At last, a real teaser for Last
FINALLY. Okay, here we go: Actual teasers for cable action drama Last, one where the characters talk and move and do stunts! Sure I found the initial wave of black-and-white stills intriguing and stylish, but I like a little story to go with my pretty pictures, and when you have fabulous actors like Yoon Kye-sang and Lee Beom-soo facing off in an underworld showdown, why not just cut right to the chase?
I like this dark action-thriller edge on Yoon Kye-sang (see: Full Sun, Poongsan) and the drama certainly has flair. The teaser directly below starts gives us the opening caption, "He lost everything and hit rock bottom…" as things look bleak for our hero, a fund manager who gets caught up in a bad deal. Then as the tension mounts and fights break out, the teaser concludes, "The life-and-death party begins." Granted, the English is a little cheesy (psst, I don't think party means what you think it means), but I appreciate the fast-paced action and intensity.
The drama did also release additional character teasers, featuring supporting actors Seo Ye-ji (Superdaddy Yeol), Park Ye-jin (Mr. Back), and Park Won-sang (Hwajeong, Healer). Seo Ye-ji's lead character was actually newly created for the drama, not found in the original webtoon; she's a warm-hearted and honest woman who is "like a flower in the rough world of the homeless." She's also a nurse at a free clinic who looks after those around her, and becomes "a small refuge" for our hero when he loses everything.
Park Ye-jin, on the other hand, is a femme fatale who created "The Club" as a way for Lee Beom-soo, the underworld boss, to entertain his VVIP "clientele." Playing slinky, elegant, and cold-hearted seems perfectly up her alley, since she's pretty much got that image sewn up. Her teaser bears the words: "Should have run away at the start… but now it's too late."
Then there's Park Won-sang in the bottom teaser, playing a former boxer who now works under Lee Beom-soo as the second-highest ranking thug of the underworld. The crime organization is full of roughnecks like him who bear names like Venom, Crocodile, and Snake Eyes, and they fall in a strictly ranked order under the boss… at least until Yoon Kye-sang joins the fray and shakes things up. Muahaha.
Last premieres on Friday, July 24, on JTBC.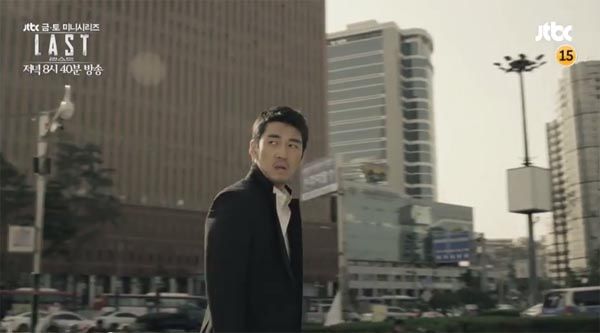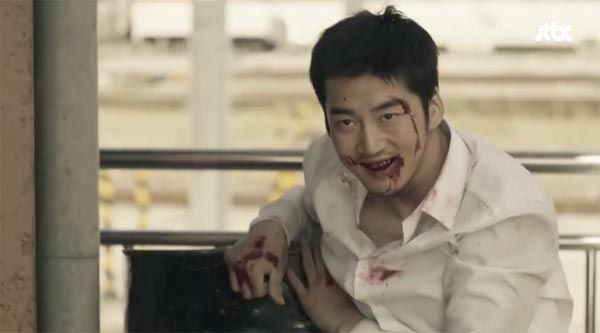 Via Hankyung
RELATED POSTS
Tags: Last, Park Ye-jin, Seo Ye-ji, Yoon Kye-sang