Dasom goes from city-slicker idol to Strange Daughter-in-Law
The first teaser is out for KBS's Strange Daughter-in-law, formerly titled Killing Mother-in-Law, which was too misleading for the light comedy, and then Taming Mother-in-Law, which some deemed too disrespectful. The first title was a bad one that made me wonder if we were actually talking about murder (it turned out to be a metaphor), but the second one would have been fine by me; ultimately, though, the show is centered around the fake-daughter-in-law played by Dasom, so I guess it all works out.
The show looks like it's going for tongue-in-cheek light humor, with Dasom playing an idol star who gets cast on a reality show whose concept is "daughter-in-law experiment." She'll have to navigate the tricky role of playing the daughter-in-law in a rural clan head household—where gender roles are old-fashioned and steeped in generations of tradition.
In the teaser, Dasom hears that she got the offer to be the lead in a new program, and is ready to exult, thinking it's a drama. Then she hears what the program is and has an immediate turnaround, barking, "Are you kidding me? I'm from Sistar! You want me to go to the sticks? I won't do it!" Cut to: Dasom dressed in hanbok, being put to chores at a rural house.
It's a cute preview, though I notice it's almost exactly like the one SBS put out for its spoiled-rockers-work-in-the-countryside comedy Modern Farmer. Well, the concepts are similar, though let's hope Strange Daughter-in-Law goes a little lighter on the toilet gags.
Dasom isn't playing herself in the show, though her casting fits the image well (much like Hong-ki fitting right in playing the less-successful version of himself in Modern Farmer); her character, In-young, is past her peak as an idol and goes on the show as image rehab. She'll start out as a trendy diva with rude manners, clashing with faux-mother-in-law Go Doo-shim, as well as two other daughters-in-law.
Sohn Eun-seo plays a strong careerwoman who is the daughter-in-law to another woman (Jang Mi-hee), a perfectionist at work who then endures all sorts of daughter-in-law trials at home. Kim Yoon-seo plays the elder daughter-in-law in the same family as Dasom; she married an immature husband and now wants to return to work as a teacher, leaving behind much of her daughter-in-law duties. Good thing Dasom's around to pick up her slack? Though something tells me Dasom is more likely to create more work for them than helping… Cue comedy!
Strange Daughter-in-Law follows KBS's current Monday-Tuesday drama I Remember You and premieres on August 17.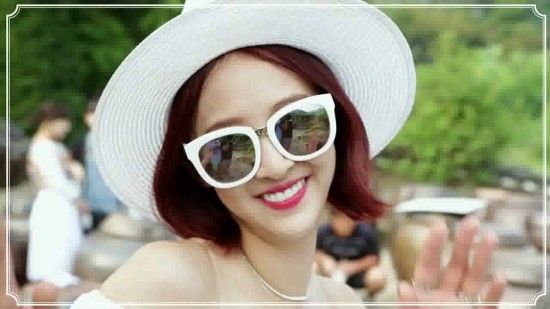 Via MBN
RELATED POSTS
Tags: Dasom, Sohn Eun-seo, Strange Daughter-in-Law