Lee Soo-hyuk courted to join OCN's Neighborhood Hero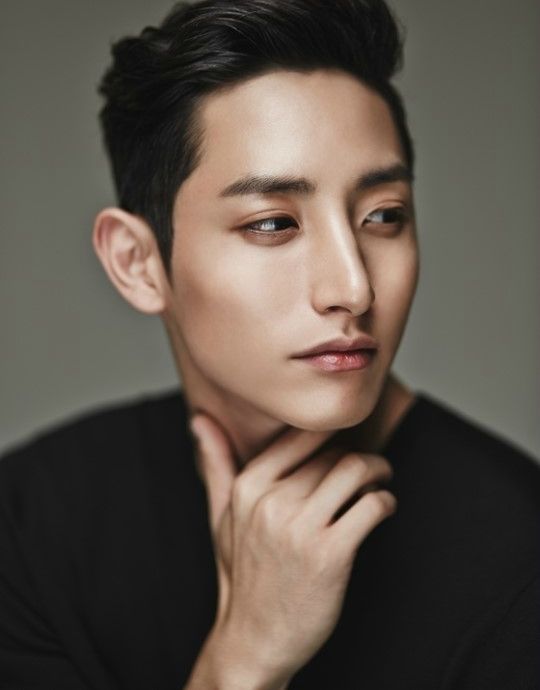 Park Shi-hoo's comeback drama Neighborhood Hero has an offer out to Lee Soo-hyuk (Scholar Who Walks the Night, Valid Love) to join the cast, and for now he's in the "considering it" stage. The offer is reportedly for a leading role, but sadly there seem to be no details about what character he's up to play. Based on his current performance as the villainous vamp in Scholar, baddie might be the obvious choice, but next to the rest of the cast members — Yoon Tae-young (Records of a Night Watchman), Jung Man-shik (Good Doctor), and Jo Sung-ha (Hwajeong) — I'm not so sure.
The neighborhood spy action drama comes from PD Kwak Jung-hwan (Chuno, Runaway Plan B, Basketball), and stars Park Shi-hoo as a former black ops spy who now lives a quiet life running a bar in his little neighborhood. The drama is about him finding a family among the locals, and becoming a true hero when he jumps into action to protect them.
One of the main characters is yet to be cast (perhaps this is Lee Soo-hyuk's role, though that seems like an odd choice) — a neighborhood youth who wants to become a cop. Park Shi-hoo takes him under his wing and trains him to be a spy, and together they'll fight the big evil. Girls' Generation's Yuri (Fashion King) is up to play the heroine, an aspiring writer who spends more time spying on her neighbors than writing.
I'm really enjoying Lee Soo-hyuk's performance as the bad vamp right now in Scholar, because it seems like he's letting go a little and learning to have fun with his acting, maybe for the first time. It's an extreme character in an outrageous setting, but it's so fun to see him just go for it anyway, and that makes me want to see him play more deliciously crazy villains.
Neighborhood Hero starts shooting in September for a broadcast early next year.
Via DongA
RELATED POSTS
Tags: Lee Soo-hyuk