Moorim School's foursome invites you to its mysterious school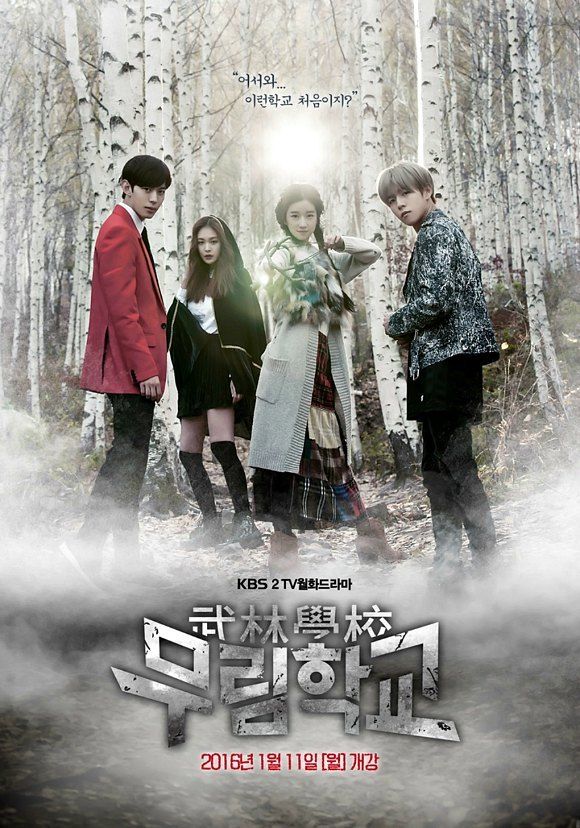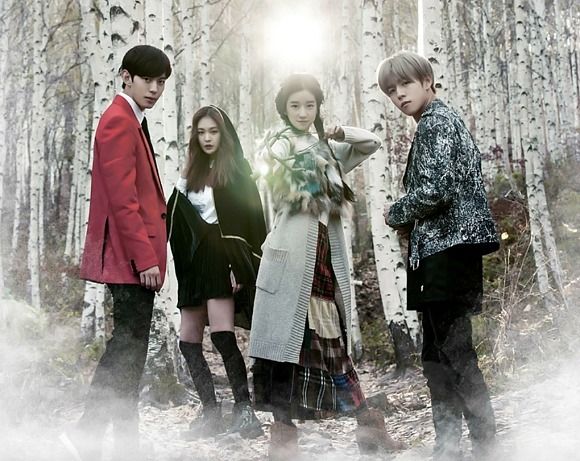 I still can't tell what in the heck they teach at this school, but the posters are out for KBS's new youth action romance drama Moorim School and it looks pretty Hogwartsy to me. I mean, I don't think they're wizards, but these are not regular students learning "virtue and honor and sacrifice," right? That might be the tagline to the outside world, but I'd be very surprised if there isn't something mystical about this place, because the description says that the school itself shows up on GPS, yet not everyone can find its doors. A spell perhaps?
Moorim means "martial arts world," and the drama is about the students and teachers at this unconventional school, where we're promised lots of action and romance. The main poster reads: "Welcome… it's your first time at a school like this, isn't it?"
Lee Hyun-woo headlines as a troublemaker idol star who suffers a setback and finds himself shoved into this strange school to straighten out. His character poster says: "Moorim School? What's that?!!" He's a prickly, self-centered character who will eventually learn how to play well with others. VIXX's Hongbin (Feel-Good Day) will be the roommate he strikes up a friendship with. He's a rich kid with a carefree personality who was let in because of his powerful parents, though his poster says: "I have a reason for coming to Moorim School!"
Seo Ye-ji (Last) plays a hardworking student who supports her blind father and has to attend Moorim in secret. Her poster reads: "I'm a girl who goes to Moorim School!!" And Jung Yoo-jin (Because It's the First Time) is the daughter of the school's president and Moorim's ace student. Her poster says: "Come to Moorim School." Okay I'll show up for the first day of school, but after all the cloak and dagger business, there'd better be something cool about what goes on behind those doors that nobody can find.
Moorim School follows Oh My Venus on Mondays and Tuesdays beginning January 11.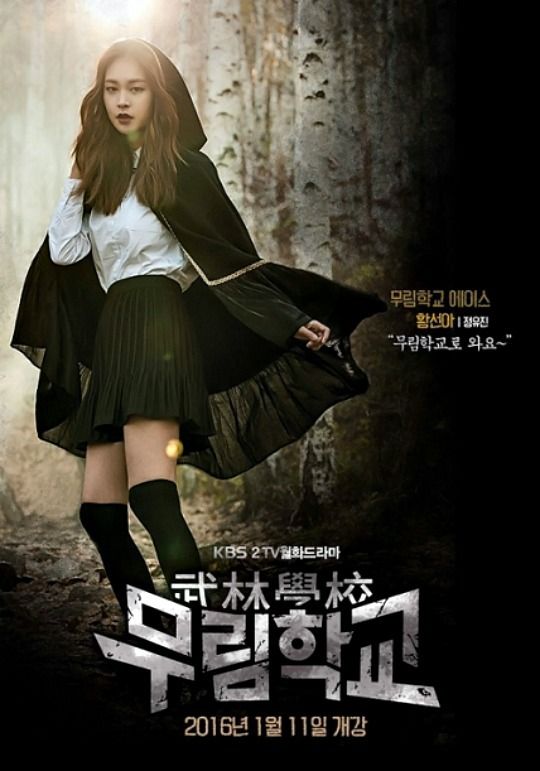 Via Chosun
RELATED POSTS
Tags: Lee Hyun-woo (2), Moorim School, Seo Ye-ji