Justice, pennies, and rules in OCN's Neighborhood Hero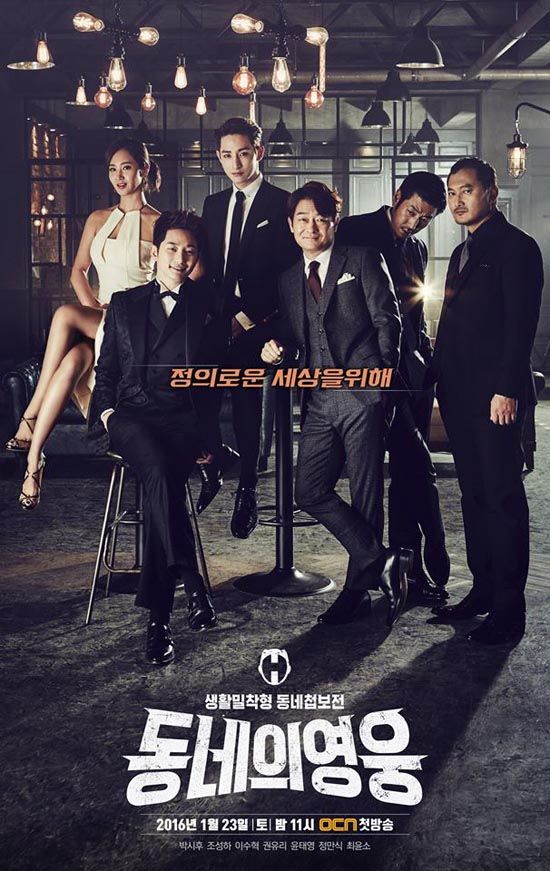 I am really feelin' the dryly funny vibe of these Neighborhood Hero teasers: The show has all the slick stylishness of OCN's dark action dramas, but the fun spirit of a tongue-in-cheek caper. I love when a thing deflates its own ego for a laugh.
Here we've got several more teasers to round out the main cast, which comprises the unlikely team of crime-fighting vigilantes at the center, their associates, and their primary antagonist. We've already seen the show's introductory teaser and character teasers for three of the leads: the retired black-ops agent played by Park Shi-hoo, the wannabe cop trying to get a job played by Lee Soo-hyuk, and the bar employee and writer hopeful played by Kwon Yuri.
The copy on Park Shi-hoo's newly released character poster reads, "I feel like this is my work. Getting even." Lee Soo-hyuk's poster wonders, "Justice? A world where anybody can be employed?" And Yuri's says, "Living is hard enough. Let's not hang our heads!"
In this set of videos, we have Jo Sung-ha as a hardscrabble detective who pinches his pennies to make his meager paycheck stretch, who's just about to dig into his lunch when he's called on the job. He gets up with a sigh, and the caption tells us, "Making a living… is really hard." On the way out, he's guilted by the charity donation container and pulls out a handful of change and a small bill… and after considering the options, he drops in the coins, then pats himself on the back: "Good job, good job!" His character poster reads, "You be the cool detective. I'll be the detective working to subsist."
Then we have Jung Man-shik playing Park Shi-hoo's rigidly principled sunbae, a former black ops agent and team leader at the intelligence service. In the teaser, he lines up his desk materials with precision, then glares fiercely at a piece of paper that dares to fall out of line. When he gets up to fix it, he knocks down a bunch of files on his desk and sort of awkwardly tries to right the mess, though his cool, badass moment is long gone.
Last but not least, we have Yoon Tae-young looking ominous in the role of an investment firm president who grew up in a poor neighborhood in New York and spent his youth as a street rat, part of an Asian gang, before transforming himself into a sharp businessman. In the video, he tears up a photo of Park Shi-hoo and warns, "Don't disappoint me. Justice? Give it to the dogs!"
Neighborhood Hero airs as a Saturday-Sunday drama on OCN and begins its run on January 23.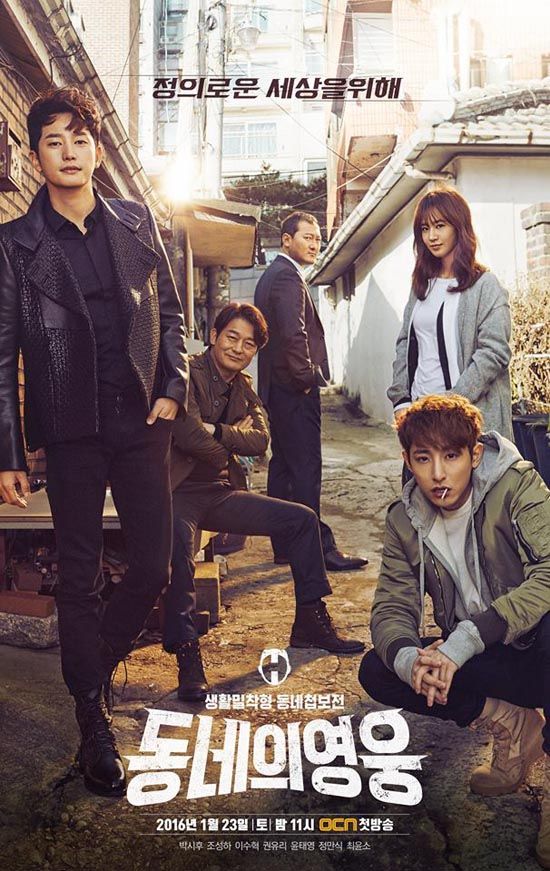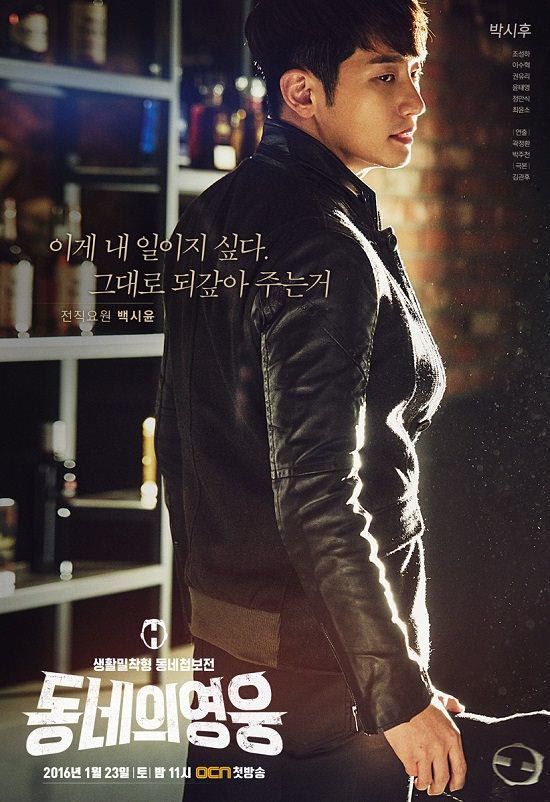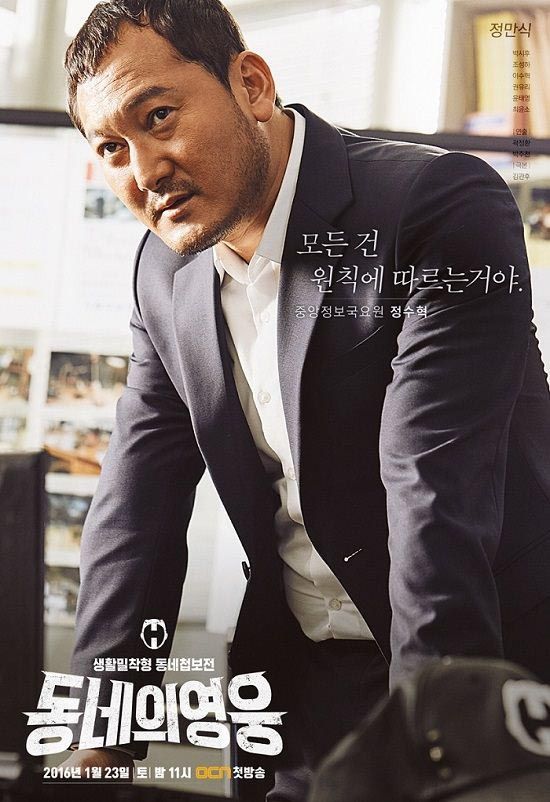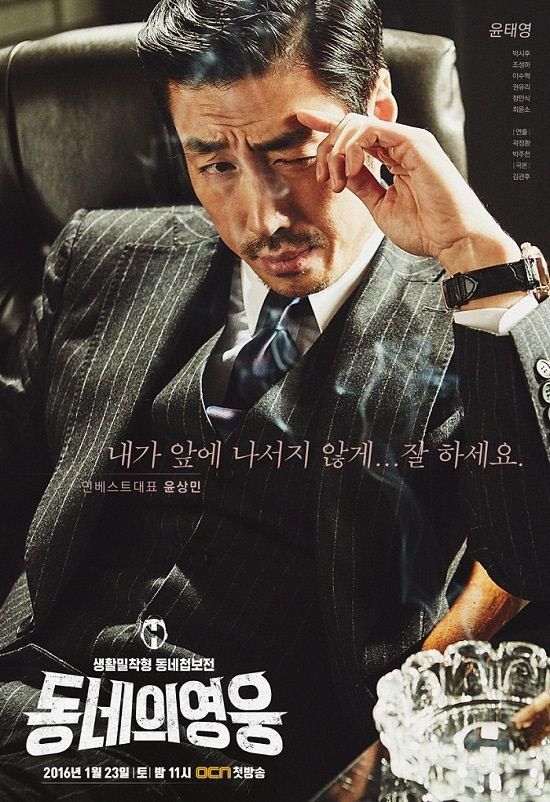 Via TV Report
RELATED POSTS
Tags: Jo Sung-ha, Lee Soo-hyuk, Neighborhood Hero, Park Shi-hoo, Yoon Tae-young, Yuri