Spill the Beans: Family bonding and friend conversion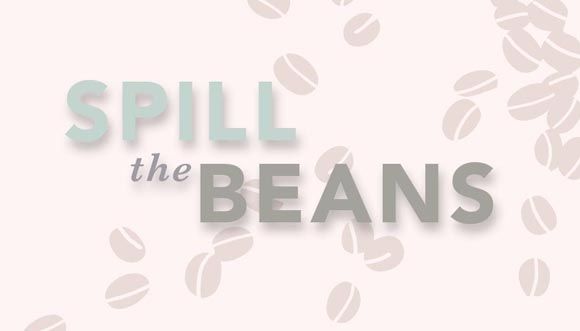 We have more addiction stories to share — thanks to everyone who has written in! I had thought we'd have run out by now, but nope, we are a firmly addicted crowd. Never change, all!
To submit your story, email us your stories, and we'll keep sharing them as long as you guys keep sending them in.
I'm sure a lot of you can relate to Classy finding dramas to be a pick-me-up in hard times:
My entrance to the K drama world came in late 2011 (I know I know, I am late, apologies). I had just broken up with my boyfriend and also was suffering from serious depression issues. I wasn't on drugs, thank goodness, but I was at my life's lowest moment. That's when a friend (I still owe her for this) gave me Boys Over Flowers and as I wasn't sleeping at nights, I marathoned this drama, and guess what I HATED IT! But still I sat through the whole thing and even replayed many scenes over and over. To this day I have no idea why I went on to see it despite not liking it AT ALL.

Then, I found out there were many more such dramas and followed Boys Over Flowers with Playful Kiss, Heartstrings, My Name Is Kim Sam Soon, Coffee Prince, Full House and finally City Hunter. Slowly but surely my love for K dramas grew and cemented my addiction.

For the next couple of weeks, I was on drama zombie mode, for I'd attend college in the mornings (probably skipped most classes I am sure), rush back to my hostel and start watching dramas. It didn't just end with watching, I would google about the actors, the songs, behind the scene clips, so on and so forth and in the midst of all the searching I found you guys: Dramabeans. Between watching dramas and reading recaps, I outgrew the really long slump, lifted my spirits and somehow, I was able to at least stop feeling depressed all the time.

Since then I have converted myself into an Asian (99% Korean) drama addict and suffice to say, there has been a lot of emotional changes in my life. I know my story isn't exactly funny or dramatic as others. But both K-dramas and Dramabeans came in to my life when I was at my lowest worst. This is one addiction I never want to be cured of.

Thank You to Dramabeans for letting me share this 🙂
NoIdeaName, that should be a motto: "Dramas: A lifestyle, not an addiction."
I'm kind of a newbie at this whole k-drama thing, and I started with the cliche first drama of Boys Over Flowers. My friend had suggested it for months but the idea of constantly reading subtitles just frightened me. Well, once I was forced into watching 30 minutes of the first episode, I was hooked. I finished the series within a week, taking whatever free minutes I had — during Japanese class, during passing periods (which did result in tripping down the stairs a couple times) and led to even putting my phone in a ziploc bag to watch while taking a shower.

Since then, I have watched 18 other dramas, sacrificing the precious few hours that a high schooler has to sleep. Also, with my mom sleeping in the same room, I often found ways to hide the brightness of the screen with pillows or blankets. My first live drama was Who Are You—School 2015 and since then my school lunch has become time to watch each episode that aired without subtitles. Currently, I'm on She Was Pretty and everyone knows not to speak to me Wednesdays and Thursdays to let me focus on my drama. Recently, I also had a one-day, 10-hour marathon for My Name Is Kim Sam Soon. It has become a lifestyle.
Keep on converting new addicts, nehainwonderland! They'll thank you, I promise.
Hi Dramabeans! Just want to thank you for your recaps! Anyway, like many my gateway drama was Boys Over Flowers. But I'm a fairly new drama addict, just started in May of 2014, when I was in 8th grade. It started with me getting bored of anime and wanting to watch "grown-up" and "live-action" shows, but most J-dramas were too cheesy for my taste. As I searched around Dramafever, Dramabeans, and Boys Over Flowers popped up many times. So I thought, why not?

I admit I didn't get hooked at first. But I kept watching to pass free time. I went through a Lee Min-ho phase and watched all his dramas, and slowly I began to get addicted. I started spending my time in the back of the classroom, lowering my phone's brightness as much as possible and pretending to work when in reality I was watching Kdramas instead. Then summer rolled by and I started You're All Surrounded and Doctor Stranger (don't even get me started) and kept coming to Dramabeans for recaps.

That's when the addiction really took hold. All my free time was spent dedicated to it. And with my friends and I interested in Kpop, I kept diving deeper and deeper into the addiction. 9th grade rolled by and with the rising amount of work, I had to put aside actual Kdrama watching 'til 7, just for the subbed versions on Viki or Dramafever. But I couldn't stop there. So as soon as I heard my parents go to sleep (I may or may not also be a closet fan), I'd whip out my headphones, and phone, duck under the covers and watch dramas 'til 2 AM! It drove me nuts each night wondering if I should sleep or watch Kdramas. Now I'm a 10th grader, proud to have converted at least 10 people into addicts like me! I've managed to control my addiction thankfully, and I'm dreaming to go to Korea for my senior trip. Cheers to all current Kdrama addicts and future ones as well! 🙂
Not that we advocate flunking, but at least it sounds like sunshine has figured out the balance!
As most of you guys have, I too started watching K-dramas with Boys Over Flowers. I'm a medical student and live in a hostel, one of my juniors gave Boys Over Flowers to my roommate and I wasn't even interested to watch it till I saw Lee Min-ho's face :D. Then I was instantly hooked.

I started watching episodes through the night, bunked 3 days of class just so I could watch the rest. I swear I got up only for absolute necessities.

Then I somehow stumbled upon My Girlfriend Is a Gumiho and that was the end of me. We had internal exams in 2 days and I was glued to my laptop day and night. On the day of my exam I finished watching Gumiho at 5 in the morning. I swear this was the first time I flunked in my life but it was worth it. 😀

I have been a K-drama addict since then and have watched numerous dramas. My roommate literally had to haul me out of the room just so I would attend my classes. But now I've learned to adjust my studies to my drama schedule. ;p
I suspect Devoongah is not quite alone in falling down the drama rabbit hole…
First off all just wanted to say how much i love dramabeans❤️ Thank you so much for all your work. I visit this website on a daily basis, sometimes on hourly basis ?

Anyways onto my addiction; it all started with my younger sister (she was 13 and i was 14-15). One evening she was sat in front of the computer and was watching a Full house MV and I looked at her and thought, "What in the world is she watching?" Little did I know this little Youtube video will be the start of my greatest addiction in my life.

She later told me that it's a Korean drama and that it was so cute and funny and suggested we should watch it together. We started watching it together and soon we were both hooked. We would both laugh and cry together (well, mainly my sister crying).

Our computer was downstairs so we couldn't stay on it for too long so we had to wake up early in the morning or we had to pretend we were going to sleep and come back down to watch it.

We then started searching for other dramas and found: My Girl, Delightful Girl Choon-hyang, and Hello Miss! (a drama I didn't personally enjoy but watched it for my sis) and some Korean movies too (which I cant remember now).

But as time went by my sister started losing interest (I didn't even know if that was possible) and it was just me. Watched many many many many many many (*gazillion times) dramas. I started when i was 14-15 and now I'm going to be 23 and now a medical student (only God knows how I got into a medical school with this addiction ?). I have watched pretty much everything that has been subbed. (If I were to name all of them, it really would take me days. I wish I was exaggerating!). I can now watch Korean dramas without subs and understand 80-90% of it. ?

After few years, I tried getting my sister back into this addiction and told her to watch My Girlfriend Is a Gumiho which I adoreeeeee❤️❤️❤️. She also loves it to the point she calls me Daewoongah, Woongah or sometimes Devu (I'm a girl btw, don't know why she calls me that) but I couldn't get her back into this addiction sadly. ?

Like others I have also skipped school, skipped sleep and many many important occasions for my beloved Korean dramas. I have gotten low grades in many exams due to this addiction. Do I regret it? Nope. ?

There were times when these dramas gave me comfort and laughter when I needed it the most. (I know I sound like I have no friends or even a life, but it's true.) It even taught me to value my family more, my friendships more especially when I would watch family dramas.

When I tell this to people they look at me as if I am crazy; but really it did, in a way without me even knowing, shaped me up to be the person I am today. Korean dramas have influenced me sooooo much.

I realised later on that Korean dramas are not something I can give up on and now it has become a part of my schedule. (Even during my stressful exams I spent my break times watching kdramas.) It's a must now in my life. And I don't think I will ever let go of it.
Sana, you are far from alone!
Hi… I am really very happy to see all the posts from co-addicts 🙂 I really don't know how I stumbled upon K-dramas. It's been an awesome journey so far! I am almost done with my Ph.D and the only solace I could find in all those stressful moments were in the form of K-dramas. I kinda became so addicted that I really don't require subtitles anymore. I can even initiate and maintain a conversation in Korean language (at phrase level of course :P). I am an avid follower of Dramabeans… I really appreciate the DB team for their wonderful job! After reading this post, I am sure I not alone in this crazy crazy world of K-drama addiction. I am very fascinated by the Korean culture and language and I really want to visit South Korea ASAP! I have stayed up all night watching K-dramas, I have missed classes during my Masters to watch a drama and I am so addicted to the variety show Running Man that I am watching from episode 1 again. I have even introduced my friends into this world of craziness and they have gladly accepted this craziness. 🙂

DB team: U guys r the best!
Aggie got hooked in the dark old days before (gasp) streaming and subbing. Now that's dedication!
Your last posts about when our addiction to kdrama started made me think about when my addiction started.

My addiction started when I was I high school. Back then kdrama was not popular here in the US, but it starting to take over Asia especially Hong Kong, so my mom's co-worker lent us dubbed kdrama and at the beginning it never sparked my interest. Then one day, during dinner, my mom gave me a recap of the first few episodes of All In and it sounded interesting. After dinner, she showed me her favorite part of the drama so far, which was when Lee Byung-heon's character spots Song Hye-gyo's character through the casino surveillance camera and kinda spies on her for a few minutes, and then runs down the casino and stares at her intently and after a few minutes their eyes lock.

After that scene between them, I had to find out what happened and watched the rest of the drama with her. Once I completed All In, I started watching every dubbed kdrama I could get my hands on. I use to behind on the latest kdramas 'cause I had to watch them dubbed cause fansubbing/subbing in general didn't exist. But over the last few years because of its popularity I'm now able to watch the dramas as soon as they come out. Okay I'm slightly behind at times cause I tend to wait a few weeks before starting a new drama, so I don't like to wait too long between new episodes, but I now can catch the most recent drama when I want.

Side note — I still watch dubbed versions periodically cause there are just moments when I want to multitask and having the drama dubbed means I can just listen to drama and not read the screen.??
Rin's gateway was K-pop, but we're glad to have you on the drama side too!
I came to my drama addiction in a rather roundabout way, but it isn't too surprising I got here in hindsight… In high school I took Mandarin Chinese, where a portion of the class was about "culture" (aka, my teacher wanted to watch her favorite movies and music videos at work). Now, a few years out of high school, I had one of the songs from a music video stuck in my head, only remembering about 40% of the words. So I googled the bits I could remember and found the song, only to realize it was a Kpop group that had done a song in Chinese. But by then, the "related videos" looked so weirdly interesting, I kept listening to other Kpop.

Fast-forward about a week later to when I had a new song stuck in my head and only knew a few words again, googling this time got me to your website, where the accompanying recap for a Coffee Prince episode looked so interesting I totally forgot about the song. I started watching and was immediately hooked. It has been nearly six months since that fateful click on Dramabeans, and not a single day has passed without watching a kdrama episode… or twelve… I am always coming back to Dramabeans to find the next thing to watch, it has guided me through probably fifty dramas at this point! I am so thankful for finding an entire group of people to connect with about this addiction at the same time I became addicted.
Sounds like melovestage has had a lot of fun mom bonding times. Dramas, bringing families together!
My k-drama withdrawal could go to the extent of imagining the exact scene of dramas in certain areas of my daily life. I think it was around 2013 where I first started the k-drama addiction, and one of my first few was Secret Garden. I was around 15 then so I was schooling. We had P.E. (physical education) lessons and we had to do sit-ups as a requirement for a physical test. I just finished Secret Garden then, and boy, it was a torturous period because all I could think of is the sit-up scene between Hyun Bin and Ha Ji-won. We had to do that for a few lessons so it was over the span of a week of two. And during those periods, I could never concentrate on my classmates doing sit-ups because all I could see was the scene playing right in front of me. And my school had trees and a pavement, so it totally looked like the scene where Hyun Bin imagined Ha Ji-won walking with him.

My mom and I love k-dramas and we would watch them either simultaneously or one after another. I started Rooftop Prince shortly after her, and after she finished the series, she's all over doing omelette fried rice for us! Even trying to do it like the female lead would do in the drama!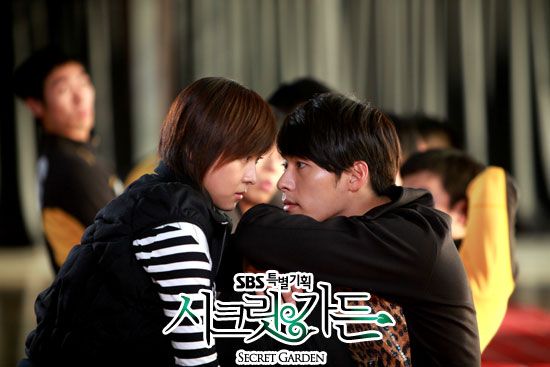 I'm curious to know just how many dramas "all" means for Maina… but probably kind of scared to know the number.
Hi, I am a 17-year-old girl. I moved out of my hometown for studies and I was staying in a hostel for some time. In late 2014 I saw my first kdrama, You From Another Star. I guess from that point onwards I have become a beginner of kdrama addict. I was so attached to dramas. I will go on a marathon viewing of dramas. It's crazy now that I think… haha. I have watched almost all dramas… the most addicting drama I watched was Healer, I was such an active spazzer here in Dramabeans recaps too… I just have become a full Korean drama buff and it makes me so happy… okay I admit during semester exams and tests it does haunt me because of the hours lost, but I can't help it. I love reading recaps, spazzing, group discussion forums, etc…
Aw, luhanadulset has a poignant experience in her life. I'm sorry to hear about your loss, but it's sweet to know you spent your last moments together.
Years ago my granddad was in a vegetative state because of his old age and various complications. He couldn't eat, speak, wake up or open his eyes but he was still breathing. I was still in middle school back then and I enjoyed K-dramas but only limited to what was shown on my local TV.

One day my mom asked me to accompany my granddad at his bedside. We were alone in the room so I turned on the TV because I remembered it's the time for Autumn in My Heart to air. Yeah that drama was utterly sad so I ended up bawling, sobbing till my eyes dried out. During commercial break I would turn to my granddad and babbled, "It's freaking unfair, right? How could the parents choose their evil biological daughter instead?" and explained the story plot then connected to our life to my problems, family story, etc., though I knew he couldn't hear or respond I just wanted to release my frustration, then went back watching TV when commercial finished.

Without I realized, right after the drama ended I glanced at my granddad when I spotted he was crying! Freaking crying!!! I noticed the a single tear pouring down from his left eye onto the pillow. I was surprised and confused. Guess a coma patient can actually hear. Did he listen to the drama's dialogue? Did he understand the drama? Or was it from my random babbling? But I mostly talked about the drama though…

I will never know since the next morning my granddad took his last breath. Autumn in My Heart probably is my most unforgettable K-drama because of that moment.

RELATED POSTS
Tags: Spill the Beans