Light vs. dark in new set of posters for Moorim School
Here we have another (and I'm thinking last) set of promo posters for the fantasy-action teen-centered drama Moorim School—I say last because the drama premieres in another week, so we're heading into our last wave of promotion for the show. It's kind of an odd juxtaposition when you compare the two posters to each other, since one looks dark and serious like some kind of teenaged noir, while the other is campy and colorful.
The first poster features the two young leads, Lee Hyun-woo and Hongbin, out in front, looking serious and intent while Shin Sung-woo and Shin Hyun-joon look even more serious and intent behind them. The copy reads, "You have a special power because you have precious things to protect." Then below, we have the full cast at the school, decked out in colorful tracksuits and uniforms, looking like something out of Street Fighter, or maybe Mighty Morphin Power Rangers.
The two tonal extremes were also demonstrated by the last set of teasers, where one seemed to hint at a mysterious thriller and the other a light-hearted comedy. I'm not sure I see how both sides fit in the same drama, but I hope it can pull off both halves since it runs the risk of coming off cheesy if it can't pull off cool. I actually hope the show opts more for its lighter side, since it feels like the show has potential as a coming-of-age, friendship-based story, sort of like Sassy Go Go did before it (and in the same timeslot). The plot lends itself to that kind of uplifting spirit, where a motley bunch of young people, each struggling in their own way, finds a places at the special school that teaches more important life skills (like communication, faith, sacrifice, and righteousness) than putting kids on the education conveyer belt with the sole purpose of churning out shiny resumés and competitive specs.
Moorim School follows Oh My Venus as KBS's next Monday-Tuesday drama, and premieres on January 11.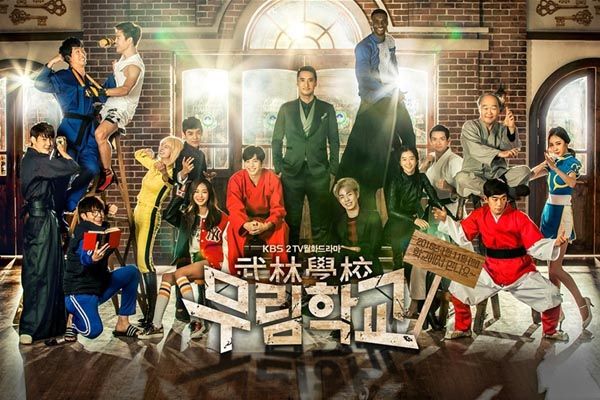 Via My Daily
RELATED POSTS
Tags: Lee Hyun-woo (2), Moorim School