Odds and Ends: Upturns and turnarounds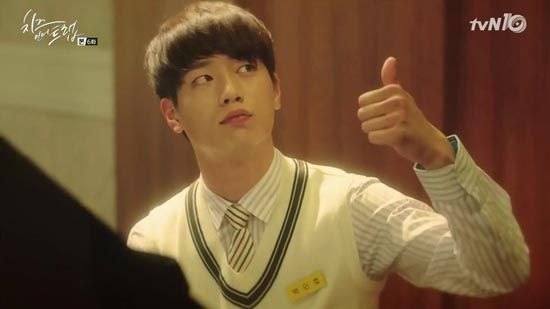 javabeans: We're back with another Odds and Ends, and today, we have HeadsNo2 here with us, chatting about… you know… things. Odds. And ends.
girlfriday: Say hi, Heads!
HeadsNo2: Hi! I'm not helping here, am I.
girlfriday: You may have noticed Heads' byline on the site more, because she said she had more time and we held her to it.
HeadsNo2: I'm pretty sure I didn't say that?
javabeans: You kind of implied it once, and that was good enough for us! So we're putting her to work, hence this chat.
girlfriday: Quick, be brilliant!
javabeans: No pressure.
HeadsNo2: I hate you guys. (But I also love you. I'm like a k-drama!)
javabeans: Speaking of which (nice segue), we were talking offline about a certain actor we've had a recent turnaround on…
girlfriday: You can name him, you know. Is it a secret? Are you ashamed?
javabeans: Any shame has to be shared because I'm pretty sure we were on the same page with this. I was going to speak in generalities, but if we must be specific, we were mostly squeeing over Cheese in the Trap, and wondering what it is about this drama that makes Seo Kang-joon so much more alive.
HeadsNo2: Well, his last drama was Hwajung, so…
javabeans: Granted, that was low-hanging fruit. I think everyone was less than thrilling in that one… But I really feel like he woke up or tapped into something for Cheese. Kind of like Lee Yeon-hee really came alive in Gu Family Book and Miss Korea.
HeadsNo2: Although there's that Hwajung again…
javabeans: Maybe she's a bad example. Oh, Hyeri turned things around in Answer Me 1988 after being kind of annoying in Hyde, Jekyll, Me.
girlfriday: Oh let's not talk about Hyde. That was a low point for lots of actors. But I was definitely happy with Hyeri in Answer Me, and I'm more shocked than anyone about how much I like Seo Kang-joon in Cheese.
HeadsNo2: I wonder if the difference can be attributed to bigger projects/better directing. But then bigger projects =/= better directing, since it's not like we've ever seen that go wrong. Is it pixie dust? Fan love?
javabeans: Directing is probably true, in that the director shapes the whole line and feel of the drama. But I do think there are just cases when actors figure things out, or find something internally. Even those who've been acting for a while, like Park Min-young, who I always thought was fine, who seemed to light up in Healer.
girlfriday: Yeah sometimes it's sudden like that, where a light can turn on one day after years of uninteresting performances. I remember Lee Bo-young giving interviews about My Daughter Seo-young being a turning point for her, and how she sort of rediscovered acting late in her career.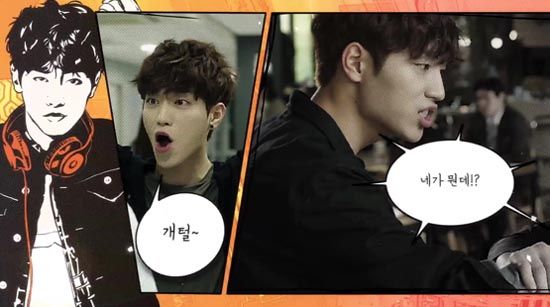 HeadsNo2: Whereas Seo Kang-joon went from Unidentified Student #2 in Good Doctor to Identified But Supporting Student #3 in Suspicious Housekeeper to Second Lead #1 in Sly and Single Again.
javabeans: I don't think he was ever terrible (though I'll argue that he also didn't shine) — his jump to major roles mostly seemed very sudden, and out of nowhere.
girlfriday: But he either learned how to turn it on for Cheese or Baek In-ho is just a character that suits him perfectly, because now I have to concede that I like him, which I never thought I'd say. And that makes me feel like I've matured as a person that I can admit that.
HeadsNo2: *gives gold star*
javabeans: Where's MY gold star? I can even admit that Changmin improved a TON for Scholar Who Walks the Night! I mean, he's still not awesome, but at least I can watch him now.
girlfriday: Well now you're just fishing for gold stars.
javabeans: Isn't it more rewarding to go fishing than just, like, buying a fish at the market?
HeadsNo2: Give a drama addict a fish, they'll have a fish for a day; teach a drama addict to fish, and now they've got gold stars, what?
javabeans: Exactly.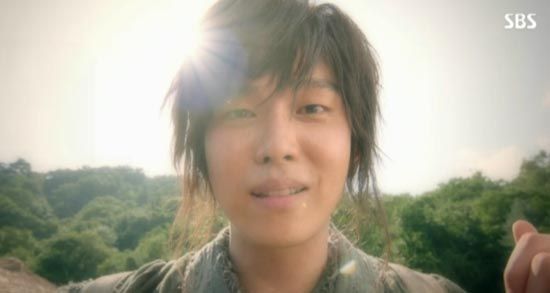 HeadsNo2: If we're talking about actors who've gotten a chance to shine, you've got to add Yoon Kyun-sang to the list. I was sure he had no talent after Time I've Loved You, and then he turned out to have loads of the stuff in Six Flying Dragons. (He's so adorable there. You guys have to catch up. It's just thirty-four episodes so far.)
girlfriday: That's a lot of episodes. Though you're definitely appealing to me, because I've liked Yoon Kyun-sang since Pinocchio and Faith and was sorely disappointed by his assy character in Time I've Loved You. I would love to see him be cute again.
HeadsNo2: Six Flying Dragons isn't going anywhere for a while, you've still got a chance.
girlfriday: I wonder if he got better, or if Time I've Loved You was just that bad.
javabeans: I put in a vote for Door No. 2.
HeadsNo2: I second that vote.
girlfriday: See, there IS an upside to sitting through hours and hours of a mediocre drama — you're occasionally rewarded years later by an actor's growth as a human being.
HeadsNo2: Are you, though?
javabeans: That sounds to me like the equivalent of punching yourself in the face repeatedly so you can enjoy the relief of not punching yourself in the face anymore.
girlfriday: But now you have gold stars.
javabeans: Go fish.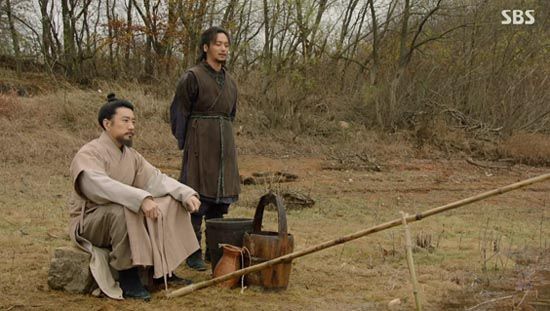 RELATED POSTS
Tags: conversation post, Hyeri, Odds and Ends, Seo Kang-joon, Yoon Kyun-sang