Hwang Jung-eum confirms MBC rom-com Lucky Romance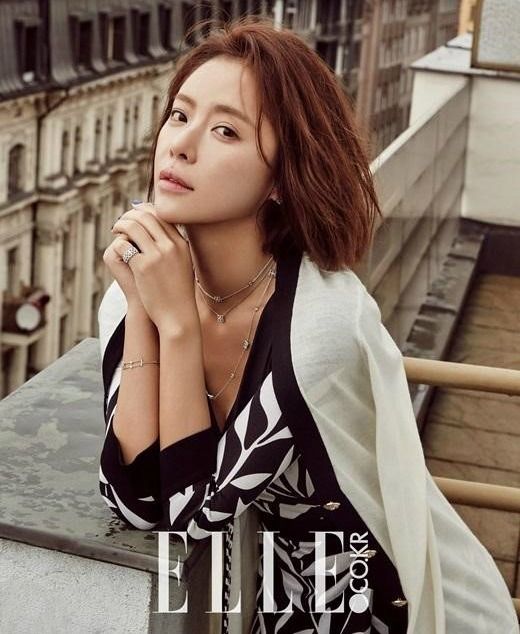 MBC's probably got another rom-com hit on their hands now that Hwang Jung-eum (She Was Pretty, Kill Me, Heal Me) has officially accepted the offer to headline Lucky Romance, an adaptation of a quirky webtoon about a luck-obsessed heroine, a penny-pinching landlord, and a plot to cure a streak of bad luck with a one-night stand. Well I like it already. It seems like the perfect fit for Hwang, who gravitates toward wacky humor but always keeps her characters grounded with lots of heart.
The webtoon is about a thirtysomething heroine who's obsessed with luck and spends all of her time, money, and energy on getting her fortune read to improve her luck quotient with the universe. She's told by a fortuneteller that the only way to change her bad fortune is to have a one-night stand with a man born in the year of the tiger, preferably a virgin. Lol, is it Oh My Ghostess without the ghost?
As luck would have it, her landlord is a 29-year-old man who fits that bill perfectly. Except he's also an uptight penny-pincher of epic proportions, who kicks the heroine out of her apartment when he discovers that she's months behind on her rent. She hates him and he returns the sentiment, but her window to bang the bad luck away is closing, so she's determined to land him in bed anyway. Clearly, hijinks are on the horizon.
The adaptation will be helmed by PD Kim Kyung-hee of Rascal Sons, Gloria, and Hero (the 2009 one with Lee Jun-ki), and writers Choi Yoon-gyo and Lee Ji-eun, who have no credits yet. There's some mention in the press of Ha Suk-jin (D-Day) being at the top of fantasy cast lists from fans of the webtoon, but there aren't any official statements yet about him being attached to the project. I wonder if they might go younger since it's a drama about a noona romance? In any case, the production said that the male lead would be announced soon.
Lucky Romance will follow Goodbye Mr. Black on Wednesdays and Thursdays starting in May.
Via DongA
RELATED POSTS
Tags: Hwang Jung-eum, Lucky Romance