Jackpot: Episode 2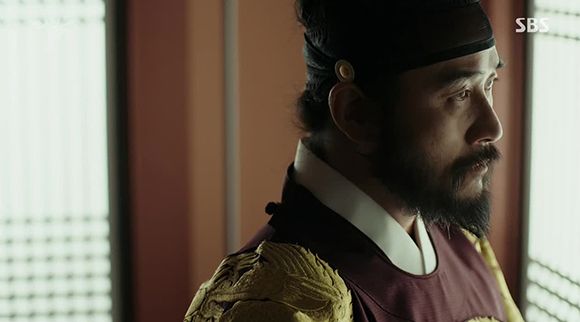 It's all about one baby this hour, with everyone either out to kill it, save it, or generally just use it for their own nefarious purposes. Subterfuge doesn't work in a drama where secrets don't last very long, leaving the baby hero's mother in a position no mother should ever be put in. Jackpot may be proving itself to be many things, but visually uninteresting it most definitely is not.
SONG OF THE DAY
Brown Eyed Girls – "주사위 놀이 (Dice Play)" [ Download ]
Audio clip: Adobe Flash Player (version 9 or above) is required to play this audio clip. Download the latest version here. You also need to have JavaScript enabled in your browser.

EPISODE 2 RECAP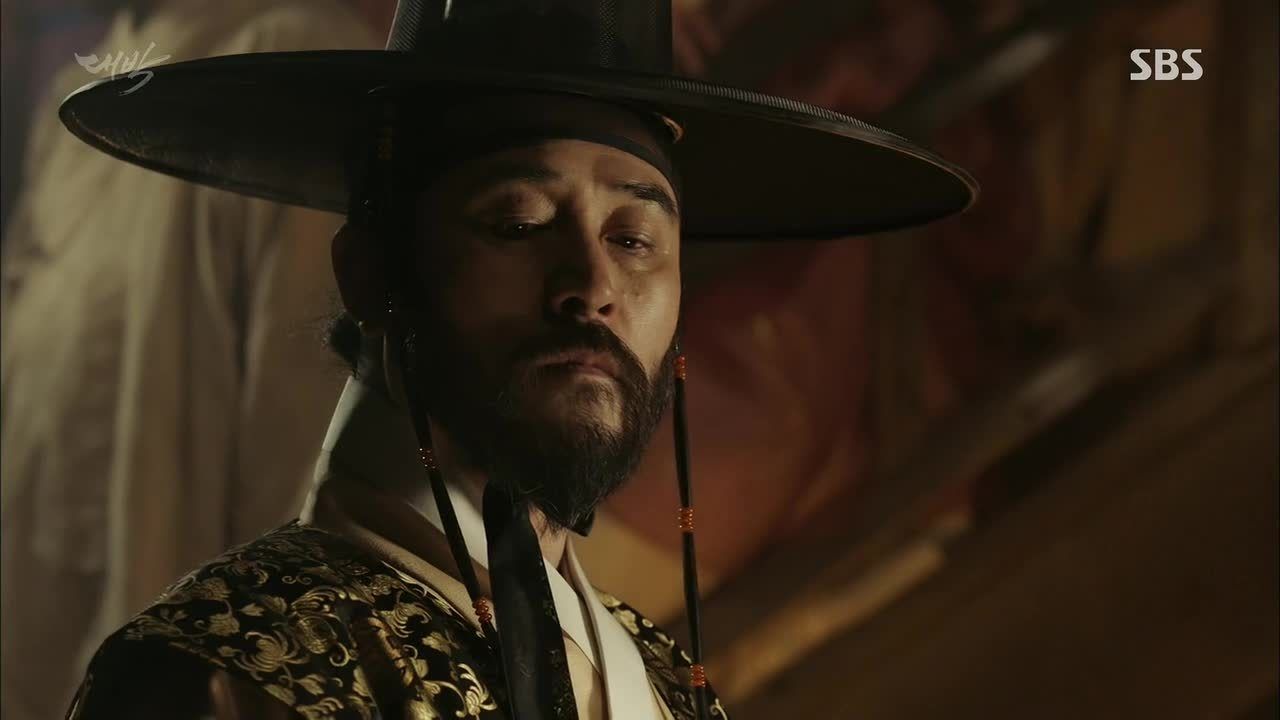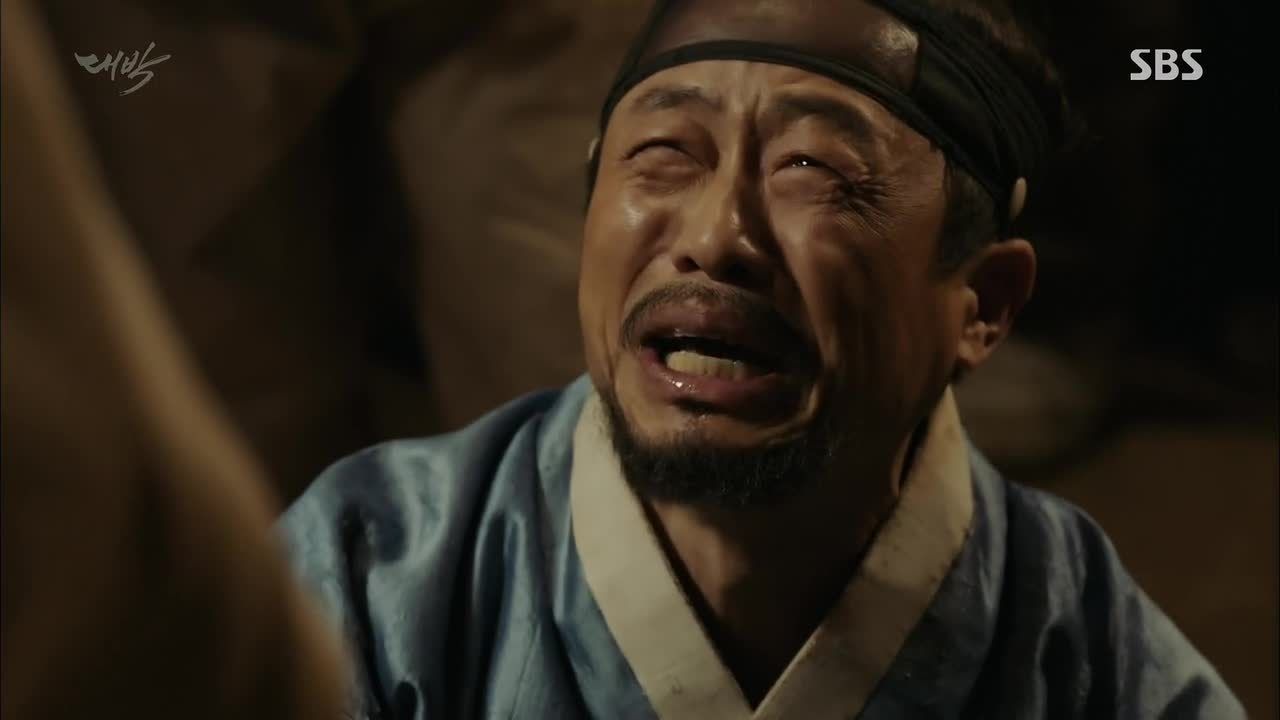 When Man-geum can't understand how he lost the game, King Sukjong tells him that he was counting seven cups from a full bottle—but the one in their game had already been used to pour one cup. He knows this, because Yi-soo made sure of it.
So now, according to their agreement, Man-geum's wife now belongs to him. Man-geum bows and scrapes, pleading with the disguised king to take pity on his wife, who's only known suffering since she's been with him.
The king knows this much, and casts a look downward toward the prostrate Man-geum. "As for your wife, is it not better for her to be with me, rather than a gambler like you?" Man-geum can't exactly refute this, nor can he do anything to stop Hong Mae from taking what's owed.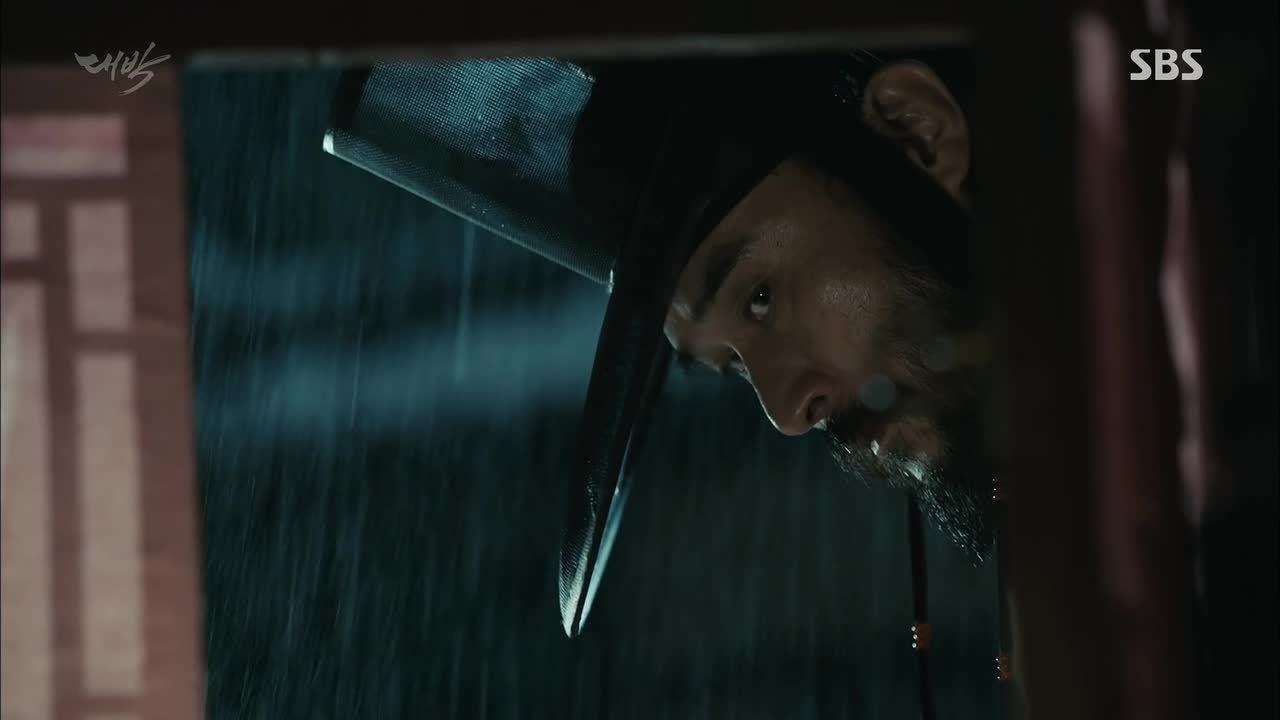 Despite the pouring rain outside, King Sukjong opens the palanquin door to see Bok-soon tucked neatly inside. She avoids his gaze, and no words are exchanged as he sends her on her way to the palace.
After being beaten senseless by Hong Mae's thugs, Man-geum returns dejectedly to his wifeless home. Injwa materializes from nearby and tosses him a handful of nyang, all too happy to inform him that he was fooled by none other than King Sukjong.
There must be a reason behind him telling Man-geum this, even though all Man-geum can do about it is to just beat helplessly on the palace doors, calling for the king to return his wife to him.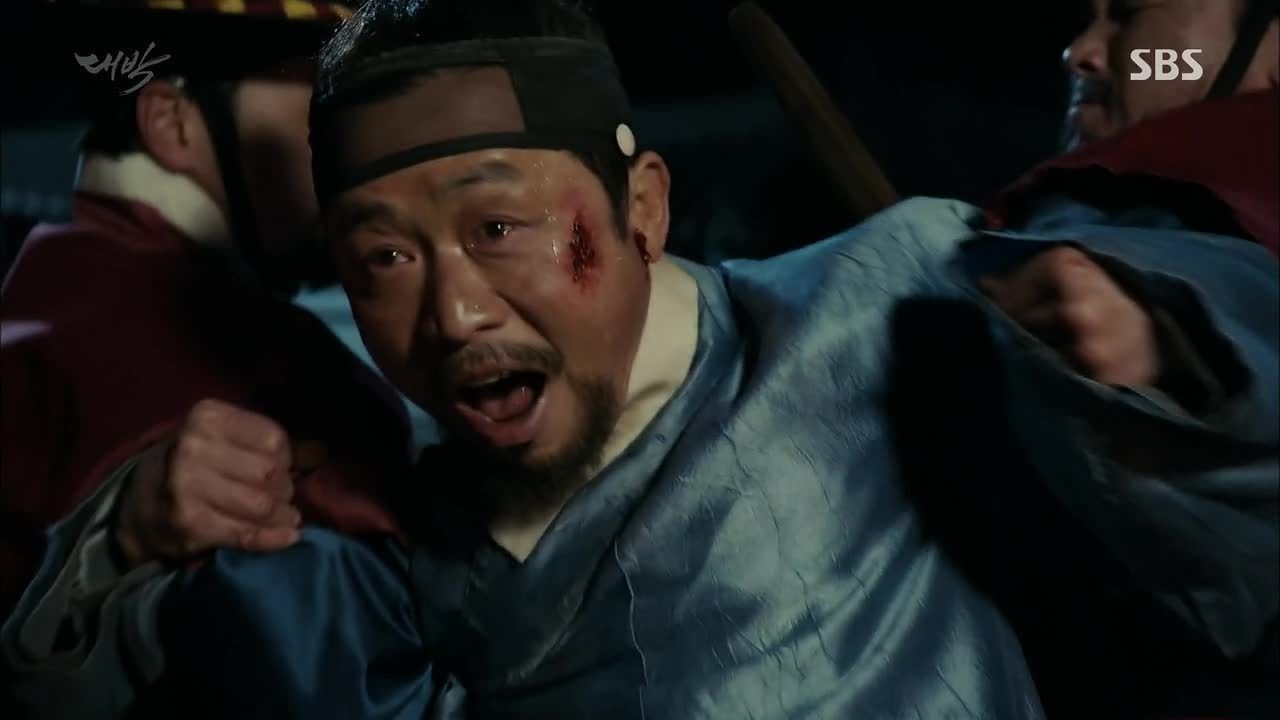 As he's dragged away by palace guards and beaten, King Sukjong enters the bedchamber where Bok-soon waits. "You are mine," he says, possibly in voiceover. "You are now the king's woman."
Man-geum is imprisoned for the night, and is led in the morning by two very unsettling eunuchs to meet with the king himself. Knowing now that the game was rigged and claiming that he can't live without his wife, Man-geum proposes one final, fair gamble.
He'll put everything he has on the line—his pride, and his very life. The threat is real, since the king needs only to utter one word in order for Man-geum to disappear, which the gambler accepts. The game he proposes is simple: they'll each predict the weather for that night. Will it rain, or not?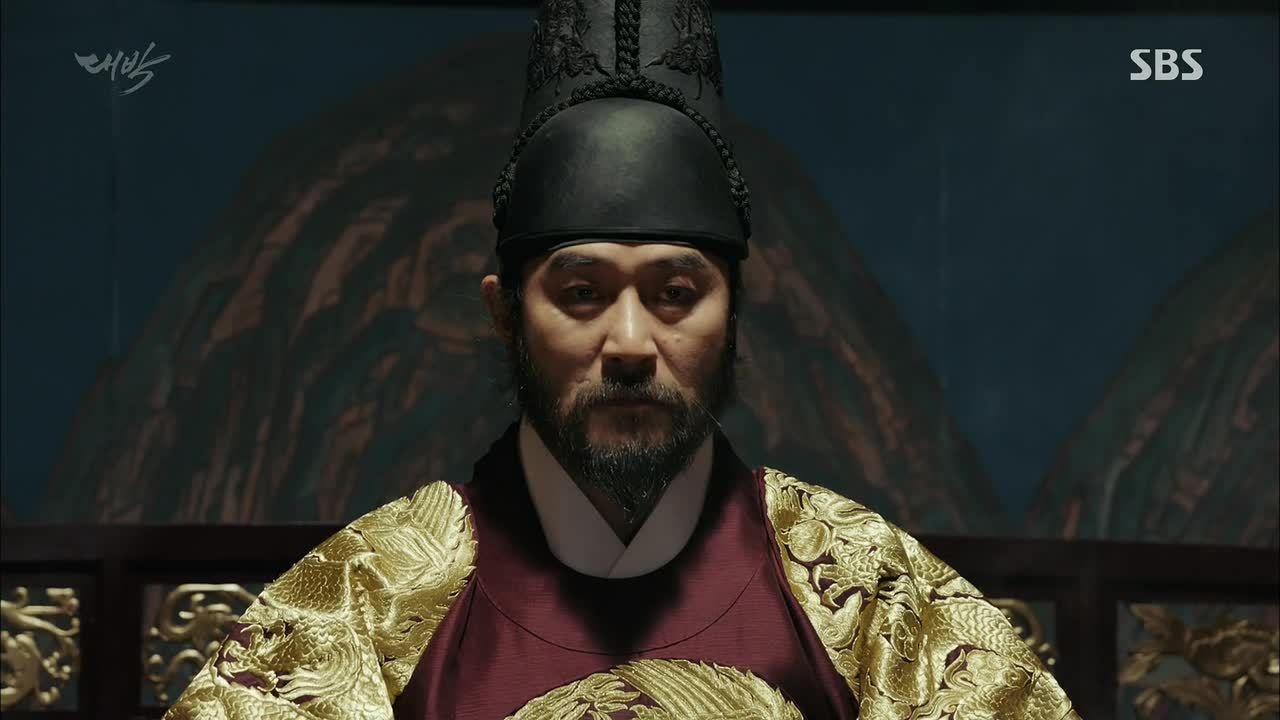 The king accepts, and Man-geum is given the opportunity to call his bet first. Now we understand why Man-geum was watching his surroundings during his walk so closely—it was so that he could make an informed prediction. He bets that it will rain tonight, leaving King Sukjong to make the opposite bet.
That night, Man-geum looks up at the sky anxiously, thinking of his wife. He promises her that he'll defeat the king in order to win her back, a prospect that doesn't seem so farfetched, since Yi-soo warns the king to call off his bet since all signs point to rain tonight.
But the king refuses to go back on his word, and it does indeed rain. Man-geum cheers beneath the downfall that he did the impossible and won against the king.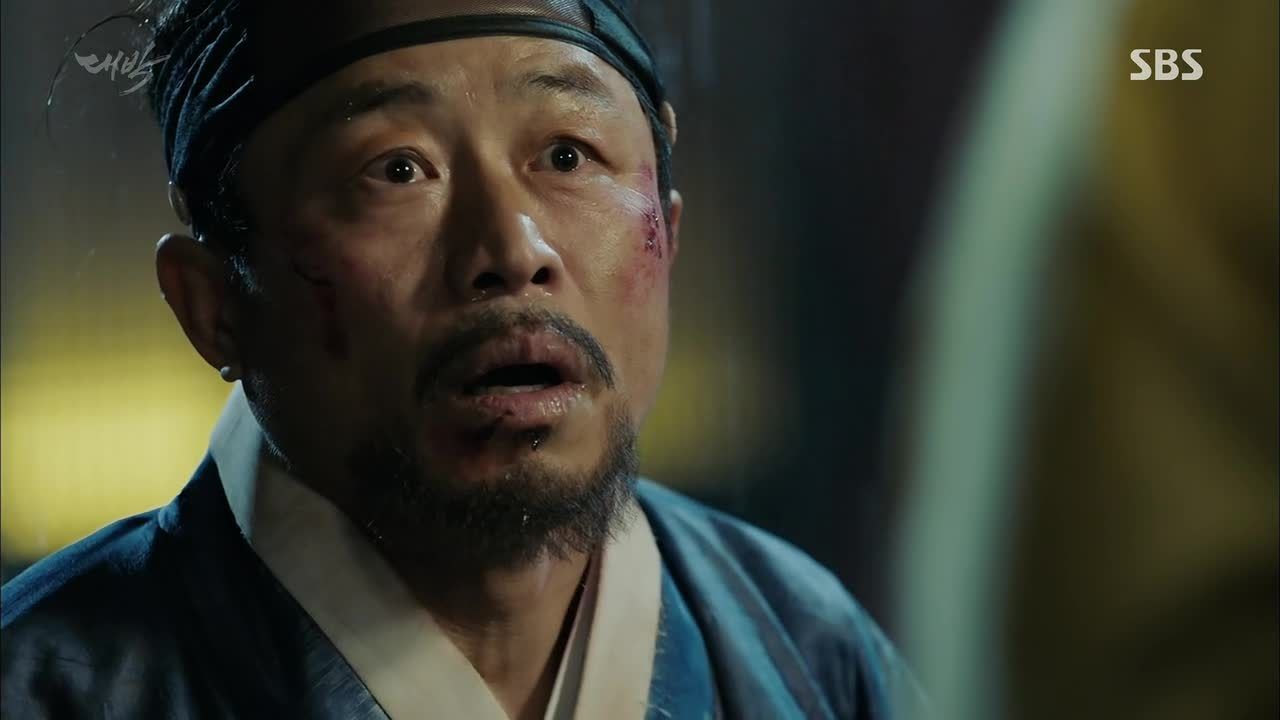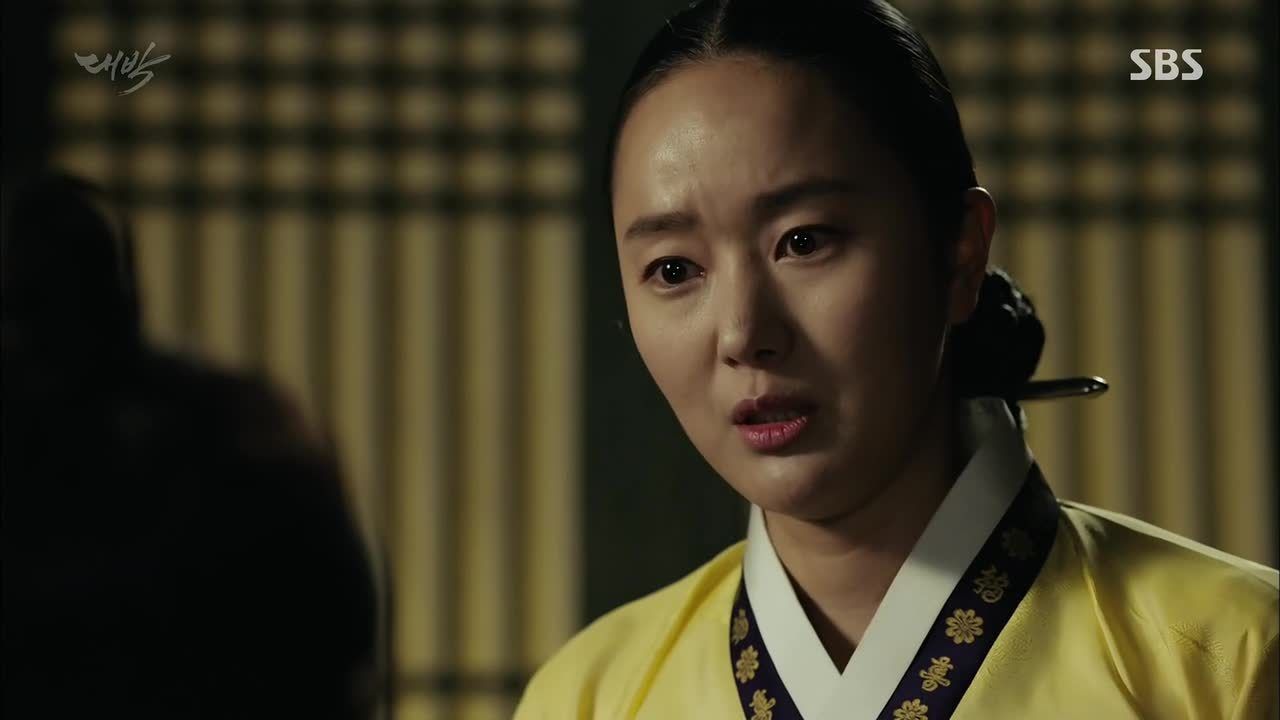 His former wife, under the nearby eave, seems much less impressed. With tears in his eyes and euphoria in his voice, he tells her she's free, a word which she ruefully points out as ironic coming from him.
"I will not go," she finally tells him when he tries to take her hand to lead her home. "When I lived with you, I was never free," she adds, shaking with anger. Having to be his wife meant taking care of an irresponsible gambler on what little money she could keep from him, so why on earth would she ever go back to him?
"Perhaps, if I had not known that I had been used as a wager…" she begins, then stops. "Even if I did not know that, it is already too late." Despite Man-geum's apology, her opinion remains unchanged, which she claims is because she's no longer the Bok-soon he once knew. With that, she leaves once and for all.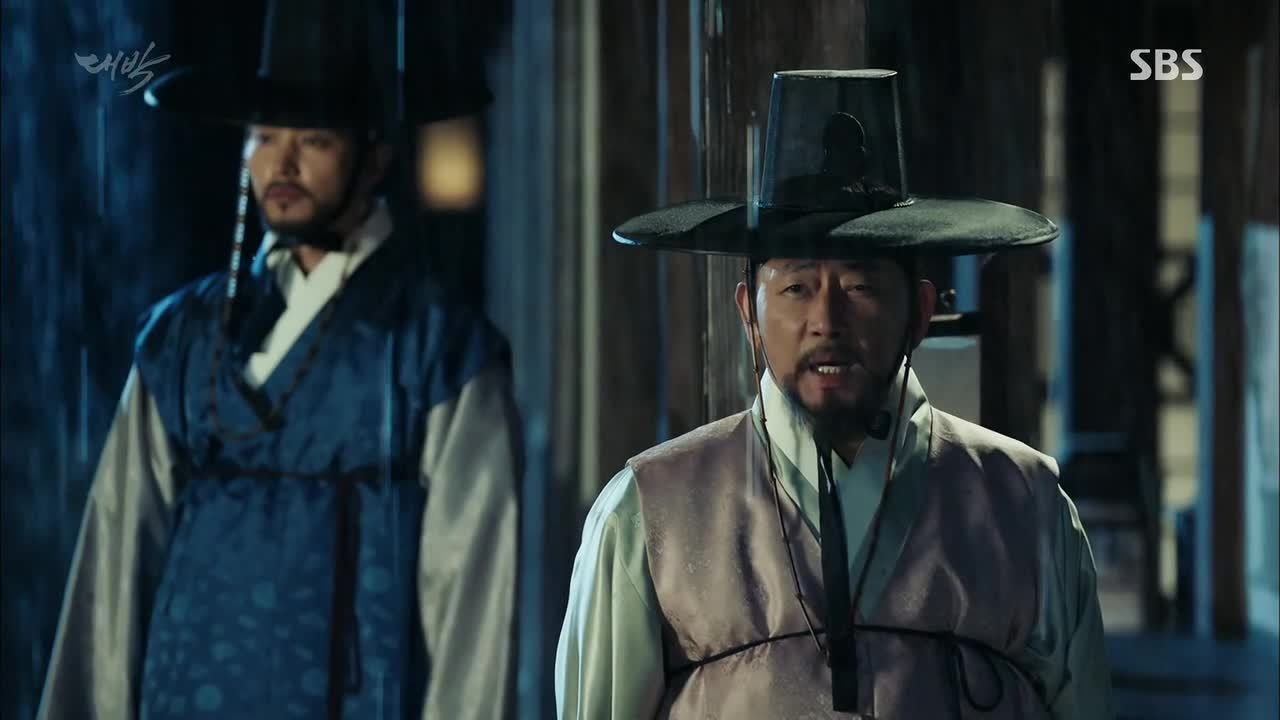 Elsewhere, Yi Injwa praises Yi-soo for his hard work, since none of this would've happened without his help. The only recompense Yi-soo asks for is the answer to a question: If Injwa doesn't want the king dead, what does he want?
Looking off into the distance, Injwa declares his intention to begin a new era for Joseon, one which will favor even the lowest born in society and be open to all its subjects.
October 1693, six months later. Bok-soon, now an official royal concubine, gives birth to a baby boy. The two creepy eunuchs tell the king the good news, though I'm sure everyone's wondering how she conceived such a healthy baby in only six months.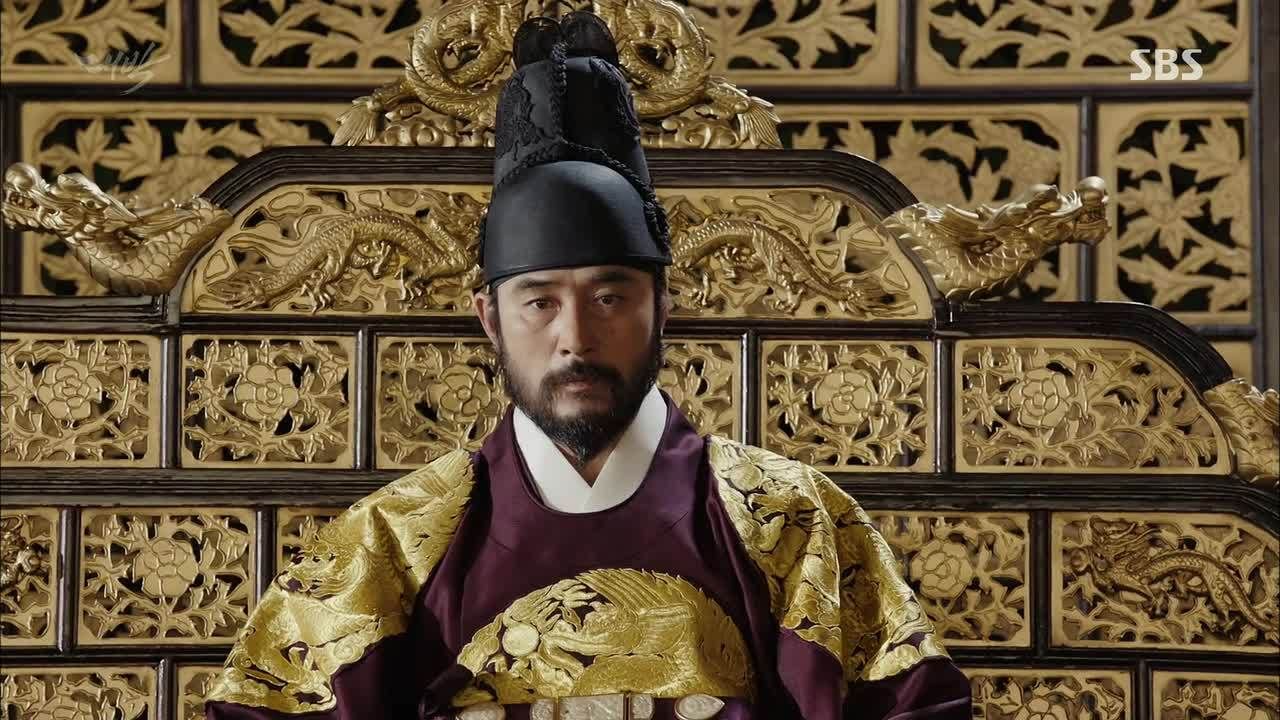 Man-geum's still up to his old habits, and on an especially self-destructive path after learning that his former wife had a child. The talk is that she just had it prematurely, but the palace maids are of the opinion that it can't possibly be the king's child.
Bok-soon, now known as Choi Sukwon ("sukwon" being the lowest rank for a royal consort), knows the kind of talk that's circulating about her baby, and knows that the king is aware of it as well.
The ministers in court go so far as to question the legitimacy of the child, though King Sukjong puts a stop to it by warning that anyone who whispers a word against his consort or her child from here on out will be punished severely for it.
Jang Heebin, now queen consort and mother of the future King Gyeongjong, pays a cordial-seeming visit to Lady Choi. Her motivations become clear when she takes a not-so-subtle dig at the baby's life expectancy. It certainly can't be good if he was born so early, no?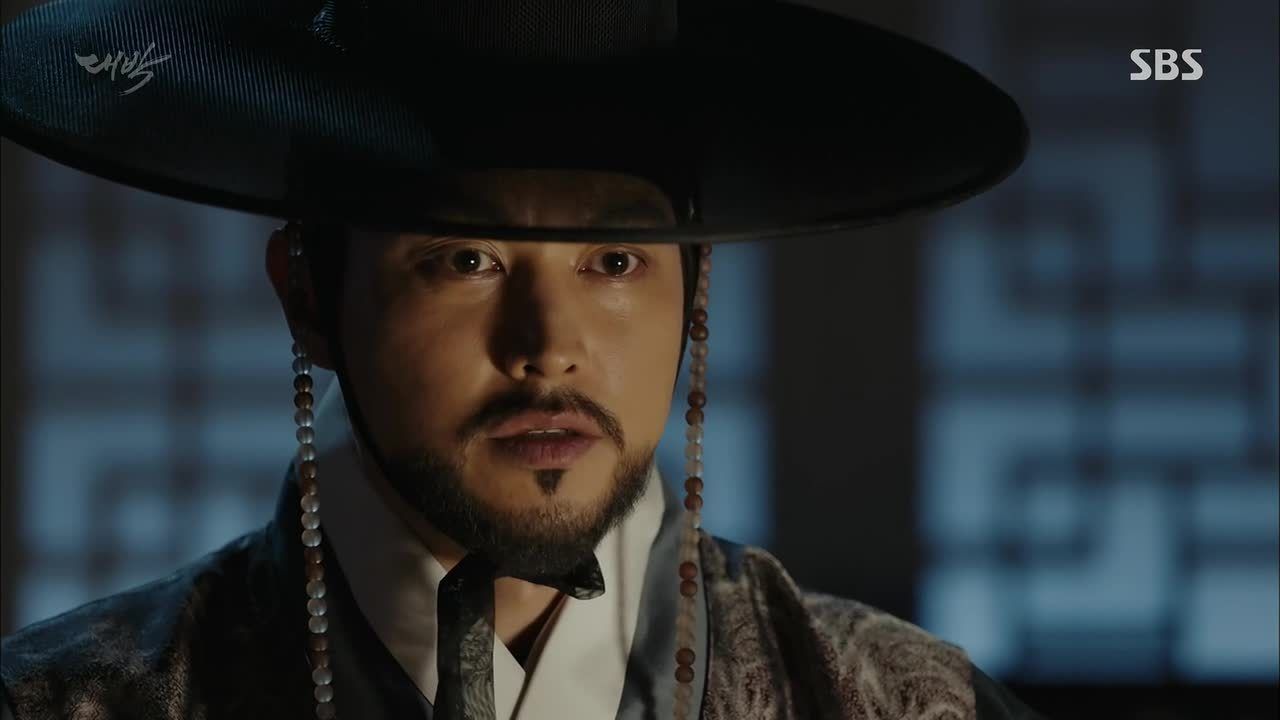 Lady Choi holds a meeting with Yi-soo to ask him to carry out a very secret plan—in order to protect her child from the harm that would inevitably come to it in the palace, she asks him to switch her son with one already dead, which he can easily find in villages that have been hard-hit by the recent strain of influenza.
It's practically unthinkable, but he softens when she appeals to him as one parent to another. So he does as she asks, and fetches a dead child so that she can make the switch.
Before he can take her healthy child, she gives him a necklace made of her old wedding rings, and says her final farewell through her tears.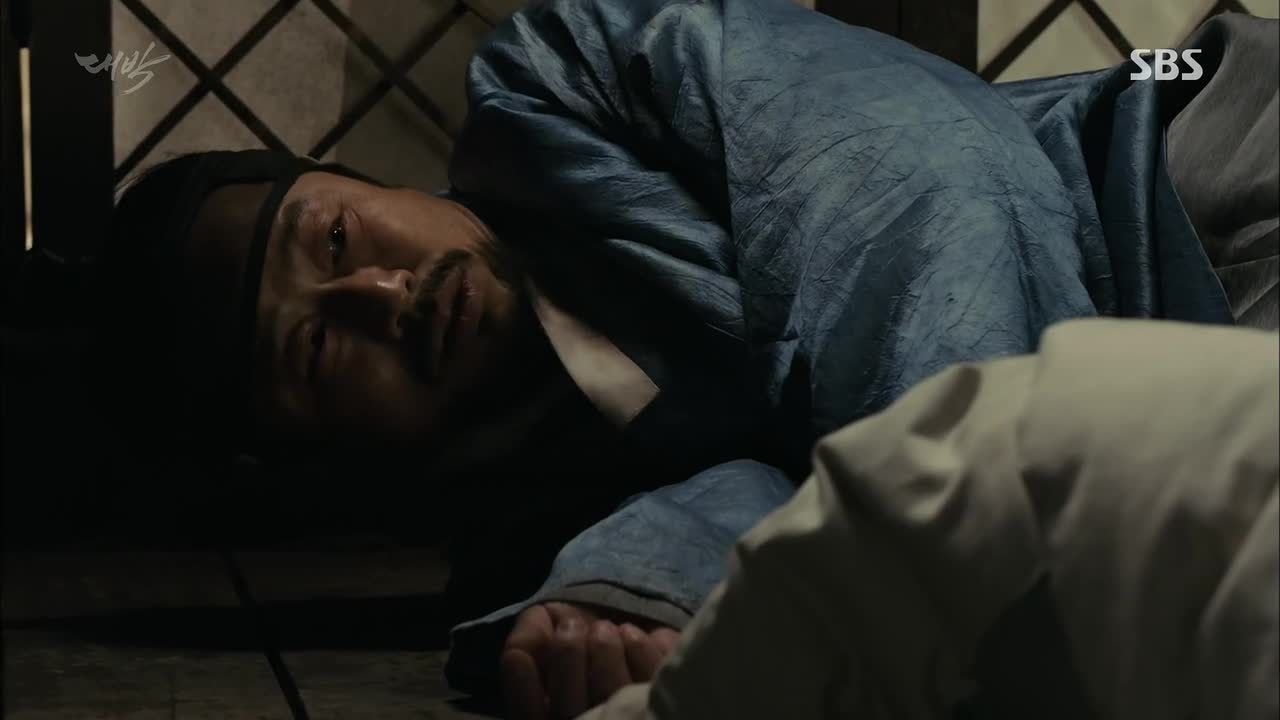 Yi-soo delivers the boy to Man-geum, explaining that it's likely his child anyway, having been born only six months after she shared the king's bed. Man-geum finds new hope looking at the boy, more than happy to believe that he's his son.
Unfortunately, this means that the king is led to believe his child (well, one of them) is dead. Lady Choi grieves over the dead child in her arms, thinking of the living child she may never see again.
Likewise, Injwa is told that Lady Choi's son is dead, and there's a nice bit of cinematography to punctuate this news as Injwa momentarily slackens his hold on the brush he was using to paint, causing red ink to saturate the paper.
But he doesn't buy the news, and knows the child is alive. He wants to have it brought back from Man-geum, and wants that fact kept a secret. In order to do that, Man-geum will have to be killed.
Likewise, it doesn't seem as though King Sukjong believes the story either, though he was trying to seem so outwardly out of consideration for Lady Choi. He gives an order to his two spooky eunuchs, though we don't hear what it is. Presumably they get it telepathically, because they're weird like that.
The Spooky Twins make it to Man-geum's house before Injwa's man, finding it empty. They chase Man-geum and the baby down in the forest, eventually cornering him against a tree. They're not here to retrieve the child—they're here to kill it.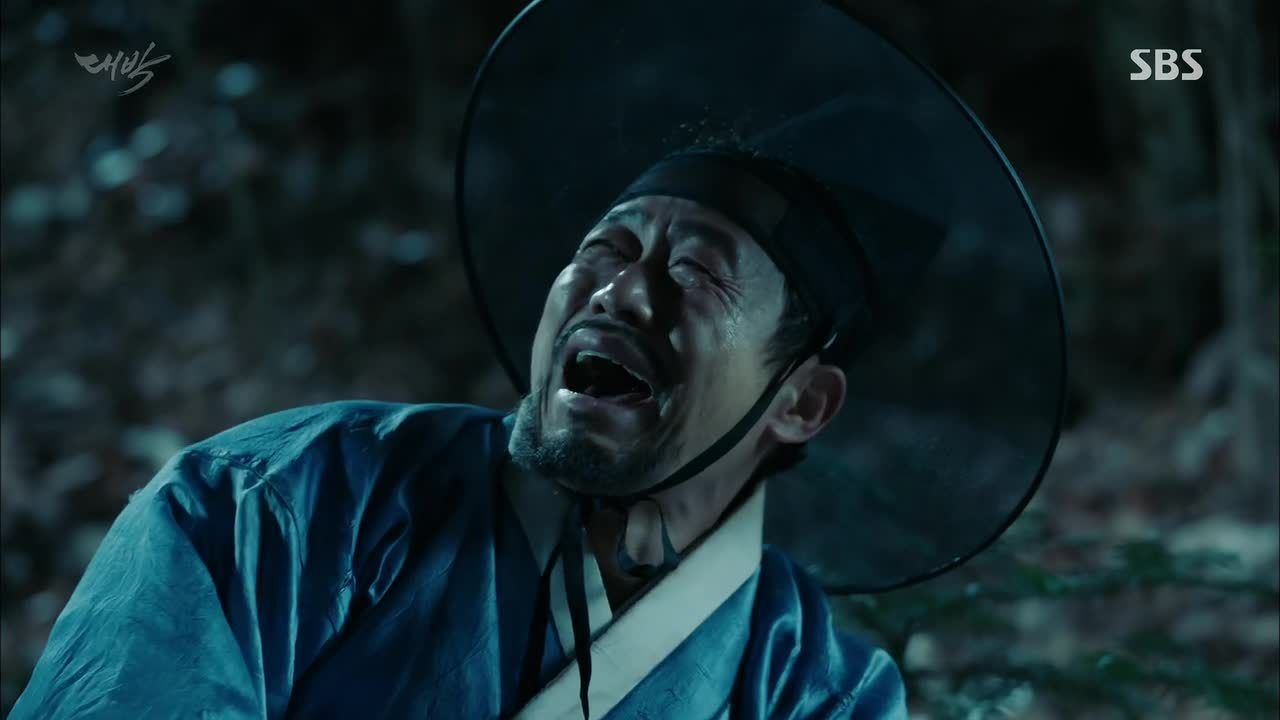 Man-geum begs them to spare the child, but it's only the intervention of Injwa's man that distracts them from their task. He tells them that he cares not for Man-geum's life, but he must save the child.
The Spooky Twins are happy to send all three of them to the afterlife, and engage the man in battle. Man-geum tries to run as they're fighting, but one of the twins tracks him down. Just as he draws his arm back to make the killing blow, an arrow (shot by Yi-soo) lands in his arm.
Yi-soo flees, leaving a shred of his robe behind on a tree, just as the unwounded twin throws a dagger at the infant. Man-geum cries out over the presumably dead child, cursing the two of them for committing such a horrible crime.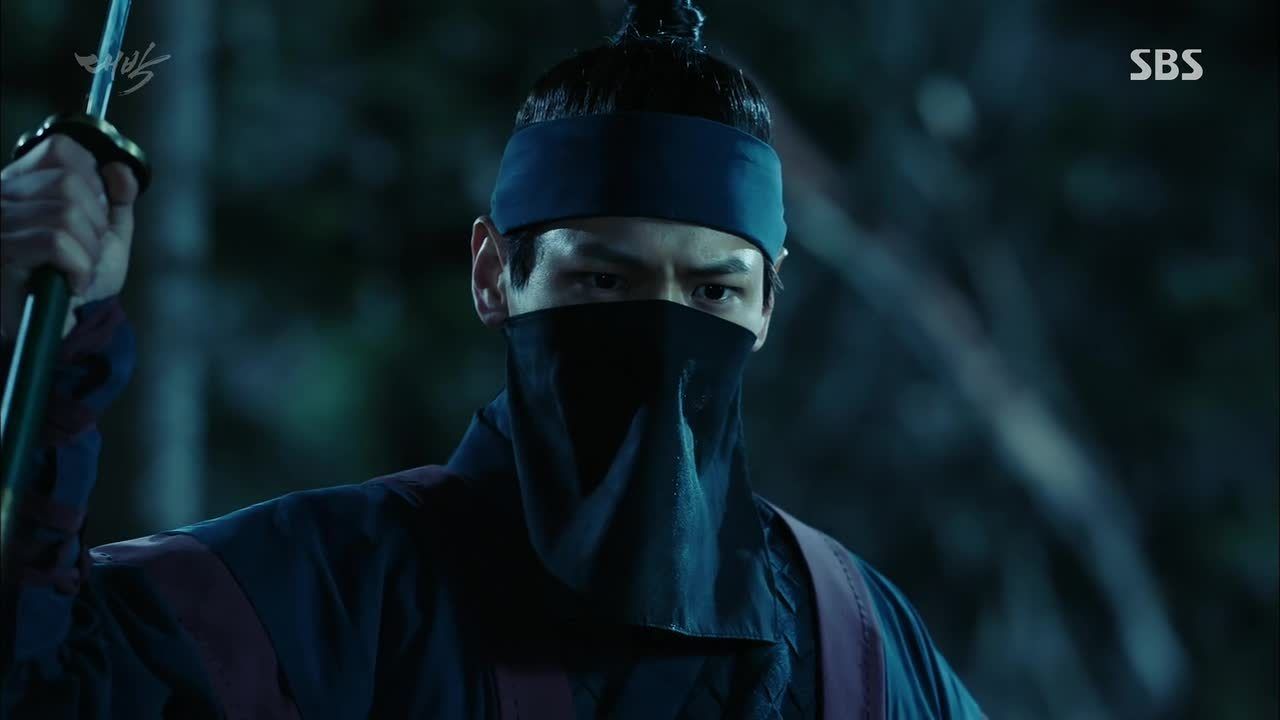 Their job done, they take their dagger back and disappear into the forest. Injwa's man is left with Man-geum, but just as he's planning to end the man's life, the baby cries out. It's still alive, much to Man-geum's joy.
The assassin finds himself unable to kill Man-geum, but returns to Injwa claiming that both Man-geum and the child are dead. Injwa knows he's lying the second he says it, and pays Hong Mae handsomely to do the job his man couldn't. The only intel his man can give him is that the anonymous interloper from the forest was a very good archer.
The Spooky Twins are already onto Yi-soo, having somehow tracked him down using the shred of clothing he left behind. I wonder if he's somehow aware of this, though he acts like nothing's amiss as he scoops up his young daughter to go inside.
Man-geum takes the child to a doctor, who marvels over how the blade managed to miss any vital organs. He'll be just fine.
The next time King Sukjong sees Yi-soo, he's in the royal torture chamber, being called to answer for lying that the child was dead. Sukjong has the shred of clothing as proof, and angrily stuffs it into Yi-soo's mouth for his betrayal.
"Who are you working for?" the king asks. Knowing that torture won't make him talk, he instead offers him a deal: if he tells him whose orders he acted under, he'll spare Yi-soo's daughter.
We find Yi-soo walking with Injwa in a dreamlike bamboo forest next, having presumably made the choice to say what the king wanted him to say in order to spare his daughter.
Injwa claims to understand why he'd make that choice, and out of his fondness for Yi-soo and their ties that go way back, he tells him to do what he must.
Yi-soo draws his arrow taut, aims, and shoots. The arrow misses Injwa on purpose, who turns, shares a silent look with Yi-soo, and shoots back. His arrow also misses, which lets Yi-soo know that the challenge has been returned.
Now, both men draw their arrows back and fire. Injwa's misses, but one of the two Yi-soo shoots manages to graze Injwa's cheek. They enter a clearing free of bamboo and aim for each other once more, both releasing their arrows simultaneously.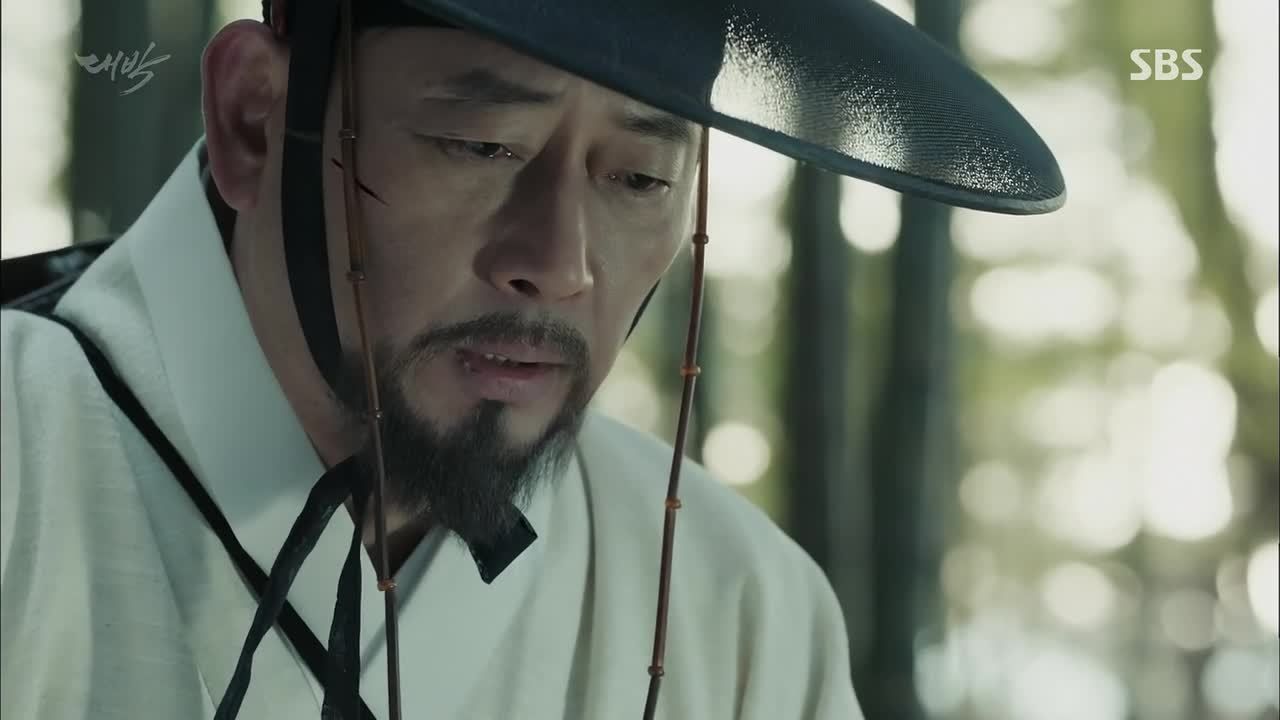 This time, it's a direct hit for both of them, only Injwa's not actually wounded—the arrow Yi-soo shot was deliberately without an arrowhead. He, however, shot a real arrow, which means that Yi-soo isn't getting off as easy.
Tears fill Injwa's eyes to see his trusted friend coughing blood on the ground, half-chastising him for being so sentimental. In return for what Yi-soo did, he promises to protect his daughter. Yi-soo thanks him with his final breath and dies, leaving Injwa to grieve.
Yi-soo's young daughter, DAM-SEO, cries pitifully when Injwa brings her father's corpse home. Filled with righteous anger, Injwa tells the young girl to never forget or forgive the lowly, beastly king of their nation.
Injwa somehow manages to barge into the palace to confront Lady Choi, now claiming to see the person she really is. He thought she would be different from other women because of her low birth, but clearly, he was wrong.
She tries to shoo him out with what little authority she has, but Injwa's not biting. An innocent man, Yi-soo, lost his life because of her machinations. Giving her the jade rings she left her son as proof he has the child, he tells her when and where to meet him that night, and warns her that both she and her child will die if she disobeys him again.
Man-geum finds single fatherhood a hard job, especially when the baby won't be quiet enough for him to gamble at will. Of course, it's the old man with an eyepatch who knows how to soothe the child, and who knows that the baby actually needs milk to survive.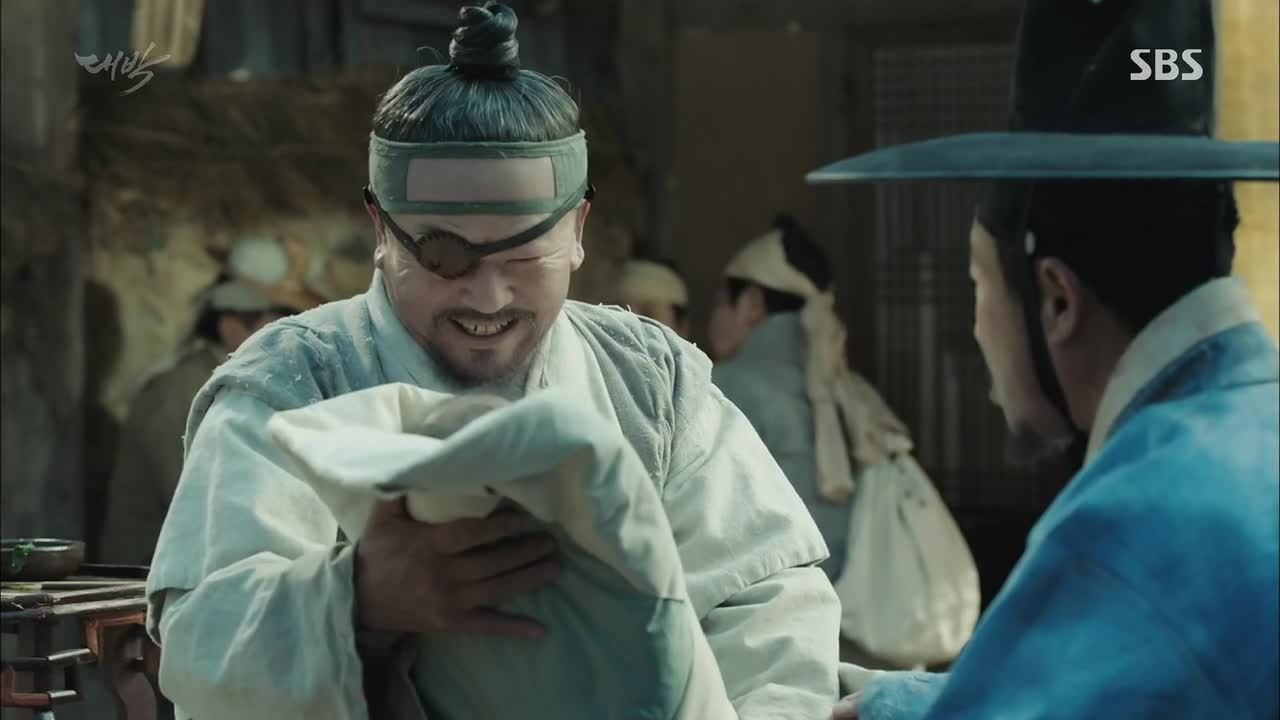 He warns Man-geum to get his life together before it's too late, or else he'll end up old and regretful like him. Eyepatch reads the boy's physiognomy and declares that he has the face of nobility, and proves his reading by throwing a multi-sided die.
Since Man-geum hadn't yet come up with a suitable name for the child, Eyepatch combines the two characters revealed by the dice: Dae, meaning great, and Gil, meaning fortune. Why doesn't he name the child Dae-gil? (Go away, Chuno feels!)
Eyepatch also claims that the child's face is that of a future king, and seeks to prove it by throwing two dice this time, only to be wholly taken aback when both reveal the same "Dae-gil" character. With that royal prediction comes the realization for poor Man-geum that the child is truly the king's and not his own, which sends him running for the nearest cliff.
Intent on dropping the child into the white water below as revenge on his unfaithful wife, he… does? Wait. What? I definitely wasn't expecting that when I started the sentence.
But yes, Man-geum hurls the child over the cliff and into the water, proclaiming proudly that he just killed the king's son. "I did it! I killed a person!" Then the reality seems to seep in that he did kill a person, and his cheers begin to die down.
Suddenly, he hears cries coming from the immortal infant below. Eyepatch, who just so happened to be nearby, scoops the tiny bundle out of the water and chastises Man-geum for trying to kill him. No matter what he does, he won't be able to change the child's fate.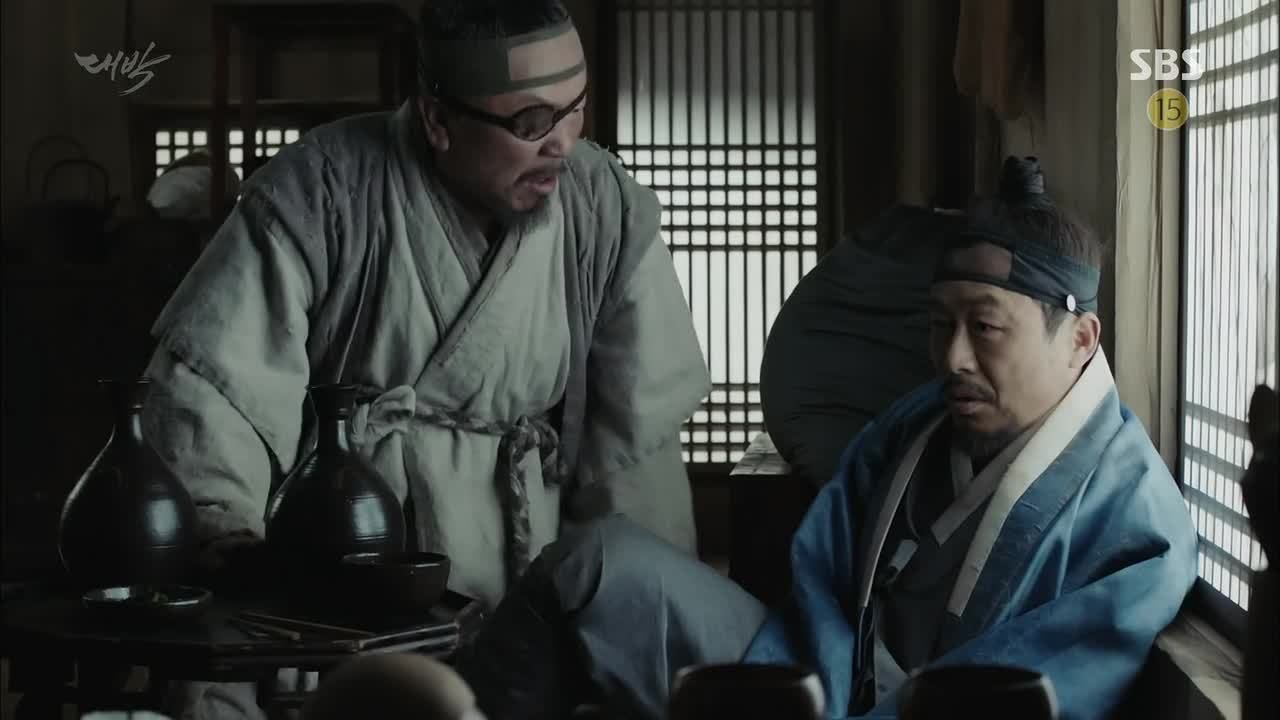 Man-geum still refuses to take the child back, leaving Eyepatch to carry it back to civilization. Hong Mae waits for him on the path, and takes the infant from him. Man-geum can have him back once he pays his debt, if ever.
Eyepatch lays into Man-geum for owing Hong Mae so much that she could take his child from him, though Man-geum is quick to retort that even if he could pay her back, he wouldn't. It's not his son.
Sighing in frustration, Eyepatch resolves to go rescue the child himself. Whether Man-geum will join him or not is anyone's guess.
Injwa also reads the kingly features written on the child's face, marveling that he could even survive a stab wound. But tonight will put the immortal infant's resilience to the test.
Lady Choi runs to the meeting place Injwa set, his very real threat of killing the child should she not show up at the forefront of her mind.
While Man-geum stays up that night thinking of the baby, Eyepatch tracks it down to the pavilion where Injwa's keeping it for now. He recognizes Injwa as "Scholar Baek Myun," a name that frightens him.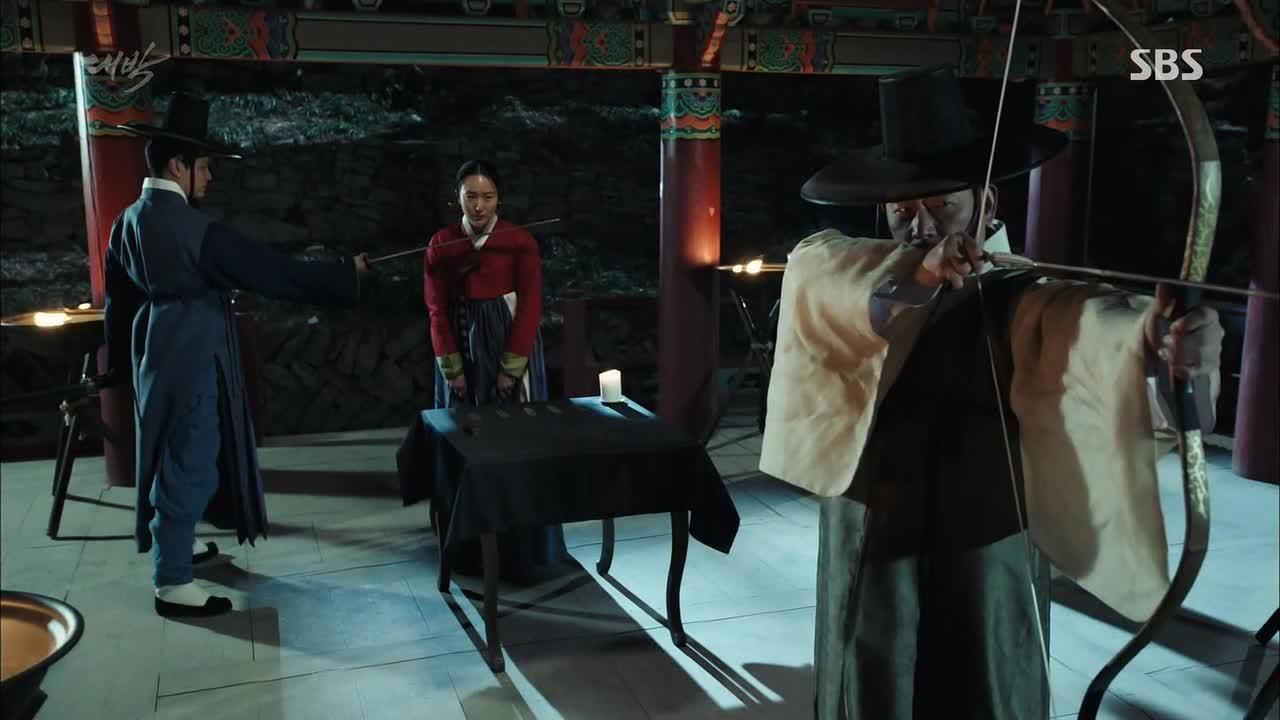 Bedraggled and covered in sweat from running, Lady Choi finally makes it to the pavilion, demanding to know what she has to do to get her child back. It's simple, he claims: if she plays a game with him and wins, she can save her child.
He's already laid out five cards face-down on a nearby table, and she'll have three chances to pick a specific card hidden amongst them. But for every wrong card she picks, he'll shoot one arrow at her baby, swaddled in a blanket within range but too far for her to be able to get to him immediately.
Left with no choice, Lady Choi cries as she chooses her first card. Not it. Injwa sends his arrow flying, though it lands precariously near (but at least not in) the child.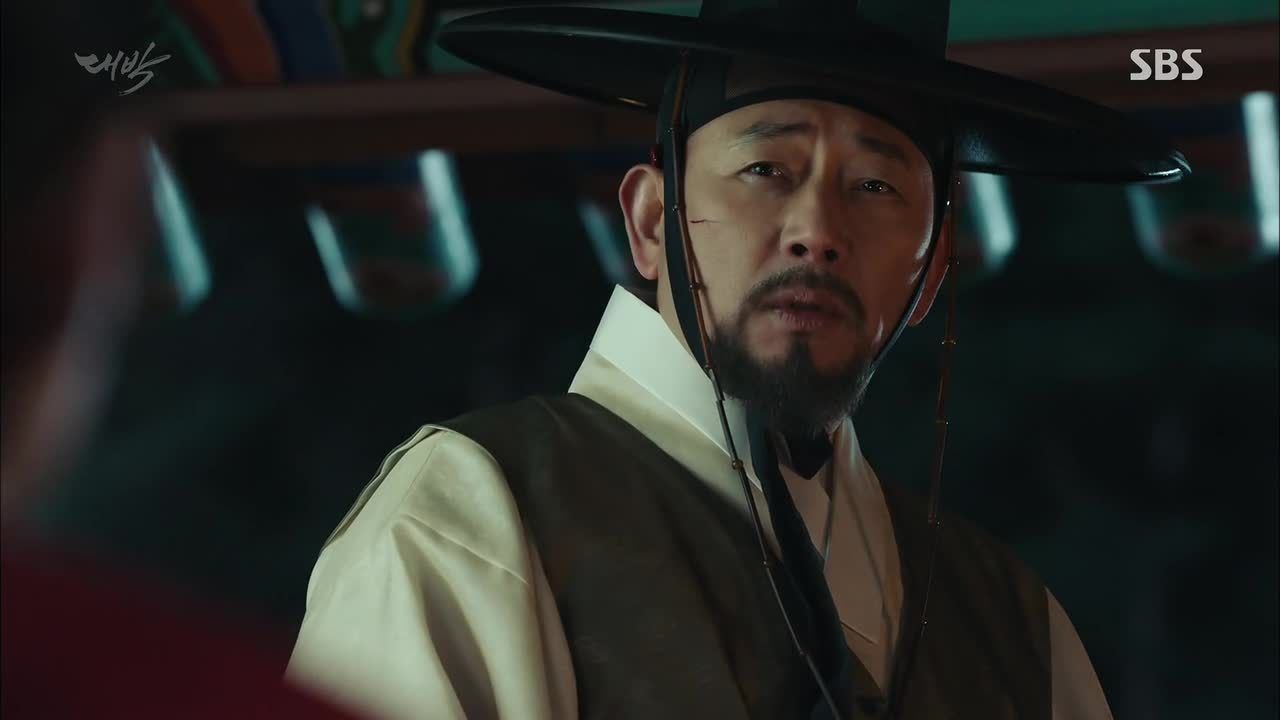 Lady Choi tries begging him, but to no avail. She was wrong, she cries, and she's sorry—but Injwa tells her to keep playing the game. So she does, but luck isn't on her side. Injwa sends another arrow toward the child, again landing much too close for comfort.
Sinking to her knees, Lady Choi begs for him to just kill her and spare the child. But Injwa, still bitter over Yi-soo and her betrayal, tells her that he already saved her from her husband. Her life would be useless to him, so all she can do now is choose.
Her hand trembles as she reaches for another card, only to be interrupted when Man-geum comes strolling in with a bottle of alcohol and a sickle.
He'll pick the last card, but if he chooses the right one, however, Injwa won't be able to touch his child ever again if he does.
Injwa just glares at him, and Man-geum glares right back.

COMMENTS
Whew, that is one special baby. There's always been a tendency in sageuk toward putting The Chosen One through trials as a baby that no normal child would live through in order to prove his specialness (though I guess that's how most superhero origin stories begin), but I don't think I've seen an infant put through the wringer quite like this before.
Being stabbed and living through it is one thing—and I'm not saying it's a necessarily more believable thing—but being thrown off a cliff and into a waterfall before the wound has even healed is another thing entirely. Is this child both Jesus and Moses? And if it's his fate to become king, to the point where he literally can't be killed until he fulfills that destiny, will he be powerless against it? If even death can't stop him, would his own free will even stand a fighting chance?
I'm also not quite sure what to make of Man-geum's heroic(?) entrance there at the end, since he kind of lost me when he threw that baby off a cliff. I had just started to feel pity for him as a well-meaning (but still terribly unfit) husband, and even more so when he took the child in as his own. The fact that he didn't know that babies needed to eat in order to survive was an error that could be more or less overlooked, because we all know that Man-geum is a few reigns short of a dynasty. That sort of thing, in context, is harmless enough.
The problem came when that same sort of attitude was applied to the scene where he chucked that tiny human like he meant it, which he did. Having him go from "I killed a person!" to "I killed a person?!" was a small help, but having the child survive certainly doesn't absolve him of being dangerously stupid. Hopefully, whatever he does next to secure the child's safety will go some way toward making him a bit more likable, especially if he's not going anywhere anytime soon.
Aside from the attempted infanticide, this episode made great strides toward establishing the kind of world we'll be inhabiting for the next several weeks, and I'm liking the more fantastical aspects presented. That scene in the bamboo forest with Yi-soo and Injwa was absolutely stunning both visually and emotionally, and it's those kinds of scenes that can make or break a sageuk for me. This one had all the right ingredients: two tragic figures (or maybe just one, since the other is kind of a tool) trying hard not to kill each other, dreamlike action, and a fair amount of pretty. More of that, please and thank you.
Although, as long as we're being honest, I'm still upset that Song Jong-ho turned out to be just a cameo. 'Cause you know who would've survived that arrow wound? Baby Dae-gil.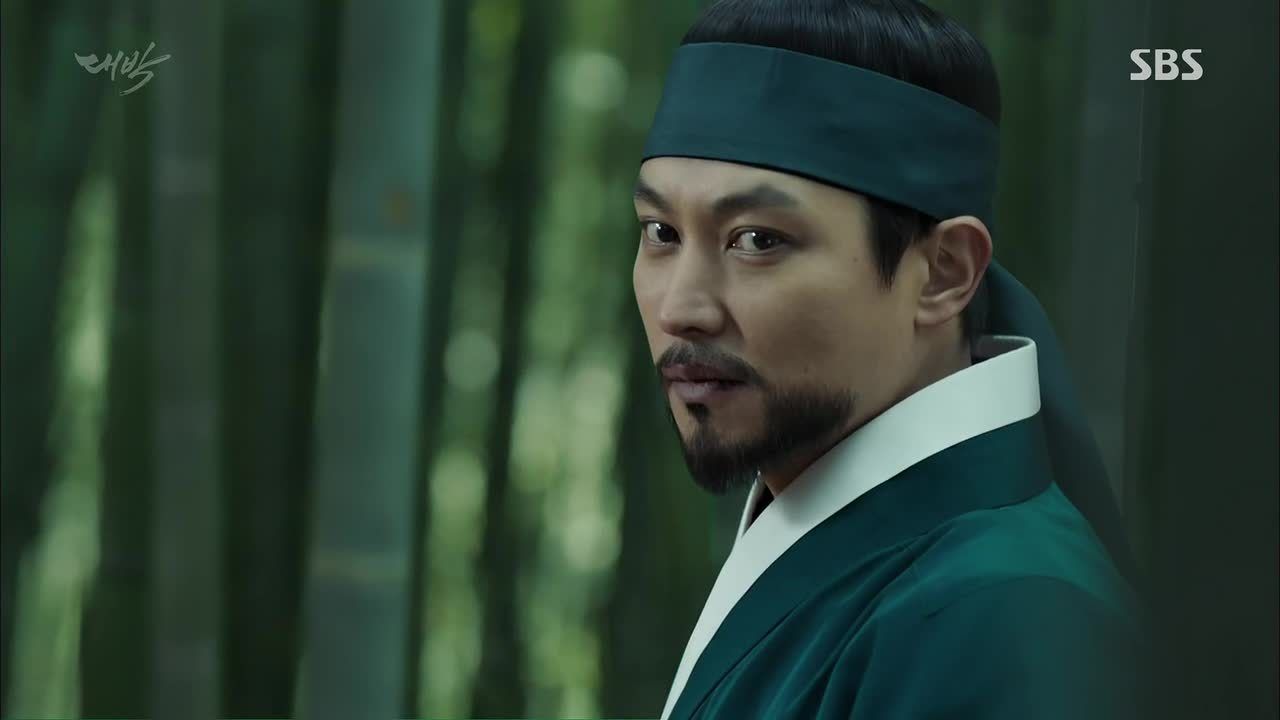 RELATED POSTS
Tags: Choi Min-soo, Episode 2, featured, Im Ji-yeon, Jackpot, Jang Geun-seok, Yeo Jin-gu, Yoon Jin-seo