Jang Hee-jin signs on as cursed queen in Mirror of the Witch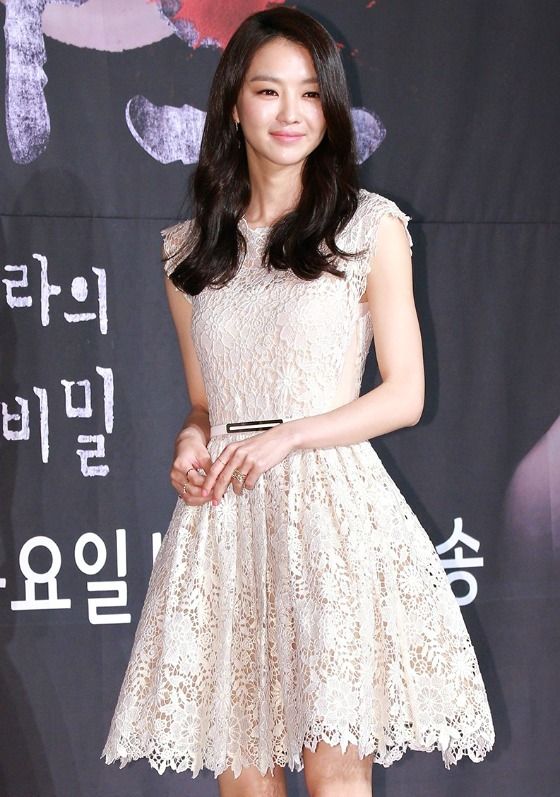 Will Jang Hee-jin (Village: Secret of Achiara, Scholar Who Walks the Night) ever play a character not cursed with a horrible fate? At least she does it well, and makes me sad for her tragic characters; I especially liked her last performance in Village, which made me think she was underutilized as the second lead in most of her projects. She's due to return in JTBC's fantasy sageuk Mirror of the Witch, where she'll play a queen and mother to Kim Sae-ron (High School: Love On).
The supernatural drama is a fantasy retelling of the life of famed Joseon medical scholar Heo Jun, played by Yoon Shi-yoon (Prime Minister and I). It uses a few key historical figures and then injects magic, shamans, witches, and curses into the universe, making for a fairytale-esque story about a cursed royal family in Joseon.
Jang Hee-jin will play a queen who makes a deal with the devil, or in this case Yeom Jung-ah (My Neighbor's Wife), an evil shaman. Jang has been cast as Queen Insun, wife of King Myeongjong, who was childless and desperate to have heirs. Historically they're known to only have had one child, a prince, but in the drama the queen will have twins — a prince and his hidden sister, a princess with a curse.
Kim Sae-ron will play the princess who carries her mother's curse and is abandoned by her family because of it. She has the frozen heart of a witch inside of her, and she'll have a dual role as both the princess and the witch. Jang Hee-jin seems too young to play her mother, but Kim Sae-ron is playing a white-haired old witch too, so I think they're going to do funny things with age in this drama.
Yoon Shi-yoon will play a young Heo Jun, a passionate young man who's gifted in arts, sciences, and martial arts, but kept from achieving his dreams because of his low social status. He lives a carefree life not living up to his full potential and just helping out the people he crosses paths with, until one day he meets Kim Sae-ron and falls in love with her. I don't know if they'll be able to pull off a convincing romance, no matter how fantastical, but the story does intrigue me, I'll give them that.
Kwak Shi-yang, Lee Sung-jae, Choi Sung-won, and Jo Dal-hwan will co-star. Mirror of the Witch will be a Friday-Saturday drama following Ms. Temper and Nam Jung-ki in May.
Via Xports News, Sports Chosun
RELATED POSTS
Tags: Jang Hee-jin, Kim Sae-ron, Mirror of the Witch, Yoon Shi-yoon