Wanted: Episode 9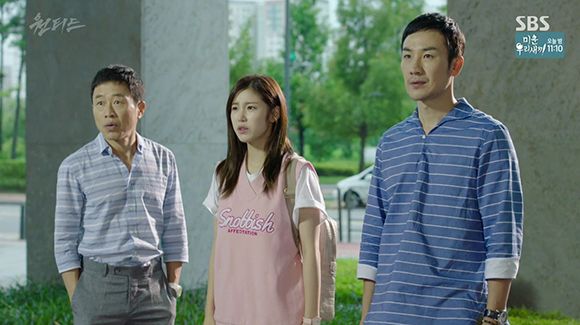 The chickens are coming home to roost as public backlash rises and a new threat materializes, one that no one could have anticipated. As enemies emerge from every direction, the road ahead becomes even darker, and everyone feels more pressure than ever to end this charade before it causes more damage than it already has.

EPISODE 9 RECAP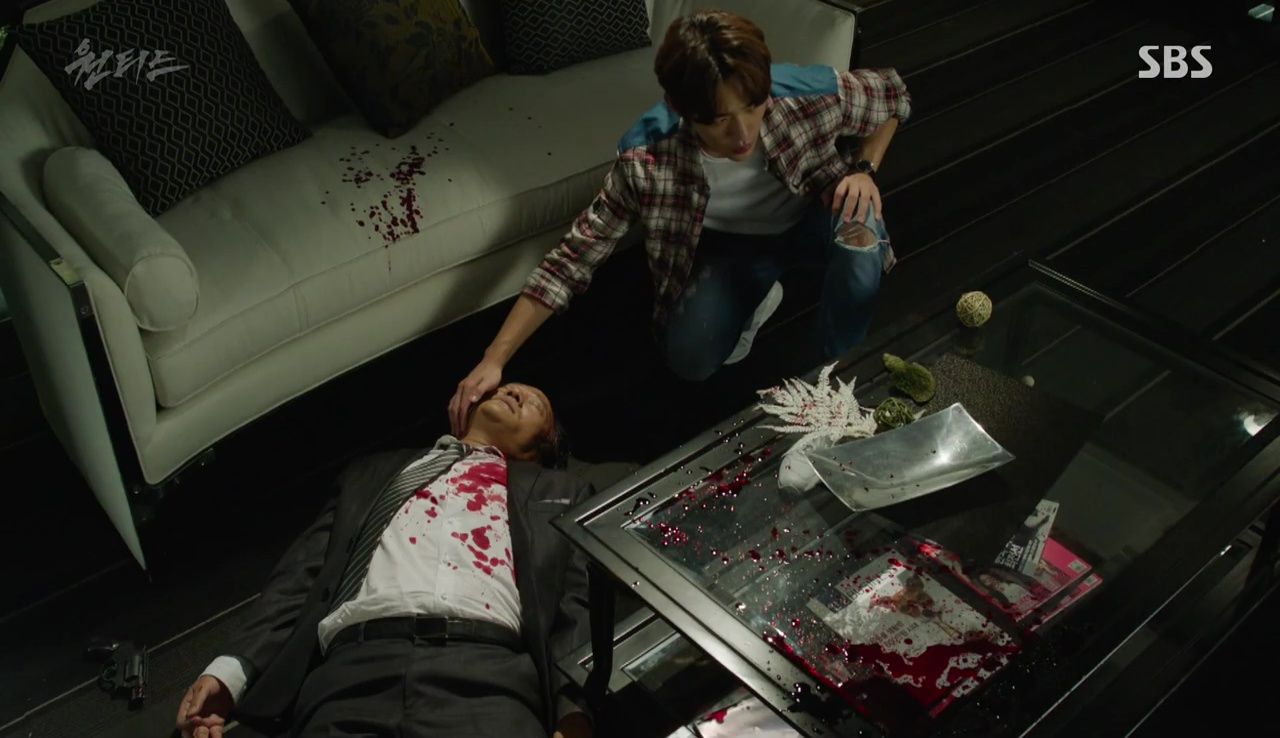 As Jung-ho and the police commissioner face off in his office, Seung-in, Mi-ok, and Young-gwan race to intervene. A shot rings out just as they reach the door. Seung-in bursts in to find the police commissioner dead on the floor. Jung-ho raises his hands, claiming that it was suicide.
Detective Park questions Jung-ho about his confrontation with the police commissioner. Jung-ho says the man asked him why he had ruined his and his daughter's lives. He tells Detective Park that the police commissioner grabbed him by the collar, but he still tried to placate him and send him away.
In flashback, we see Jung-ho tell the furious commissioner that he had created a good story for him to save himself and that he should have taken it, so that he could've played the noble father trying to do right by his daughter. The police commissioner can only see Jung-ho's betrayal, however, and demands to know who's watching his back.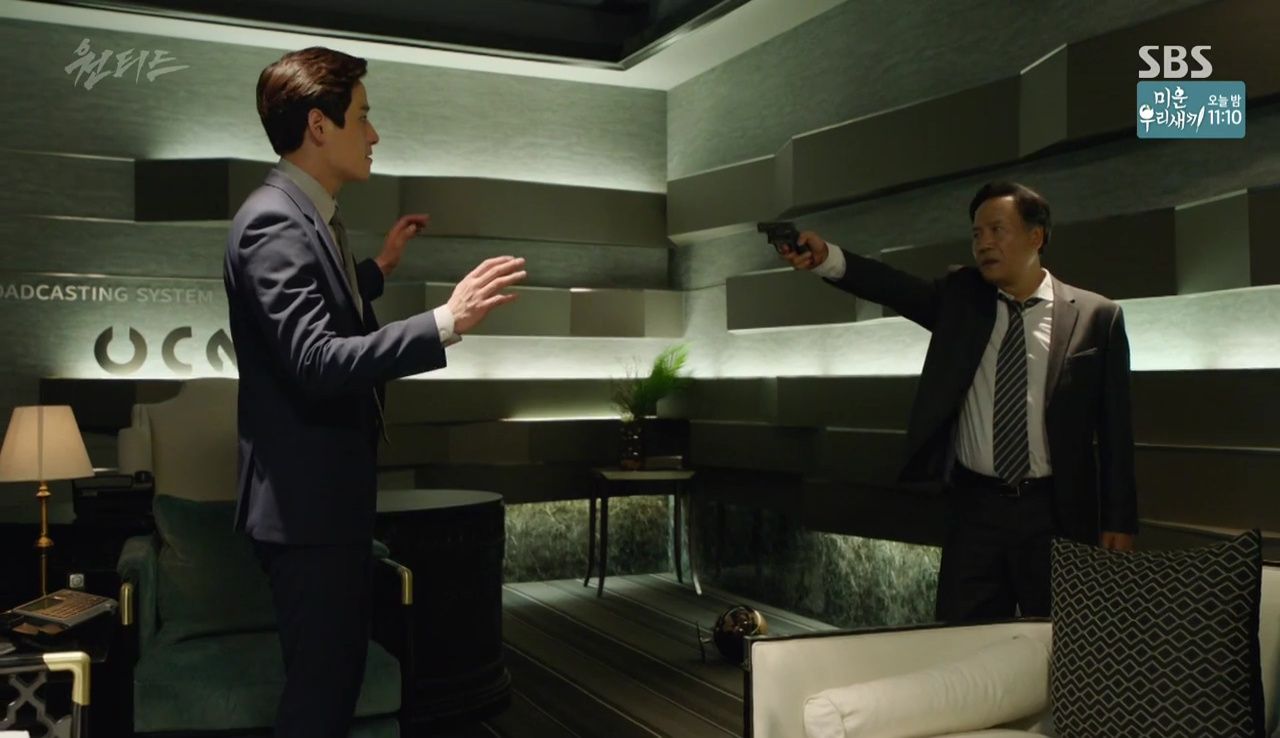 Jung-ho drops the conciliatory act and says flatly, "It's not that someone is watching my back. It's that I'm deciding who to use." He offers to find the other man a job now that his political career is over, only to find that the police commissioner has pulled a gun on him. Dropping onto the sofa, Jung-ho pleads for mercy.
The police commissioner cocks the gun and keeps it pointed at a cowering Jung-ho with his finger on the trigger. He says he's done some corrupt things in his life, but he always wanted to make things better for his country. His arm shakes and his finger starts to squeeze the trigger. But then, he turns the gun on himself and shoots himself in the head.
At the police station, fellow detective Dong-joon tells Joon-gu that he's free to go for the day. Revealing the suicide of the police commissioner, he tells Joon-gu he's still a suspect, and that he's to stay with the production team as much as possible.
In her dressing room, Hye-in watches the recorded video call from when Na Soo-hyun had gotten Hyun-woo to sing to her. She falls asleep thinking of happier times.
Bo-yeon sits at her laptop, looking disturbed at some photos showing different scenes with a hand always featured in the foreground, holding three fingers up. Outside, a couple of masked men vandalize a Wanted poster, scrawling: Why are people who committed sins not being punished? They also draw the same hand with three fingers and a web address.
Dong-wook pulls Reporter Jang aside and asks him to release an article about the police commissioner's suicide focusing on his secret daughter, plus information about Lee Ji-eun. But Reporter Jang says he wants information in return—why was the SG logo on today's show?
At the offices of SG Group the next morning, Hye-in's ex brother-in-law is on the phone with the deputy commissioner (now acting commissioner) of police. He says his father is frantic to find his recently discovered grandson, and asks the commissioner to give them three days before taking action against the show.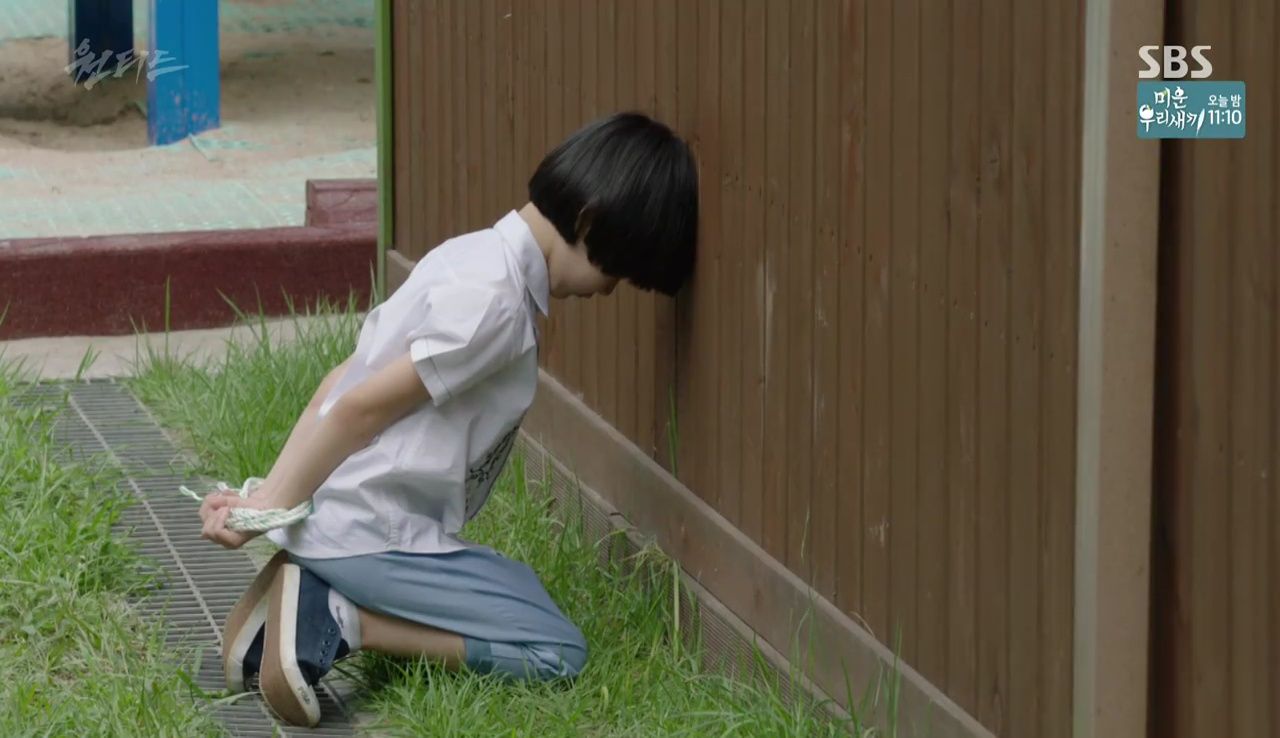 Writer Yeon's alarm wakes her at work, and she rushes home to greet her daughter for her birthday. Writer Yeon coaxes the sullen girl to eat and promises to give her a ride to school. When she arrives, her daughter's classmates greet her politely and say they've been "playing Wanted." Writer Yeon watches in shock as the other kids tell her daughter to be Jung Hye-in and guess who the murderer is. In the playground, another kindergartner poses grotesquely as Detective Go, from when his body was found kneeling against a wall. Horrified, Writer Yeon runs over and frees the boy.
At UCN, Dong-wook, Joon-gu, and Bo-yeon stare in dismay at the vandalized poster. Bo-yeon tells the other two about her unpleasant discovery: The kidnapper has a fan club now. The three fingers signify the "W" of Wanted. People find Na Soo-hyun good-looking and find his story sympathetic. One exclusive fan club actually kills animals and vandalizes stores, saying they're punishing society, and post pictures of the destruction with the "W" hand symbol. Dong-wook notices that the ID written on the poster is orson_welles21, the same as the one given by Lee Ji-eun when she'd given the second mission.
Hye-in wakes to see that the kidnapper has sent her a video of Hyun-woo eating breakfast. She struggles to hold it together.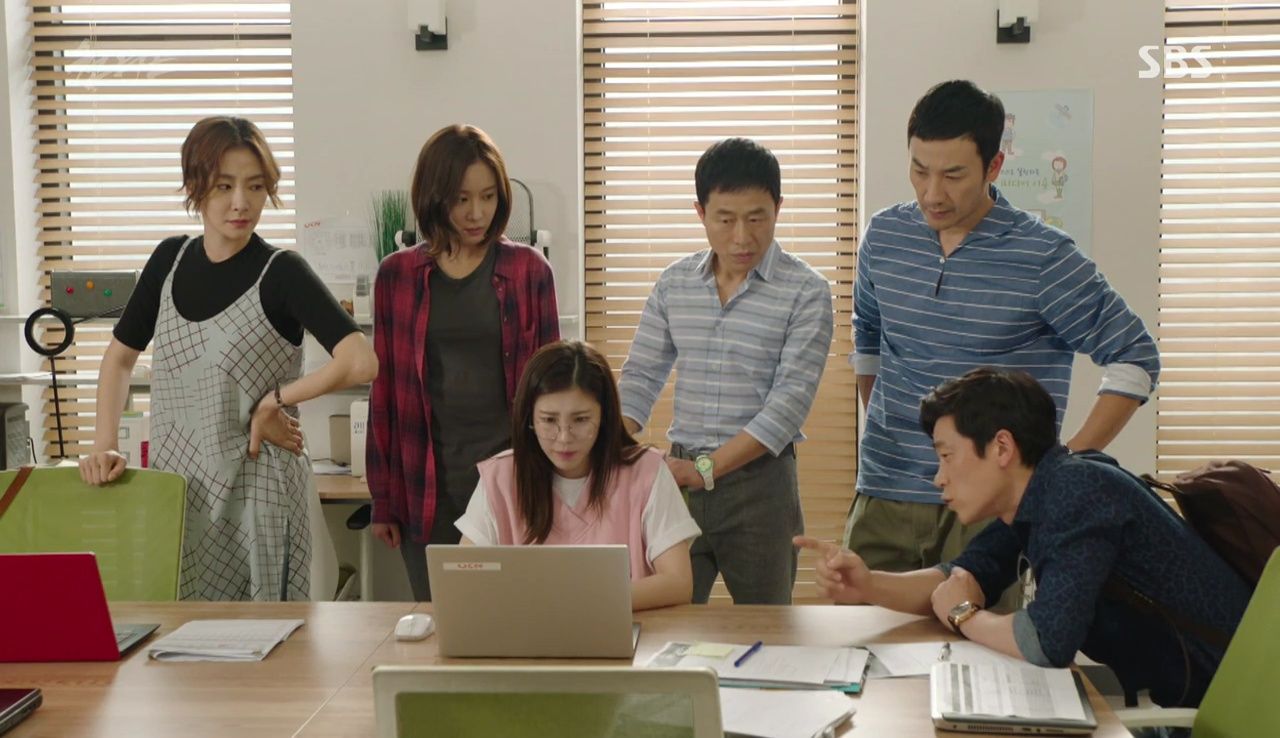 The production team views the Coconut TV broadcast by orson_welles21. In it, they see a man being held captive with his hands tied behind his back. A hand makes the "W" symbol. Reporter Jang identifies the victim as Dr. Ha's lawyer. Hye-in says it doesn't have anything to do with them, and that they should report it to the police. Bo-yeon wonders how the vandals knew the Coconut TV ID and password, since the team never publicized it.
Reporter Jang points out that they can't dissociate themselves from this if the lawyer really has been murdered. The fact that the information was hacked from the team, and that the motive was inspired by their show, will cause sympathy for Hyun-woo's plight to completely disappear. Writer Yeon agrees that they do share responsibility, even apart from Hyun-woo's situation. The outcome of today's case will completely change their show.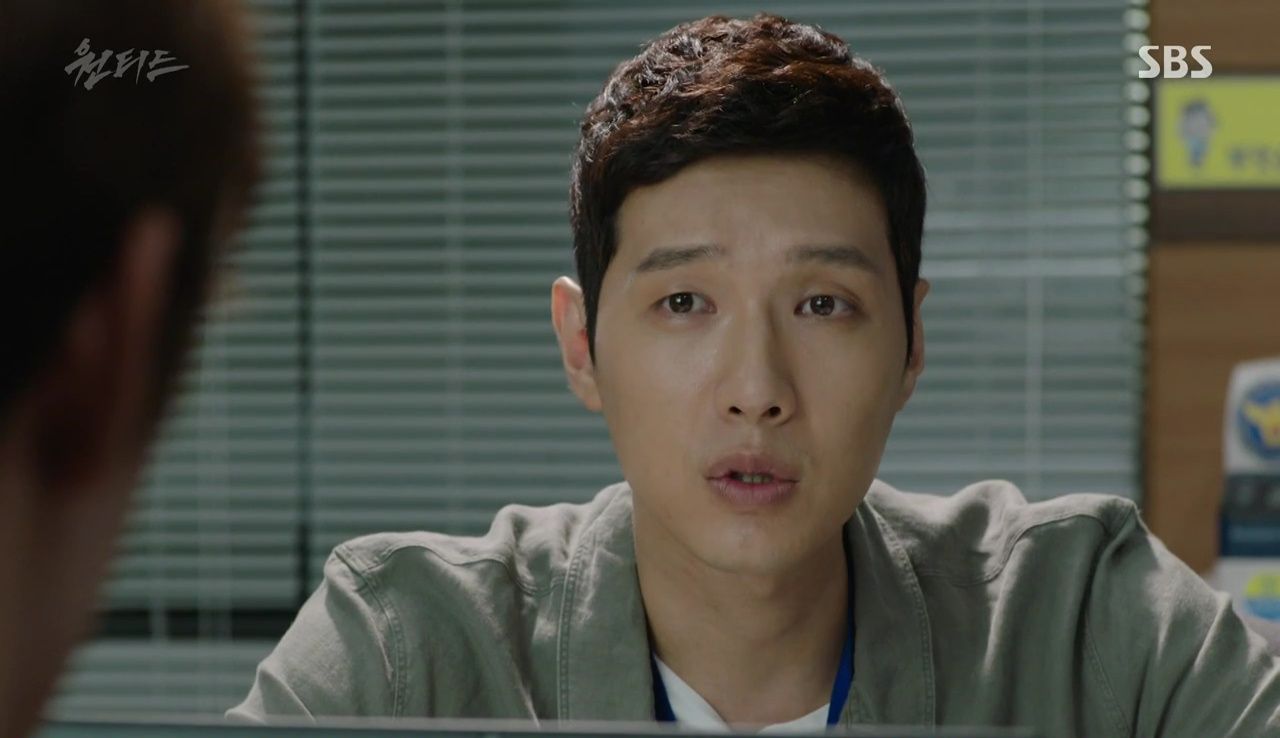 Seung-in's little investigation team discusses the previous day's developments. It's obvious that the criminal has been observing and collecting information on the people related to Na Jae-hyun's case for the last seven years. But with the police commissioner's suicide, they've lost the opportunity to find out the connection between Na Jae-hyun and Ham Tae-young, and who was really behind blocking the investigation.
Young-gwan reports that the task force is busy trying to catch Na Soo-hyun, and that they seem to suspect someone in the broadcast team as the mastermind. Seung-in says that for now they'll focus on the motives, which will hopefully give them insight into who the next four targets will be. He asks Mi-ok to go and see Lee Ji-eun again; maybe she'll be convinced to talk since things have strayed so far from the original plan. Seung-in and Young-gwan will try to figure out what happened between Dr. Ha and Professor Kim seven years ago. As they head out, Hye-in calls, and the two men change course to UCN.
Dr. Ha's lawyer is the captive of two young men who have him tied up in their living room. They're busy goofing around and playing video games. The lawyer begs and cries, and one of the kids picks up a syringe and mockingly shoots the liquid at him from across the room.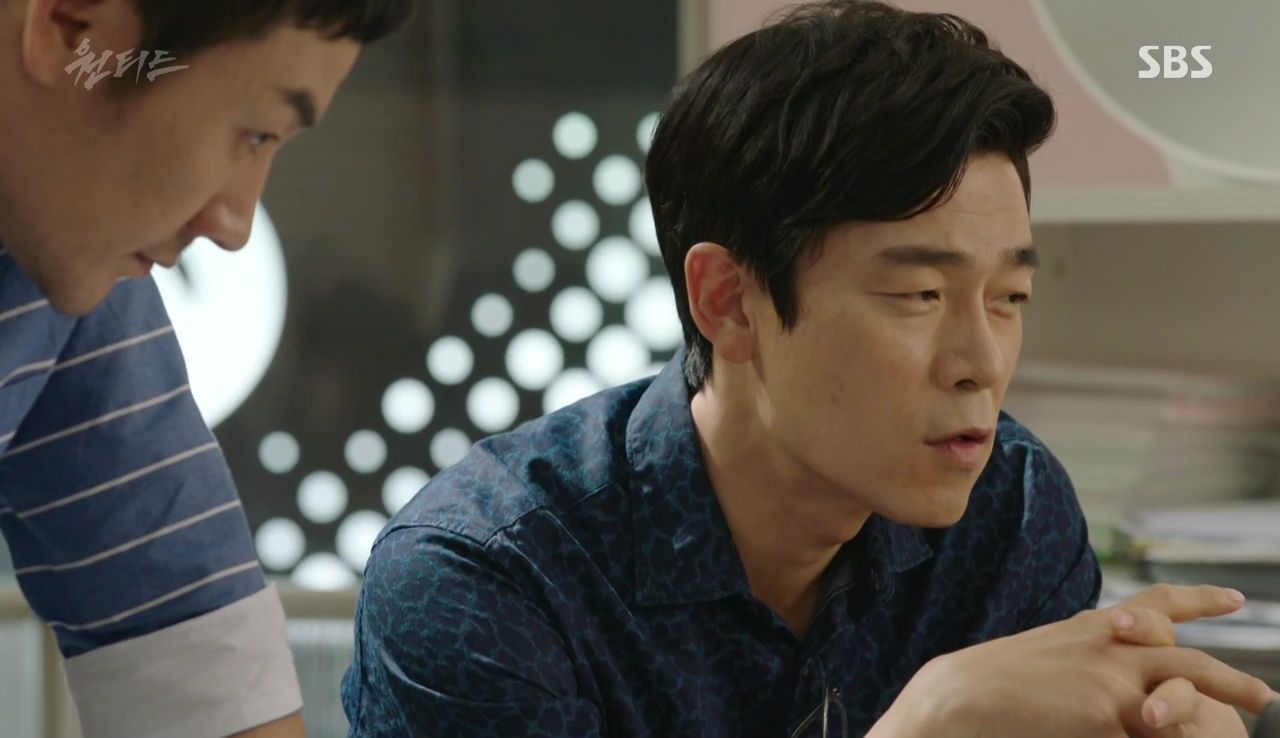 Seung-in and Young-gwan speed to the location of an IP address Bo-yeon has hacked from the orson_welles21 account. It leads them to an apartment where Seung-in knocks and pretends he's a neighbor with a noise complaint. They arrest one of the kids we saw earlier and force their way in.
Things are getting worse on the public opinion front, as Reporter Jang observes to Dong-wook. People no longer seem to care about Hyun-woo and are only curious about the culprit's plans. Dong-wook must have expected this, the reporter says. Dong-wook says he doesn't care why people are watching as long as they get 20% ratings, but Reporter Jang isn't so sure. It seems to him that Dong-wook is carrying out an experiment to see how far this show can go. He agrees to write about the police commissioner's suicide as Dong-wook asked, however. Dong-wook also gives him a statement from SG Group to include, which states that in order to find the truth behind their youngest son Ham Tae-young's death, they are sponsoring the show and acquiring UCN in the process.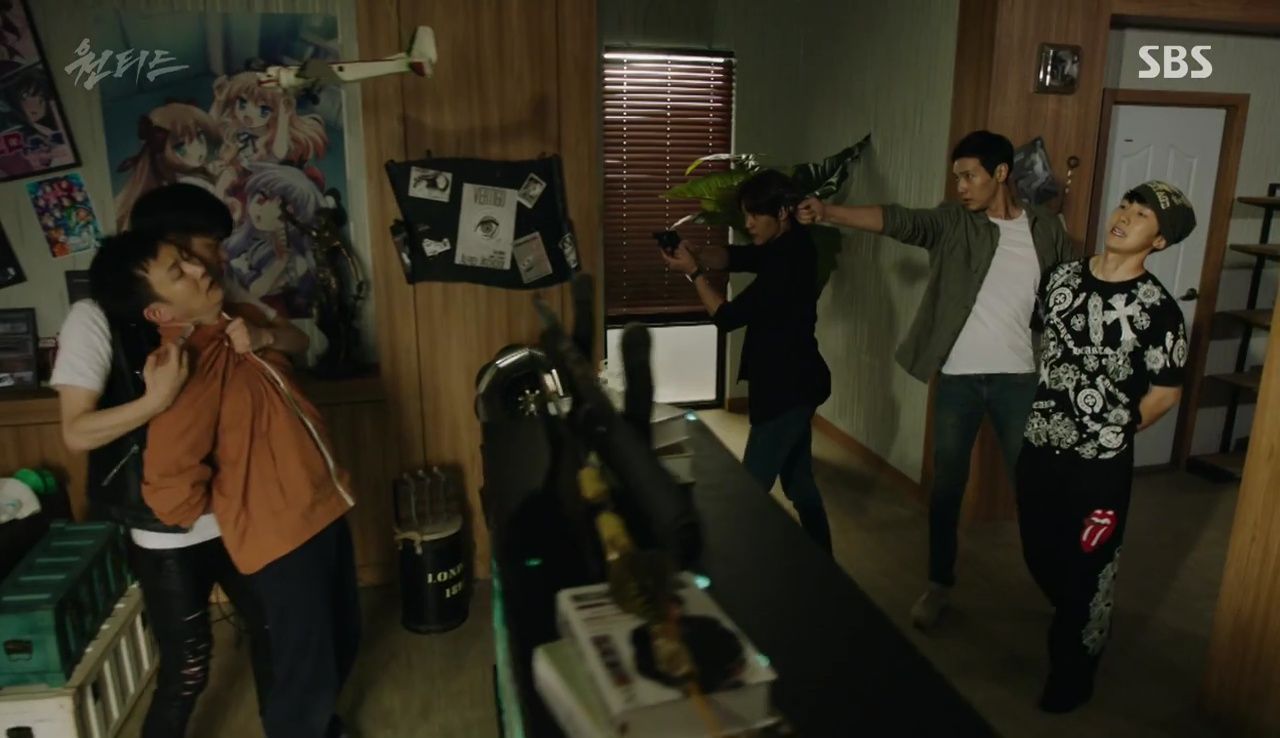 Seung-in and Young-gwan find Dr. Ha's lawyer in the apartment. The other youth holds a needle to his own neck, laughing. Both detectives train their guns on him and he surrenders, still snickering even as Young-gwan cuffs him. The aquarium in the apartment catches Seung-in's attention.
At UCN, Joon-gu tells Hye-in to rest at home, or go the hospital and get an IV—staying here isn't going to make the mission come any faster. Hye-in insists on staying, so he tells Bo-yeon to buy some food and medicine. As Bo-yeon heads back from the pharmacy, a man follows her, though we don't see his face. She hears footsteps and looks behind her, but sees no one.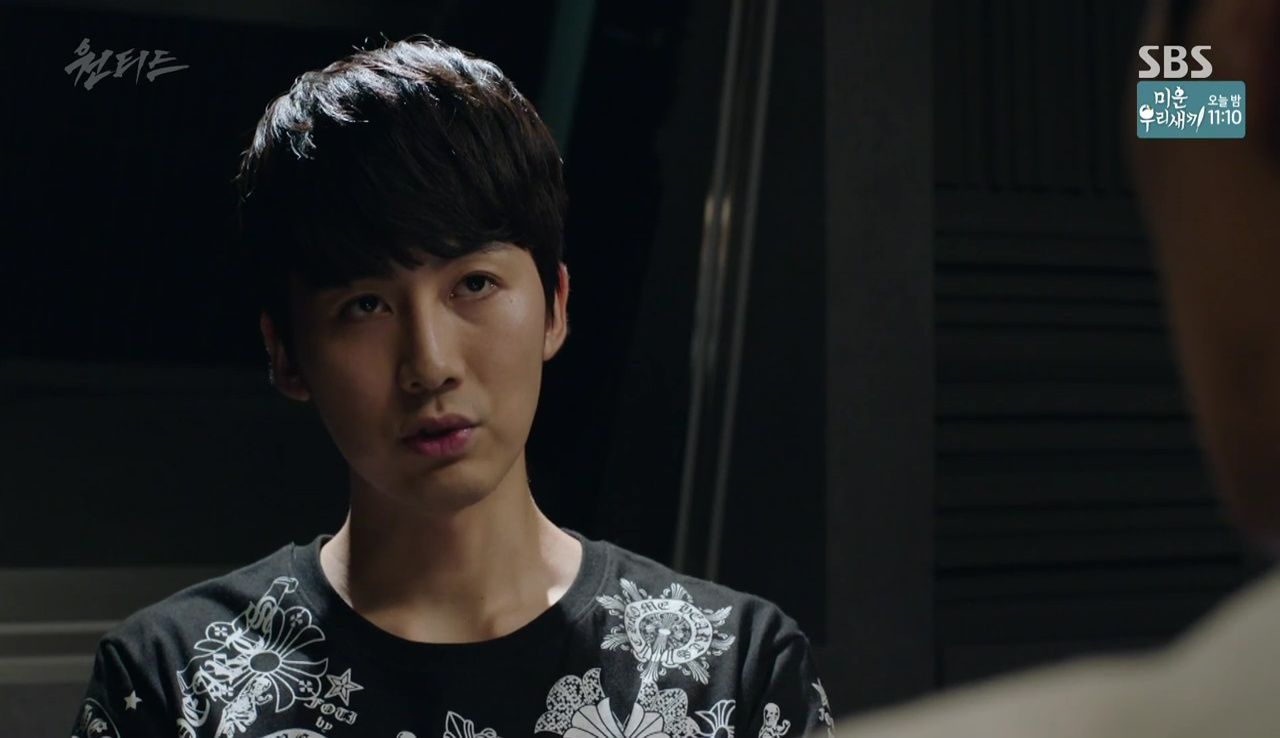 Seung-in questions one of the lawyer's kidnappers, who confesses to grabbing him from his jog the previous afternoon. An elite member of the Wanted fan club, he calls himself Magneto, and says he was angry because of Dr. Ha's comment about poor children being like laboratory mice. As for why he didn't just kidnap Dr. Ha, Magneto says a "Joo Gun" would want to do that himself; he was just finishing the job. "Joo Gun" is what the fan club members call Hyun-woo's kidnapper, he tells Seung-in. When the detective asks if the two of them were acting alone, the kid says yes, but looks away shiftily.
Young-gwan interrogates the other kidnapper, who's still flippant as he asks if they aren't going to film him—they did all this of the sake of Joo Gun, after all. Since they failed, shouldn't they at least get to be on the show? He says he suggested to Magneto that they use potassium chloride to kill the lawyer, but the older boy was worried about their futures and nixed the idea. He also denies they were put up to it by anyone, and keeps asking to be on the show.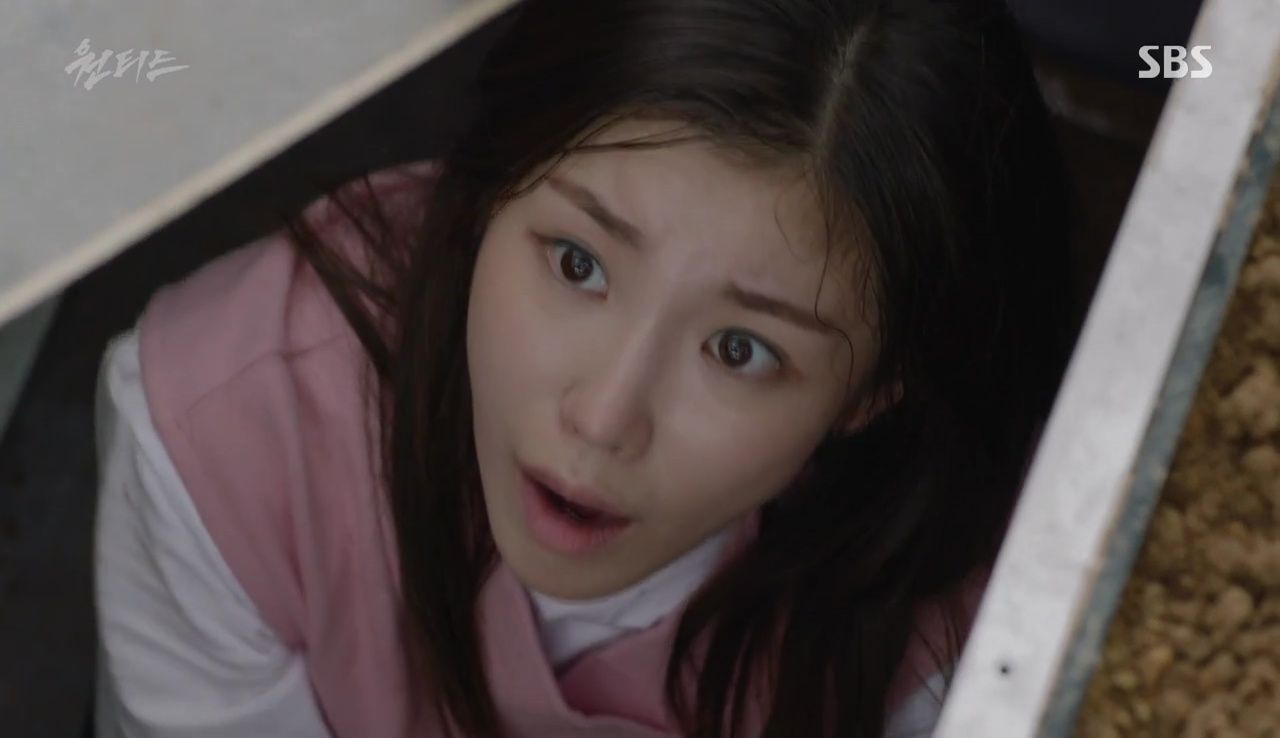 Joon-gu can't get through to Bo-yeon, who should have been long back by now. Her phone rings on the pavement, her purchases scattered nearby. Somewhere else, in a greenhouse, a masked man puts an unconscious Bo-yeon into a metal box in the ground. She wakes up as he covers it, and begs for someone to save her. The man throws an old cell phone in with her and starts burying her alive, leaving only a pipe sticking out for air.
The broadcast team waits anxiously when Hye-in gets a text: This woman dies or Ha Dong-min dies, you decide. They call the phone number provided and it goes to Bo-yeon, who begs for help, telling them she was kidnapped and buried alive.
Captain Jung dispatches his team to find the greenhouse where Bo-yeon is trapped and to scour security footage and look for witnesses near UCN to find clues. Seung-in is suspicious, however—it was too easy to catch the two kids. He goes back and questions Magneto again about who ordered the kidnapping of Dr. Ha's lawyer. The kid keeps denying it, but Seung-in points out that for hackers, they sure got their IP tracked easily. They also kidnapped the man without being seen, but got caught so quickly, as if they were waiting for the police.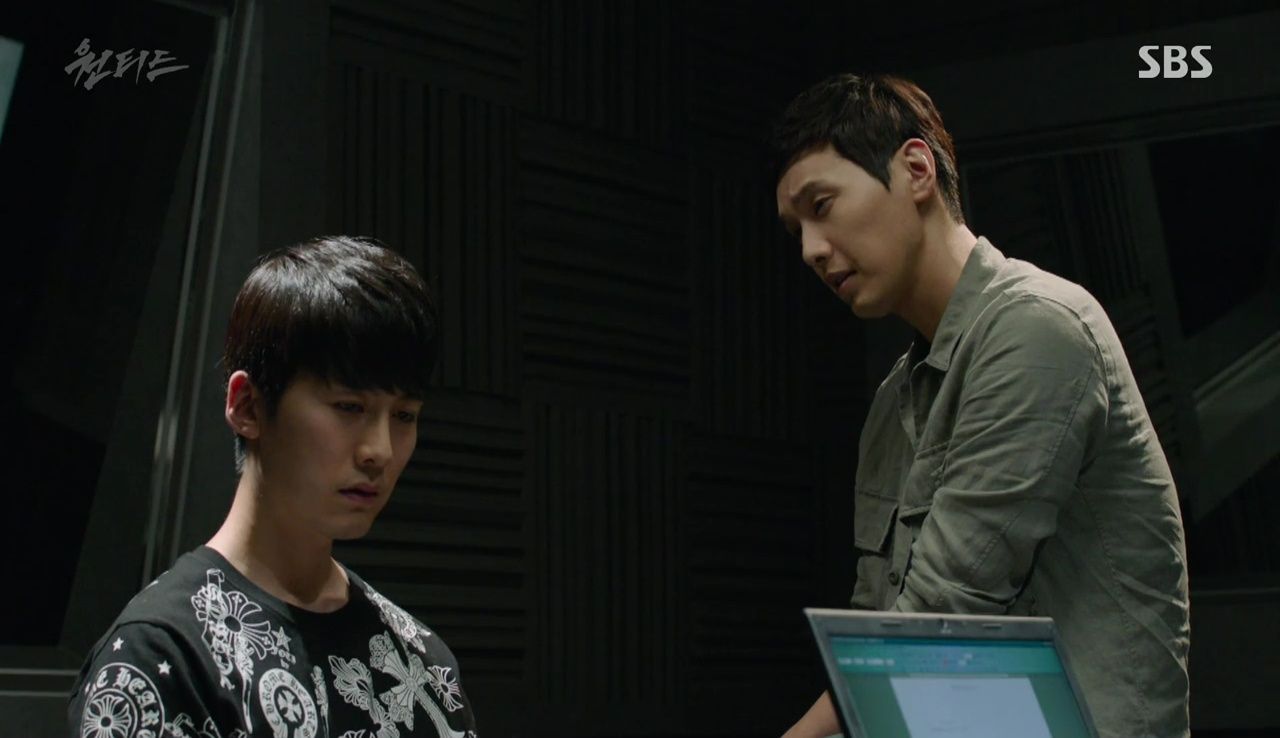 "Where did you bury her?" asks Seung-in. He tells him the other kid is going to get off easy because he's rich, and because his lawyer is already blaming the whole thing on Magneto. Does he really want to be pinned for murder if the victim dies? He promises leniency if the kid confesses.
Magneto confesses that he doesn't know where the victim is buried, because the guy who did it was anonymous, and they just decided to do it when they were chatting online. It's obvious to the detectives that the whole thing was a setup. Seung-in tells Young-gwan to look into the real owner of the apartment where the kids were found. They can't trace Bo-yeon's location, but Detective Park stays on the phone with Bo-yeon, reassuring her that everything will be okay.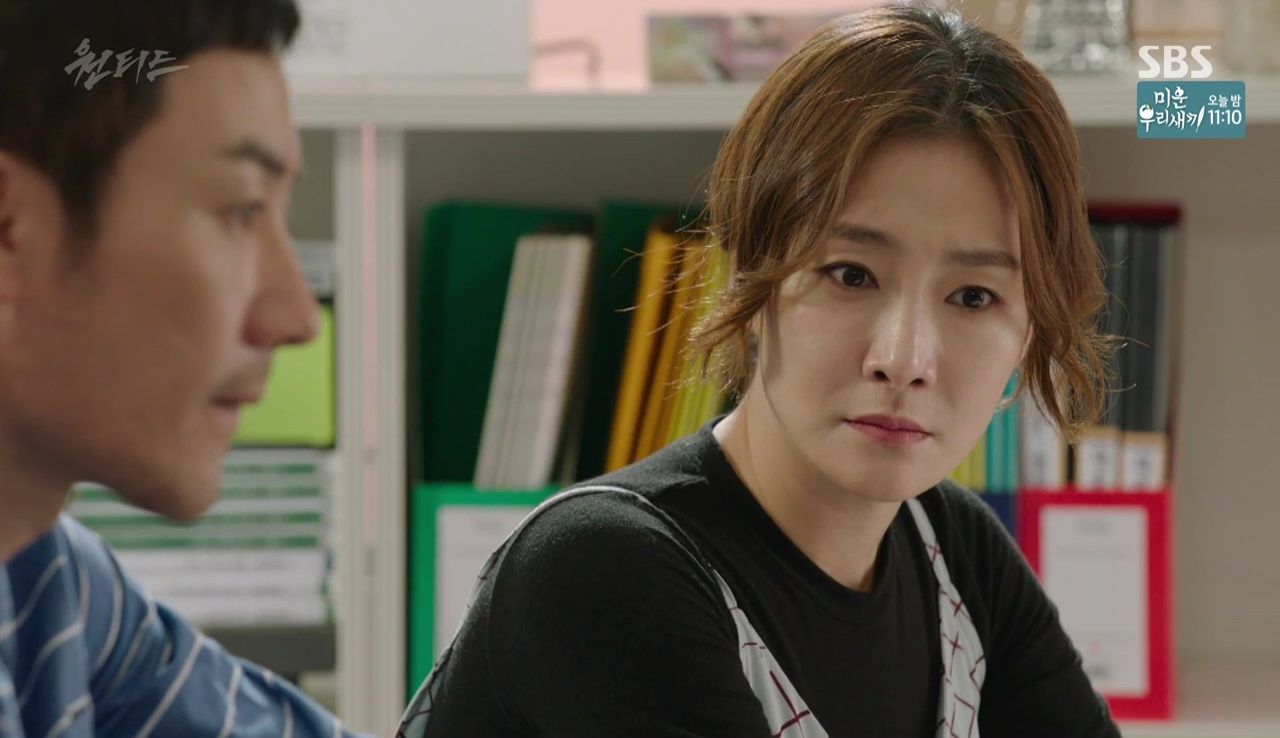 Meanwhile, the broadcast team focuses on the copycat criminal's motivations. The kidnapper wants them to punish Dr. Ha—he's in prison, but he's the only mission target so far who hasn't died. Reporter Jang points out that Dr. Ha's lawyer has filed a complaint about his arrest that will be ruled on today. There's no way to punish Dr. Ha using the law in one day, because the prosecution hasn't even filed charges yet, let alone gone to trial. The only punishment the copycat criminal could want is death.
Dong-wook says that for now, if Dr. Ha gets released, they can pretend to negotiate with the criminal. They'll say they have Dr. Ha and that they will exchange him for Bo-yeon. The police can handle it from there.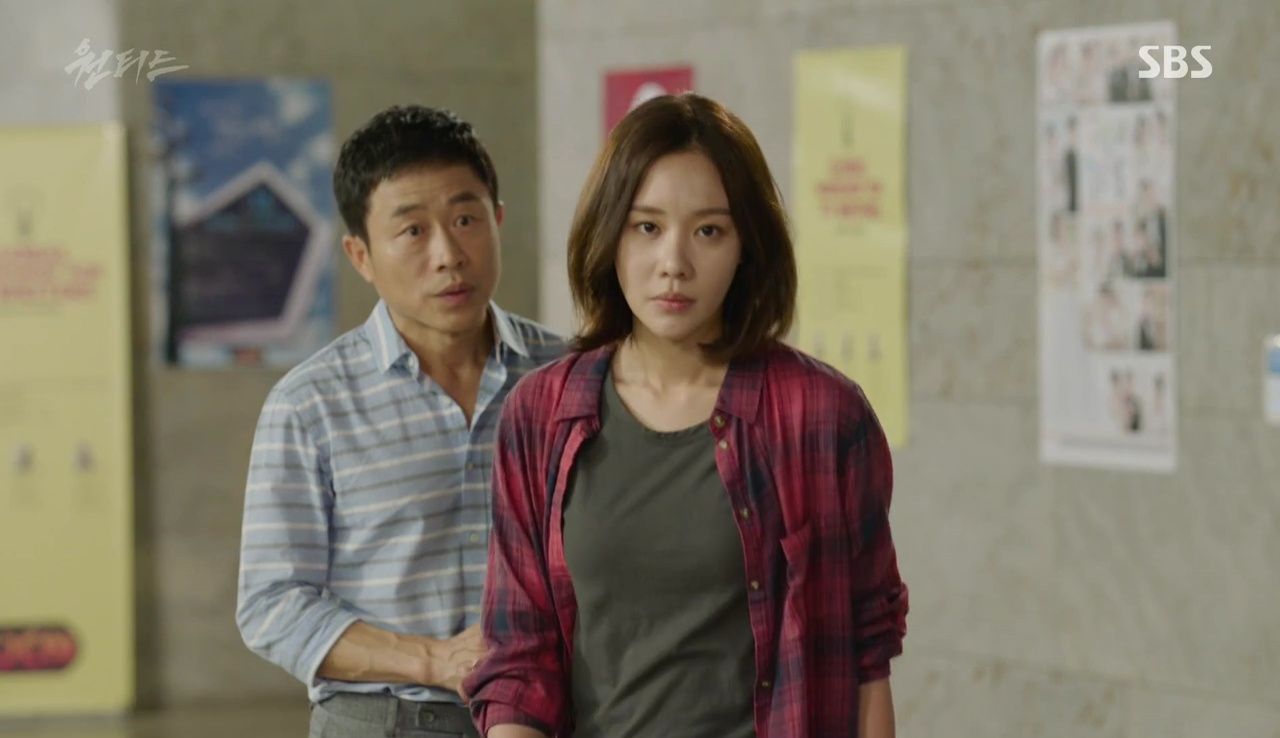 Seung-in interviews a lady who says she leased the apartment for her son for one year, but since he had to go abroad, she put it up for short term rental online. She didn't confirm the new tenant's identity, but got six months' rent in cash from him. She says he looked ordinary. The building security hasn't seen him in a week; unfortunately their CCTV tapes get taped over every three days.
Hye-in asks Joon-gu how long he thinks Bo-yeon can hold out. Today's mission from Hyun-woo's kidnapper still hasn't come in, and she's worried about how this new situation will make hime react. Joon-gu says there's only four episodes left, so if the culprit wants to go to the end, today's show is important for him too. He suggests they wait for a reaction after they put out the day's preview. Hye-in agrees, and says she will try to get Dr. Ha released—she has an idea.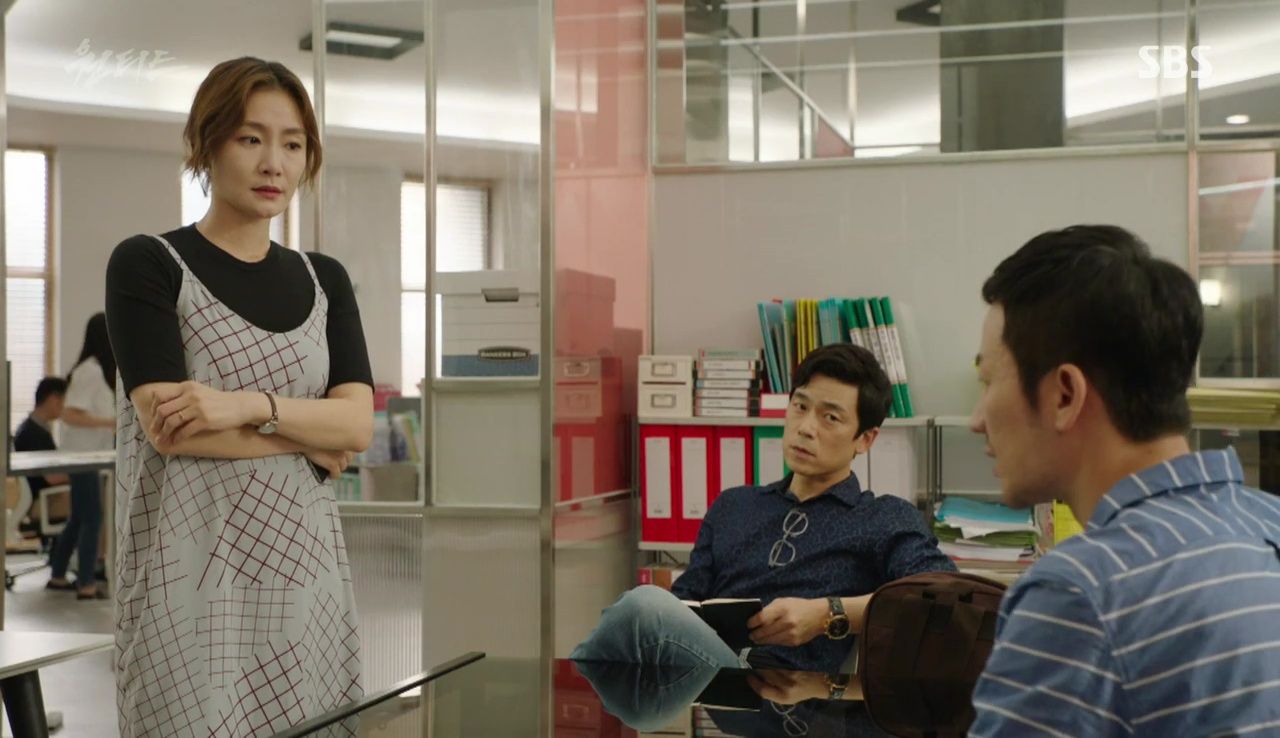 The broadcast team receives word from Seung-in that the two kids were accomplices to Bo-yeon's kidnapping and that the police are investigating the fan club. Dong-wook says there must be a way for them to help Bo-yeon, even if it means deceiving the kidnapper. Writer Yeon says that while Hyun-woo's kidnapper knows every detail about Hye-in and the people around her, Bo-yeon's kidnapper is simply a copycat. Dong-wook suggests fabricating a picture of Dr. Ha's corpse and sending it out. Writer Yeon agrees, but says it has to be done convincingly to keep Bo-yeon from further danger, with the cooperation of the police and Dr. Ha.
Seung-in and Young-gwan look into a fish that was in the kidnapper's apartment, and find the aquatic store that sold and delivered it. The store owner says the buyer is a regular and gives them his phone number. His name is MOON SUNG-HYUK.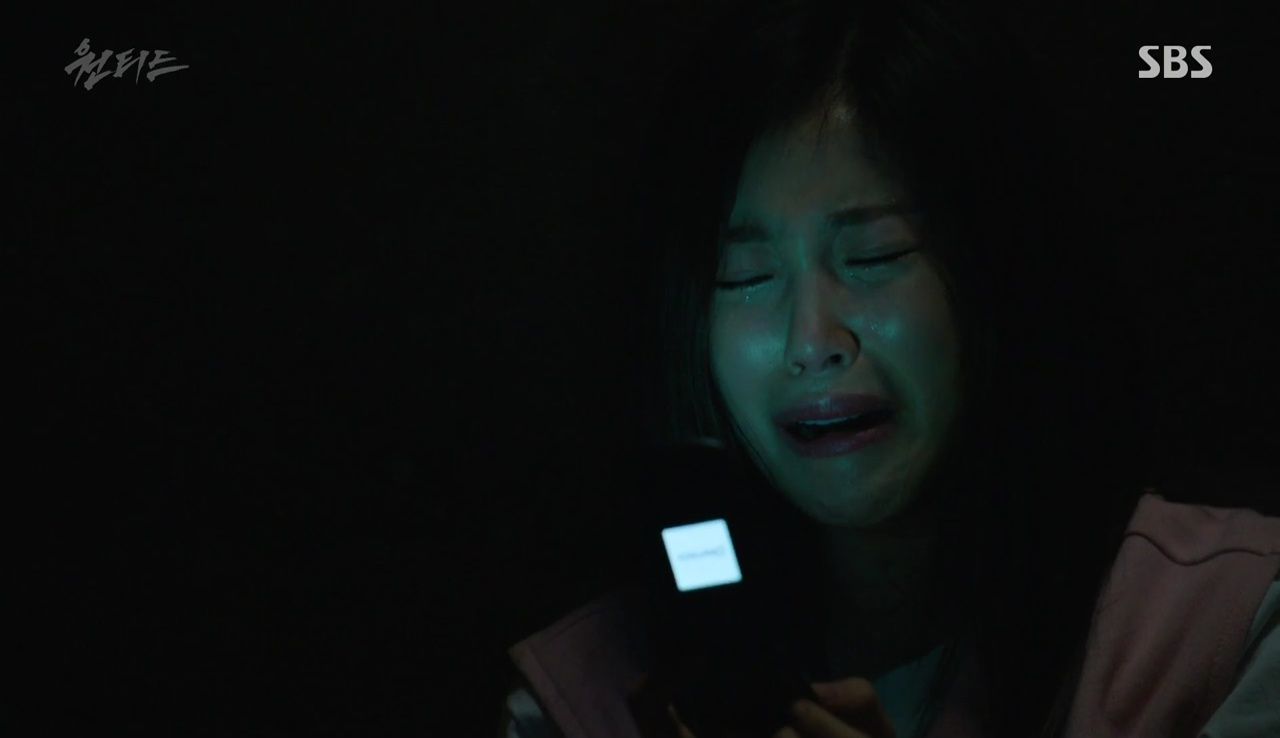 Bo-yeon has grown tired of screaming and now lies on the floor of her prison. Joon-gu is on the phone with her. She asks him weakly if her parents know where she is. She cries for her mom as he fights tears and tells her to hang on.
Na Soo-hyun watches the Wanted preview in surprise, as it says the seventh mission hasn't yet arrived, and that Dr. Ha will appear on tonight's show. He receives a mysterious phone call giving him instructions.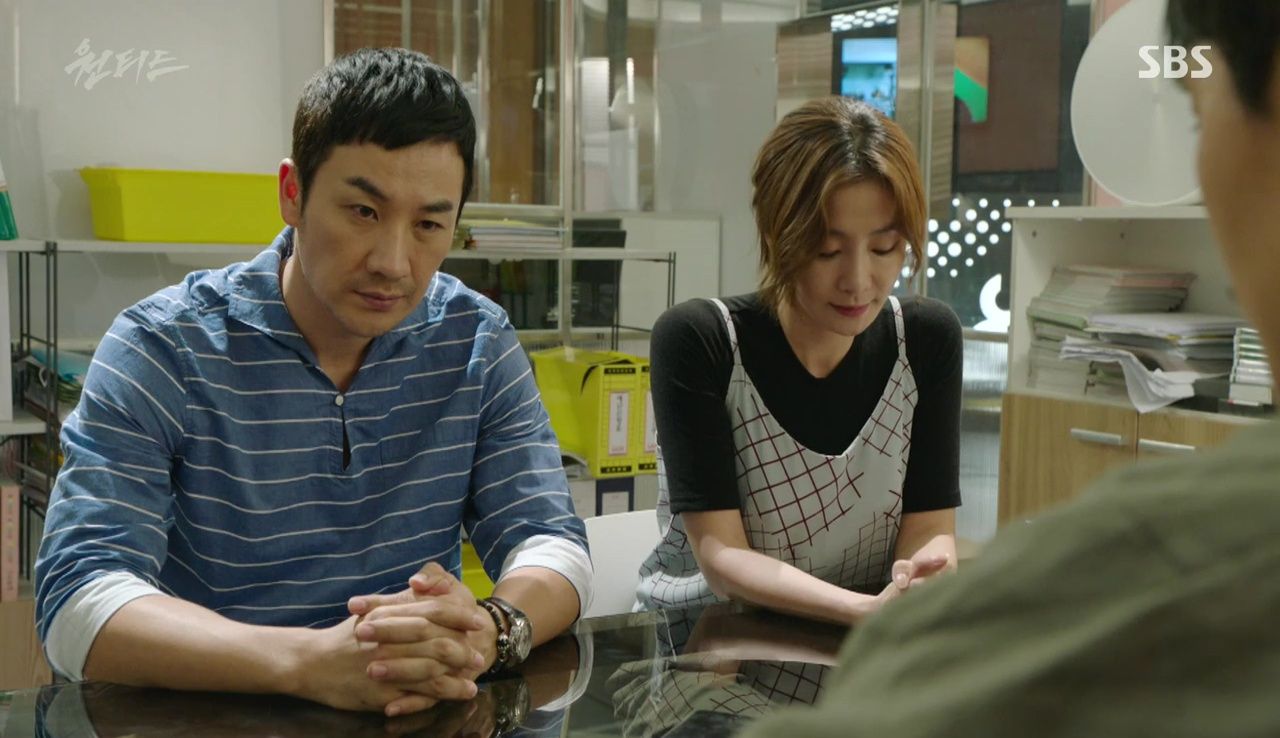 Dong-wook says the preview will play at every ad break; hopefully Bo-yeon's kidnapper will contact them upon seeing it. Writer Yeon says emotionally that they have to save Bo-yeon (even Dong-wook's eyes look a little moist). If they don't hear from the culprit within the hour, they can do a preview with Dr. Ha's "corpse."
Detective Park says they're still on the phone with Bo-yeon and that she has a hole to breathe through, so they should consider their actions carefully. He wonders, however, why Hyun-woo's kidnapper hasn't sent today's mission yet. He looks at Dong-wook insinuatingly and asks if maybe that person knows what's going on with Bo-yeon and doesn't want her to get hurt. Dong-wook agrees that might be the case.
The phone rings. Dong-wook picks it up to hear a man say, "If you try anything, Bo-yeon will die immediately. I'll contact you again once I see Ha Dong-min on air."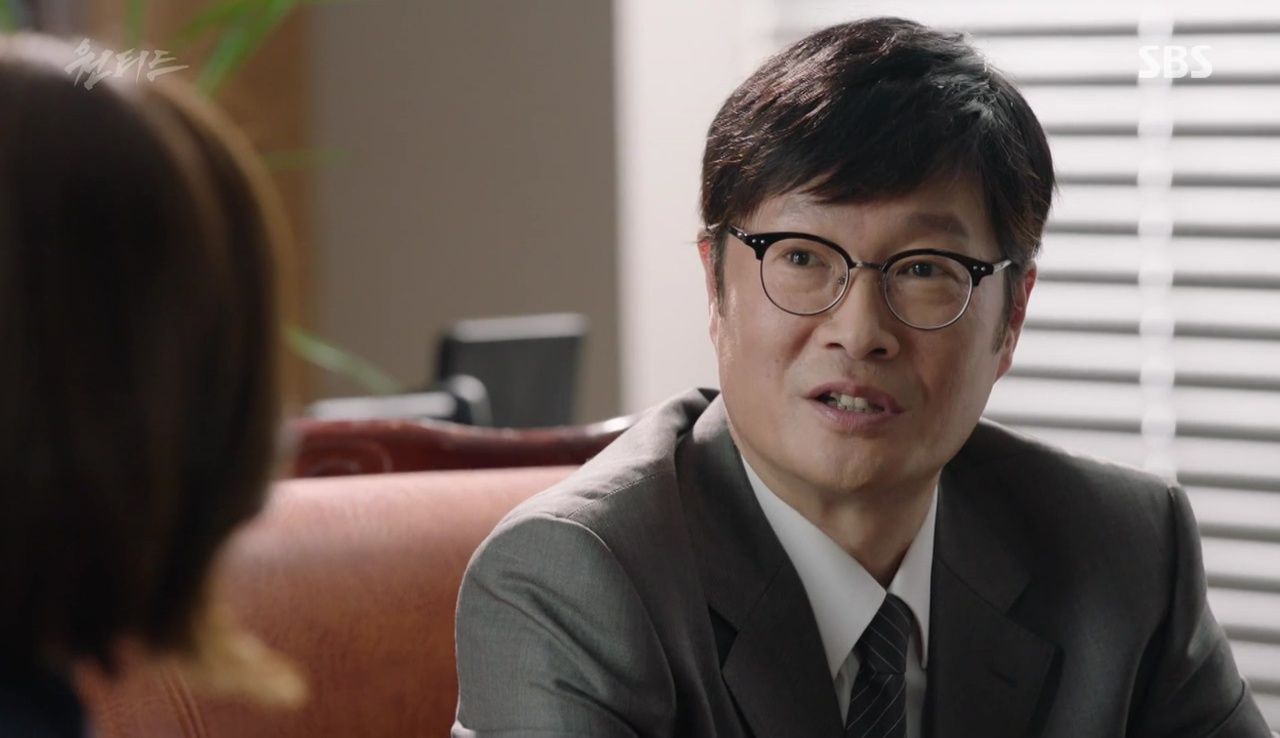 Hye-in goes to see a judge who knew her late husband, and who is set to rule on Dr. Ha's case. The judge asks why the preview lied about Dr. Ha coming on the show while he's still in jail, and Hye-in asks if he's reviewed the legality of Dr. Ha's arrest. She explains the situation and asks that Dr. Ha be released, but the judge protests that the broadcast team can't guarantee his safety. Hye-in responds that she knows he plans to retire soon and open a small practice—she knows of a vacant position as the head of SG Group's legal team that he might be perfect for.
Seung-in and Young-gwan catch up with Moon Sung-hyuk at work, who claims to have been home alone all morning and denies any knowledge of Bo-yeon. As he walks away, Seung-in notices dirt on the bottom of his shoes.
He tackles the man and grabs his phone, handing it off to Young-gwan as he tells him to look up the last destination on his GPS. The phone is locked, and the man refuses to tell them the code. When Seung-in questions him about the dirt on his shoes, he claims to have gone to park with friends a few days ago. Young-gwan punches him and asks for his passcode again. Moon Sung-hyuk finally tells him with a strange smile.
The police and the broadcast team head over to the location of the greenhouse. They dig carefully, and Seung-in lifts out an unconscious Bo-yeon. Her team is emotional at the rescue, and sag with relief when Seung-in revives her with CPR. Reporter Jang covertly takes pictures with his phone.
Hye-in comes into Bo-yeon's hospital room. She takes the sleeping girl's hand and kneels by her bedside, bowing her head and crying. As she leaves, she runs into Seung-in in the hallway. He looks at her with sympathy, but only asks as they walk, "How is she?" She walks a couple of steps behind him and replies that, thankfully, Bo-yeon seems to be okay.
"What kind of person is the culprit?" she asks. Just an ordinary person, he tells her, someone you can see anywhere. Someone who has no real problems but had to give up some things he wanted, he adds. Hye-in asks why that person might have done it. Seung-in replies that Moon Sung-hyuk probably saw the show and wanted to become someone special. They stop walking, and he turns to face her.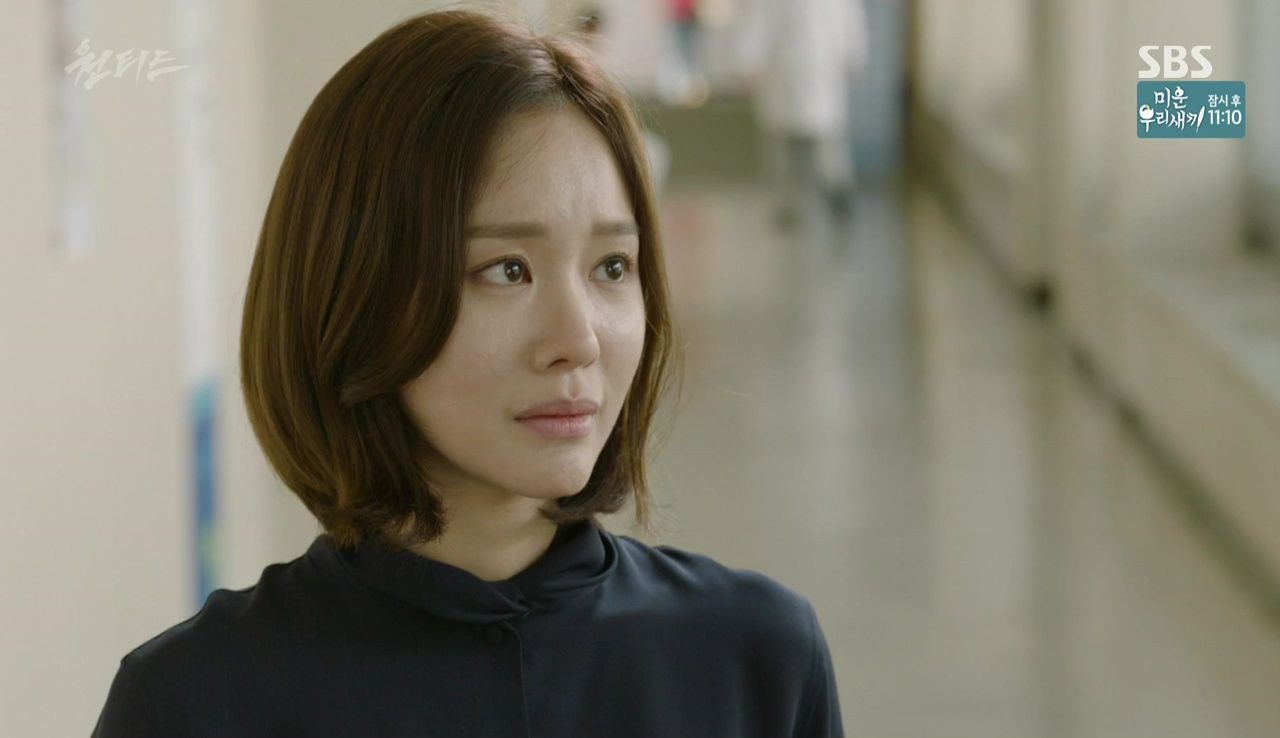 Seung-in: "We'll definitely find Hyun-woo. And we'll definitely catch the culprit. Before all ten episodes of this crazy show are over. Before anyone else gets hurt or damaged. I'll be one step ahead and will catch him."
At UCN, a dour Dong-wook sits in the dark editing room, going over footage. Writer Yeon and Joon-gu sit silently in the meeting room.
A man brings Dr. Ha a sumptuous meal in prison. He tells Dr. Ha that Hye-in met with a judge to try to get him released. We see the rest of that conversation, as the judge wished her the best, but refused her offer and said that he legally couldn't justify releasing Dr. Ha.
The seventh mission pops up on Hye-in's phone: Bring Lee Ji-eun on Wanted.
Mi-ok asks Lee Ji-eun to explain what happened seven years ago with her dad, whom she said was misunderstood. She says she has nothing to say. Mi-ok tells her about the copycat criminals and about what happened to Bo-yeon.
This isn't what Ji-eun must have wanted, Mi-ok suggests. If there's something she wants to explain, why not do so now? What would her dad think if he saw her like this? Lee Ji-eun asks if they killed Dr. Ha and if Bo-yeon is okay, and Mi-ok tells her both are safe. The girl says, "Tong-mi can't die. If [they] die now…"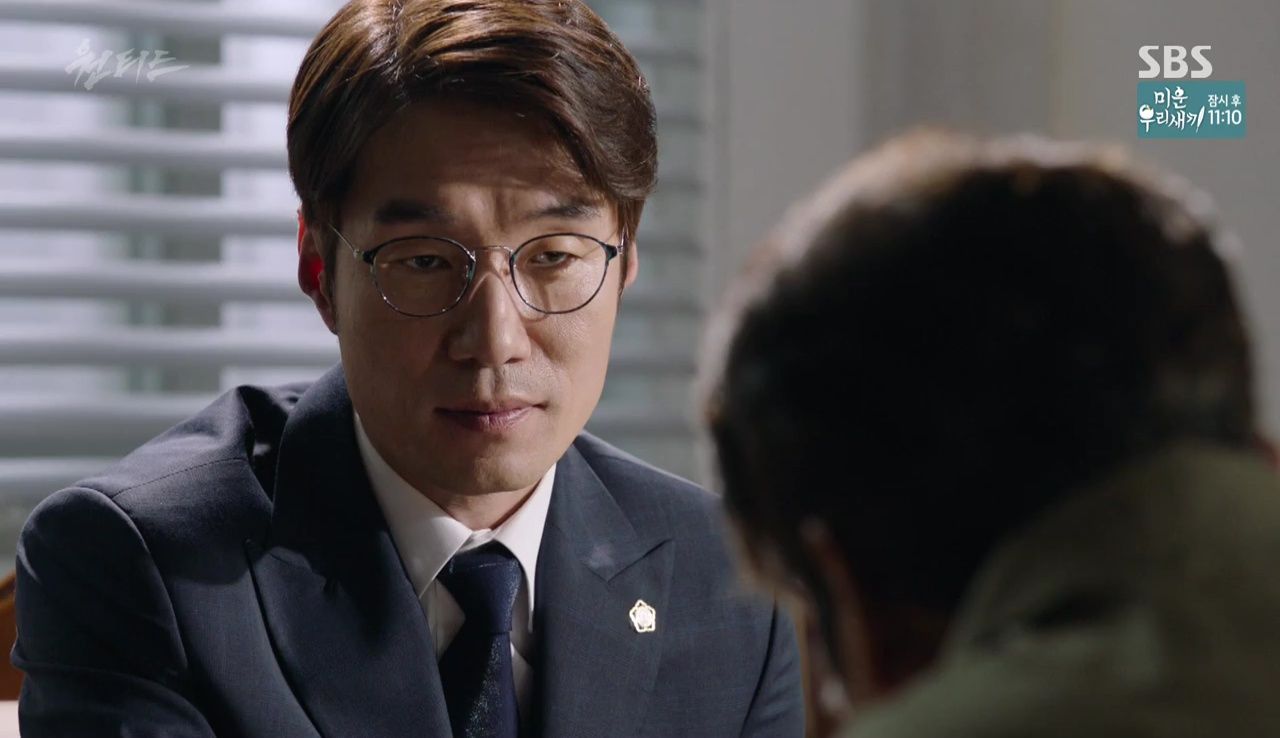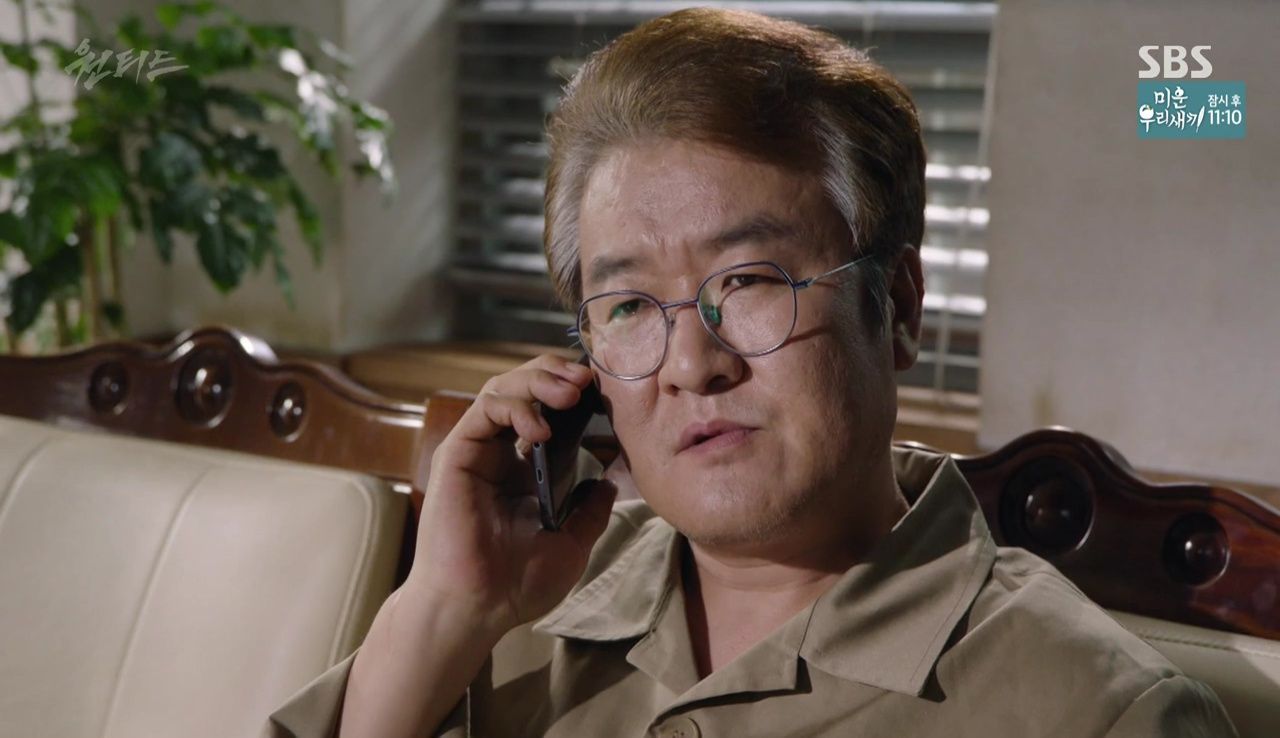 Na Soo-hyun walks purposefully down an alley. Dr. Ha calls someone and says he'd better stay safe in prison until the show ends, threatening to reveal some information he's been sitting on. He heard that Hye-in tried to get him released—wouldn't it be better to tell her and let her find the kidnapper more quickly?
Hye-in calls Seung-in to tell him the mission, and gets in her car to go meet Lee Ji-eun. As she passes the front of the building, a woman's body drops from the roof. Hye-in gets out of the car and looks at the body in horror.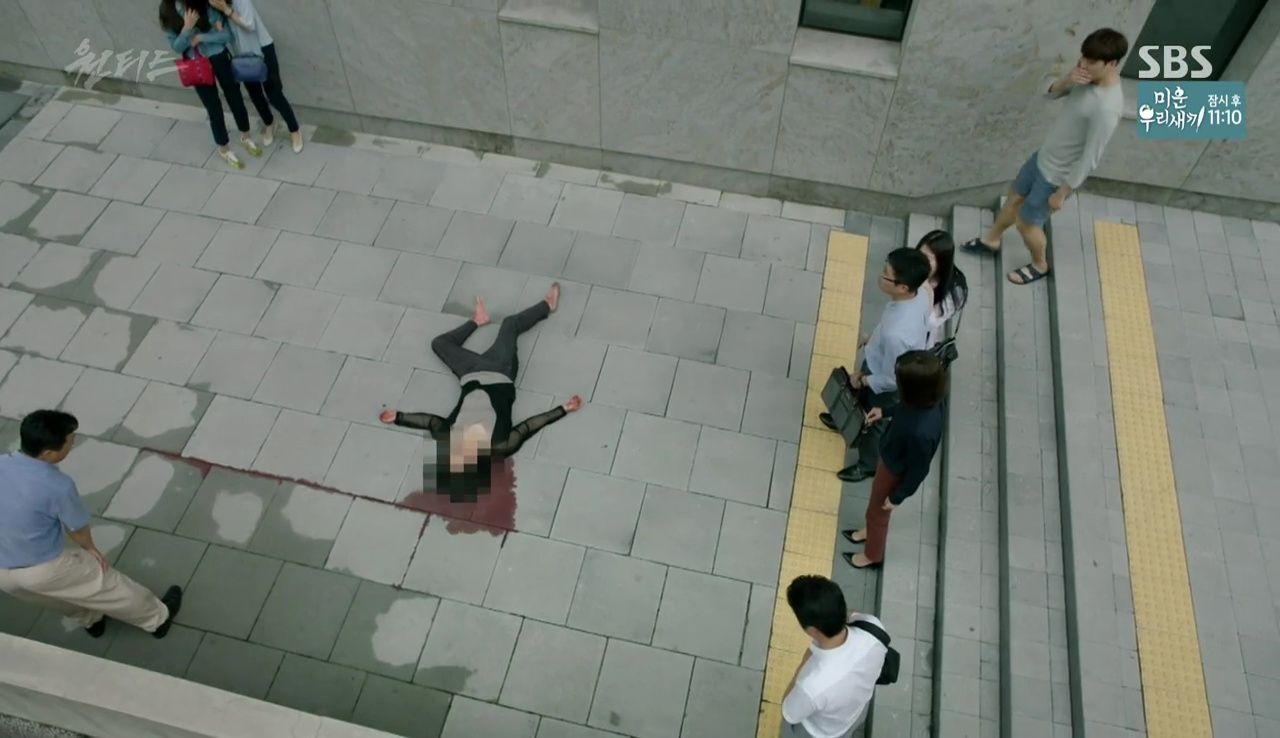 COMMENTS
There's been an undercurrent of unease throughout the entire drama about the nature of the Wanted broadcast, on the part of the television team, the police, and the public, and it's been growing stronger with each episode. Up until now, the majority of the characters have been on board with doing the show, recognizing they have no choice, even if they've had varying levels of commitment. Writer Yeon in particular has had issues with Dong-wook's ruthless attitude, but she's never suggested the show cannot go on.
Not until this episode has the broadcast team been so heavily shaken by the consequences of the show, not only for them, but for those around them. Bo-yeon's kidnapping was a double blow, firstly because she's their youngest and most inexperienced member, and because listening to her beg and plead to be saved must have been excruciating.
Secondly, though, is the painful reality that without the show inspiring this sick fan club and its copycat criminals, Bo-yeon would never have been kidnapped. Following the orders of Hyun-woo's kidnapper has resulted in harm to another innocent person, and this time it's one who had no connection with the original plot and the convoluted history of the case from seven years ago. Dong-wook has been so cool and unaffected all this time that it was almost shocking to see him getting emotional over Bo-yeon's plight. I wonder if he regrets any of his earlier decisions.
By the end of the hour, the team has had the brutal realization that this show may continue to inspire even more violence, setting off a wave of crime beyond even what the mastermind of Hyun-woo's kidnapping intended. In a way, it's a sick confirmation of the culprit's ideas about the darkness of human nature, and this is playing right into his hands. The children playing a game where they pretend to find murderers in bad enough, and the fact that the criminal has a fan club is sickening. But it's particularly disturbing to hear Seung-in describe Bo-yeon's kidnapper as a regular person who was just inspired by Wanted to become someone special. What greater condemnation of the show can there be than that?
Now we have a new victim, but whether it was suicide or murder remains to be seen. The death toll is getting higher, and you can almost see everyone getting wound tighter and tighter. We still have almost half the show to go, so I know there's more trauma to come. Still, a part of me hopes that Seung-in will be able to fulfill his earnest promise to Hye-in that he'll find Hyun-woo before anyone else gets hurt.

RELATED POSTS
Tags: Episode 9, featured, Ji Hyun-woo, Kim Ah-joong, Uhm Tae-woong, Wanted