The women of On the Way to the Airport and a new teaser
A lengthier teaser and a few more stills featuring actresses Kim Haneul (A Gentleman's Dignity), Jang Hee-jin (Mirror of the Witch), and Choi Yeo-jin (Riders: Catch Tomorrow) have been released for the upcoming KBS drama On the Way to the Airport. This project marks Kim Haneul's return to dramaland after four years, in which she'll be tackling the melodrama genre as the female lead in a delicate love story about adults entering their second adolescence.
Kim Haneul's character is Choi Su-ah, a twelve-year veteran flight attendant, mother of a daughter, and wife to air pilot Park Jin-seok, played by Shin Sung-rok (King's Face). She is a natural when it comes to dealing with male and female guests of all ages, but such ease at work belies her inability to properly express her own emotions.
Choi Yeo-jin plays Song Mi-jin, an experienced flight attendant like Choi Su-ah, with twelve years of work experience under her belt. She has a striking sense of responsibility and professionalism, and her cool confidence is apparent from the stills. Jang Hee-jin portrays Kim Hye-won, a chic and elegant art curator. She's married to university architecture lecturer Seo Do-woo played by Lee Sang-yoon (Twenty Again).
The new teaser gives us a glimpse of Choi Su-ah's assuredness as a flight attendant and her uncertainty as a mother, who sends her young daughter to an international school abroad. Her husband doesn't think she can handle parenting, but she finds comfort in Seo Do-woo's words; he sympathizes with her struggle of sending her daughter off and assures her that she made the right choice for her child, because his daughter also attends that school and likes it there.
Despite assuaging her guilt, it seems that he is experiencing emotional turmoil of his own as he breaks down sobbing after someone dies. However, the expectant glances as the two leads meet at the end of the teaser hint at a relationship in which both of them become each other's solace.
Directed by Kim Cheol-kyu (My Beautiful Bride) and written by Lee Sook-yeon (One Fine Spring Day), KBS's new Wednesday-Thursday drama On the Way to the Airport will premiere on September 21.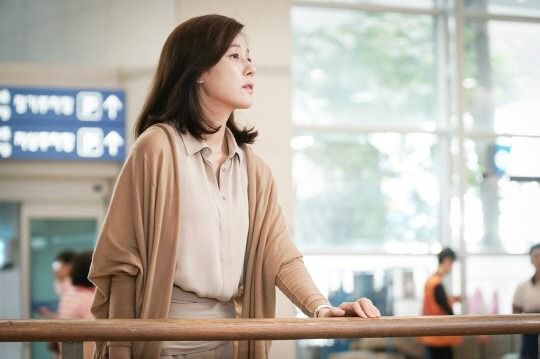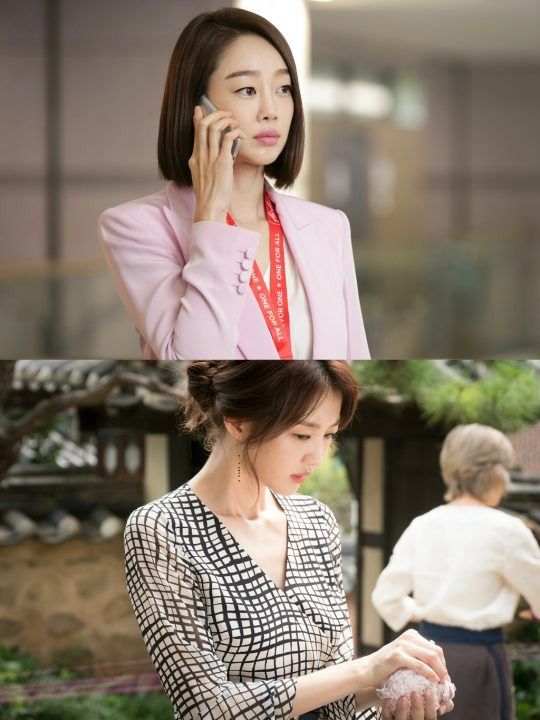 Via TV Daily , Sports Chosun , Ten Asia
RELATED POSTS
Tags: Choi Yeo-jin, Jang Hee-jin, Kim Haneul, Lee Sang-yoon, On the Way to the Airport, Shin Sung-rok