1% of Anything: Episode 1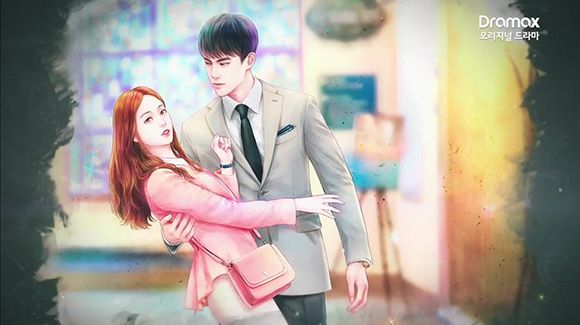 The remake of 2003's sleeper rom-com 1% of Anything premiered this week, and it's a funny, breezy watch. The female lead is spunky and lovable, and the male lead is rich and cranky. It's a classic romantic comedy offering an enemies-to-lovers plot along with a contract relationship and thus, some forced bonding. It may not be perfect, but it's an enjoyable first outing.

EPISODE 1 RECAP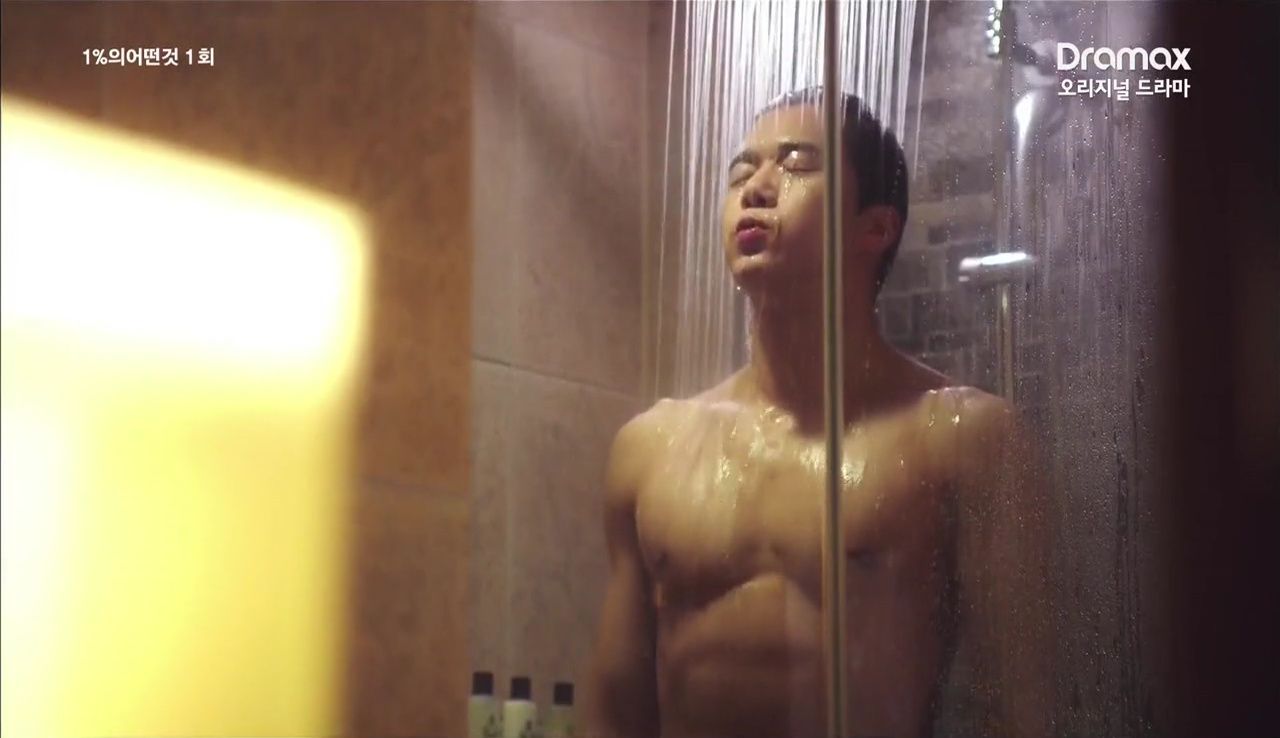 In an expansive hotel, the camera follows a white shirt as it gets cleaned and pressed. Juxtaposed against this is a man running on a treadmill, who then has a shower scene. He dresses in his freshly laundered shirt, and walks down the hotel hallways like he owns it… which he does, because this is our male protagonist LEE JAE-IN (Ha Suk-jin), the CEO of the hotel.
At the office, Jae-in mindlessly twirls a pen while scanning a document as his employees sit on pins and needles. They each glance at their boss until someone's phone breaks the tense silence. The guilty employee turns it off in haste, and Jae-in appears to pardon the disruption. He begins to speak when another cellphone rings, but before the employee can grab his phone, Jae-in intercepts it and tosses it to the floor. Without acknowledging what just happened, Jae-in asks if everyone is now ready for their meeting.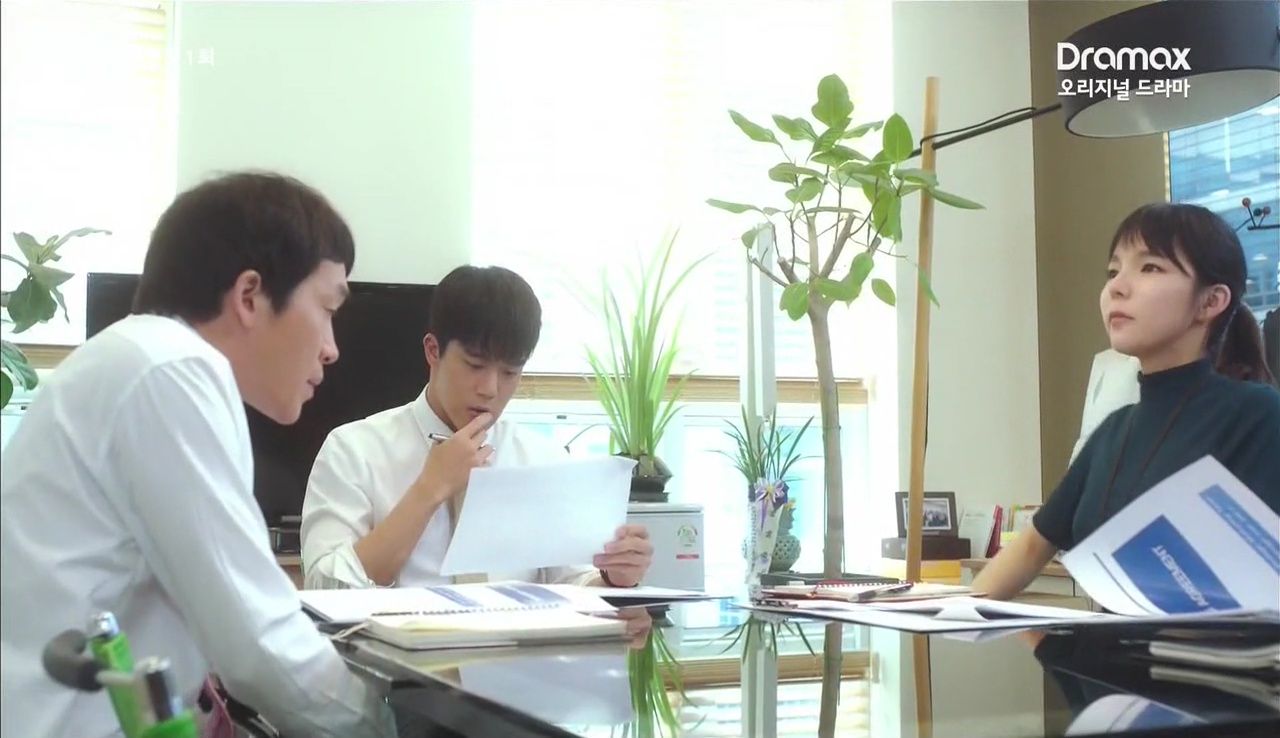 In an elementary school, a teacher claps her hands to get the students' attention, and reminds them of their outdoor lesson. This is our female protagonist KIM DA-HYUN (Jeon So-min).
Outside, she observes her students' handiwork and gives out compliments, but stops abruptly when she hears a crash from behind. Hesitantly, she peers into the woods, and orders her students to stay put before leaving to investigate the noise. Da-hyun walks into the forested part of the yard, and gasps at the sight of an elderly man sprawled out at the bottom of the hill. She hurries to the grandpa, but despite her yelling, he remains unconscious.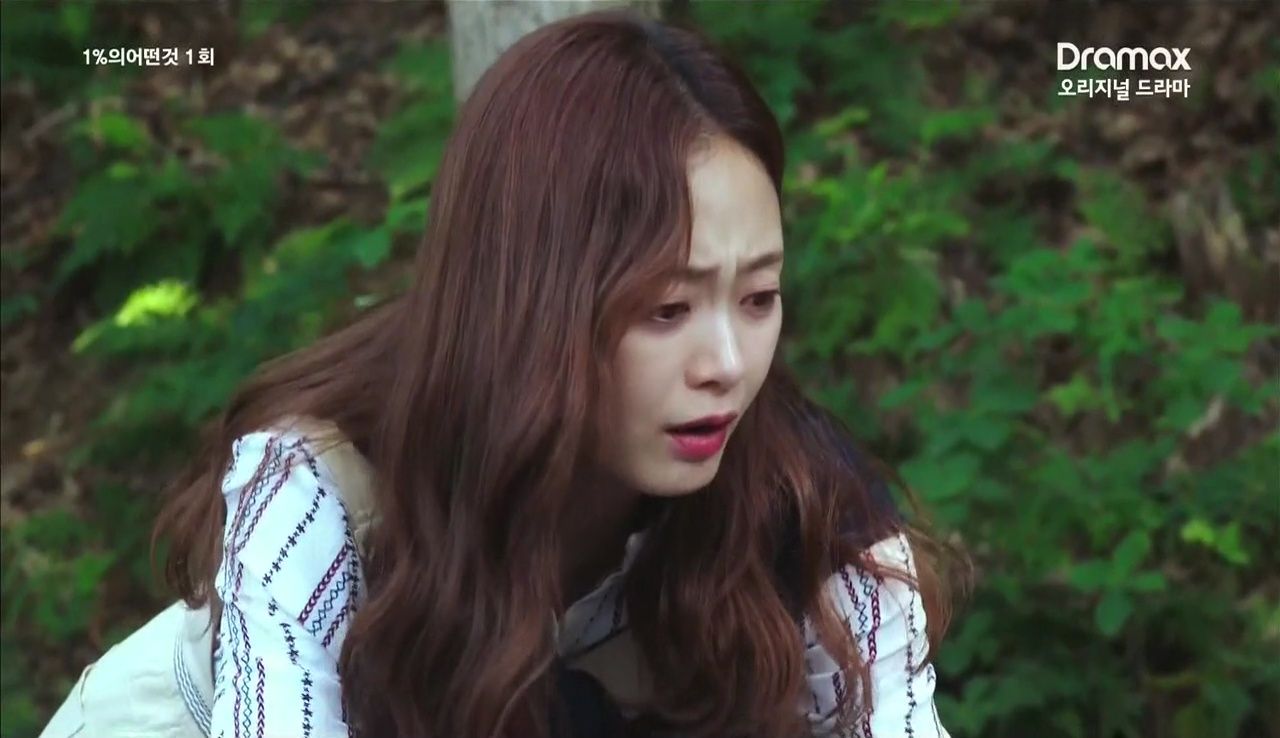 Back at the hotel, the sound of crashes reverberates in the office, and the hotel employees whisper amongst themselves, noting sardonically that phones and furniture have become sturdier. The crashes die down, and Jae-in heaves a sigh as he exits his office. Nonchalantly, he says that they have a meeting coming up, and the others quickly scramble to leave.
In front of the elevator, Jae-in talks aloud, wondering if he should consider the fact that they're attending a business meeting at another hotel as a challenge or as a failure on the part of his employees. One of them, Employee Kang (the one who had his cellphone tossed), attempts to appease Jae-in's anger, suggesting that they compromise this time. Jae-in ignores him, and declares that the next meeting must take place at their hotel.
Once they reach the lobby, Jae-in notices a lost tourist, and speaks to her in Mandarin. His employees gawk at his friendly demeanor and badmouth him behind his back. Jae-in turns around to look at them, and they plaster on innocent looks.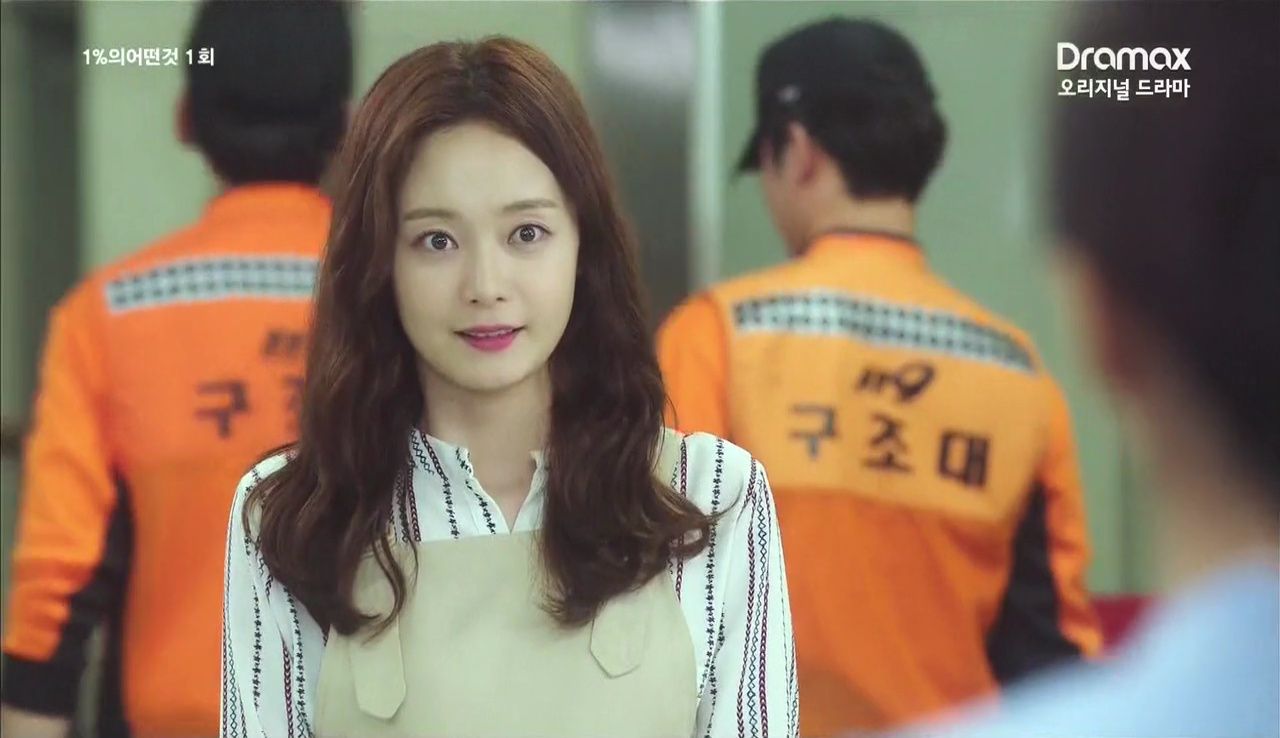 Da-hyun arrives at the hospital with the grandpa, and is about to leave, until she overhears a conversation between hospital personnel. They comment about the lack of a guardian for the grandpa who they assume is homeless, which means he won't get treated. Thus, Da-hyun twirls back around and tells a nurse that she's the grandpa's guardian.
Jae-in's meeting ends, and as he shakes hands with his business partner, Jae-in asks him in English if he'll have a meal at his hotel. The business partner cites a busy schedule, but at Jae-in's mention of a new Belgium chef specializing in Mexican food, he decides to rearrange his schedule.
In the car, Employee Kang indirectly asks how Jae-in convinced the business partner to visit their hotel so easily, and Jae-in explains that the business partner is Belgian and loves Mexican food. Hence, the random-but-not-so-random remark about the hotel's new chef.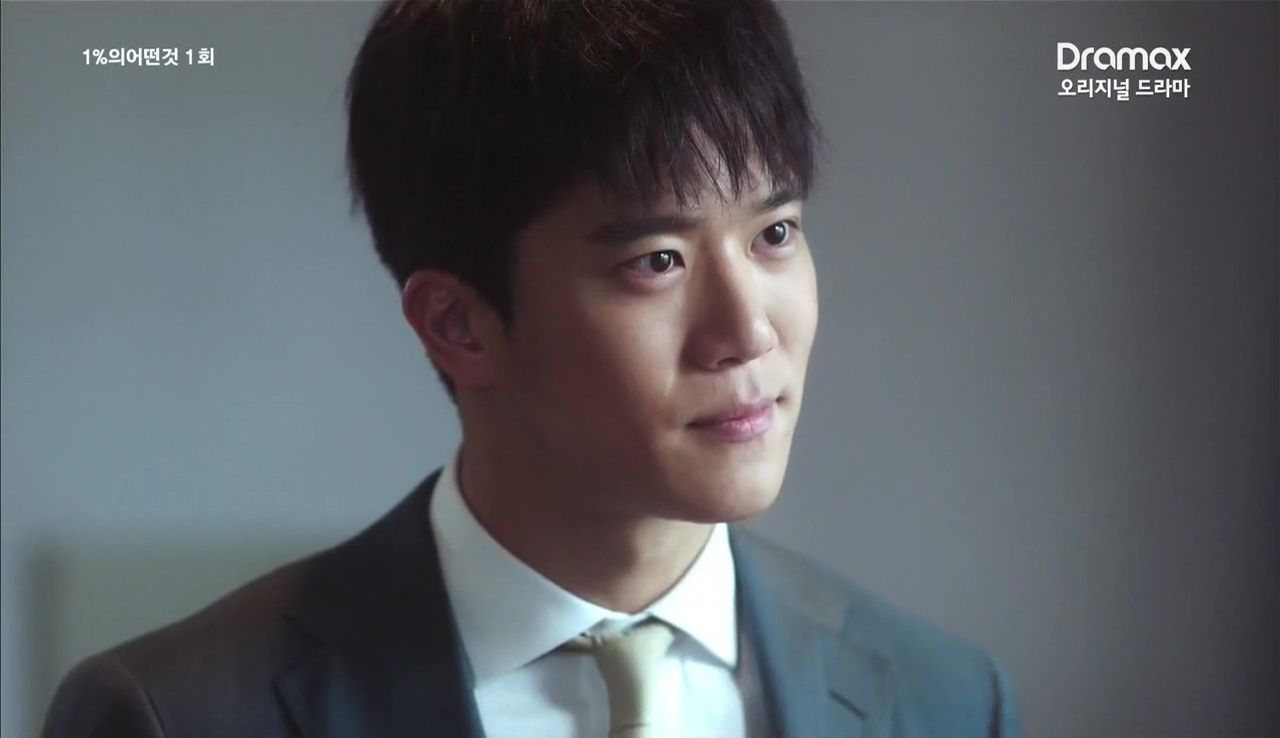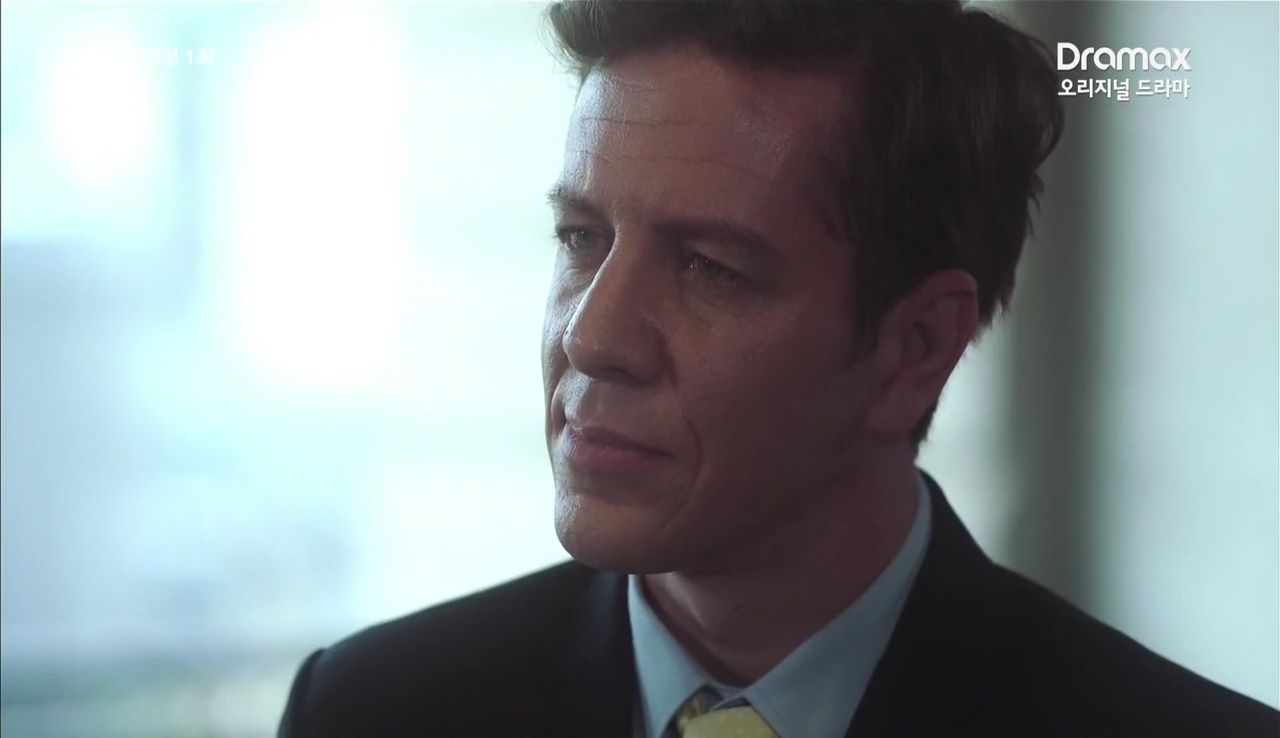 Da-hyun makes posters at home, and talks with her mom over the phone about an upcoming blind date with another Oriental medicine doctor—this time, it's a good-looking one. The date is at Jae-in's hotel, and Da-hyun nods approvingly since they have delicious steak there.
After hanging up, she checks on a singer's fansite (the same celebrity she's making posters for), and chats with other members about the singer's new music video. Side note: Da-hyun's ID name is "If [you're] younger, then [you're] 'Oppa-nim'" (a fangirl after my own heart).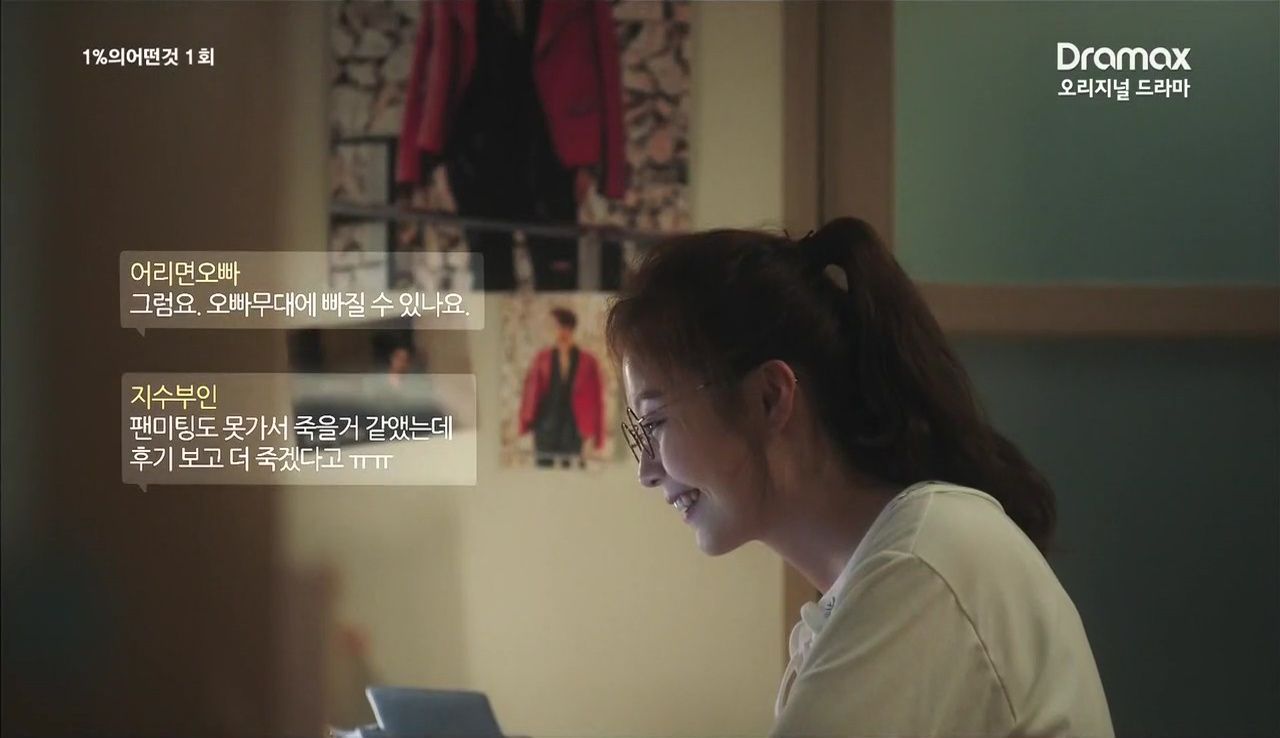 Of course, while chatting, someone writes a typo, and Da-hyun has to repress her inner teacher who wants to correct the spelling mistake. She grabs an apple from her purse, which spurs a flashback.
At the hospital, Da-hyun told Grandpa to stay, but he argued that he was fine. He thanked her for taking care of him, and offered compensation for the hospital fees. Da-hyun refused, so instead, Grandpa offered her an apple he intended to give his wife.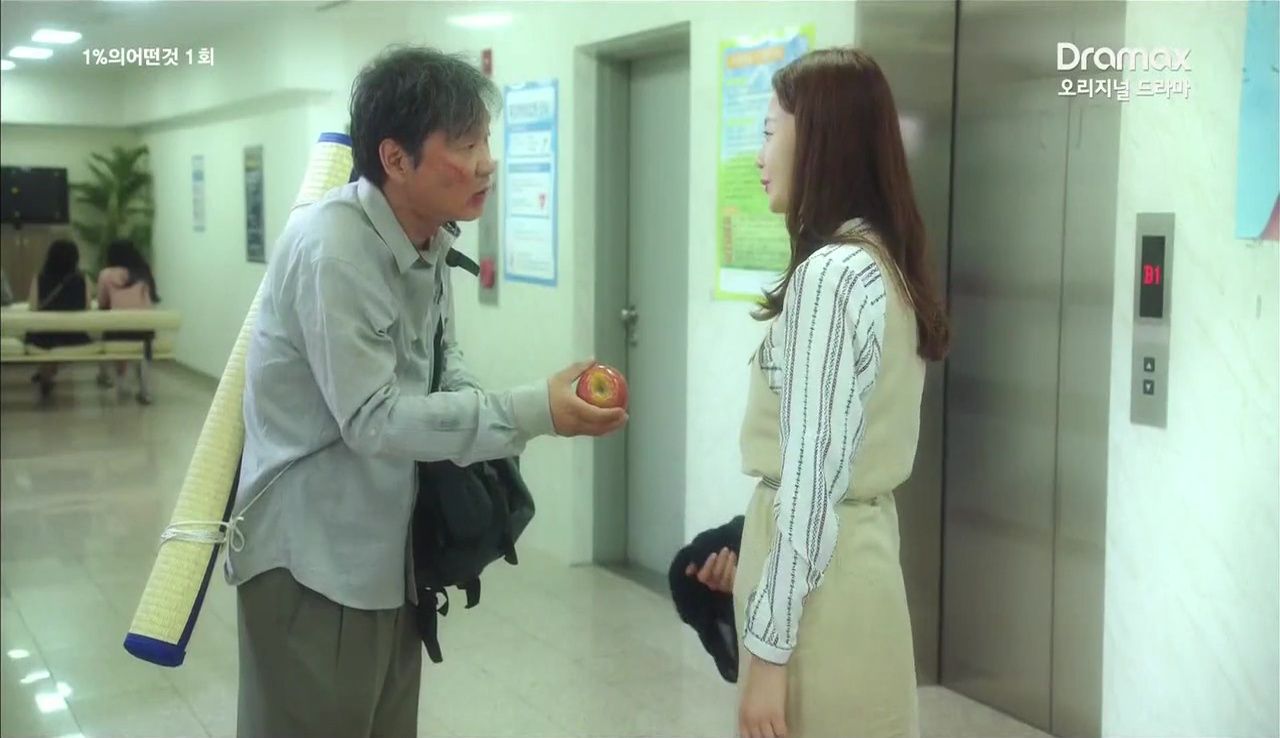 It's the day of Da-hyun's blind date, and she checks a post-it listing all the things she needs to bring (keys, phone, wallet). Before she leaves, she scans her room one last time and triumphantly declares, "Perfect." The camera pans down to reveal her cell phone on her bed, and a chicken clucks in the background ("chicken head" in Korean means someone who's forgetful). Luckily, Da-hyun remembers her phone before she gets too far, but in the end, she misses her bus.
Jae-in is also having a bad day as he yells at his employees for a mistake they made. Employee Kang suggests calling the company president for help, but Jae-in reminds him that his current boss is none other than himself. Just then, the red telephone rings, and an employee tells Jae-in that it's SH Group's lawyer.
He can't believe a mere lawyer would dare to call him, but Employee Kang pleads with him to talk to the lawyer. Jae-in answers the phone gruffly, and agrees to meet in person. He tells his employees to get everything prepared while he's absent, and as soon as Jae-in exits, the insults tumble out. However, he walks back in to grab his jacket, and his employees jump up from their chairs.
Da-hyun arrives at the hotel for her date, but bumps into Jae-in while rummaging through her purse. He catches her from falling, and in friendly hotelier mode, he asks if she's all right. Da-hyun says that it was her fault for not looking, and gets a call from her mom. It's a short, one-sided conversation, but it's enough for Jae-in to understand why she's here.
He kindly tells her that the coffee shop is down the hallway, but Da-hyun admits that she's actually looking for the bathroom. He gives her detailed directions, and as Da-hyun walks away, Jae-in thinks aloud that she's here for a blind date. As for Da-hyun, she just assumes the hotel must train their employees really well.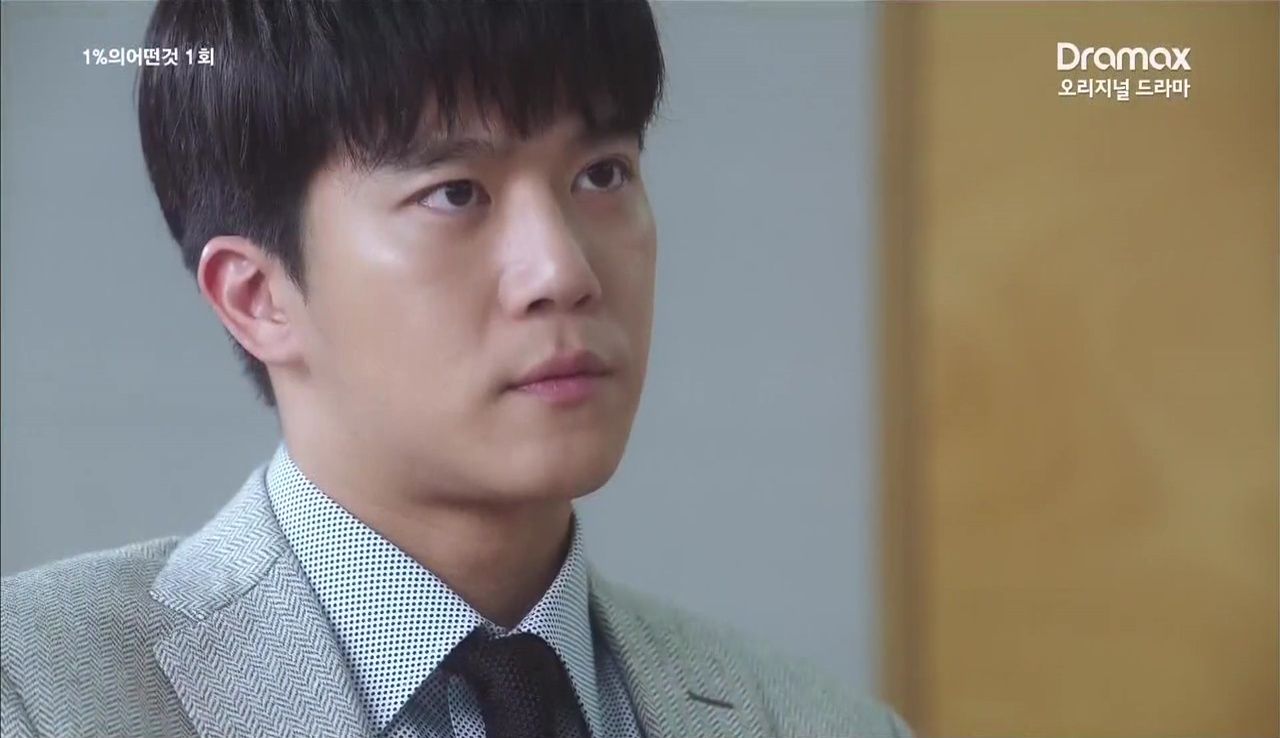 Jae-in meets with SH Group's lawyer, and the two turn out to be close friends. Jae-in asks why he called, and Lawyer Park explains that the president changed his will. After scanning the new will, Jae-in gets up to leave, but Lawyer Park stops him, saying that this isn't a joke. Jae-in tells him that he's not joking either, because he doesn't care what his grandpa does with his money.
Lawyer Park gets Jae-in to sit back down, but Jae-in won't budge when it comes to his grandpa's ridiculous condition to marry a woman Grandpa chooses. Lawyer Park asks if Jae-in isn't even curious about who the woman is, but Jae-in dismisses it, since he already knows. He starts to rattle off past events, but Lawyer Park interrupts him to say that it isn't "Han Joo-hee" this time.
Jae-in pauses for a second (clearly caught off guard), but continues his argument that he doesn't care. If his grandpa could build a company from nothing, then he can too. Lawyer Park disagrees with Jae-in's decision to ignore his grandpa's demand, and tells him that this time seems different.
Late at night, Jae-in looks over the will which lists the donee as Da-hyun. In voiceover, Lawyer Park tells Jae-in that his grandpa doesn't care who marries Da-hyun and inherits his money. It could even be "Tae-ha," and though we don't know who that is yet, Lawyer Park informs us that Tae-ha's eying the company. This seems to bother Jae-in, and he solemnly declares his intentions to face his grandpa's challenge.
Walking across a lobby with a crowd of suited businessmen is the grandpa who Da-hyun helped, clearly neither homeless nor poor (and obviously Jae-in's grandpa, which explains the will).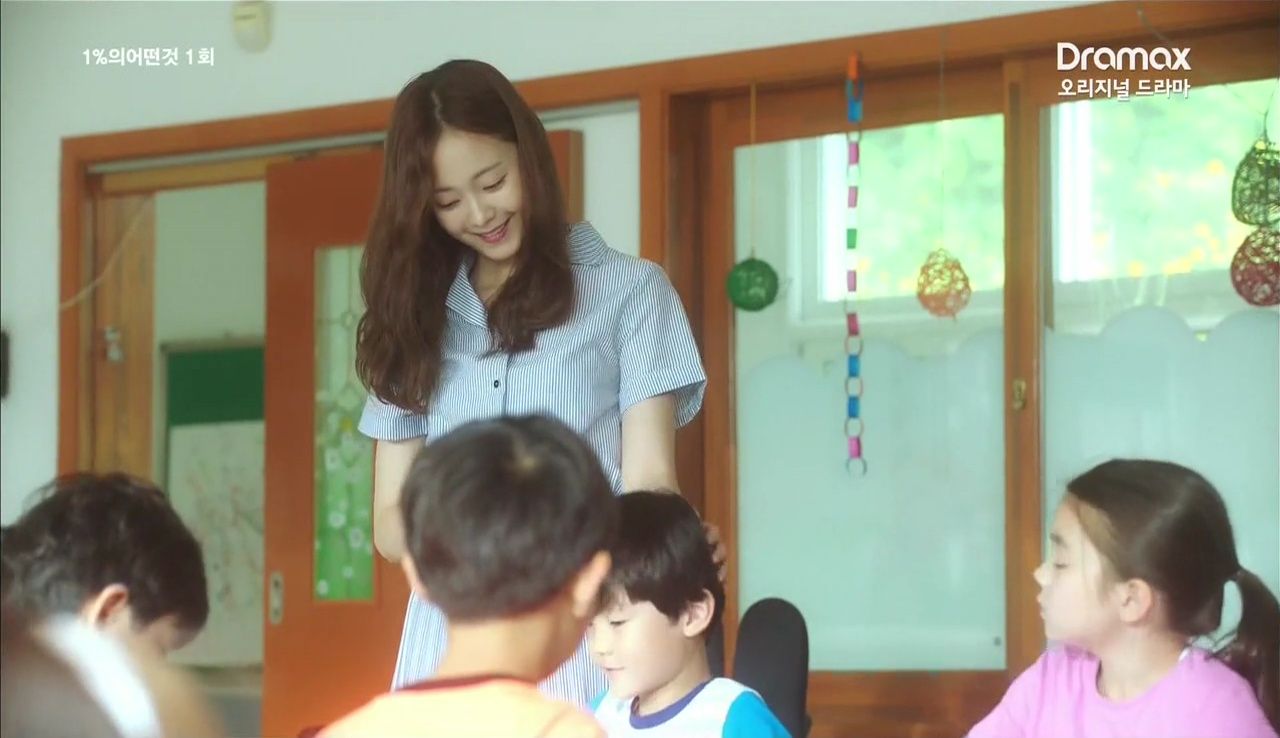 At school, Da-hyun happily stamps her students' work, unaware of the trouble blowing her way. Meanwhile, Jae-in and Lawyer Park drive to meet Da-hyun while Jae-in complains that she's a nine-tailed fox who tricked his grandpa.
They arrive at the school and completely miss Da-hyun, who's playing outside with her class. A short while later, her name is broadcasted through the intercom, asking her to come to the staff room.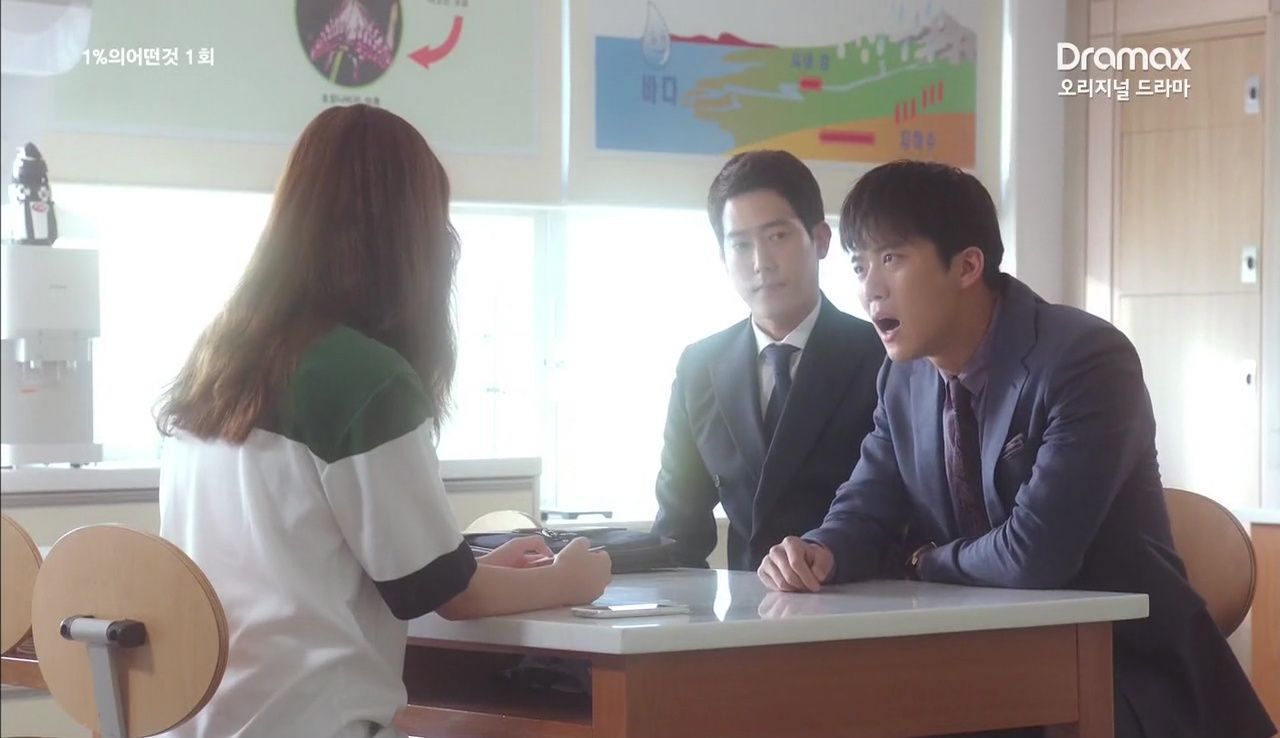 Once Da-hyun arrives, Lawyer Park and Jae-in hand her their business cards, and Lawyer Park asks if she knows a Lee Kyu-chul. Da-hyun tells them that they must have the wrong teacher since none of her students go by that name, and Jae-in scoffs in response.
Lawyer Park clarifies that Lee Kyu-chul is the president of SH Group, but that doesn't explain anything to Da-hyun, who's still confused as to why they're here to see her. Jae-in interjects, and asks Da-hyun about how she seduced his grandpa.
Da-hyun is no pushover, however, and retaliates with her own comebacks: "I may not know what I have done, but I know this one thing. The reason you travel with a lawyer. Because of that foul mouth, trouble must naturally occur for you." Burn.
Da-hyun says that it would be better for the lawyer to speak, and when Lawyer Park apologizes, Da-hyun throws more indirect insults at Jae-in about his rude manners. Jae-in merely harrumphs at her barbs.
Elsewhere, Employee Kang meets with Grandpa, and asks why Grandpa can't retire quietly. Grandpa says that he hasn't done anything, and was simply hoping that if Jae-in met a girl, his personality might get better. Employee Kang moans in disapproval, but Grandpa calmly sips his tea with a smile.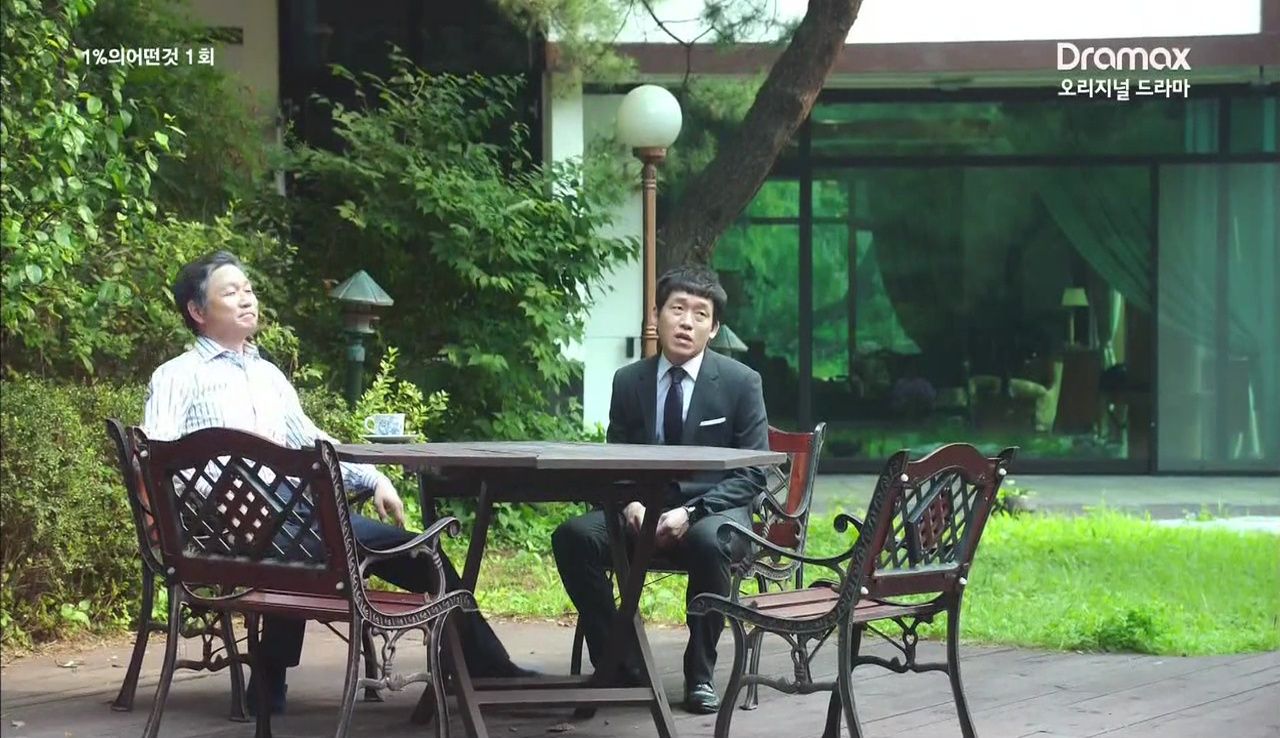 Back at school, Lawyer Park says that Grandpa gave his inheritance to Da-hyun and she gasps, asking if he died. Jae-in barks at her, saying he's still very much alive.
Da-hyun believes there must be a mistake, and tells them that they found the wrong person. Jae-in brightens up at this, but when Da-hyun looks over the will and admits that the information is about her, his mood deflates again. He accuses Da-hyun of seducing Grandpa and getting to live a cushy life because of it. Now it's Da-hyun's turn to scoff, and she asks for a favor from Jae-in: "Can you please shut your mouth?"
He gives her some serious side eye, but suddenly Da-hyun gets up and slams her hands on the table. She calls them scammers, and threatens to call the police. Jae-in quickly snatches her phone, and Lawyer Park scrambles to show her his identification card, proving he's a real lawyer.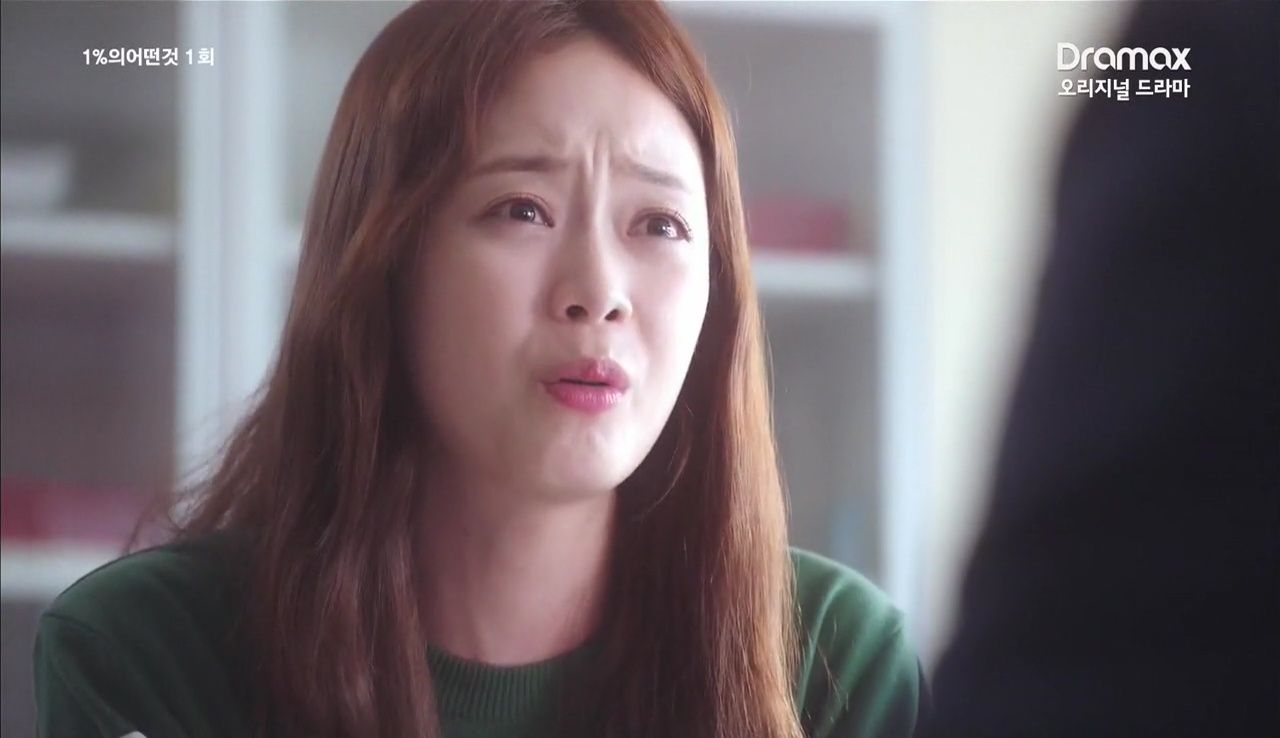 Da-hyun still doesn't understand how the president of SH Group got her information, and Jae-in chimes in that he's curious too. As a precaution, he tells her not to get any funny ideas because she's not his type, but Da-hyun replies that he's not her type either. She then asks, "People around you don't like you, do they?" Lawyer Park unconsciously nods his head in agreement, and Jae-in shoots him a glare.
Back with Grandpa and Employee Kang, the latter asks how Grandpa knows Da-hyun. Grandpa just tells him that he owes her a debt, so Employee Kang assumes her family must be rich. Nope. Then are they politicians? Wrong again. Employee Kang worries for Da-hyun, since he knows Jae-in's personality, but Grandpa chuckles because he thinks Jae-in is the one being turned into dust right now.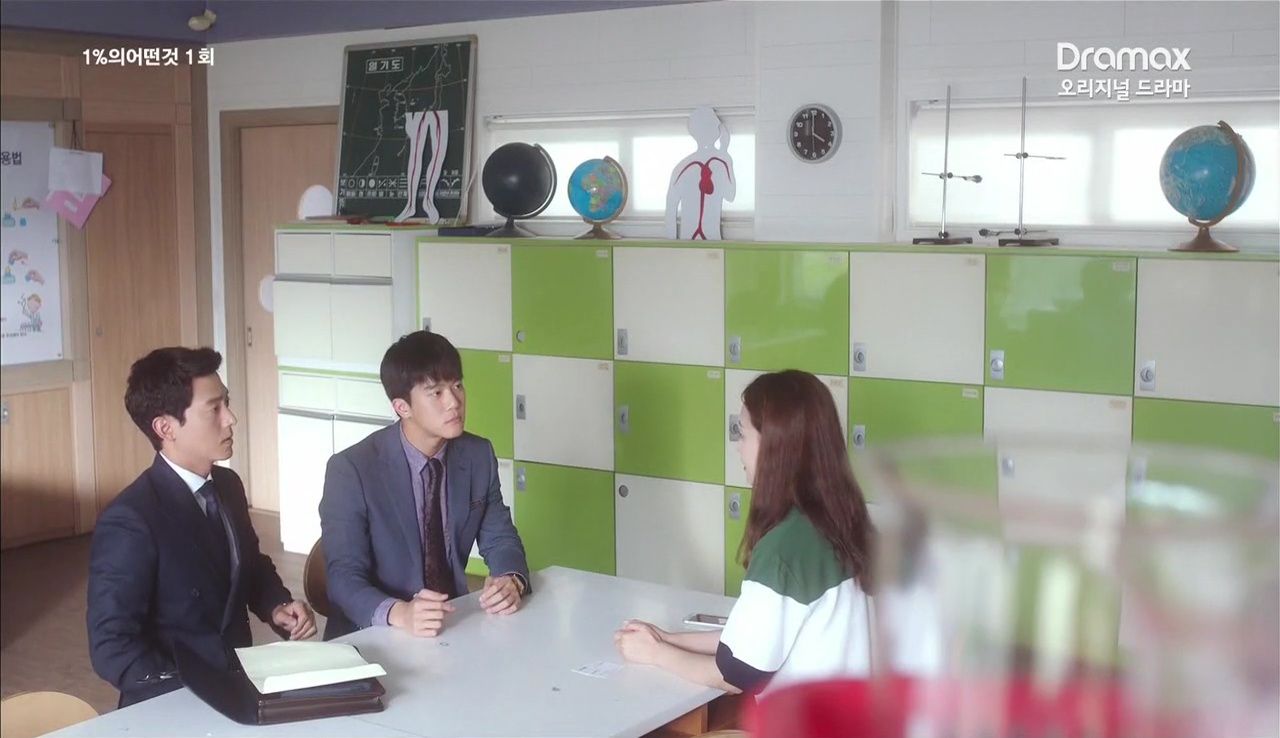 Returning to the school, Da-hyun tries to explain for the umpteenth time that she doesn't know the president of SH Group. Jae-in says that it's too late to retract her previous statement, so Da-hyun explains that she knows him because he's famous. She knows the president of SH Group just like she knows the president of the United States.
Lawyer Park attempts to fix the situation and gets everyone to sit down. He repeats himself again that this isn't an accident, and if certain conditions are met, Da-hyun could be the owner of these files. She groans, and asks about these "conditions" he keeps talking about.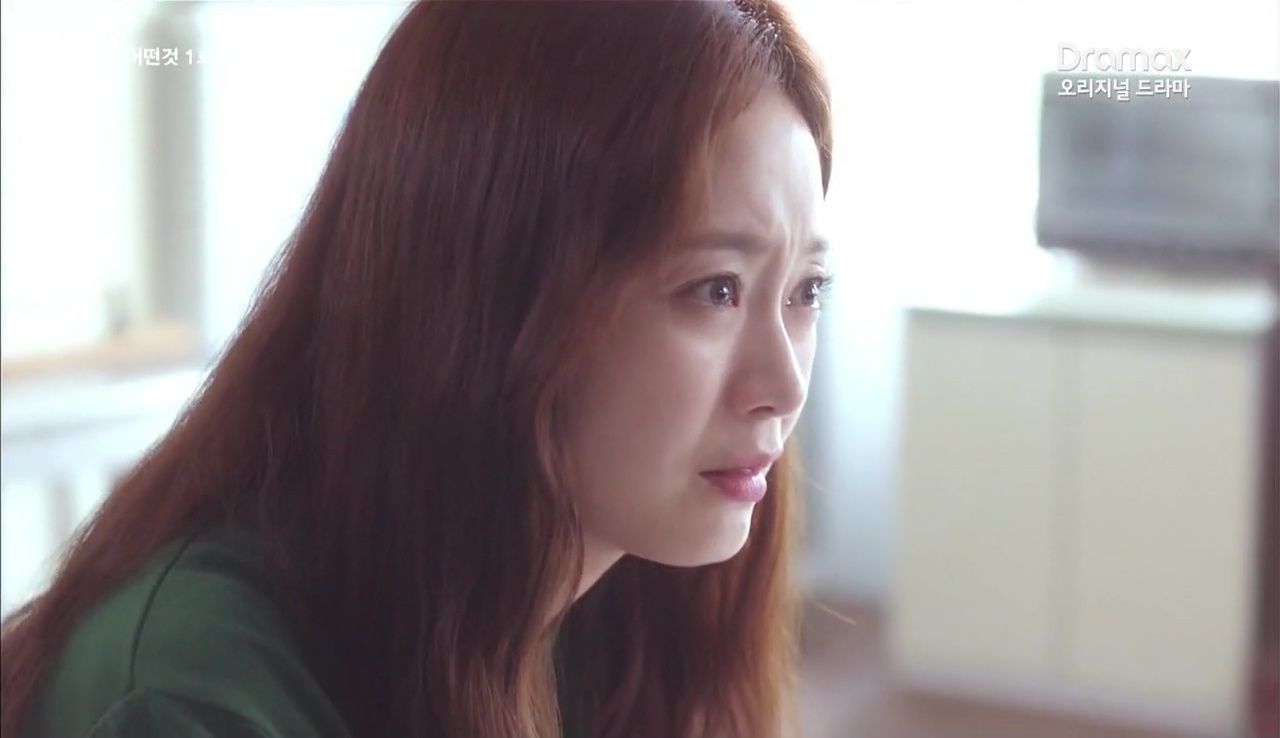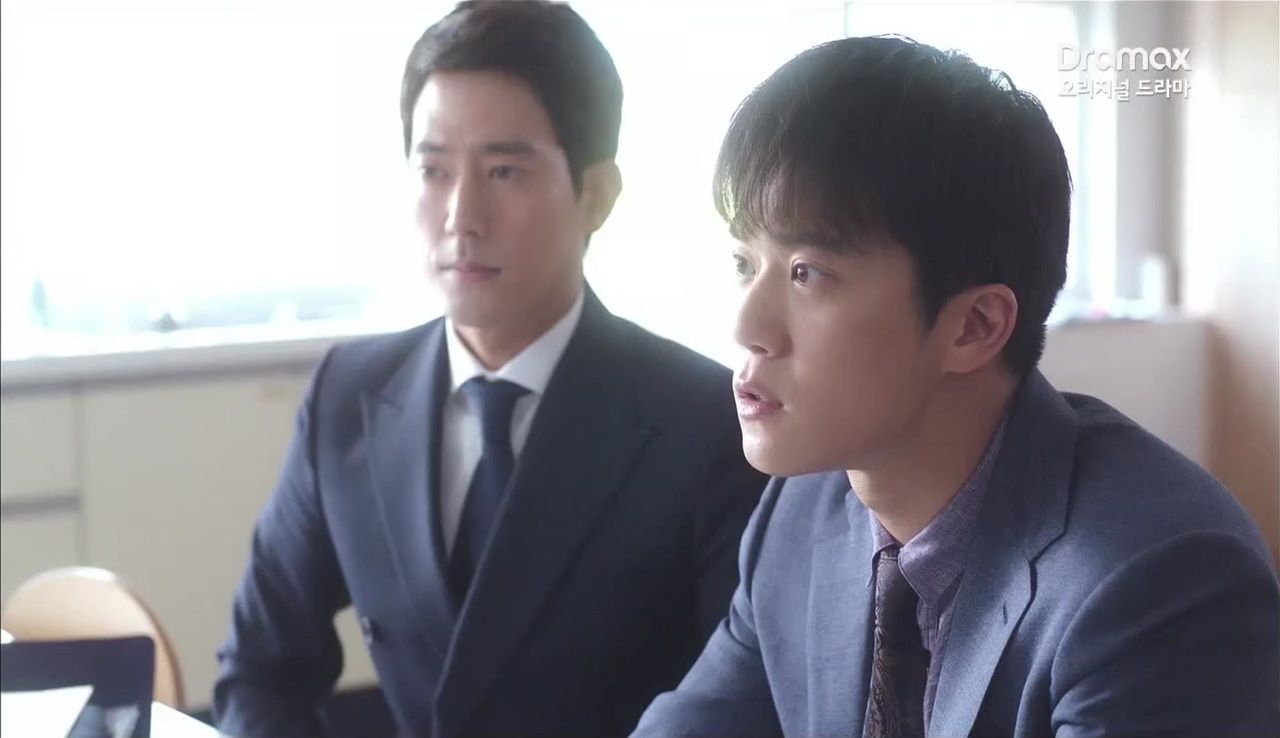 Lawyer Park stammers for a while, keenly aware that he's about to walk into a minefield. He finally blurts out that the condition is to marry the man Grandpa chooses, and starts to talk a mile a minute, hoping that Da-hyun might let it slide. Of course, Da-hyun stops him, and asks who exactly she's supposed to marry.
He turns his head towards Jae-in, and explains that the arranged husband is "Lee Jae-in." Da-hyun asks if "Lee Jae-in" is the man sitting across from her, and fails to hide her horror at the news. Jae-in reciprocates her feelings, and asks what they'll do from here.
Lawyer Park chimes in that if they do marry… but as soon as the M-word leaves his mouth, both Da-hyun and Jae-in yell at him. Da-hyun sighs in relief, because at least they can agree on this: They won't get married. This only causes Jae-in to shout at her to come up with a better plan, and Da-hyun honestly asks him if he has a problem communicating.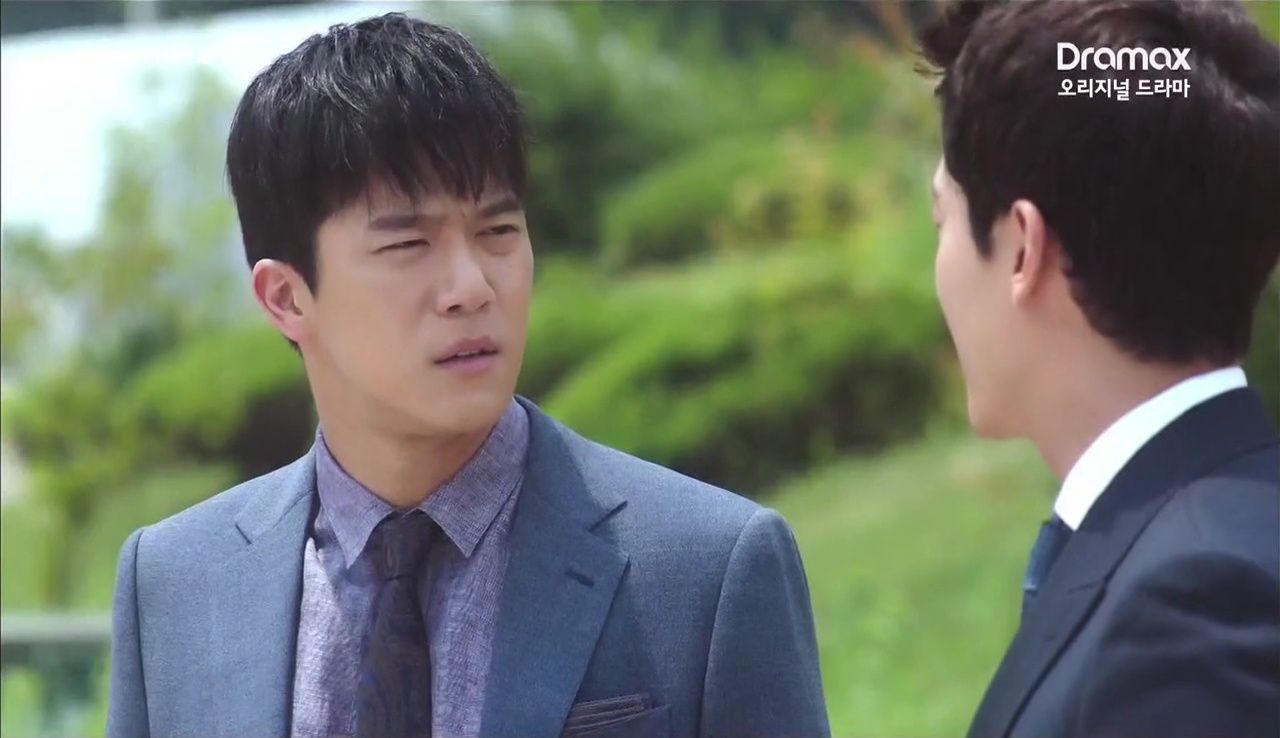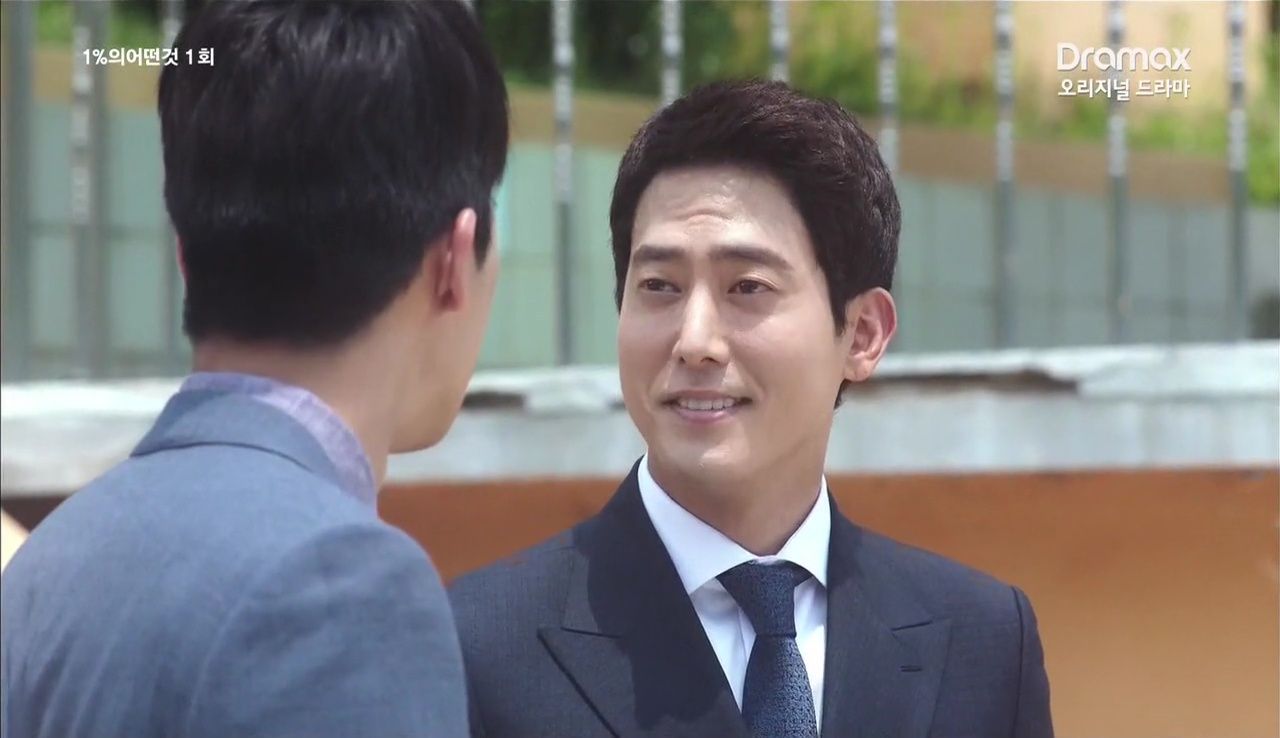 As they walk to their car, Lawyer Park says that it seems that Da-hyun is telling the truth. Jae-in thinks he's crazy and tells him that this is why he's a lawyer and not a judge. Meanwhile, Da-hyun is still in school and moping on the couch in the staff's room. However, she notices a newspaper with an article about her favorite singer, and her mood instantly lifts.
Unfortunately, there isn't an equivalent solution for Jae-in, as he orders Lawyer Park to look into Da-hyun. He complains that he's busy, but Jae-in tells him that he has a responsibility as the lawyer of SH Group to help him.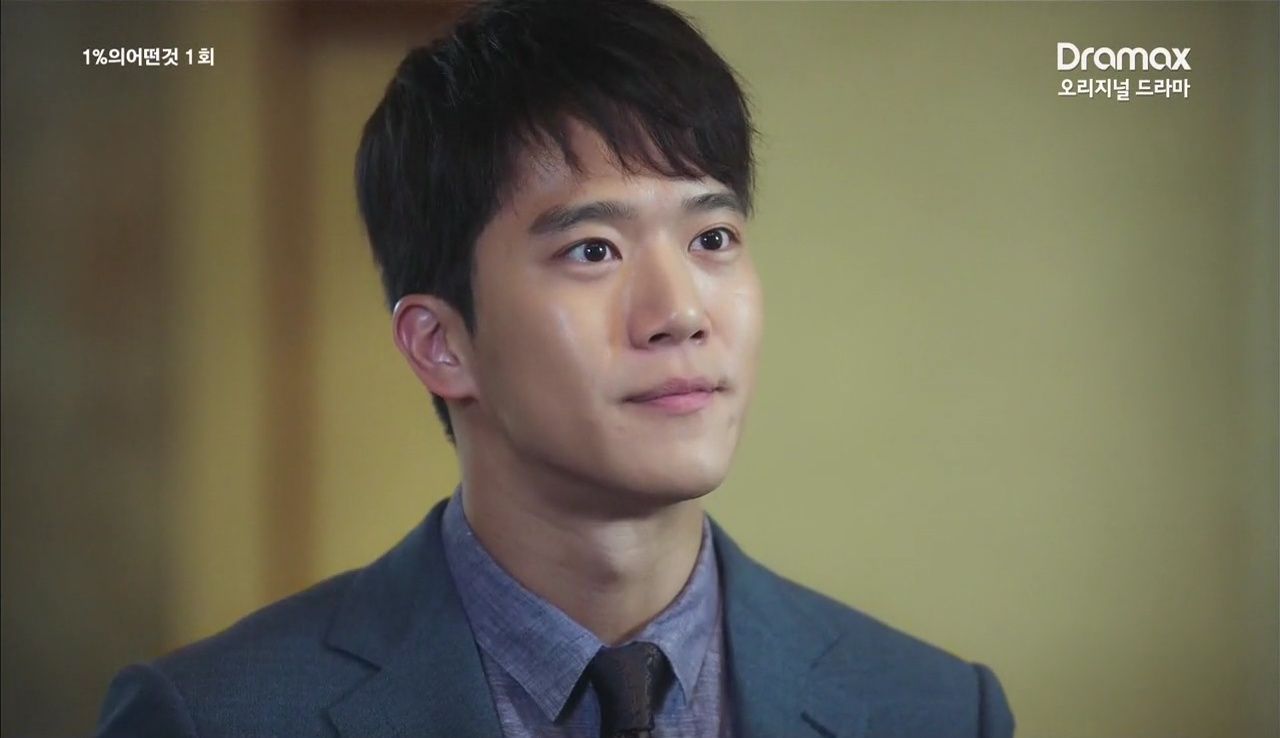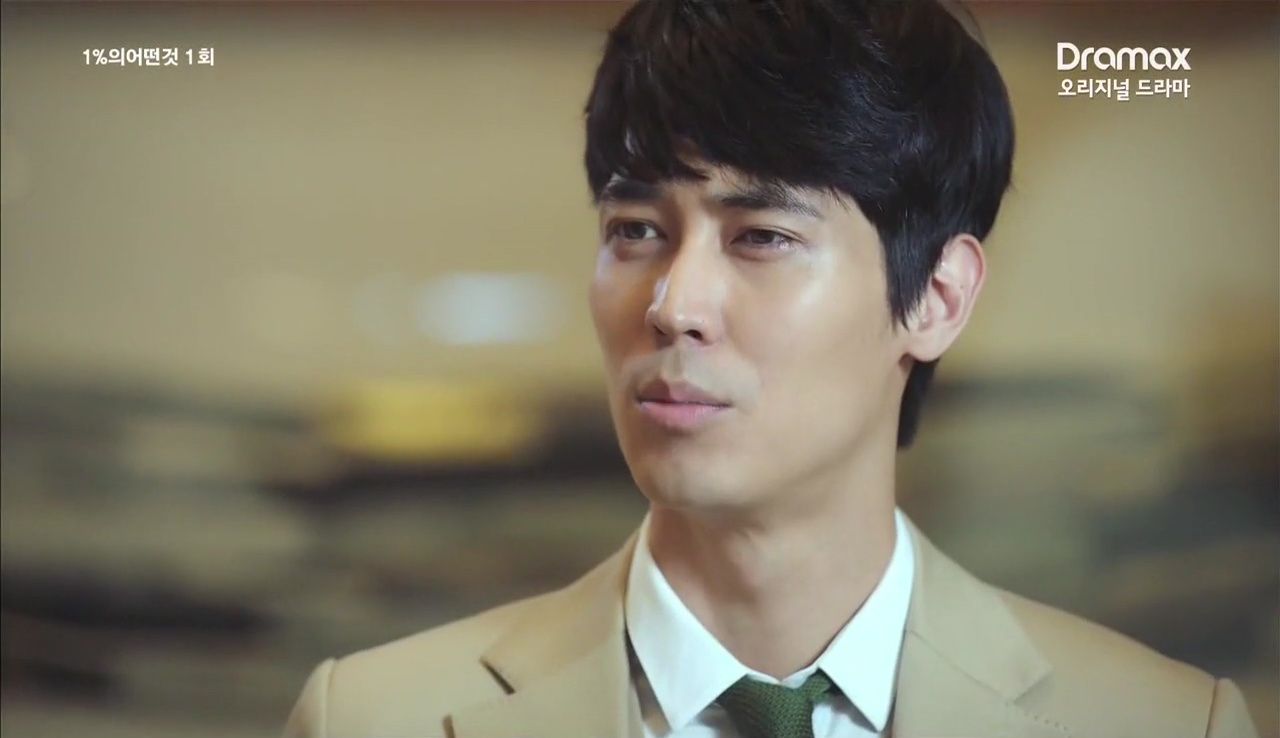 Jae-in arrives at the hotel, but runs into a man who he treats coldly. We finally get to meet MIN TAE-HA (Kim Hyung-min) who comments about the poor service in the hotel. Jae-in retorts that it's better than SH Mall, since he's never seen a house run well by an outsider. They end their passive-aggressive quarrel cordially, though the disdain for each other is palpable.
In his office, Jae-in looks over Da-hyun's files and notices that she's a fan club president. He crumples up the paper and photo, but immediately smoothes them out. He stares at her picture, wondering how she seduced Grandpa with her face.
Jae-in calls Grandpa, but Grandpa hangs up on him, not even bothering to pick up the phone. The message is clear to Jae-in, and he say aloud that he'll come over, then.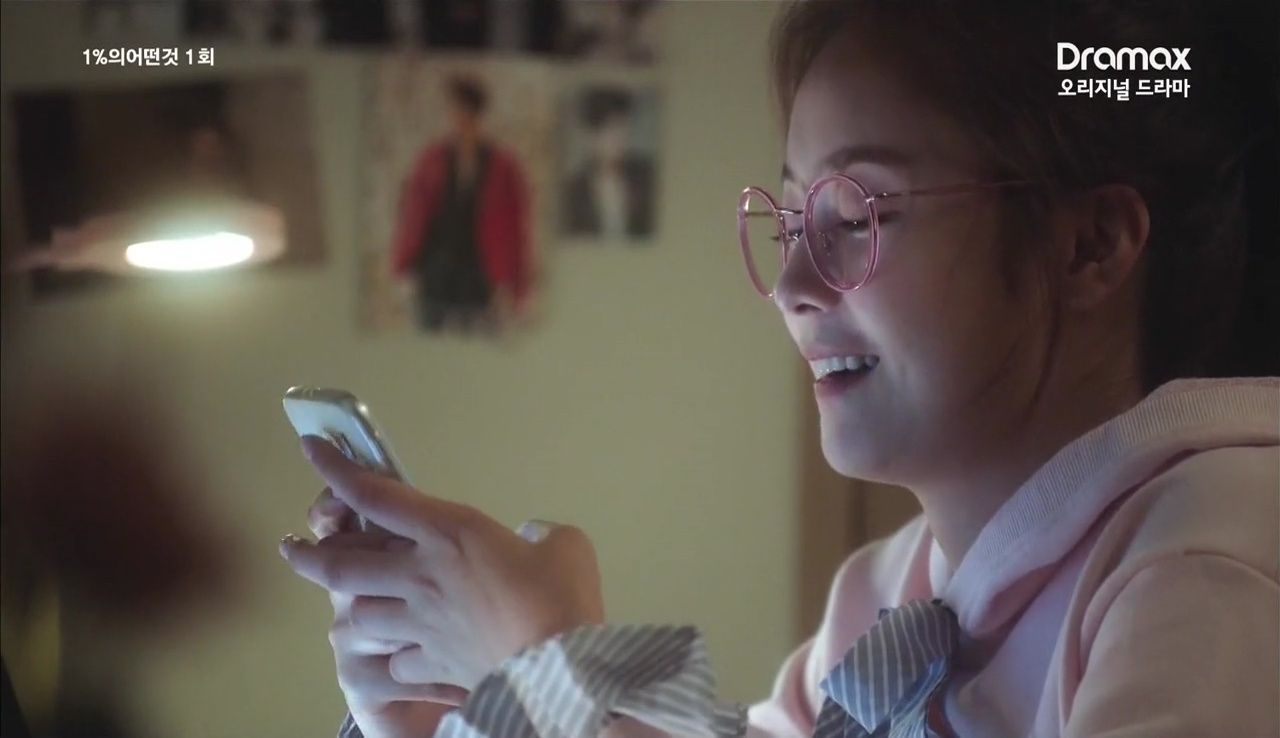 Once home, Da-hyun excitedly presses play for her singer's new music video. However, after only a few seconds, Da-hyun finds herself disappointed. She goes into the fansite where other members complain about the lame 90s music video and agrees with them. She then texts her singer (omo, she knows him?) and lies that his music video was great.
In his home, Grandpa talks with a picture of his wife, and explains how he met Jae-in's future spouse while on his way to visit her. He tells her that the girl is just like her, and thinks back to the day in the hospital. Da-hyun took care of him while he was in bed, and even paid for his taxi fare afterwards.
A knock at the door interrupts Grandpa's talk with his wife, and Jae-in and Lawyer Park walk into his study. Jae-in refuses to greet him, so when Grandpa asks if he was raised this way, Jae-in looks at Grandma's photo and addresses her instead.
They relocate, and Grandpa states that he'll distribute his wealth as he pleases, including his stocks of SH Mall. Jae-in says that those stocks are his late father's, and asks why Grandpa is threatening him to return to the company all of a sudden. Grandpa takes issue with his word choices, commenting that Da-hyun would be disappointed to know how ill-mannered Jae-in is.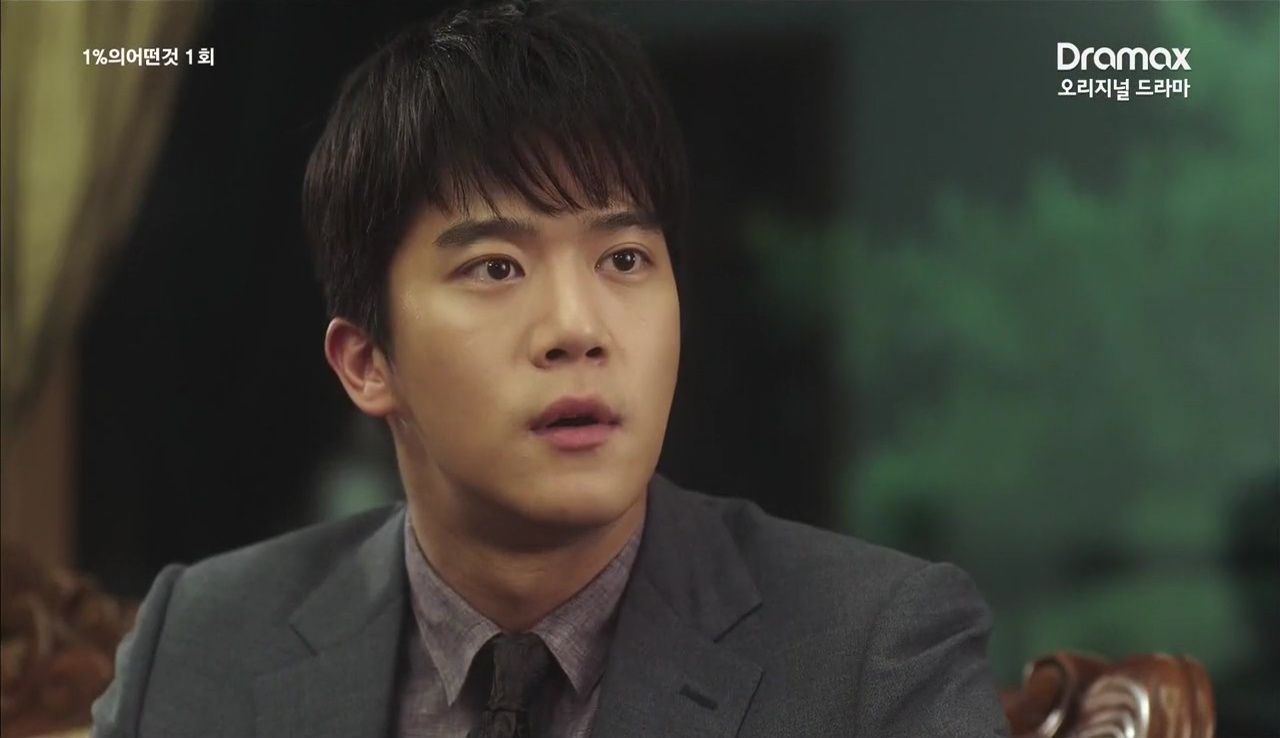 Jae-in tells him to marry her himself then, and Grandpa replies that he would if he were thirty years younger. Grandpa says that the decision is ultimately up to Jae-in, since this isn't about business. Jae-in argues back that this is business, just like the last time with Joo-hee.
He asks Grandpa what Da-hyun has to offer, and he explains that she has something special that they don't. Jae-in wonders what would happen if he refused, and Grandpa says that the company would go to Tae-ha then, including SH Mall.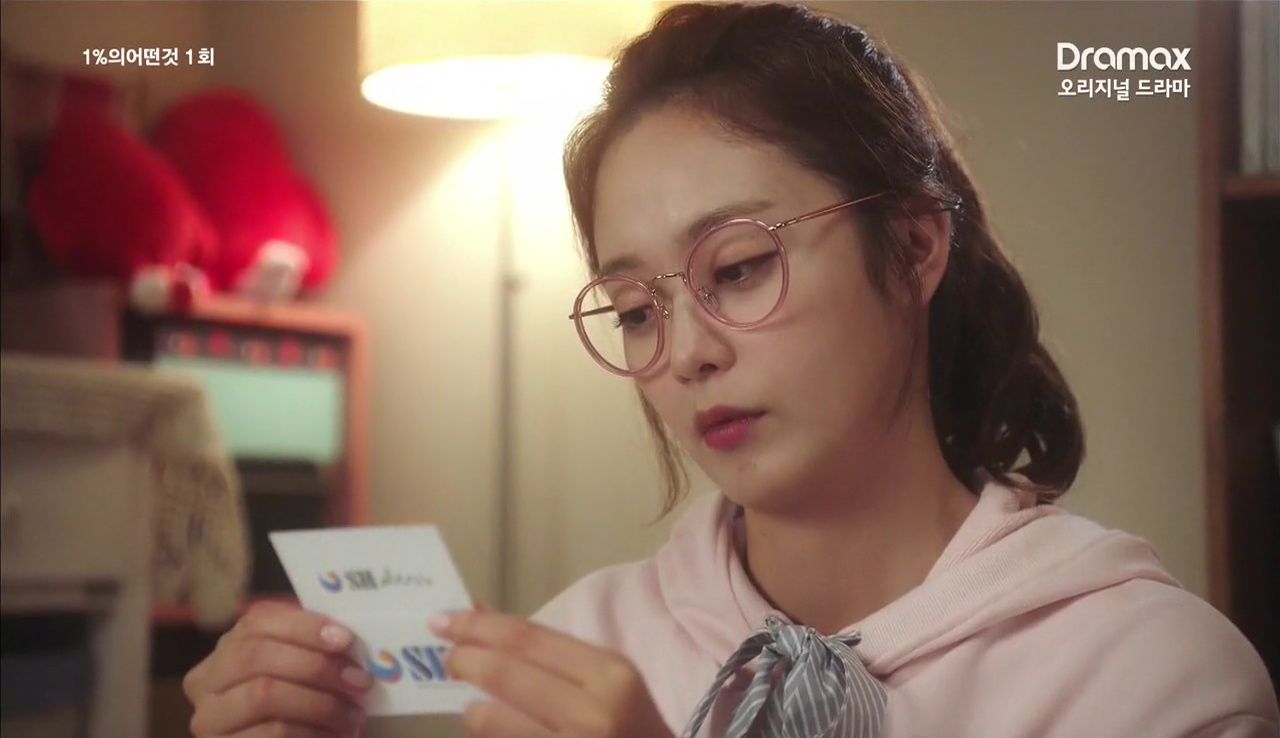 Da-hyun is busy scrapbooking pictures of her singer, and takes out the newspaper from earlier. Jae-in and Lawyer Park's business cards fall out, and Da-hyun wistfully comments that it would have been nice if she could ask them a favor on behalf of her singer.
At Grandpa's house, Jae-in offers a compromise. Rather than marriage, he'll seriously date Da-hyun for three months. Grandpa argues that it should be at least a year, and soon they start haggling for months. In the end, they agree upon six.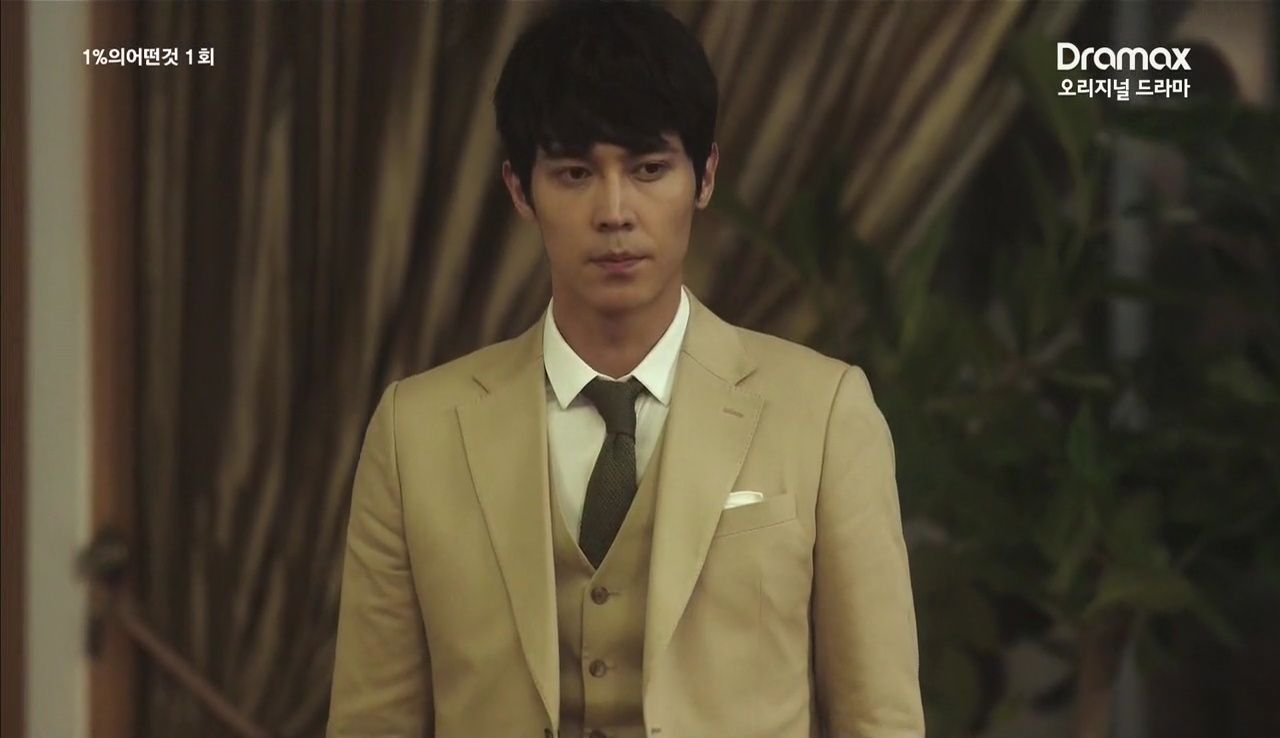 Just then, Tae-ha arrives, and he gives a report about SH Mall. Grandpa asks Jae-in about the hotel, but Jae-in says that he doesn't share company secrets so easily, giving a pointed look towards Tae-ha. At that, Grandpa loudly declares that he'll hand over his company to the most competent person, regardless of blood ties.
Jae-in gets up to leave, and reminds his grandpa to remember his words about valuing skill. Despite Jae-in's curt behavior, Grandpa smiles, and Tae-ha looks disgruntled (or it could just be his resting face, since he's had that expression 90% of the time).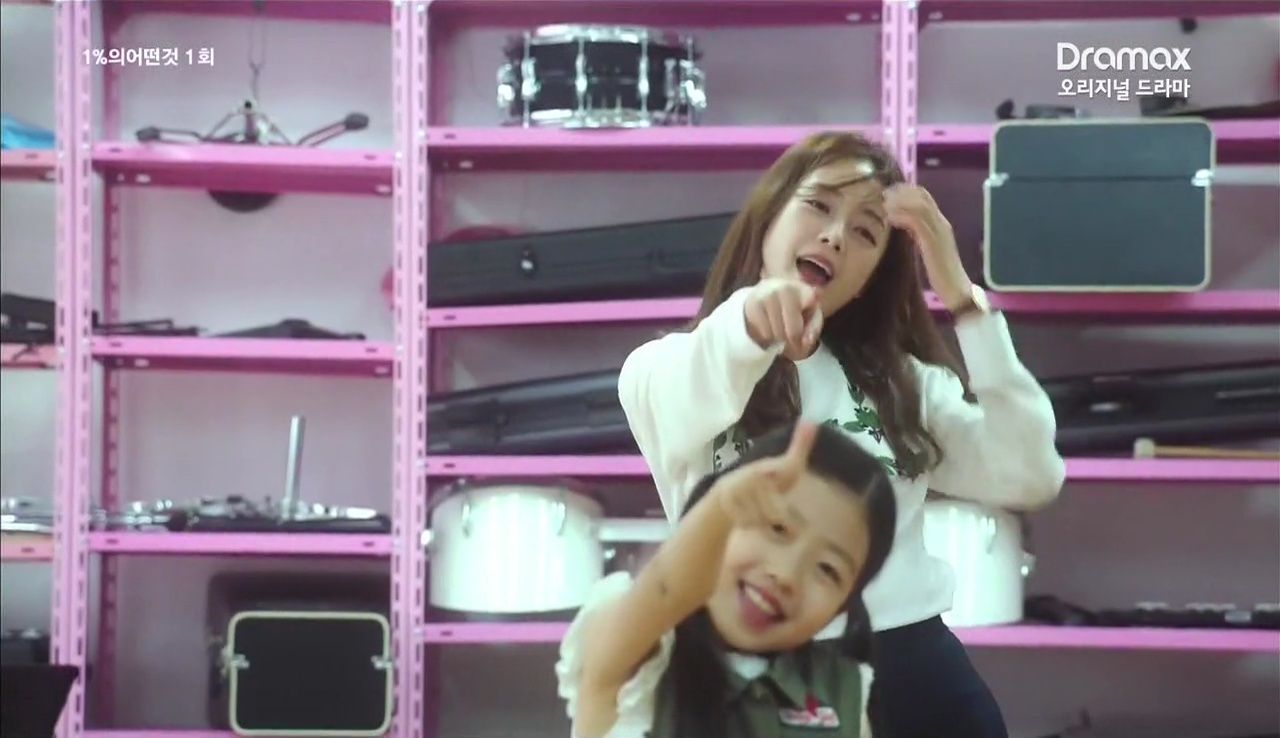 Da-hyun is dancing at school with the girls from her class, but turns off the music since it's time to leave. Once they head out, Jae-in drives right past them and into the school courtyard. He saunters into the staff room, but the teacher there tells him that Da-hyun left. She offers to contact Da-hyun, but Jae-in refuses. As he walks down the hallway, he says aloud that they must not be fated to meet.
Outside, Da-hyun looks through her bag, and after realizing that she forgot her wallet, runs back to school. At that moment, Jae-in drives off in his car, but serendipitously, Da-hyun runs into the courtyard just then. He honks his horn and gets out to greet her. He awkwardly raises his hand, and Da-hyun gives a cursory bow. In his head, Jae-in thinks, "This isn't fate."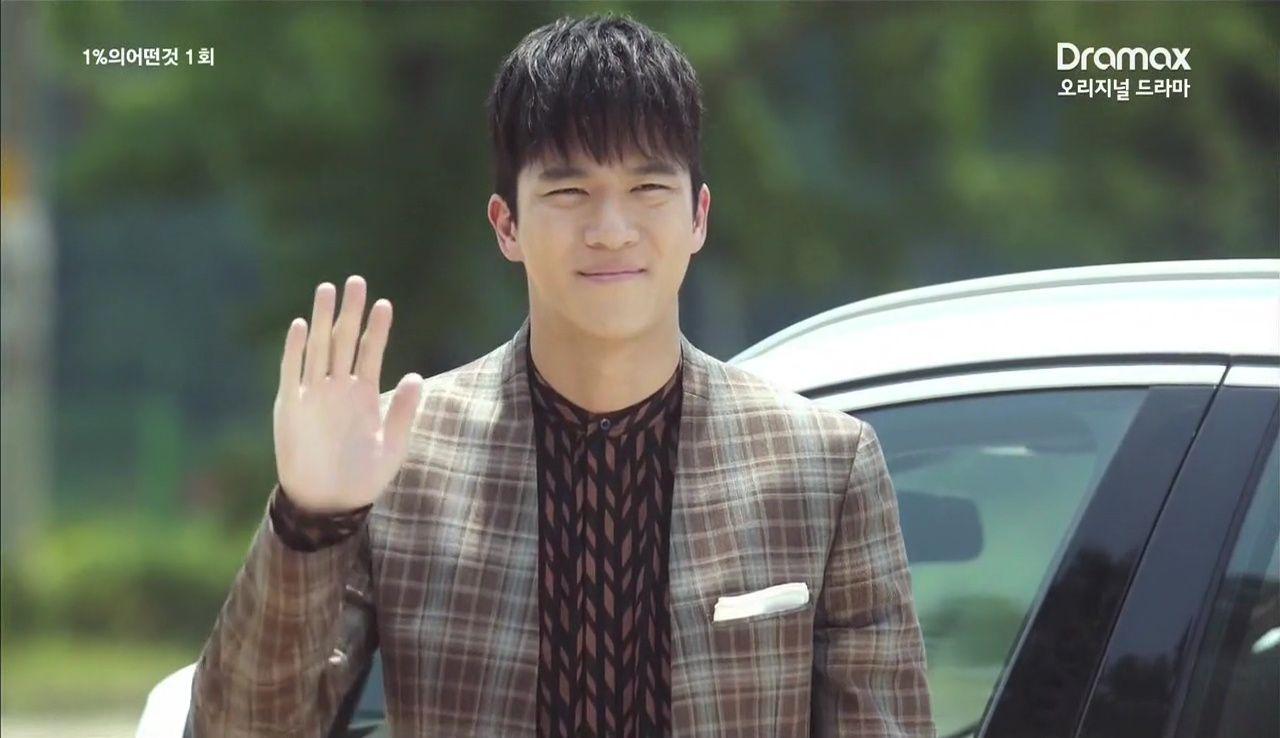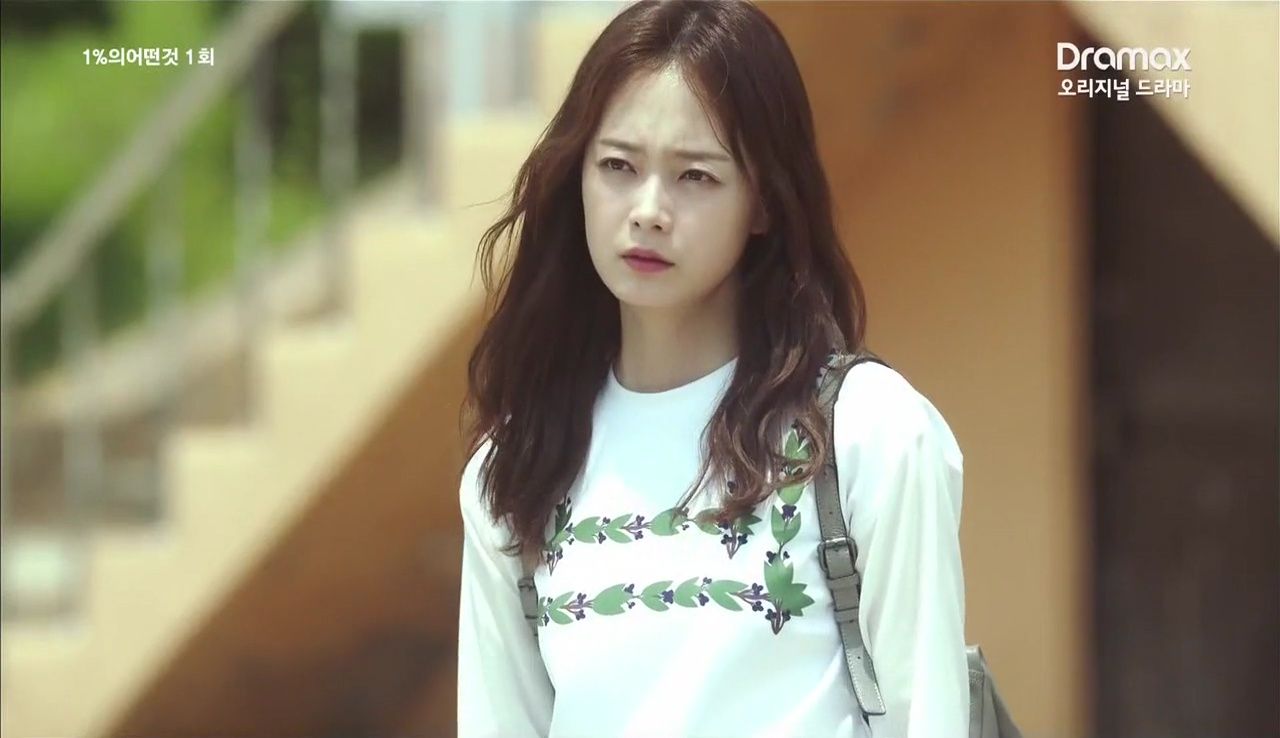 COMMENTS
I haven't seen the original drama, so I don't know how the show compares to it. From a new viewer's perspective though, the first episode was enjoyable. The show did a good job introducing the two main protagonists and the central plot, even if some transitions were clunky.
First of all, I love Da-hyun. She's a spunky and kind character who freely expresses her emotions and is willing to help others first and foremost. In the beginning, I was a bit apprehensive about her character because she came across a little too formulaic. However, once we got to see more of her interactions and hobbies, her positivity and unabashed love for life became contagious. Even her one-sided conversation with her mom was so telling of who she was as a person, because even if she didn't particularly want to go on a blind date, she thought of it as an opportunity to eat good food. Besides her positivity, Da-hyun is a kind person without a doubt.
She didn't hesitate to be the guardian for a supposedly homeless grandpa she just met, and even gave him her time and money without a single thought of compensation. It was truly out of the goodness of her heart that she helped, and it was her genuine concern for this complete stranger that won me (and Grandpa) over. However, my favorite quality of Da-hyun was her spunk. Though she's nice, that doesn't excuse others to disrespect her. I loved the argument between her and Jae-in because she never backed down to his rather derogatory comments. In fact, I thought she beat Jae-in, who seemed taken aback by her frankness since he was expecting someone more calculative and conniving. I haven't watched Jeon So-min before this, but I enjoyed her portrayal and her wide variety of expressions. She imbues a certain charm into the character that makes her innocent and spirited.
As for Jae-in, I will admit that I don't like him as much as I like Da-hyun. However, given the setup of the show, I believe most of the fun would be in Jae-in's change of heart later on. Thus, he starts off as rude, so that once he realizes Da-hyun's true character, the change in his personality will be more evident. Also, if he was always in friendly hotelier mode, that would be a boring character, and we wouldn't get to see all the bickering between the leads. For the most part, Ha Suk-jin is doing well, though I still don't feel a spark from the character yet.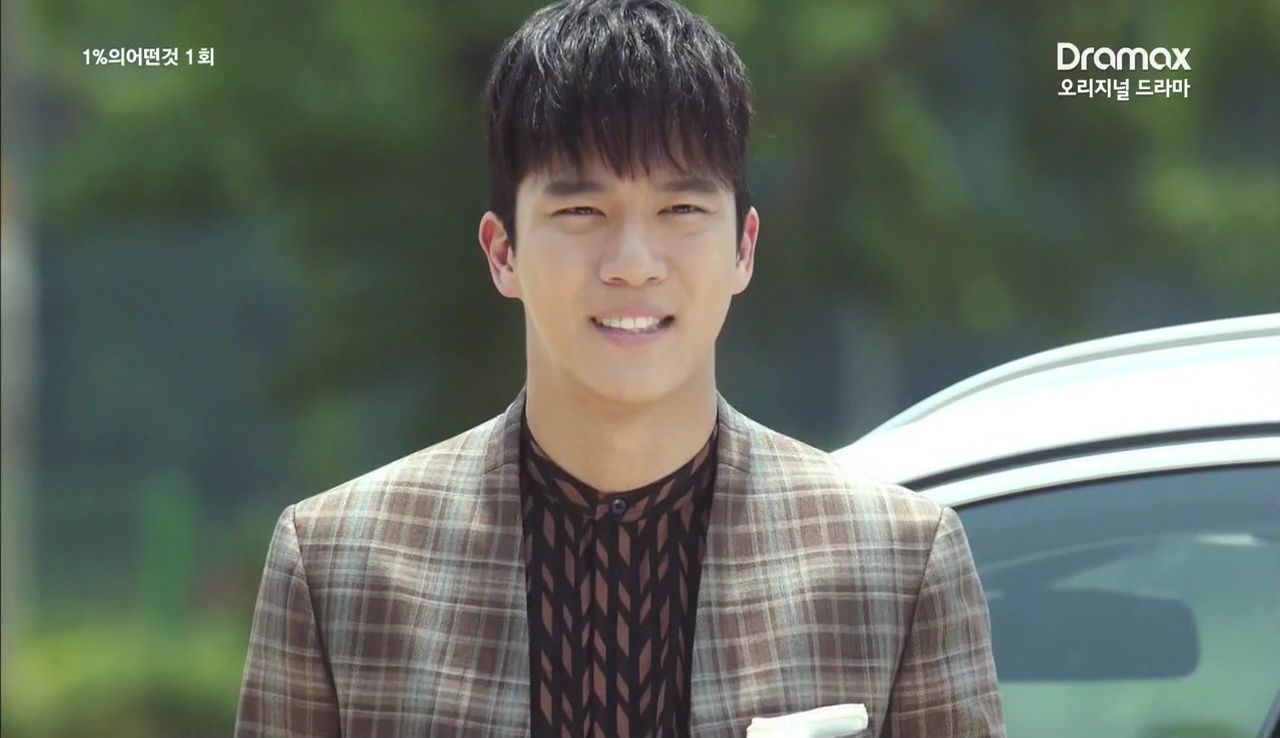 On the other hand, while the show did well introducing the main leads, I thought the first episode could have done a better job creating their world and situating their story. While I got to know more about Da-hyun and Jae-in, they feel more like lone characters than actual people with meaningful relationships (especially for Jae-in). Part of this could be due to the fact that most of the secondary and tertiary characters introduced this episode weren't really fleshed out. They felt a bit too much like cardboard cutouts with very little personality. Despite saying that, I do think there's potential for some of these characters, like Lawyer Park or even Employee Kang.
However, it's hard to tell from a pilot episode, though I get the impression this will be one of those shows mainly focused on the protagonists, with minor characters sprinkled throughout. It's not a bad method of storytelling per se, but I just always love a good tertiary character because they can add so much depth to a scene. Anyway, even if the show doesn't utilize its side characters, I do hope there's more to Tae-ha than what we've seen. This is my first time watching Kim Hyung-min (the actor playing Tae-ha), but he reminds me of a mixture of Shin Sung-rok and Yoon Tae-young (70 and 30%, respectively). He's a bit stiff and bland, but since he's the main male rival, I do hope for the show's sake that he does more than just look grumpy for the rest of the show.
This is definitely a show to check out if you're a fan of the classic Korean romantic comedy, and especially if you like the enemies-to-lovers plot line. The main characters show promise, and their fighting is a hoot to watch simply because they're both willing to throw some shade and be delightfully blunt with one another. It should be entertaining to watch Jae-in trying to woo (or at least convince) Da-hyun to date him for six months, and I'm sure she won't comply to his wishes easily. It's not without it's weaknesses, but it's a breezy watch, and the slightly shorter length of the episodes (it's roughly fifty minutes) makes the show go by relatively quickly. I'm not sure if 1% of Anything will offer anything new to the genre, but if it isn't broken, why fix it?
RELATED POSTS
Tags: 1% of Anything, featured, first episodes, Ha Suk-jin, Jeon So-min