Cinderella and the Four Knights: Episode 15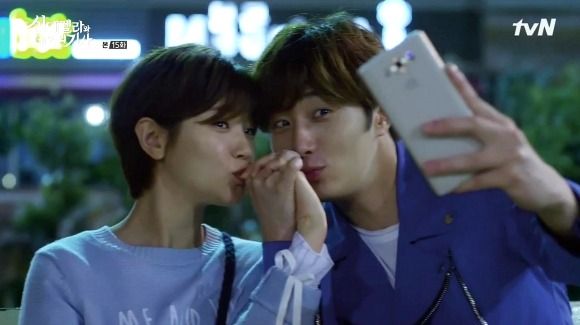 The end is nigh, but it's hard to tell whether a fairy-tale happy ending is in the cards for anyone, even Cinderella. There's a lot at stake and a lot to lose even as romantic feelings grow stronger, bonds become tighter, and true intentions reveal themselves. Major decisions and sacrifices have to be made to protect what's dear and beloved, but the repercussions remain uncertain.

EPISODE 15 RECAP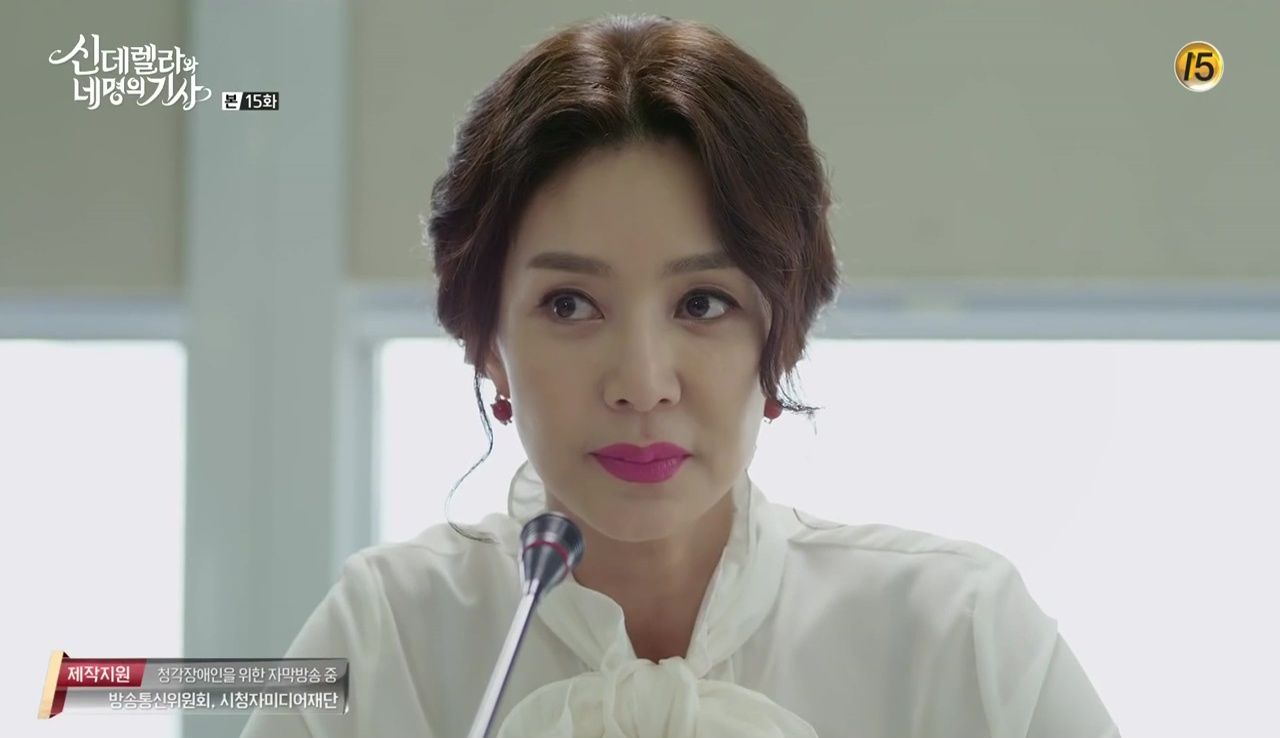 Bodyguard Lee enters the Haneul Group boardroom and stands beside Hwa-ja at the head of the table. He introduces himself, and the board members murmur at the sight of the new major shareholder.
At the hospital, Hyun-min and Seo-woo sit with grave expressions on their faces as their grandpa lies motionless. Suddenly, Ji-woon arrives with Ha-won trailing behind him, and states that he'll get tested to see if he's a match for Grandpa Kang's liver transplant.
Back at the boardroom, Hwa-ja declares that the reinvention of Haneul Group requires new leadership in the form of Bodyguard Lee, Chairman Kang's most trusted employee, who would be the perfect choice.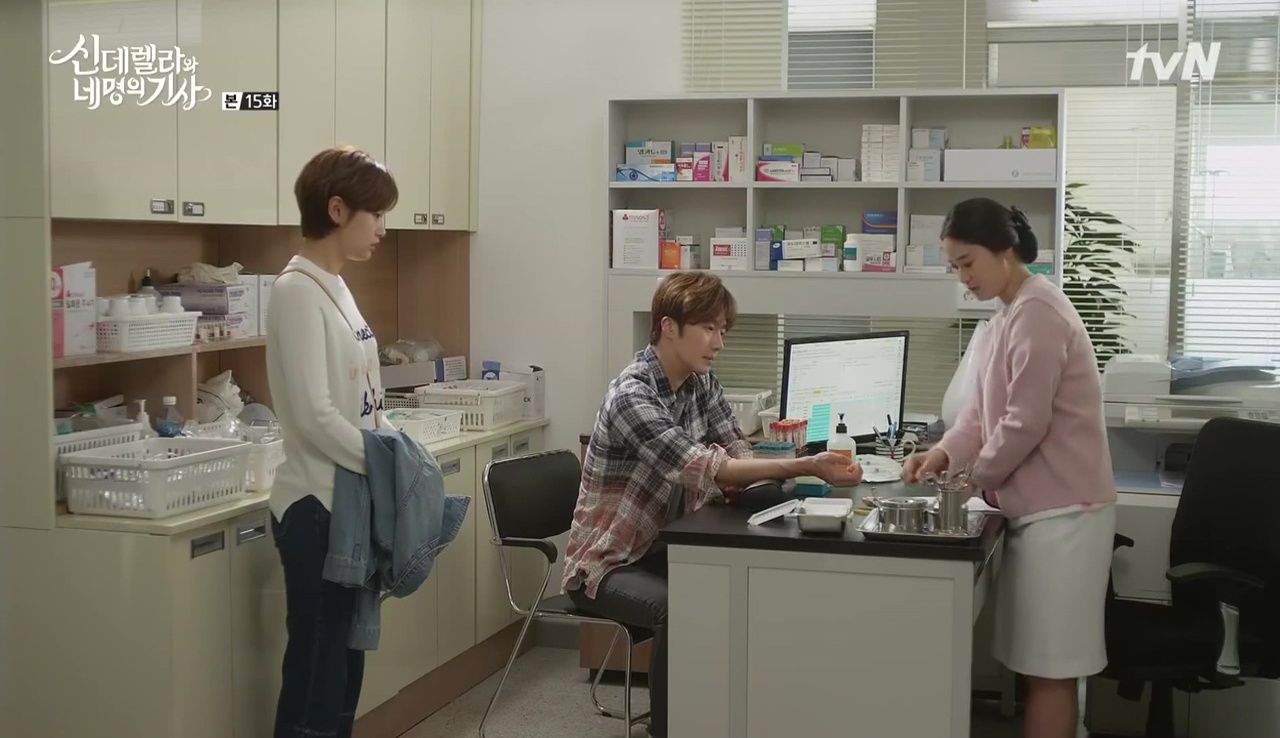 Ji-woon gets his blood drawn, and reveals to Ha-won that on his first day at Sky House, Grandpa Kang told him he had no knowledge of his mother, but it turns out Grandpa Kang had kicked her out of Sky House. Ji-woon was angered by that and never planned on associating with anyone from Sky House again.
But since he's here now, he's going to directly ask Grandpa Kang all his questions like Ha-won suggested. He asks her to stay by his side until then, but Ha-won doesn't want to get involved in family matters. Ji-woon makes her hold onto his belongings so she can't leave him.
After getting examined, Ji-woon unexpectedly finds Hyun-min and Seo-woo waiting. He's not used to his cousins being there for him and tells them to leave, but instead, they stubbornly sit on either side of him on the bench, refusing to budge. Funnily enough, all three Kang boys sit in the same exact position. When asked if he came because of Ha-won, Ji-woon answers with a no; he came to save Grandpa Kang. Ha-won watches amusedly as the boys scratch their heads in unison, clearly cut from the same cloth.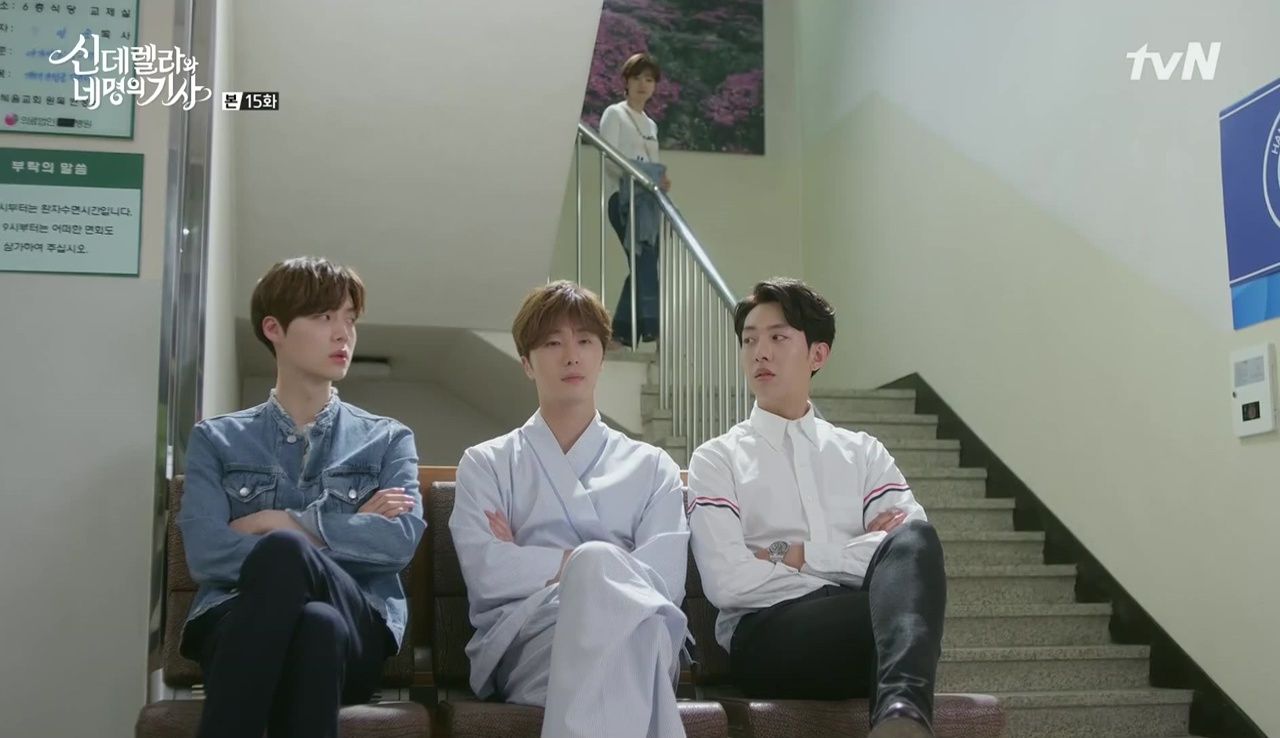 After the test, the doctor tells Ji-woon that Grandpa Kang spoke of him frequently and felt the most apologetic towards him. Ji-woon returns to his grandpa's hospital room and says he has something to ask about and is willing to listen to what Grandpa Kang has to say. "I'll forgive you in Mom's stead, so wake up," Ji-woon adds.
The Kang boys all head out separately. Hyun-min runs into Hwa-ja and Bodyguard Lee in the parking garage and pointedly remarks that the two seem busier after Grandpa Kang collapsed. Hwa-ja makes a false excuse about searching for potential donors, and a glimmer of concern crosses her face when Hyun-min informs her that Ji-woon got tested. She says Hyun-min can leave everything to her now, but he doesn't trust her in the slightest, so he'll be doing no such thing.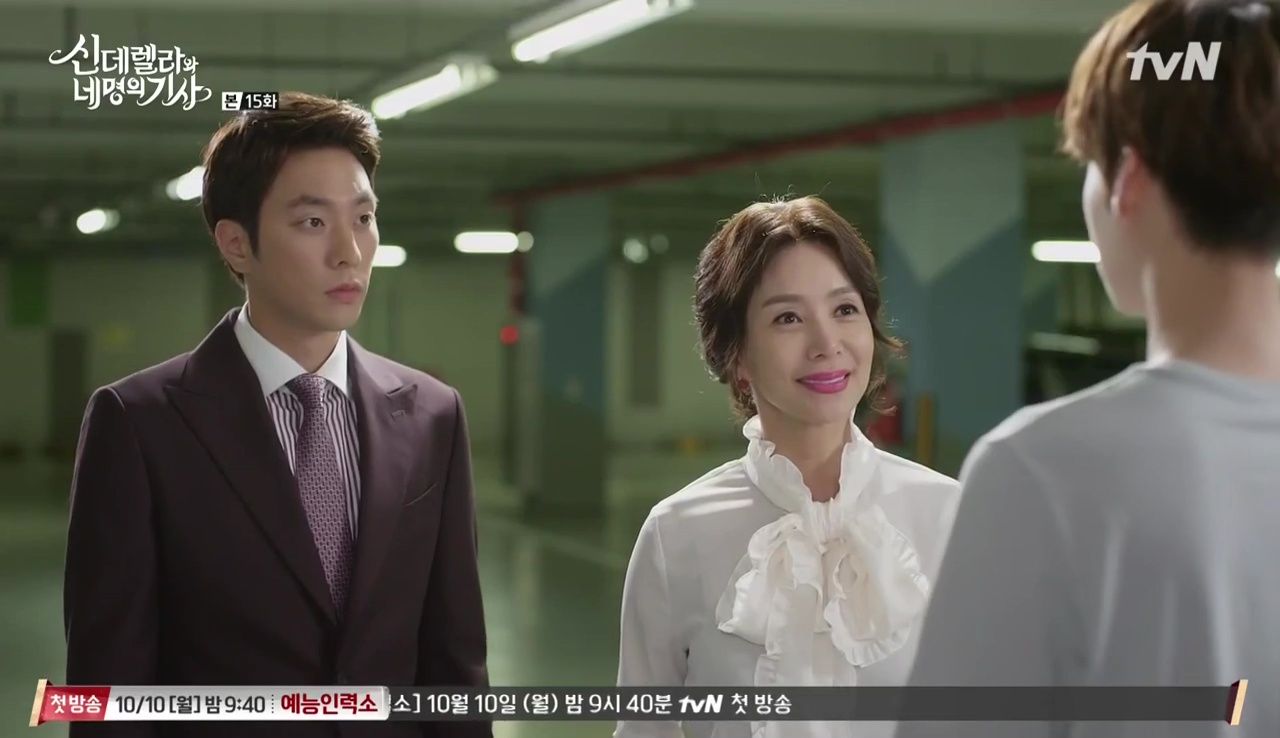 Ha-won tries to return Ji-woon's belongings to him so she can finally leave, but he's adamant that she return to Sky House and stay by his side until Grandpa Kang wakes up. "You want to be by my side, too, don't you? I know you well enough to know that," Ji-woon says.
Ha-won tries to dodge the subject and walk away, but his apology brings her to a halt. He doesn't believe anything she said that day she left Sky House and urges her to stay, whatever her reasons may be. Ji-woon embraces a tearful Ha-won from the back.
In his room, Hyun-min can't bring himself to call Hye-ji. In light of Grandpa Kang's health emergency, Seo-woo's manager went ahead and canceled all of Seo-woo's concerts, even delaying the release of his new album. Thanks to Ji-woon's surprise appearance, Seo-woo's feeling optimistic that Grandpa Kang will recover.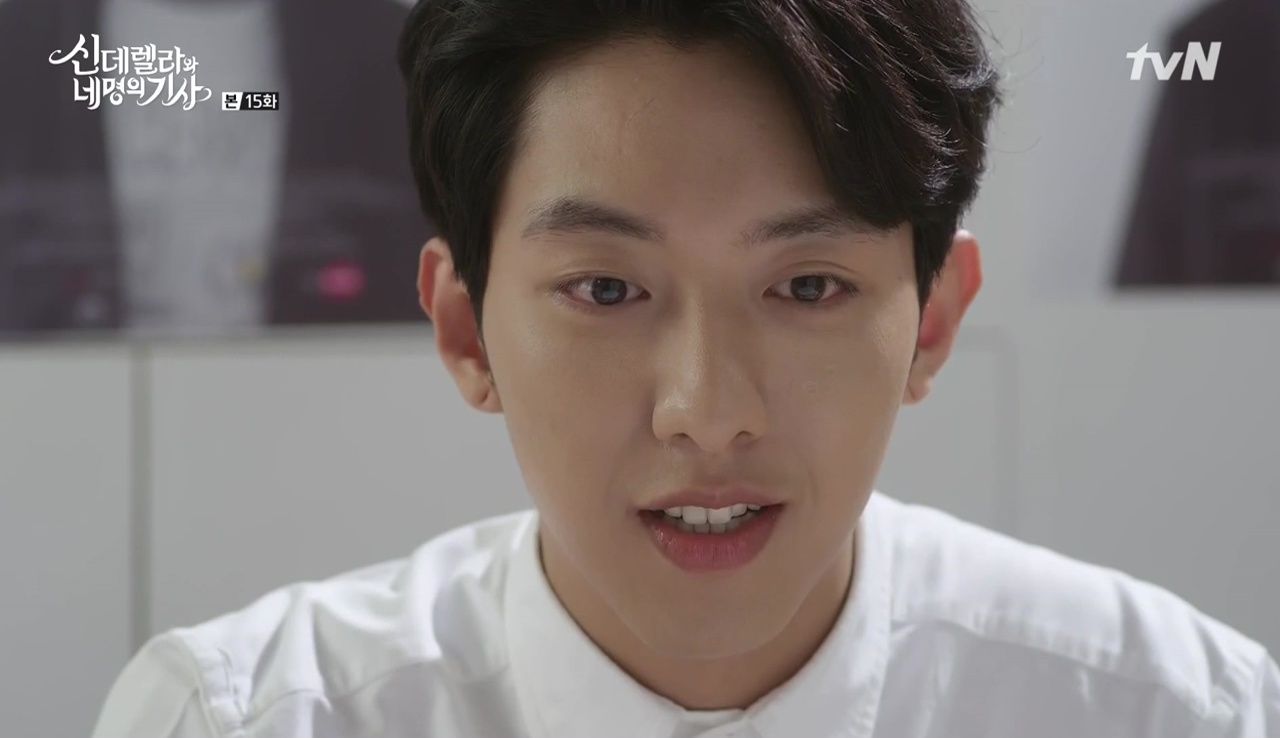 Ha-won hesitantly returns to Sky House and determines that while she's here, she'll sort out her feelings and break up with Ji-woon when the time comes. Ji-woon reflects on Ha-won's urgent plea that prompted him to return to his grandpa and try and save him. He holds up a photograph of his mother and wonders if he did the right thing by coming back.
Good news: The test results are out, and Ji-woon is a match. Bad news: He's allergic to general anesthesia. The doctor warns that there's a possibility that his body will go into shock during the operation; in the worst case scenario, he could even die. Ji-woon must decide whether or not to proceed with the surgery.
Ji-woon announces with a smile to Ha-won and Bodyguard Lee that the surgery's a go. Ha-won's relieved, but Bodyguard Lee appears uneasy. Back at Sky House, Seo-woo excitedly alerts Hyun-min and Ms. Beolgyo that Ji-woon will go through with the surgery. Ms. Beolgyo drags both boys with her so they can help pack necessities for Ji-woon's surgery.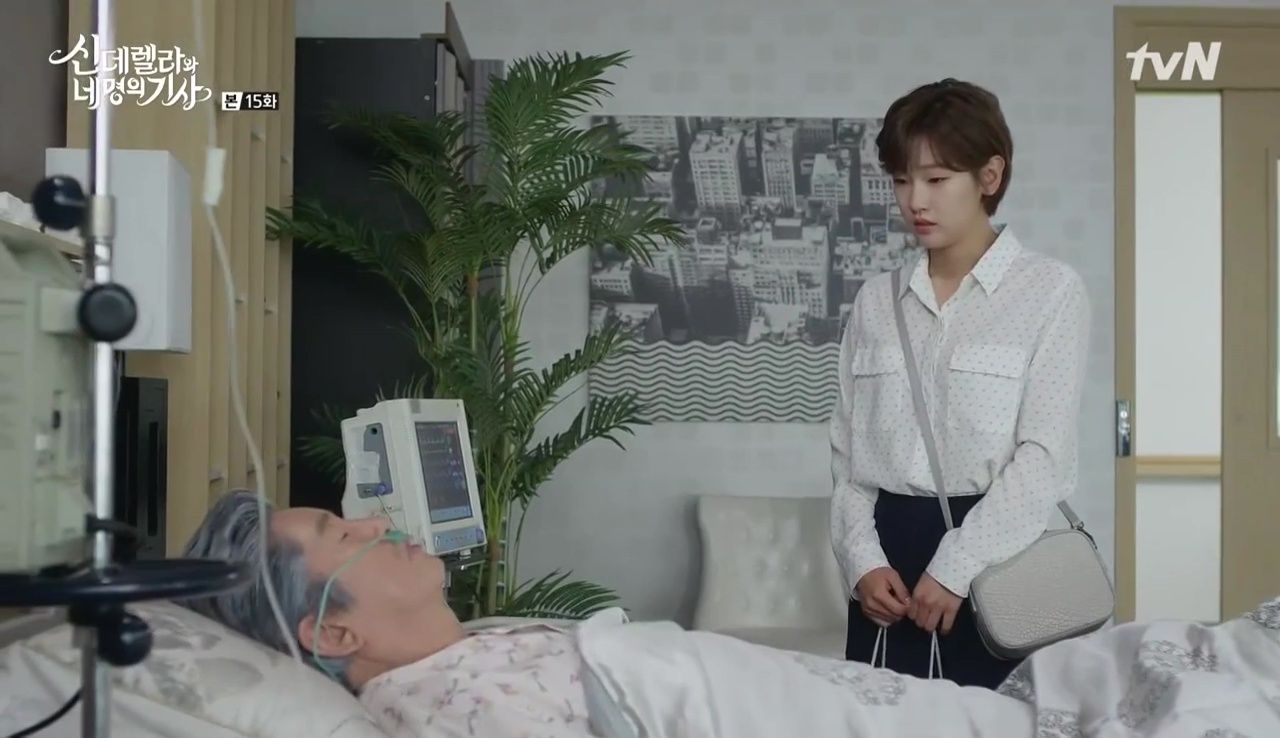 Ha-won visits Grandpa Kang and wishes for him to wake up soon. She places a framed photograph of the blurry family photo on the table just when Hwa-ja enters the room. Hwa-ja coldly asks her when she plans on leaving, and Ha-won replies that she'll disappear quietly as soon as Grandpa Kang's surgery is over. As soon as Ha-won's out of earshot, Hwa-ja rings up Bodyguard Lee, who informs her that Ji-woon's surgery date has been set.
Hwa-ja instructs him to mark that date as the day they'll be having the special shareholders meeting. "When the Chairman wakes up, everything will have changed," she utters with determination.
Ji-woon signs the consent form, and the doctor advises him to remain calm until the surgery. He cuts the doctor off mid-sentence when he spots Ha-won entering the room so she won't learn of his potentially life-threatening allergy. Ha-won suspects Ji-woon of withholding information from her, but he manages to convince her otherwise. She's worried about his operation, but he reassures her that everything will be fine and asks her to grab him some food. As soon as she leaves, however, his easygoing smile turns grim.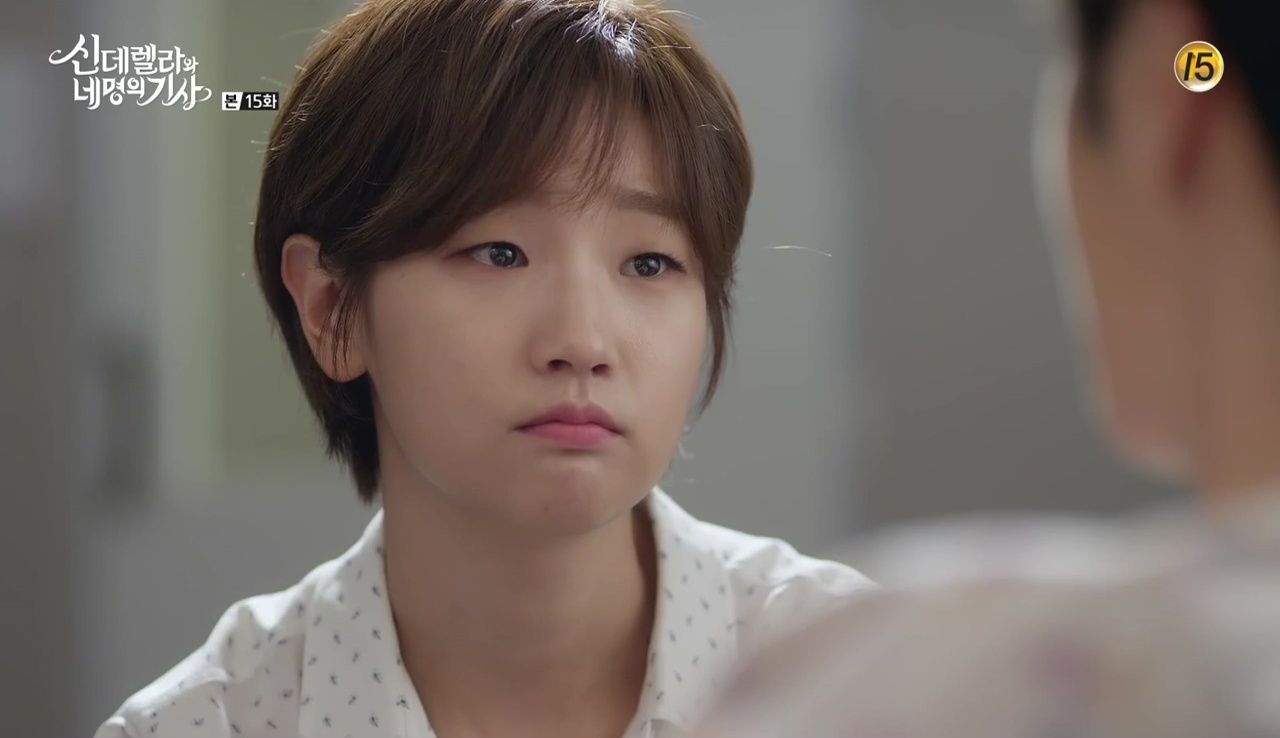 Hye-ji's happily scrolling through the Instagram feed of renowned fashion designer, CARRY HONG, who wanted to ship her to Paris for our sake recommend her for a fashion scholarship, when she lands on a photo of him with Hyun-min. Suspicious of Hyun-min's possible involvement, she calls Carry and asks to meet.
Hye-ji asks him if he knows Hyun-min, and Carry admits that he was supposed to keep their friendship and Hyun-min's favor a secret. However, Carry makes it clear that he only offered to mentor her because he was impressed by her skill. Hye-ji doesn't buy it and politely declines, explaining that Hyun-min only made this happen because he felt guilty.
Offended by her assumption, Carry insists that he puts his name on the line in whatever he does. Aside from her obvious talent, he sees nothing wrong with a guy trying to help out his first love. We flashback to Hyun-min chatting with Carry and divulging that Hye-ji was and still is his first love, and that it's his style to help people out discreetly. Carry was intrigued by the talented woman who also stole Hyun-min's heart, and maintains that his offer to her still stands now.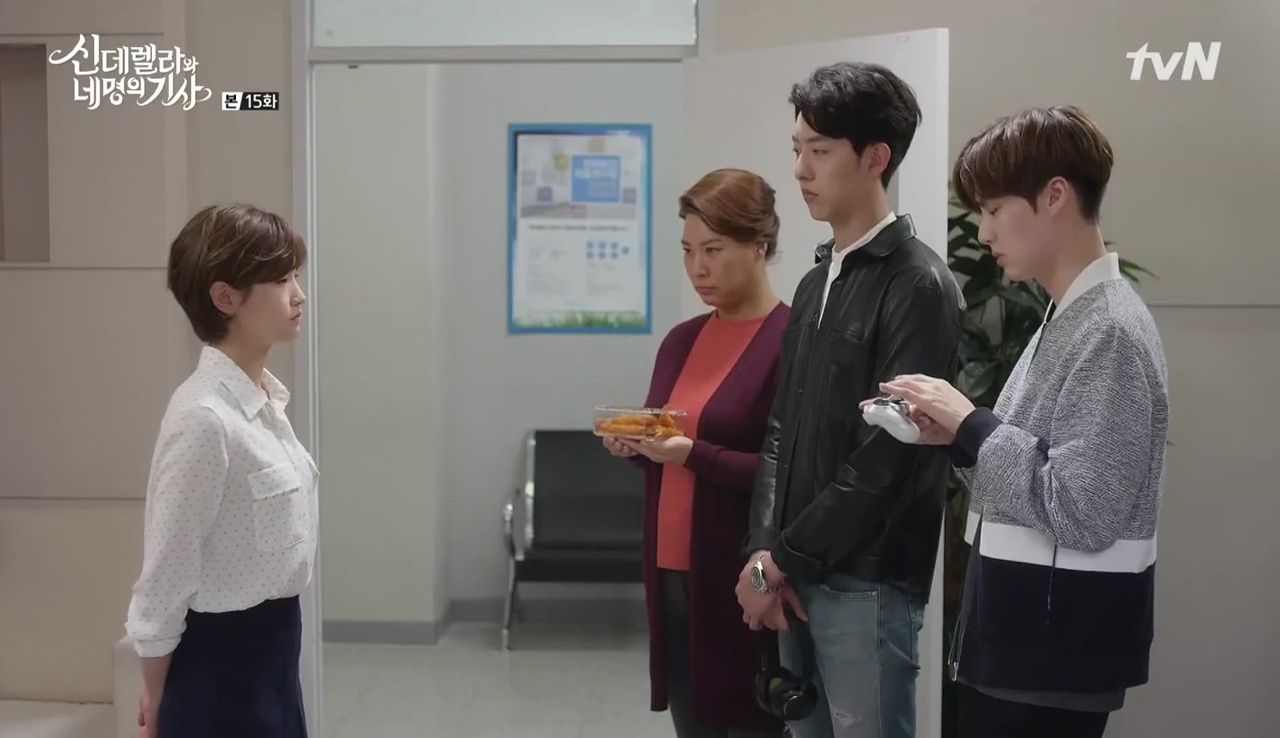 Ha-won's jaw drops when she enters Ji-woon's room and finds Seo-woo jamming to blaring music, Hyun-min absorbed in a loud video game, and Ms. Beolgyo feeding Ji-woon, heh. Ha-won orders everyone to stop what they're doing and leave since Ji-woon needs to be completely calm until the operation. Doctor's orders!
They all protest since they want to keep him company, but she shoos them out, and Ji-woon can't help but grin at her overprotectiveness. While grumbling with Seo-woo and Ms. Beolgyo about getting kicked out, Hyun-min notices the Haneul Group corporate lawyer looking shifty in the hospital lobby.
The lawyer meets with Hwa-ja, who commands him to hold a special shareholders meeting to discuss the dismissal of Chairman Kang. Hwa-ja's certain everyone will agree to the dismissal because Bodyguard Lee is currently in the midst of persuading the naysayers. Hyun-min spies on their conversation, and his source confirms that Hwa-ja transferred all her shares to Bodyguard Lee.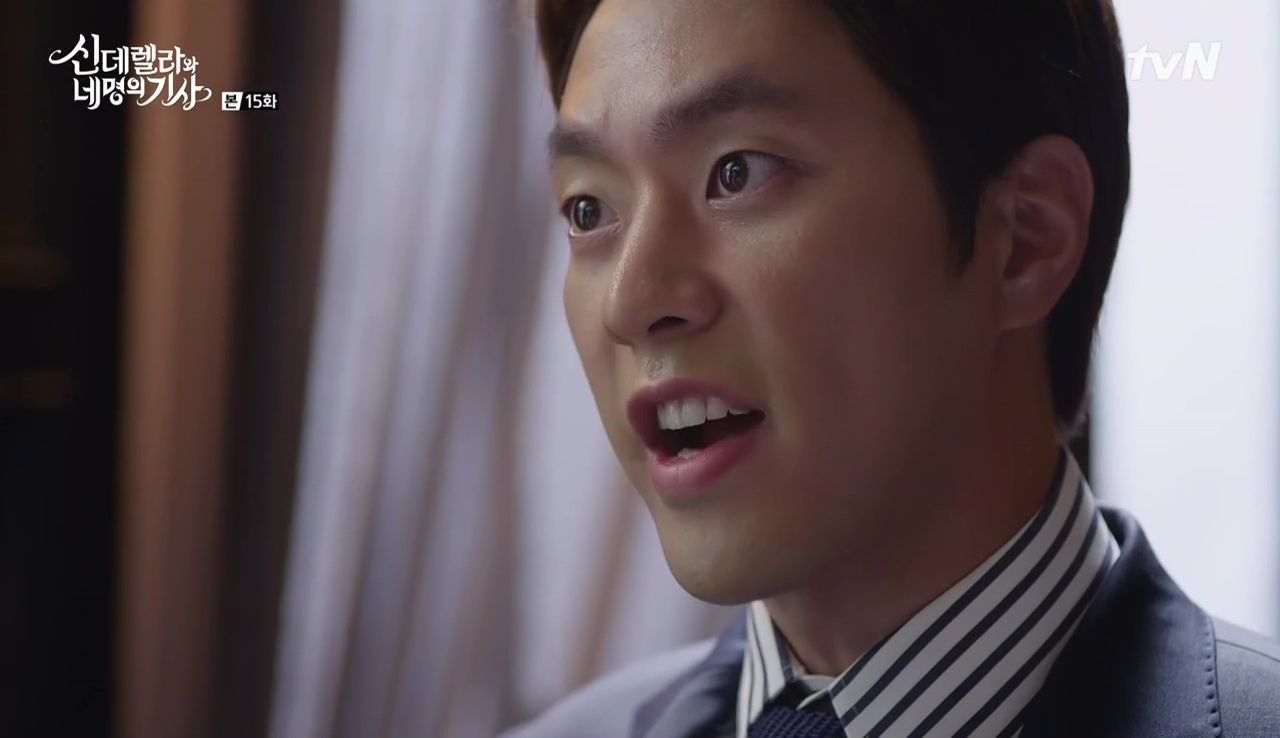 Fuming, Hyun-min marches into Bodyguard Lee's office and demands to know what he's planning. He knows Lee was with Hwa-ja when Grandpa Kang fainted, and inquires as to why he lied and suddenly became Hwa-ja's crony. Bodyguard Lee loses his cool (for the first time ever!) and yells at Hyun-min to quit his whining.
He shouts that the company's failing, and that Grandpa Kang's highly coveted position is up for grabs and can be taken by virtually anyone at anytime. "You still call yourself an heir when you don't even know how to protect this position?" Lee asks with incredulity. He deems Hyun-min an unqualified successor for not knowing how to protect his grandpa. But Hyun-min's undeterred and answers that he'll prove to Lee how well he protects what belongs to him. Ooh, I like this Hyun-min! Where was your conviction hiding all this time?!
Back at the hospital, Ha-won wakes Ji-woon post-food coma so he doesn't gain weight before the surgery. She also snatches a cheekily illustrated tissue box (designed so that the kleenex is plucked from a girl's derriére) from him and orders him to use bathroom tissues instead. Ji-woon teases her for getting jealous of a tissue box, and in the midst of trying to retrieve it from her, Ha-won falls onto him.
Cue the angel choir as the two gaze at each other in close proximity. Ji-woon pokes fun at her, accusing her of orchestrating all this for a kiss. Ha-won stammers a denial, but Ji-woon encourages her to go ahead, and even puckers up. She ultimately rejects his lips and switches on the TV.
The two learn through the news report that a special shareholders meeting will take place to discuss the dismissal of Chairman Kang. Bodyguard Lee appears tormented due to the imminent meeting, but Hwa-ja calls him to remind him that they're past the point of no return, and that all he has to do now is what must be done.
After receiving the invitation to attend the shareholders meeting, Hyun-min is surprisingly zen, taking deep breaths with his eyes closed. Seo-woo's indignant that everyone's betraying Grandpa Kang and is alarmed to learn that Bodyguard Lee was plotting this coup since the very beginning. Hyun-min, unfazed and focused, directs Seo-woo to meet with the entertainment side; he'll meet with the chemical and construction industries. The objective is to hang on until Grandpa Kang wakes up.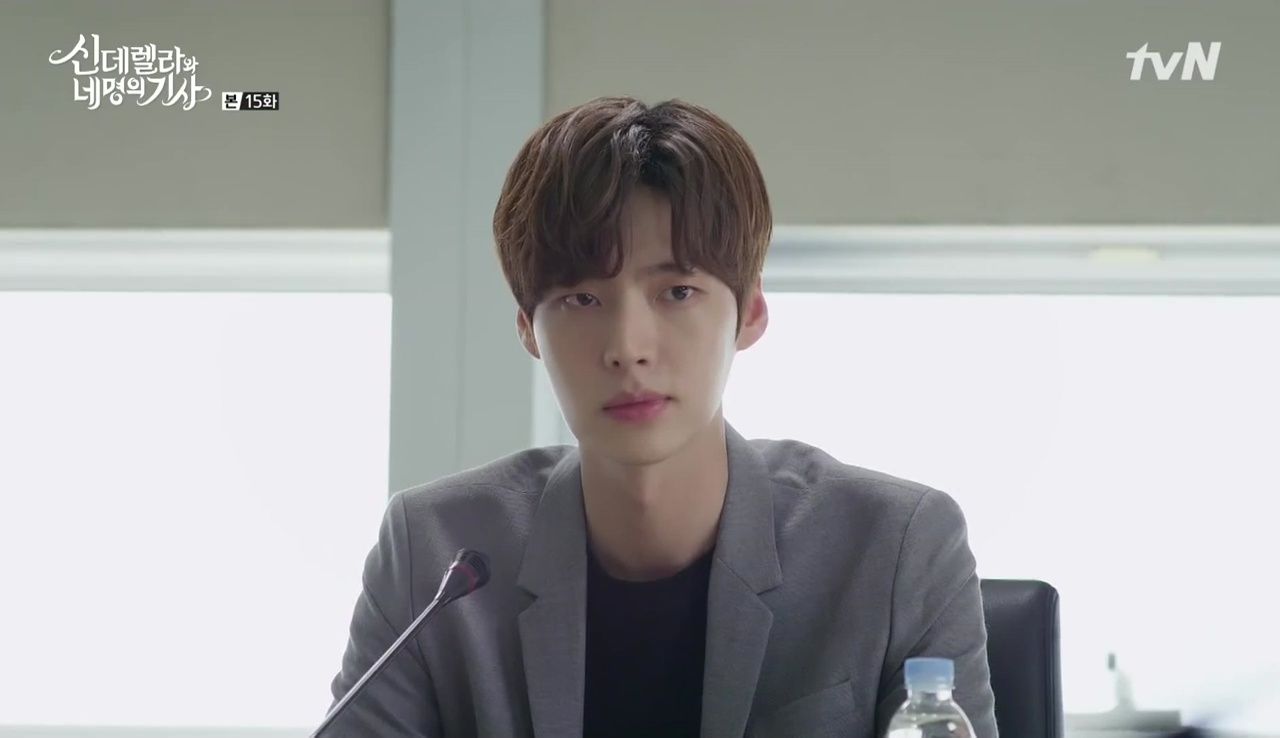 It's one day before the meeting, and the media is abuzz with Haneul Group news. Seo-woo marches into Haneul Entertainment to do his part. Meanwhile, Hwa-ja's at the hospital, satisfied to see her plan unfold without a hitch. Hyun-min's gathered several shareholders and urges them to look past his inexperience and recognize his earnest desire to protect his grandpa's company as a Haneul Group heir. He bows deeply and asserts, "I want to protect Haneul Group which belongs to all of you, not just to the Chairman and I."
Hye-ji reflects on all of Hyun-min's kind gestures at the store she works at and steps out momentarily. Hyun-min visits his comatose grandpa and updates him: "I worked really hard, Grandpa. You better heap on the praises when you wake up!" Heh.
Drained from a long and eventful day, Hyun-min plops himself next to Ji-woon, and is surprised when Ji-woon hands him his power of attorney document. Ji-woon is a shareholder, too, but he'll be in surgery tomorrow. He remarks that he's helping Grandpa live by giving him a chunk of his liver, but he doesn't want to see him collapse from shock when he finds out he lost his company. Ji-woon entrusts Hyun-min with protecting Grandpa Kang, and Hyun-min confidently smiles.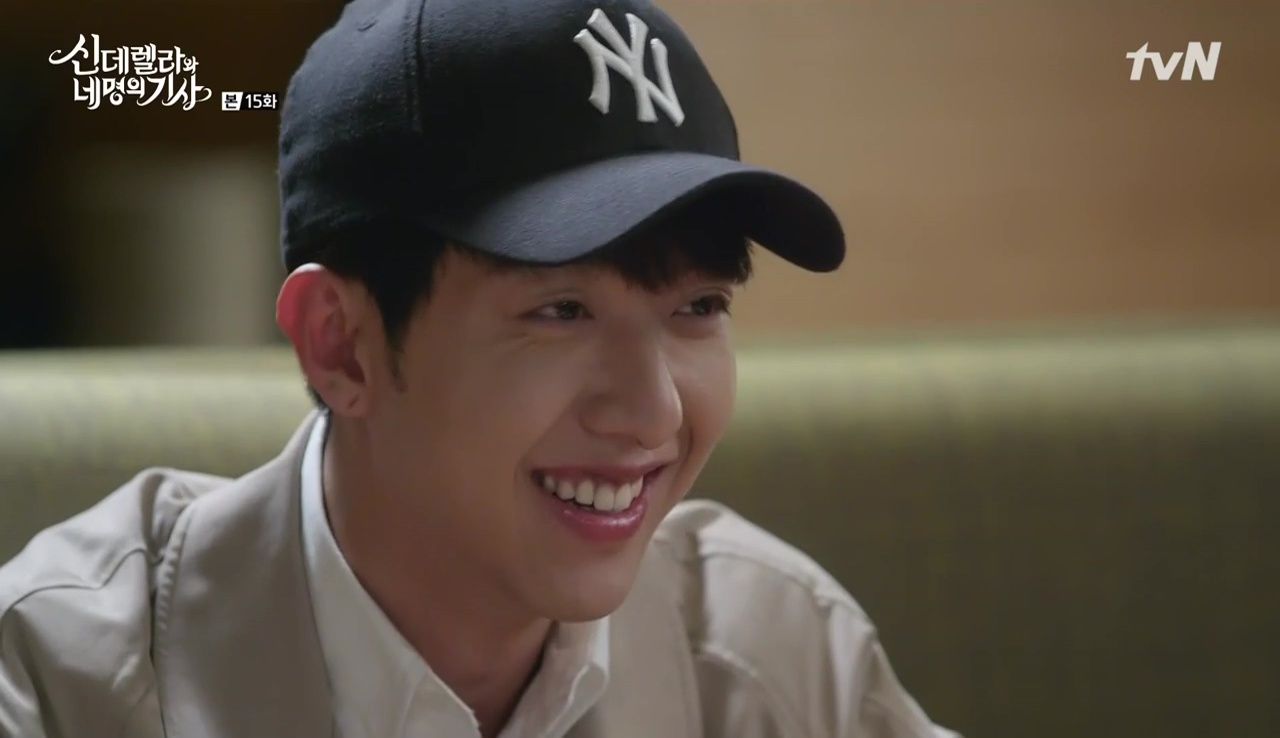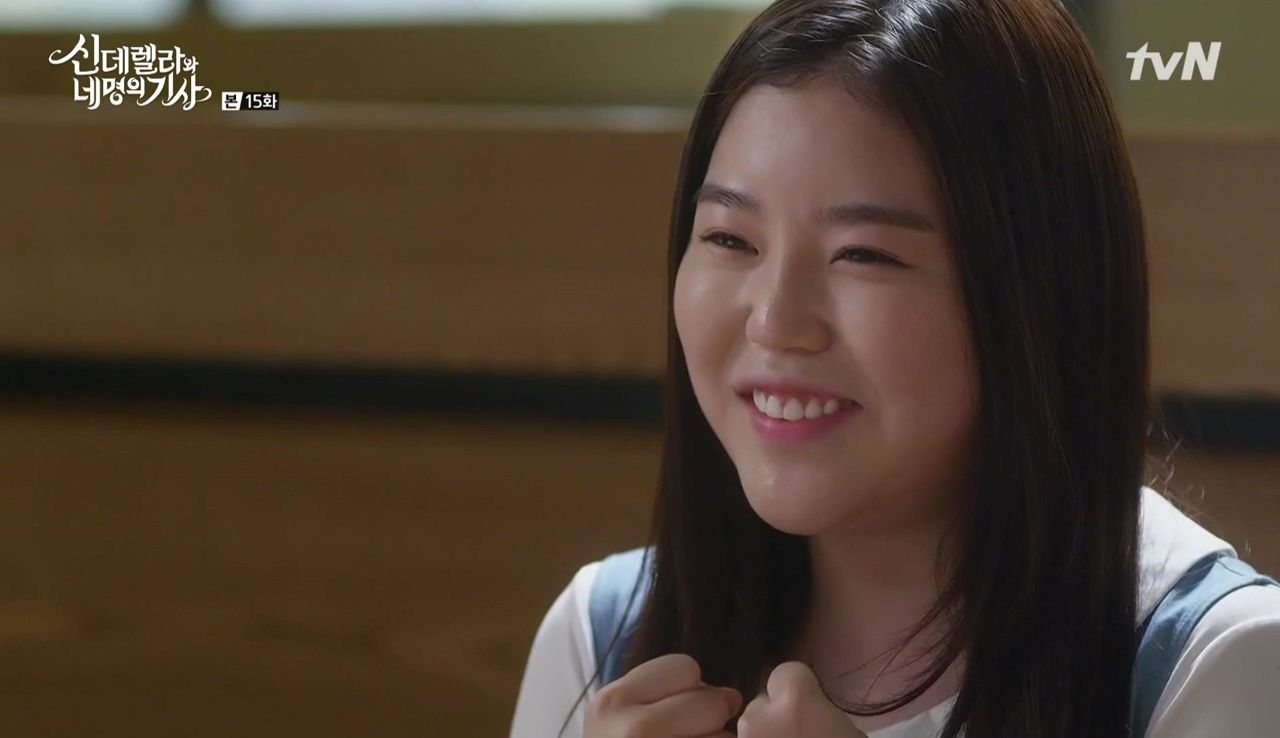 Ja-young yanks Seo-woo to a restaurant so she can feed him. She's concerned by his weight loss, but he doesn't have much of an appetite with the company fiasco, plus Ji-woon and Grandpa Kang's surgeries taking place tomorrow. Seo-woo laments that there's nothing he could do to resolve anything, but Ja-young perkily reminds him that he can sing; he needed cheer during troubled times, and now he can provide that cheer to everyone else through his music. Grateful for her support, Seo-woo discloses that he coincidentally thought of her first during this difficult time, and Ja-young exclaims that they're fated to be together, heh.
Hyun-min finds Hye-ji waiting for him at Sky House. After a long day, he's not in the mood to talk to her, but she speaks up anyway. She tells him he can stop feeling guilty towards her and her brother; it wasn't Hyun-min's fault that her brother died, and she's sorry for not knowing how he felt all these years. Reminded of the day he ran away in fear when her brother got hit by a car, Hyun-min heads to his room, rattled.
Hye-ji weeps, and after thinking it over, Hyun-min returns to her and confesses that it's hard for him to protect his grandpa and Haneul Group now because he never once protected anything that belonged to him and failed to protect what was dear to her. He pushed Hye-ji away and closed his heart because he felt like all he ever did was hurt her. But he's not going to do that anymore and vows to protect her properly. He strides toward her and pulls her in for a kiss.
The doctor's warning about possibly not waking up from surgery weighs heavily on Ji-woon's mind, but he turns and smiles when Ha-won enters the room. He brings up the "what if" notion of his surgery not going well, and Ha-won socks him in the arm for even thinking that. She's not amused, and assures him that won't happen. Ji-woon says he's not scared because she's by his side.
He believes his mother led him to Ha-won the day they first met at the columbarium on the anniversary of his mother's death. Ha-won's surprised to learn that their mothers' deaths are commemorated on the same day, which put them at the same place at the same time every year.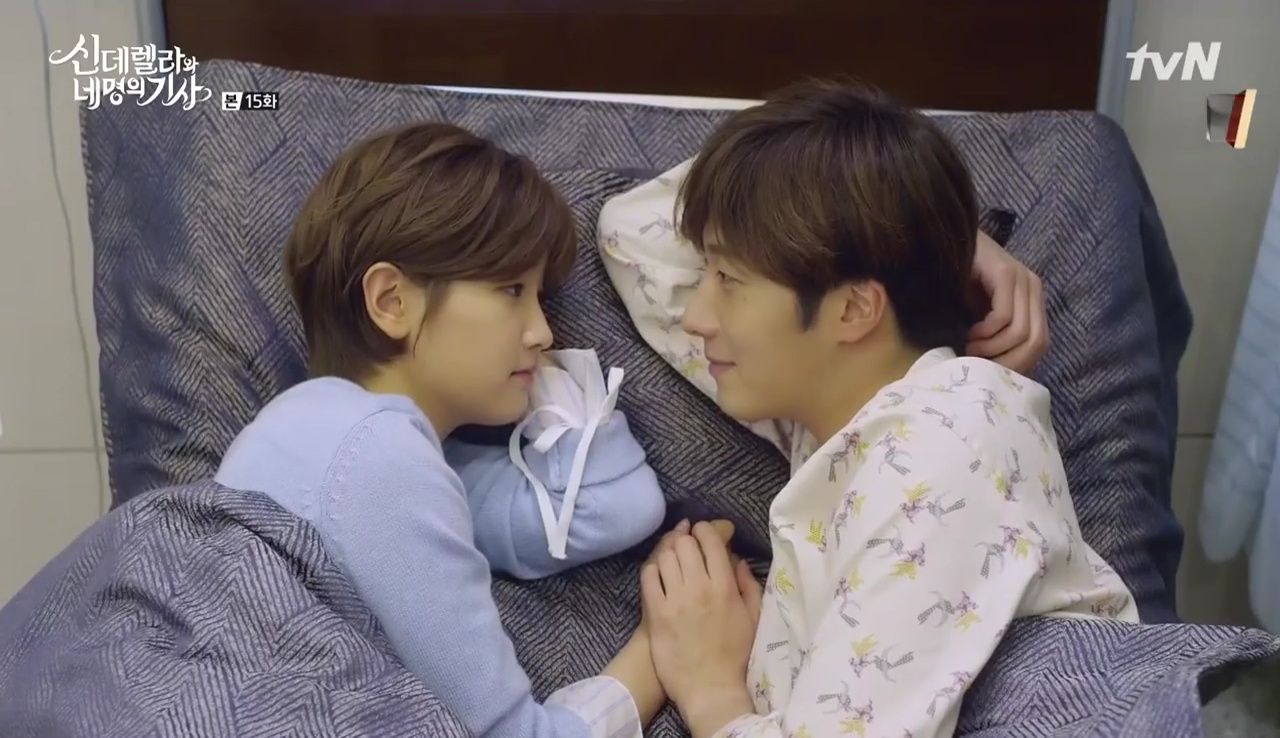 Ha-won sidles next to him on the bed. It's the last night before Ji-woon's surgery, and he tells her that he wants to do so many things with her. Everything he mentions are low-key date ideas (movies, strolls in the park, etc.), and he notes that she has yet to grant his wish after locating her necklace on that trip. His wish is to go on a date with her. Right now.
Cut to Ha-won distracting the nurses at the front desk by treating them with energy drinks while Ji-woon crawls on the floor and makes his escape. After changing into regular clothes, he and Ha-won take the elevator down, but the doors open to a group of doctors eyeing them suspiciously, so they make a run for it.
Holding hands and adorably dressed in blue, the two take a stroll through the park, take selfies, catch a movie, and venture to an aquarium. Afterwards, they head to a street food cart where Ha-won happily munches on spicy rice cakes and blood sausage. Ji-woon merely watches her eat since he has to fast for tomorrow's surgery. Feeling left out, he suggests they return next time so they both can dig in. Ha-won pauses at the mention of "next time," but manages to reassure Ji-woon with a hesitant, "Of course."
To change the subject, Ha-won dashes across the crosswalk and tells Ji-woon to hurry while the light is green. But then she realizes that she left her phone at the food cart, and Ji-woon offers to run back and grab it for her. Oh fiddlesticks! Curse you dramas for conditioning me to anticipate a truck of doom whenever there's a happy couple in the middle of a road. My palms perspired for no reason!
Like a sensible human being (whew!), Ji-woon waits to cross and waves Ha-won's phone in the air. Knowing he can't hear her since they're separated by traffic, she sadly addresses him: "Don't be surprised if I'm not there after you wake up from surgery. I'm sorry." Ji-woon sees her lips move, but yells that he can't hear her. Ha-won raises her voice and shouts that she loves him to mask her misery.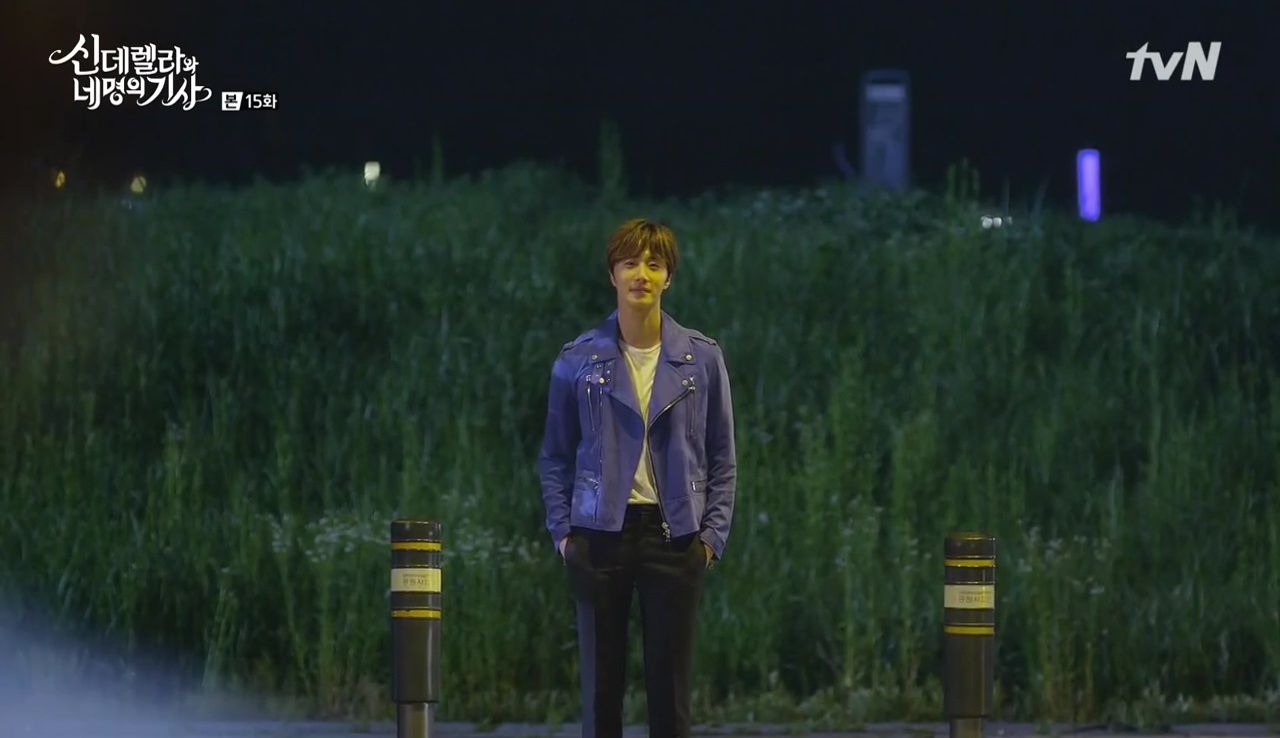 The light turns green, and Ji-woon happily runs to her and envelops her in a hug. She asks if he heard her, and he kisses her in response as the camera whirls around them. Back at the hospital, Ha-won's fast asleep on the couch. Ji-woon tenderly holds her hand and promises to return to her.
The next day's a big day. Hyun-min dons a suit for the shareholders meeting and receives a heartening text from Hye-ji; she tells him to protect Grandpa Kang's position just like he promised to protect her.
Oh, I almost forgot about these two: Yoo-na's being her delusional, whiny self while Stepmom's chiding her ignorance, when Stepmom suddenly receives a call from an unknown number that causes her to react in shock. Uh oh. Is Ha-won's pops okay?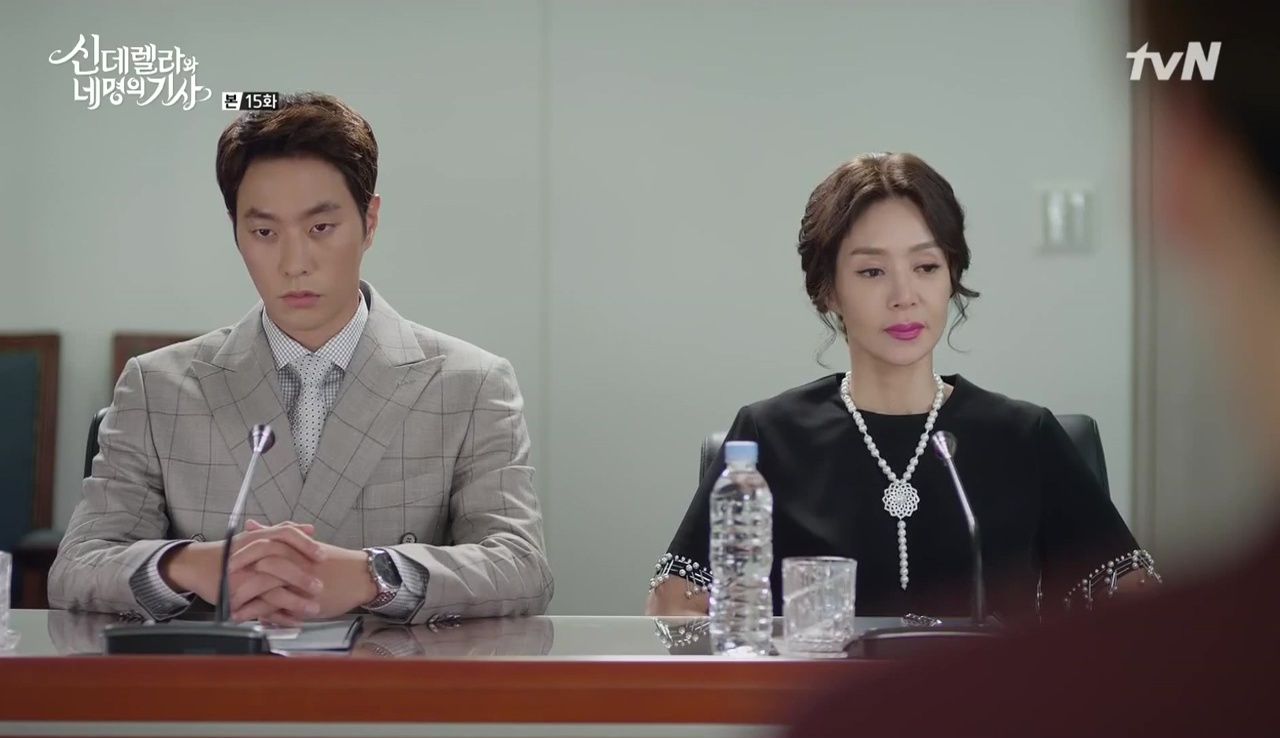 The Haneul Group shareholders meeting that'll determine Chairman Kang's dismissal is about to commence, and Hyun-min looks uneasy. Meanwhile, Ji-woon's getting fitted with various tubes for his operation. Ha-won looks worried, but clasps his hand and gives him an encouraging nod. We return to the shareholders meeting and all the board members drop their paper votes in a box. Hyun-min looks at Bodyguard Lee and Hwa-ja sitting across from him with steel in his eyes.
After Bodyguard Lee drops his vote in, Hwa-ja commends him for his hard work and states that they're nearing the end. Back at the hospital, Ji-woon looks over at Grandpa Kang one last time before they're both wheeled into the operating room.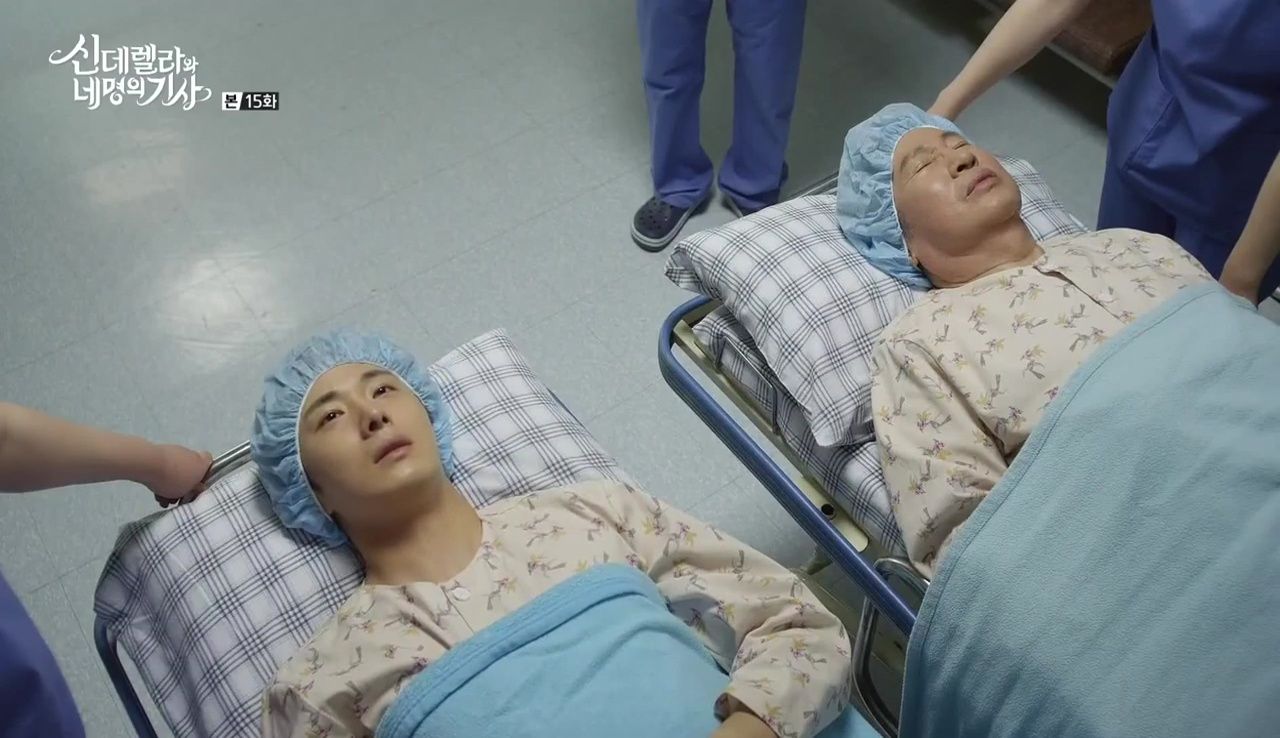 The votes have been counted, and the status of Chairman Kang's position is about to be announced. At the same time, surgeons are operating on Chairman Kang and Ji-woon when the monitors start beeping erratically.
Ha-won's waiting outside when a group of medical personnel rush into the operating room, causing her to fear the worst.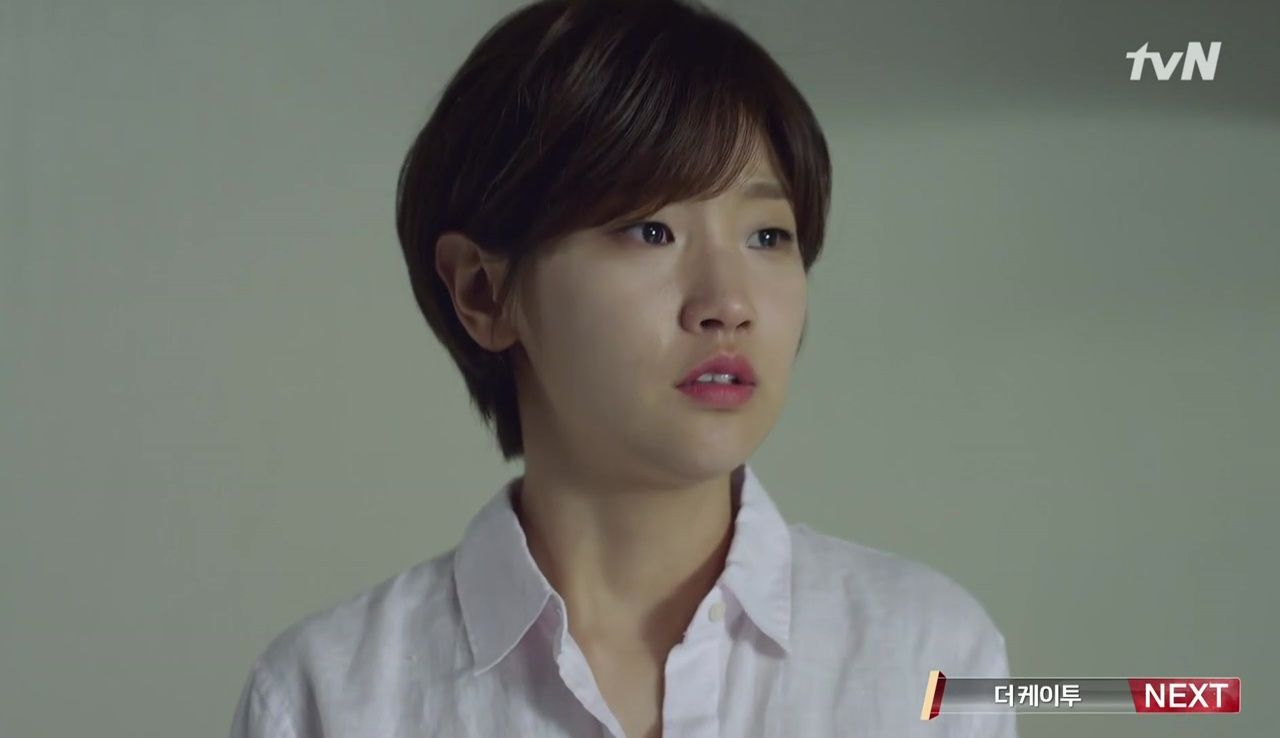 COMMENTS
Ah, the penultimate episode! Do I fear that Ji-woon and Grandpa Kang won't survive their operation? Mmm, no. I think they'll both end up fine and resume their lives in no time. Ji-woon's probably going to have a hiccup during surgery due to his allergy and cause everyone to fret, but I'm certain he'll wake up. It wouldn't be a Cinderella tale if the ending were tragic, right? It would be uncharacteristic of the show to throw a wrench in the works and surprise us with a sudden twist because I don't think the show is even capable of that, especially not this late in the game. Ha-won may disappear for a bit because of that darn dating ban (or whatever predicament her father's in), but she'll ultimately return to Ji-woon.
It was great to see Hyun-min step up and take charge of the Haneul Group fiasco. I wish I saw him do more to save Grandpa Kang's position than just speak to a group of board members and hope for the best, but hey, his effort counted for something. And what a relief it was to see him take matters into his own hands and deal with an issue that didn't involve Hye-ji for once. I'm glad Hye-ji and Hyun-min finally reconciled despite how unspectacular and unconvincing that scene was. It was a long time coming, but now we don't have to deal with their annoying "I love you, but I can't be with you" dance. It seems like all Hyun-min needed was Hye-ji's confirmation that he wasn't at fault for her brother's death in order to get out of his funk; the threat to his grandpa's company also helped. I don't think Sohn Na-eun and Ahn Jae-hyun brought out the best in each other, but it doesn't escape me that they're also working with a flimsy story line and subpar dialogue.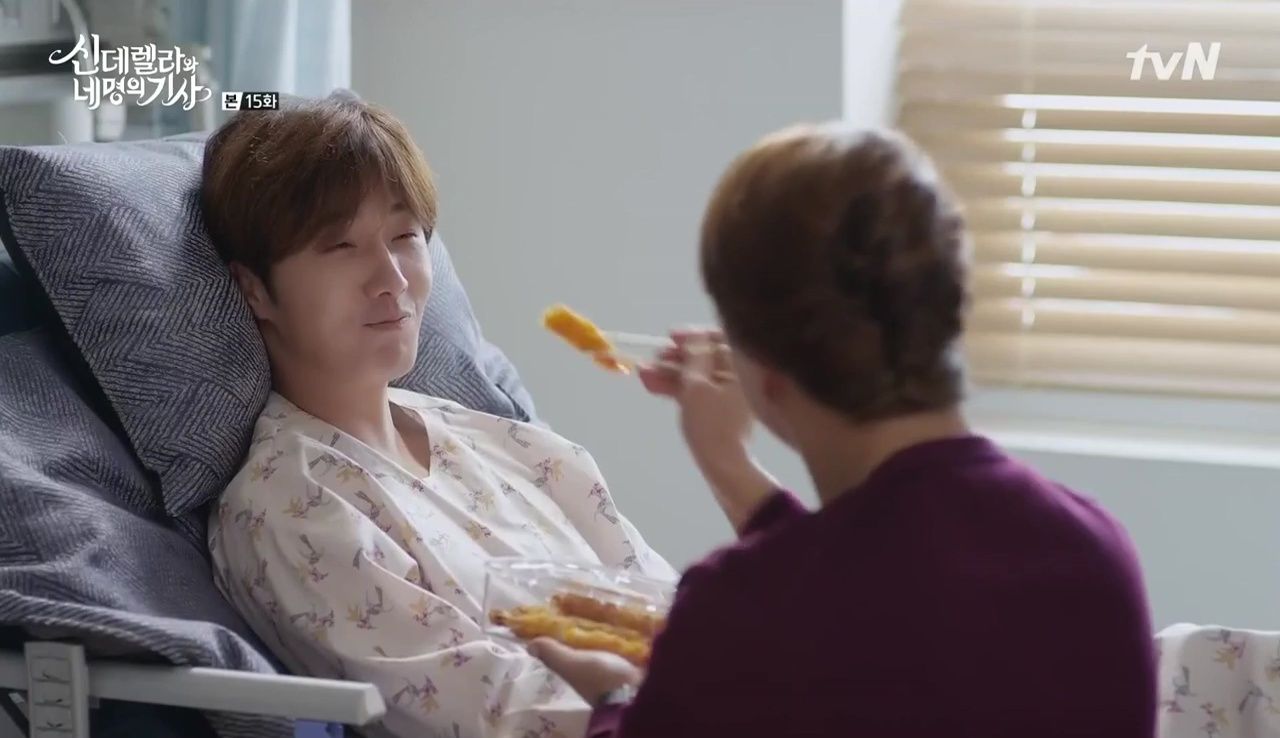 I have a feeling Bodyguard Lee's unexpected vote against Chairman Kang's dismissal will be seminal in tipping the scales for the chairman's position of power to remain in tact. And Hwa-ja will naturally be upset and feel betrayed, but so will her husband when he finds out that she tried to take over his company. It felt odd that Lee joined his mother on the dark side so readily after a mere necktie and dinner. His conflicted feelings were clearly depicted in this episode so he'll definitely do right by the Kangs when it counts the most, and vote based on his conscience.
Ji-woon and Ha-won barely got to enjoy each other's company before getting caught, so I'm glad we got to see them stuff as many adorable date-related activities as they could in one night. They couldn't stop beaming and holding each other, and I thoroughly enjoyed their cute romance. This show could've benefited from way more fluff to detract from the weak plot and puzzling character motivations, but I'll take what I can get, and I'm grateful for the fluff that was included. And thank goodness there was no truck of doom! I swear, the director was purposely messing with me in that crosswalk scene. However, in lieu of that ever familiar truck of doom, we thankfully got a nice scene that served as a metaphor for Ha-won and Ji-woon's ill-fated relationship: two people that belong together, but are separated for reasons (sort of) beyond their control.
With one episode remaining, I won't ask for much from a show that offered very little. I want perhaps 5% of the finale to consist of plot resolution (I'm being generous here), and the remaining 95% to just have all three Kang boys happily hanging out with their respective girlfriends (we all know what the pairings are: Seo-woo plus his number one fan Ja-young, the double H's, and our main lovebirds, Ji-woon and Ha-won) and going out on group dates because they've grown closer as a family, partly in thanks to Ha-won and her successful "completion" of a few "missions" here and there. Unleash the kisses, the hugs, the laughter, sunshine, rainbows, and fluff on top of fluff until the finale is so fluffy we won't totally regret tuning in to an easy, albeit unimaginative and immensely flawed show.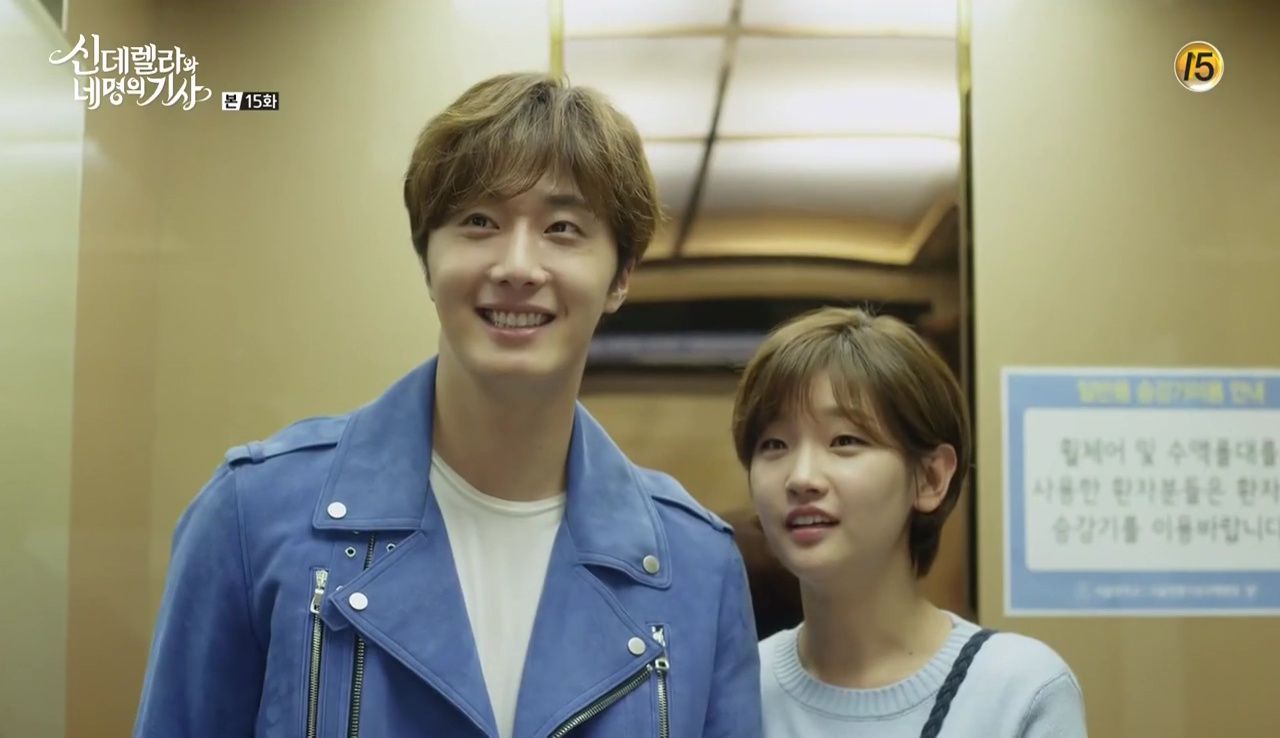 RELATED POSTS
Tags: Ahn Jae-hyun, Cinderella and the Four Knights, featured, Jung Il-woo, Lee Jung-shin, Park So-dam