Elegant actresses team up at Woman of Dignity's first script read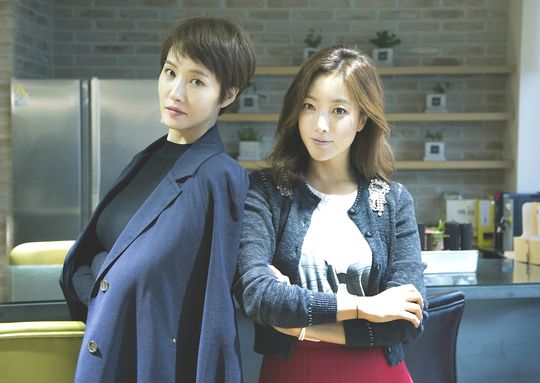 Now that casting is complete, upcoming drama Woman of Dignity recently held its first script reading. It's the drama about a privileged Cheongdam-dong woman, played by Kim Hee-sun (Angry Mom), who hits rock bottom when her husband betrays her and her chaebol father-in-law throws her out on her ear. Co-starring with Kim Hee-sun will be Kim Sun-ah (Masked Prosecutor), whose character is an unfazeable woman who climbs her way up the social totem pole despite her Choongcheongdo backwater origins.
Kim Hee-sun will play the cheerful, elegant, and charismatic Woo Ah-jin, while Kim Sun-ah is the cool, nonchalant Park Bok-ja. According to reports, Kim had the Choongcheongdo accent down pat at the script reading. Lee Ki-woo (Memory) plays a coma-patient-turned-lawyer, and Jung Sang-hoon (Jealousy Incarnate) plays Woo Ah-jin's cheating husband. Jung reportedly showed great comedic chemistry with his onscreen father, played by Kim Yong-gun (Cinderella and the Four Knights), ad-libbing some of the funniest moments.
The scriptwriter for Woman of Dignity, Baek Mi-kyung, wrote last year's tearjerker Beloved Eun-dong and will also be writing Park Bo-young's Strong Woman Do Bong-soon. PD Kim Yoon-chul has directed some of my favorite old-school dramas like My Name Is Kim Sam-soon and Que Sera Sera, but he also helmed the poorly rated Madame Antoine.
By all accounts, the atmosphere at the script reading was friendly and earnest. The production company JSPictures' CEO, Lee Jin-seok, gave a few words of encouragement to the crew: "I think this [Woman of Dignity] could become the hit drama of 2017. I hope it will be a healthy, happy, meaningful project." To that, PD Kim Yoon-chul added that he was both nervous and eager, but asked that everyone perform comfortably, just as they had prepared. The biggest laughter and applause were drawn by the oldest veteran actor in the room, Kim Yong-gun, who promised to "open his wallet often" and buy lots of food.
It looks like Woman of Dignity could become a great female-centric drama. Would it be asking for too much to hope for something along the lines of a mature version of Age of Youth? I have my fingers crossed that they won't disappoint by following the stereotypical formula with a Candy heroine and an evil second lead. The casting of Kim Hee-sun and Kim Sun-ah already have me half-sold on it.
Female-centric chic comedy drama Woman of Dignity will be broadcast next year.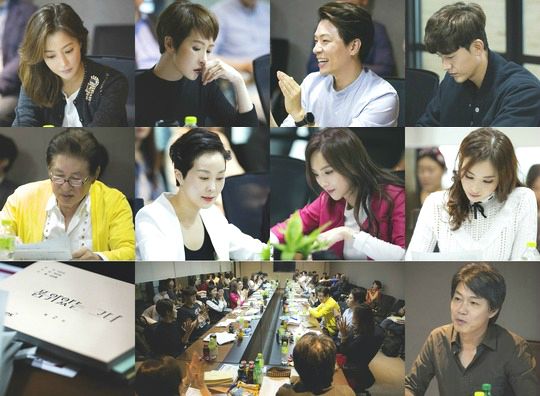 Via Newsen
RELATED POSTS
Tags: Jung Sang-hoon, Kim Hee-sun, Kim Sun-ah, Lee Ki-woo, Woman of Dignity