Entourage to be simulcast in nine countries
It has been announced that tvN's upcoming drama Entourage will be simultaneously broadcast in nine different Asian countries, including Korea, China, and Japan. In China, Entourage will be streamed through popular online media outlet Tencent Video at the same time as the Korean live broadcast. In Japan, it will be aired a week later on Mnet Japan. This is the first time a Korean drama has had such a wide release as a simulcast, and buzz continues to mount for the series.
Based on the 2004-2011 American series on HBO, Entourage features an inside look at showbiz through the eyes of an up-and-coming hot celeb Young-bin, played by Seo Kang-joon (Cheese in the Trap). His hilarious posse consists of Park Jung-min (You're All Surrounded), Lee Kwang-soo (Dear My Friends), and Lee Dong-hwi (Answer Me 1988). Then there's his agent, played by Jo Jin-woong (Signal), who hovers over him like a mother duck, cramping his style. The long list of famous stars lined up to cameo includes Song Ji-hyo, director Lee Jun-ik, girl group MAMAMOO, Kang Haneul, Kim Sung-kyun, and Ha Jung-woo.
The latest teasers feature the fun-loving group of boys living the high life on a yacht, a club, and attending the Busan International Film Festival. Despite Jo Jin-woong looking like he's just about had it, Seo Kang-joon and his crew embrace their new glittering social lives and continue to live it up.
The second teaser explains a little bit more about Seo Kang-joon's character, Young-bin, and his attitude toward his acting career: "If I say I don't want to do it, I mean it." Someone else says behind his back that the stardom has gone to his head, and he's doing whatever he wants. With his characteristic happy-go-lucky attitude, Young-bin says that actors are capricious by nature, and tells everyone, "Just enjoy life. It's great."
Pre-show excitement is buzzing around, especially in China, where tvN is a known brand through well-made dramas like Oh Hae-young Again and Signal. Tencent Video's drama department head Huang Ge stated that he believed Entourage would be a hit from the beginning, and that its humor would appeal to the Chinese audience. There are currently plans to air the series in Hong Kong, Singapore, Taiwan, Malaysia, Indonesia, Thailand, Philippines, Cambodia, Myanmar, and Australia as well. The hotly anticipated show is expected to garner large audiences in each of the nations in which it will air. Hopefully it'll live up to the hype, because now there's a lot of it.
Entourage will be broadcast on tvN Friday-Saturday, starting November 4.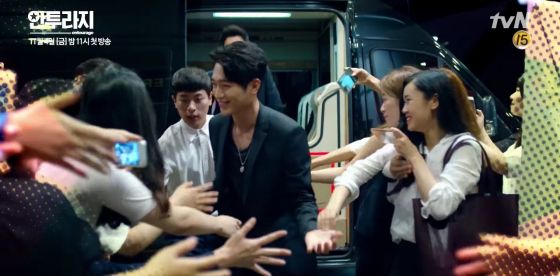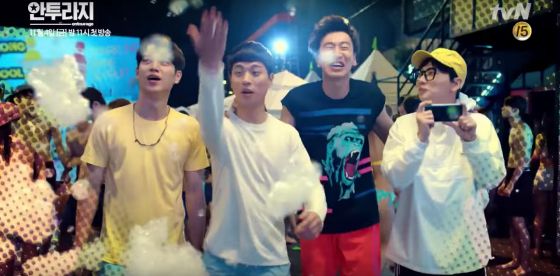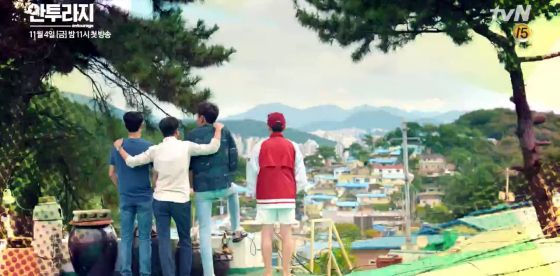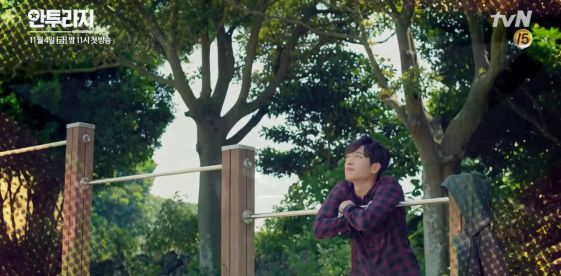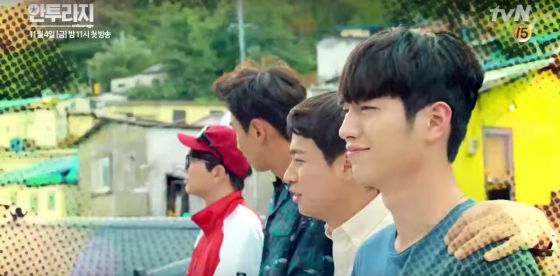 Via XSports News, Newspim
RELATED POSTS
Tags: Entourage, Jo Jin-woong, Lee Dong-hwi, Lee Kwang-soo, Park Jung-min, Seo Kang-joon