Park Jin-hee and Oh Ji-ho added to KBS tearjerker Oh My Geum-bi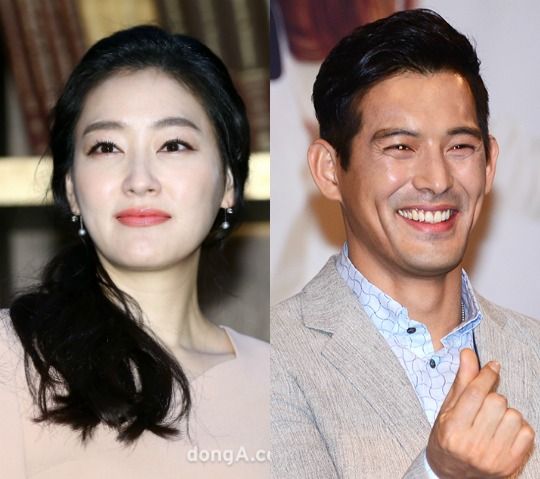 Park Jin-hee (Memory) and Oh Ji-ho (My Little Baby) have signed on to KBS's new drama Oh My Geum-bi (formally called My Fair Lady), the tragic story of a father and his eight-year-old daughter Geum-bi who suffers from a rare disease known as Niemann-Pick disease type C (NPC). The rapid mental and physical deterioration that occurs is akin to Alzheimer's disease, hence the moniker, "childhood Alzheimer's."
Park Jin-hee is set to play a woman named Go Kang-hee who searches for and retrieves stolen cultural artifacts even though that may not be her actual job. She is, however, a researcher of trees and shrubs who prefers dealing with plants than people. She lives a life of solitude in a museum-like house filled with old artifacts left by her father and is on the lookout for a golden national treasure that went missing from the excavation site. To locate it, she meets with the granddaughter of a deceased black market arts dealer.
Go Kang-hee's lonely life is the result of a past wound, but when Geum-bi and her father enter her life, they patch up her fractured heart. She develops feelings for Geum-bi's father and learns how to comfort others through Geum-bi.
Taking on the role of Geum-bi's father Mo Hwe-chul is Oh Ji-ho. He once dreamed of becoming a chef, but turned to a life of swindling after he lost his sense of smell. But he's not a very good swindler as he lacks the smooth speech and aggressive demeanor to hoodwink the unsuspecting. His "childhood-Alzheimer's"-stricken daughter Mo Geum-bi (Heo Jung-eun) is an otherwise bright and punctilious girl with a picky palate and a stubbornness as firm as a cable wire. She holds tight and never lets go of whatever she needs for security. Her mother Jang Joo-young (Oh Yoon-ah) is a cold and intimidating woman who says very little, but elicits fear with her actions.
I'd say this is a pretty solid core cast that's capable of bringing on the waterworks. Park Jin-hee is stellar; I cried with her when she played a bereaved mother in Memory. And well, if cutiepie Heo Jung-eun cries, I can't not cry. Ugh.
Oh My Geum-bi, which won in a KBS script competition, will be directed by PD Kim Young-jo (Cinderella's Sister) and will air in November after On the Way to the Airport ends. It will face some stiff competition against SBS's Lee Min-ho and Jeon Ji-hyun's Legend of the Blue Sea.
Via Osen,Daily Sports
RELATED POSTS
Tags: Oh Ji-ho, Oh My Geum-bi, Oh Yoon-ah, Park Jin-hee