Lee Shi-young turns badass in female version of The Man from Nowhere
Full-time actress Lee Shi-young (My Beautiful Bride) who also is an amateur boxing champion in her spare time will be a force to be reckoned with in her upcoming action movie Midsummer. Dubbed the female version of The Man From Nowhere, the 2010 gritty blockbuster starring Won Bin, this new flick has generated buzz amongst entertainment industry insiders.
Lee Shi-young has been cast in the role of In-ae, a mysterious young woman with a secretive past. When her sister gets mixed up with some bad characters, In-ae will do whatever it takes to get her back. Playing the younger sister who feels shunned by the world is Park Se-wan, the newbie actress who earned a bit of recognition for landing in the Top 10 potential leads for the drama remake My Sassy Girl.
Rounding out the cast are some experienced actors with solid works under their belt. Lee Jun-hyuk (A Bluebird's House) will be playing cold and cruel mob boss Han Jung-woo. Choi Jin-ho, who was the personal secretary to So Ji-sub in Oh My Venus, will be the powerful shadowy figure who is at the center of all the criminal plots, and Lee Hyung-chul (Flower of the Queen) has been cast as the key person who seems to hold all the clues. Finally, we have Kim Won-hae (Monster) as a shady black market dealer who introduces In-ae's sister to this dangerous world.
Production for Midsummer started on June 13, and a premiere date has yet to be announced.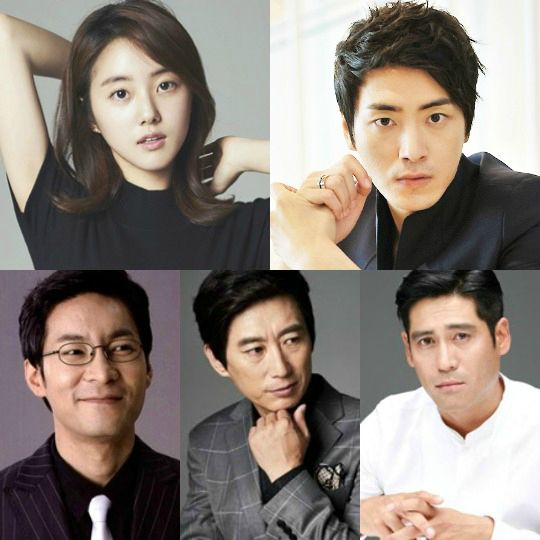 Park Se-wan, Lee Jun-hyuk
Choi Jin-ho, Kim Won-hae, Lee Hyung-chul
Via TV Report
RELATED POSTS
Tags: Lee Jun-hyuk, Lee Shi-young