Casting calls: Lawyers and gamblers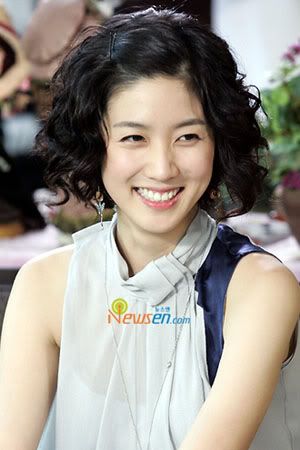 For some reason I can't quite fathom, the news is full of reports of renewed denials that Lee Soo Kyung and Shin Dong Wook, who played a couple in MBC's Soulmate two years ago, are NOT dating. I wasn't aware that it was much of a question these days, so I smell publicity maneuver, although it just seems so weirdly irrelevant. Anyway, both sides are denying that they're anything more than friends. O-kay.
Of the two, I suppose Lee Soo Kyung is more in the public eye at the moment: Originally having agreed to appear in Kim Sun Ah and Lee Dong Gun's upcoming drama When Night Comes, she has suddenly withdrawn from that project to headline her own, MBC's Wednesday-Thursday drama Lawyers of Korea, set to follow Spotlight. Although the move has earned her some criticism, you can't blame an actress for dropping a supporting role in favor of a leading one. Lawyers also stars Ryu Su Young (Bad Couple, 18 vs. 29) and starts in July.
In other casting news, Han Ye Seul will be starring in SBS's drama Tazza, a television version based on the gambling film of the same name. She plays Madam Jung, the role originated by Kim Hye Soo in the film. (Umm, not so sure the casting fits for that one…)
And SBS's upcoming "premium drama" My Sweet City has also cast Choi Kang Hee (Thank You, My Scary Girl) as an editor at a publishing firm. The drama co-stars Lee Seon Kyun (White Tower) and premieres on June 6.
I'm not necessarily drawn to any of the dramas in this batch, but since I'm not too drawn to a particular drama at the moment, at least the new spate of incoming series offers a change of pace. I'll have to see if any of them sticks.
Via Mk.co.kr, My Daily, Hankyung
SONG OF THE DAY
Outsider – "사랑할수있을까?" (Could we love?) [ Download ]
Audio clip: Adobe Flash Player (version 9 or above) is required to play this audio clip. Download the latest version here. You also need to have JavaScript enabled in your browser.
RELATED POSTS
Tags: Choi Kang-hee, Han Ye-seul, Lawyers of Korea, Lee Seon-kyun, Lee Soo-kyung, My Sweet Seoul, Shin Dong-wook, Soulmate, Tazza