Ara's Twenty-Year-Old Story
Ara celebrates being twenty with her first trip as a legal adult, taking off for Tokyo in a program for cable lifestyle channel O'live, She's O'live: Ara's Twenty-Year-Old Story (or, Ara's Story of Being Twenty).
In the program, Ara visits the sights in several of Tokyo's fashionable districts, stopping by hip spots like the pop artist Yoshitomo Nara's café and browsing the expensive stores of Harajuku, yes, that home of the uber-trendy fashion aesthetic bastardized by Gwen Stefani. Ara has a chance to show her apparently impressive Japanese skills as well.
Throughout the trip, she tells anecdotes of her life, like this one that surfaced when dropping by a store selling Christmas items (it's only August!): "When we found out that [SPOILER?] our parents were really Santa, my younger brother and I would pretend to be asleep while my mother set up the presents, and once we even sneaked outside to open our presents, then rewrapped them and went back to sleep."
The program airs in two segments, the first of which ran August 30, and the second which shows on September 6.

Walking her dog in Odaiba: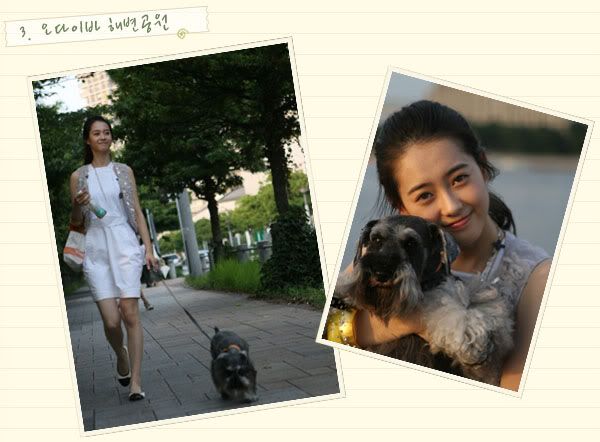 Rainbow Bridge: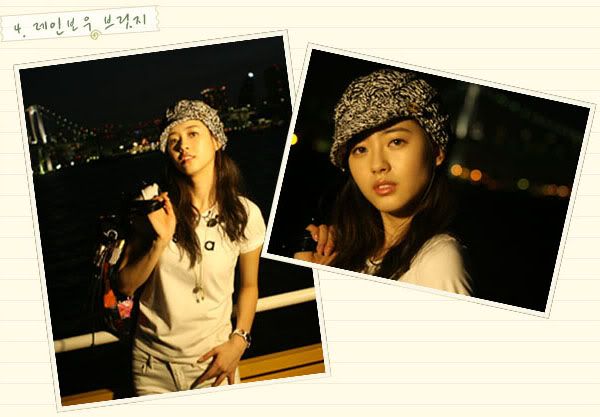 Yoshitomo Nara A to Z cafe:
Luxury shopping in the Omotesando district:
Famous Del Rey Chocolates at Omotesando Hills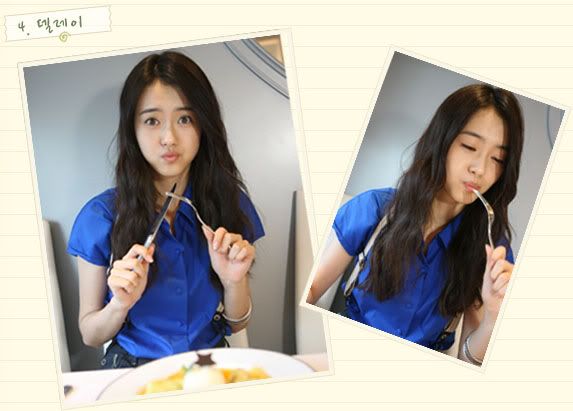 Via Newsen
RELATED POSTS
Tags: Go Ara, reality shows