Singing the Power of Love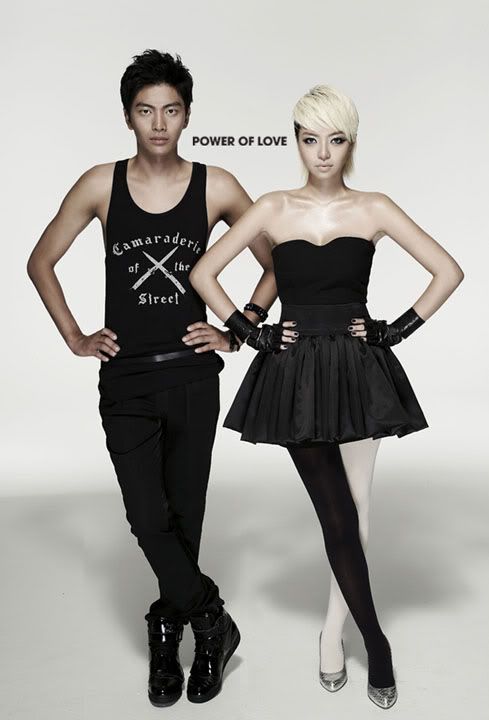 Actor Lee Minki (Mixed-up Investigative Agency and Dal Ja's Spring) is lending his hitherto-unknown vocal talents to a track with Korean electronica/pop singer Sheean in a collaboration with Japanese electronica/Shibuya-kei artist FreeTEMPO. The song, titled "Power of Love," was released as a digital single today.
Lee Minki managed to squeeze in recording time with Sheean in between his busy film schedule; he is currently working on the film Haeundae [해운대], which also stars Ha Ji-won and Seol Kyung-gu. FreeTEMPO (aka Takeshi Hanzawa) flew to Korea in August to work on the project.
Lee said, "I've always liked FreeTEMPO and electronic music, which is why I agreed to this project. It felt really awesome to work with artists I already liked."
Lee also is to appear in the music video (catch a preview below). Meanwhile, FreeTEMPO and Sheean are set to perform "Power of Love" live at the Pusan International Film Festival on October 3.
Via Herald Biz and poweroflove.kr
SONG OF THE DAY
FreeTEMPO X Sheean – "Power of Love" feat. Lee Minki. Written, arranged, and programmed by FreeTEMPO, lyrics by Sheean. I've featured both FreeTEMPO and Sheean before; check out Sheean's other songs here and here. [ Download ]
Audio clip: Adobe Flash Player (version 9 or above) is required to play this audio clip. Download the latest version here. You also need to have JavaScript enabled in your browser.
You'll probably recognize FreeTEMPO from the two tracks featured in Coffee Prince, which you can download here (and listen below).
FreeTEMPO – "Immaterial White"
Audio clip: Adobe Flash Player (version 9 or above) is required to play this audio clip. Download the latest version here. You also need to have JavaScript enabled in your browser.
FreeTEMPO – "Sky High"
Audio clip: Adobe Flash Player (version 9 or above) is required to play this audio clip. Download the latest version here. You also need to have JavaScript enabled in your browser.
RELATED POSTS