KBS N's first drama Lottery Trio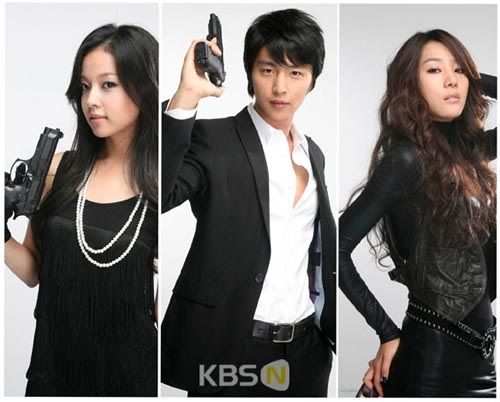 Shin Dong-wook (Soulmate, War of Money), Yoon Ji-min (HIT), and Yoo Yeon-ji (Hwang Jini) are taking on the first drama produced for cable satellite channel KBS N, Lottery Trio.
KBS N has produced several of its own films, such as 2006's Ad-lib Night, the Lee Yoon-ki film in which Han Hyo-joo showed herself to be much better than she has since. However, this will be KBS N's first drama production.
In Lottery Trio, Yoon Ji-min and Yoo Yeon-ji play sisters who, along with Shin Dong-wook's character, stumble upon a lottery scam and work to expose the conspiracy. Director Lee Hyung-min of Snow Queen, Winter Sonata, and I'm Sorry, I Love You will be acting as PD, although the actual directing will be left to experienced music-video director Kim Sol-mae.
A production member explained that despite cable dramas' tendencies to go for shocking and provocative material, this series will present a ligher approach to a heavy subject with a "fantastic twist" and "dramatic fun." (I'm just glad Shin Dong-wook cut his hair. I know. SHALLOW!)
The drama premieres November 14.
Via Mk.co.kr
RELATED POSTS
Tags: cable programs, Shin Dong-wook