28th Critics Choice Awards names its top honors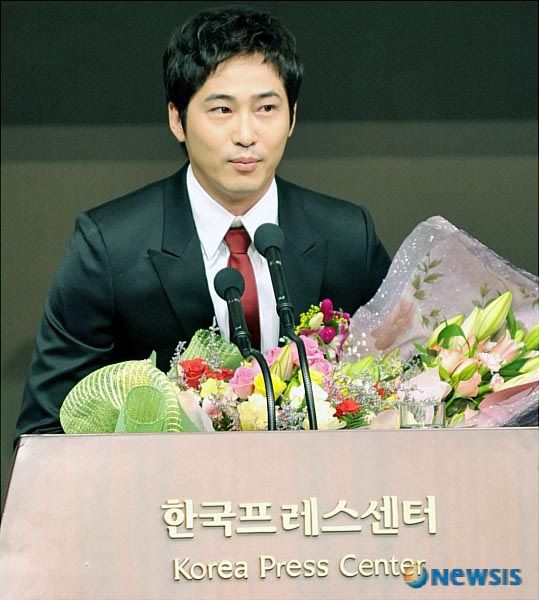 The 28th Critics Choice Awards, presented by the Association of Korean Film Critics, awarded its top honors on November 5. The film A Movie Is a Movie (or Rough Cut), starring So Ji-sub and Kang Ji-hwan (above), was the big winner of the night, pulling in three awards total, two for its lead actors and one for its director.
Su Ae also added to her stash of awards for the Vietnam War-period film You're Far Away, while Kim Ki-duk's latest film Dream (Bimong) was also honored.
We can expect more awards ceremonies to come in the coming months, with each drama station putting on its respective ceremonies as well as the Blue Dragon Awards, among others.

WINNERS LIST:
Best Film: Night and Day [밤과 낮]
Best Director: Kim Ki-duk (Dream) [비몽]
Best Actor: So Ji-sub (A Movie Is a Movie) [영화는 영화다]
Best Actress: Su Ae (You're Far Away, aka Sunny) [님은 먼곳에]
Best Screenplay: Night and Day (Hong Sang-soo) [밤과 낮]
Best Cinematography: Byun Hee-sung (Divine Weapon) [신기전]
Best New Director: Jang Hoon (A Movie Is a Movie) [영화는 영화다]
Best New Actor: Kang Ji-hwan (A Movie Is a Movie) [영화는 영화다]
Best New Actress: Seo Woo (Crush and Blush) [미쓰 홍당무]
Best Artistic Achievement: Jo Sang-kyung (Modern Boy) [모던보이]
Best Music: Kim Tae-sung (Crossing) [크로싱]
Special Achievement: Choi Eun-hee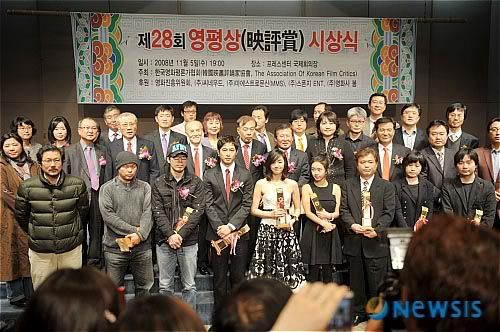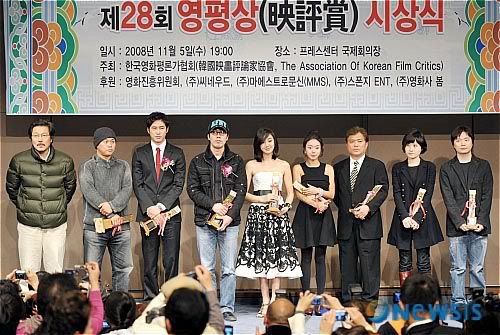 Su Ae accepts her Best Actress award:

New Actress and New Actor Seo Woo and Kang Ji-hwan receive their awards, but Best Actor So Ji-sub was not in attendance:

Hong Sang-soo accepted dual awards, for Best Screenplay and Best Film, for his Night and Day; Jang Hoon picked up a Best New Director award; and Kim Tae-sung won for the music of the film Crossing:

Despite his international acclaim, Kim Ki-duk has not been a popular director within his native Korea, but he has earned recognition for Dream:
Via Culture Journal
RELATED POSTS
Tags: A Movie Is a Movie, awards, Kang Ji-hwan, Kim Ki-duk, So Ji-sub, Su Ae