Feature directing debut in the works for Yoo Ji-tae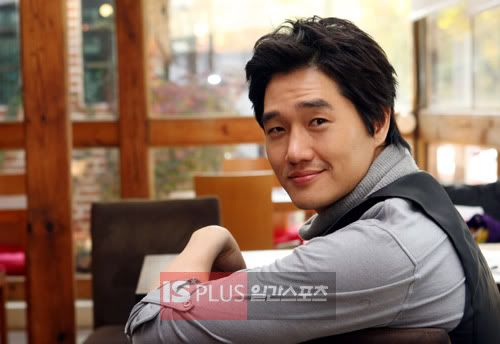 Yoo Ji-tae is readying to don his director's hat once more for his debut feature film. The 32-year-old actor has had remarkable success in his acting roles (Oldboy, Traces of Love), and has also enjoyed a good amount of praise for his previous three short films, which he wrote and directed.
Yoo's directorial debut in 2003, the short film Bicycle Boy, was well-received, and his follow-up 2005 short How Do the Blind Dream starred Oh Dal-su (The Good, The Bad, The Weird) and went to the Clermont-Ferrand International Short Film Festival in France. His third short, Out of My Intention, had its own theatrical release earlier this year and screened at several short film festivals.
Although there are a fair number of Hollywood actors who branch into directing, it's rare for that to happen in the Korean industry. Kim Hae-gon is one case of a screenwriter taking on acting, but Yoo is unusual in that he's an A-list actor branching into writing and directing, the first of that rare breed since 1970s actor-director Ha Myung-joong.
Yoo has revealed that he has finished writing the feature screenplay, but wants to punch it up to make it more entertaining. On the acting side, he's wrapping up promotional activities for his movie Soonjung Manhwa while starting shooting on his upcoming drama with Choi Ji-woo, A Star's Lover (she's the star, he's the lover).
Via DongA
RELATED POSTS
Tags: directors, Yoo Ji-tae