"Soonjung Manhwa" press conference: XOX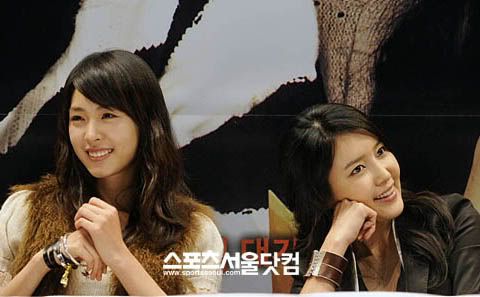 The cast was out to promote the film made from popular internet manhwa Soonjung Manhwa (i.e., shojo manga) on November 3 in Seoul. Well, most of the cast — the production press conference featured stars Chae Jung-ahn (Coffee Prince), Super Junior's Kang-in, and Lee Yeon-hee (East of Eden), but was missing one of its leads, Yoo Ji-tae (Oldboy), who was in Japan.
The relationships in the film feature the large age gaps between its older generation and the younger, pairing Chae Jung-ahn (as an older woman who's experienced disappointment in love) with the younger Kang-in, whose character is a high school student "who chases her around doggedly." Meanwhile, Yoo Ji-tae plays a bashful 30-year-old who meets the "tough" high school student played by Lee Yeon-hee (and is pushed around by her strong(er) personality).
Soonjung Manhwa opens on November 27.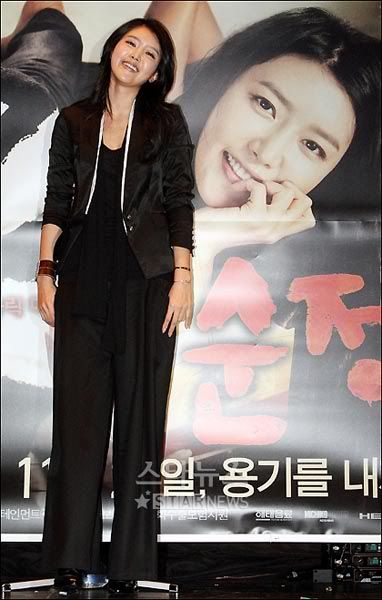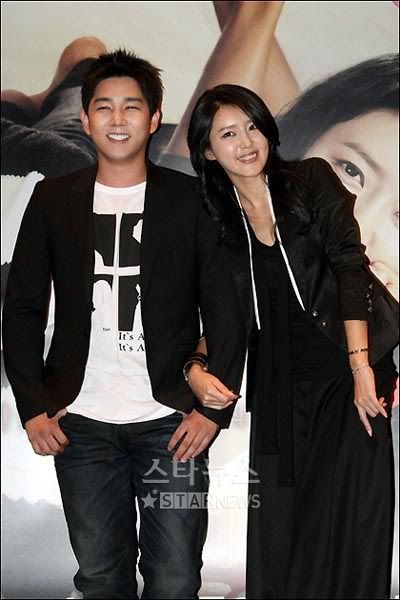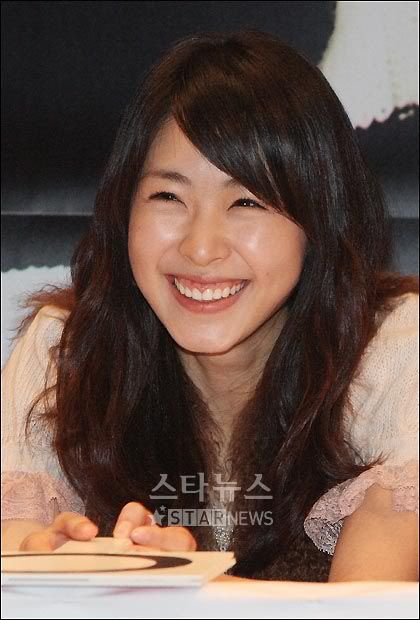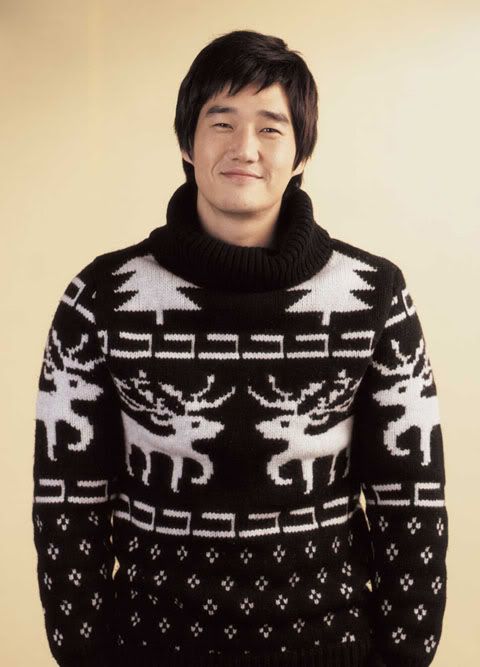 Chae Jung-ahn with Kang-in; Lee Yeon-hee; the absent Yoo Ji-tae; director Ryu Jang-ha
Director Ryu Jang-ha expressed the difficulty of adapting an internet hit, saying, "It was my task to make the film similar to the original and yet different."
After reading the manhwa, he had thought he could adapt it for film, and wrote a draft of the screenplay that was very close to the plot of the manhwa, then thought, "If it's this similar, why bother with the film?" Over the next six months, he changed the screenplay and eventually entrusted a different writer to work over parts of the script.
Ryu mostly feels he got lucky with his first choice in casting, having seen Chae Jung-ahn in Coffee Prince and thinking of her for the film. He was a fan of Lee Yeon-hee, and wanted Yoo Ji-tae not for his recent film work but for the softer image he'd had as a 26-year-old. As for the last role, the director explained that both Kang-in and his fellow Super Junior mate Choi Shi-won were up for consideration, but he feels satisfied that Kang-in was right for the role.
RELATED POSTS
Tags: adaptations, Chae Jung-ahn, Kang-in, Lee Yeon-hee, press conferences, Yoo Ji-tae