Jo Seung-woo's "quiet" enlistment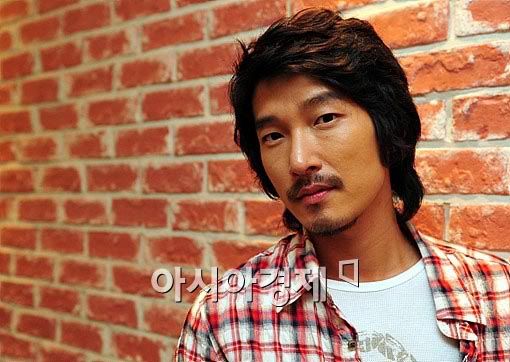 Actor Jo Seung-woo (Go Go 70, Tazza) really wanted to make his army enlistment "quietly" (his words) — so he headed off to training camp on the 15th without a big send-off. We did get, however, article after article telling us just how very "quietly" he went.
(As a celebrity, the public is inevitably going to find out at some point, but if he really wanted to go quietly, he could have announced it after the fact, like Yang Dong-geun did earlier this year, rather than announce for weeks, repeatedly, that he was enlisting soon. Because in my book, weeks of "I'm enlisting soon! I won't tell you when because I want it to be quiet, but I'm going! Soon! Army! Me!" doesn't constitute "quiet." But yes, I'm sure it's his management's fault more than his.)
Jo's last project was the film Like Fireworks, Like a Butterfly, a movie with Su Ae (You're Far Away) and directed by Kim Yong-kyun (Boys of Tomorrow), which just finished filming last month. The project just completed poster shoots and is in post-production, and planning for a 2009 release.
Following four weeks of training, Jo will enter active duty; his discharge is scheduled for October 23, 2010.
Via No Cut News, Newsen
RELATED POSTS
Tags: army duty, Jo Seung-woo