Witterings on 2008 dramas [Year in Review, Part 1]
[And thus begins the year-in-review series for 2008 dramas! This'll be a four-part series, and I'm honored to have three lovely bloggers — Sevenses, thunderbolt, and Dahee_Fanel — offering up their reviews in addition to mine. Hope you enjoy! –javabeans]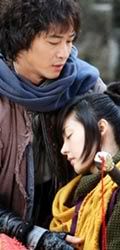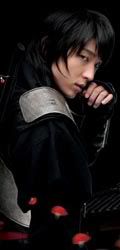 Year in Review – 2008
– In which I practiced my ?? face a lot.
Well, I'm but a wee babe in dramaland compared to Sarah, thundie and Dahee – I really started watching kdrama in earnest in late 2007. *pause while everyone picks their jaws up from the floor*
Caveat: I don't have a huge base from which to compare, so this is all in my own humble opinion. You don't have to agree, and you are definitely welcome to discuss. (No trolling, though, or I will start waving the Baton of Baleetion.) First of all, I'd like to say that my watching dramas is purely for the sake of relaxation – I have enough stress and overwork from school already, plskthx. Therefore it's rather unlikely for me to take a huge tearjearker and run with it, if you know what I mean.
(And the concept of tearjerkers in general just baffle me a little. Why make yourself unhappy? I do love Atonement to the itty bitty pieces of my fairly battered heart, though that's neither here nor there.)
So, looking over at the ones I watched this year, I'm actually fairly monogamous about my dramas. (Yay for having schoolwork?) The one thing that kind of stood out in my memory of this year, however, is that mostly all of them tended to have many 'bleh' moments – including the ones I'd loved and watched like an obsessed thing.
SONG OF THE DAY
Alanis Morissette – "Orchid," as it is currently my favourite song ever and I wanted to share it.
[ Download ]
Audio clip: Adobe Flash Player (version 9 or above) is required to play this audio clip. Download the latest version here. You also need to have JavaScript enabled in your browser.

Hong Gil Dong
This was the hilariously rousing drama that kicked off my new year. Fusion sageuk? No problems there. The gags were funny (well, minus the toilet humour), the plot very much full of the intrigue and politics common in sageuks, but the two elements balanced each other out nicely. Plus, baby hottie Jang Geun Suk and Kang Ji Hwan of the Expressive Eyes did a very good job of glueing me to the screen. I was kind of annoyed at Sung Yuri for being overly acty at the beginning, but she was otherwise adorable to a tee.
And then the writers decided to ditch the 'fusion' and went for a big, tragic, sageuk-y ending. Seriously, Hong sisters? That wasn't necessary.
Understand that I am in no way insulting the ending – it was beautifully done, for what the writers and producer were going for. I just don't think it was the appropriate one for a good message, if you will.
In the end there was much ranting from both Chang Hui and Gil Dong about their ideal governments, and how the two clashed, with tragic results for the Hwal Bin Dang. The message I get from that is – Strive and you shall not obtain, but at least people will remember you afterwards.
That's terribly depressing, and while I totally recognize that perfection in politics will come in a day when the sun rises in the west, that still doesn't mean that they shouldn't have tried. Gil Dong was so adamant that his views be upheld that he would rather lead people into death? What happened to changing the system? Compromise? (Because in real life it is infinitely preferable to kill yourself than sit down with the enemy at peace talks.) (No, it isn't.)
They gave the people hope, and then took away their own means to do anything with that hope.
/rant
I really did love all of Hong Gil Dong, it's just that the ending leaves a sour taste in my mouth. But hey, this was the series that got me out of lurkerdom, so hats off to Hong Gil Dong.
~~~
Iljimae
Um… give me two seconds for hysterical laughing, yeah? Oh, dudes, Iljimae. I am going to be 100% honest and tell you all that I watched this show only for Lee Jun Ki's beautiful face.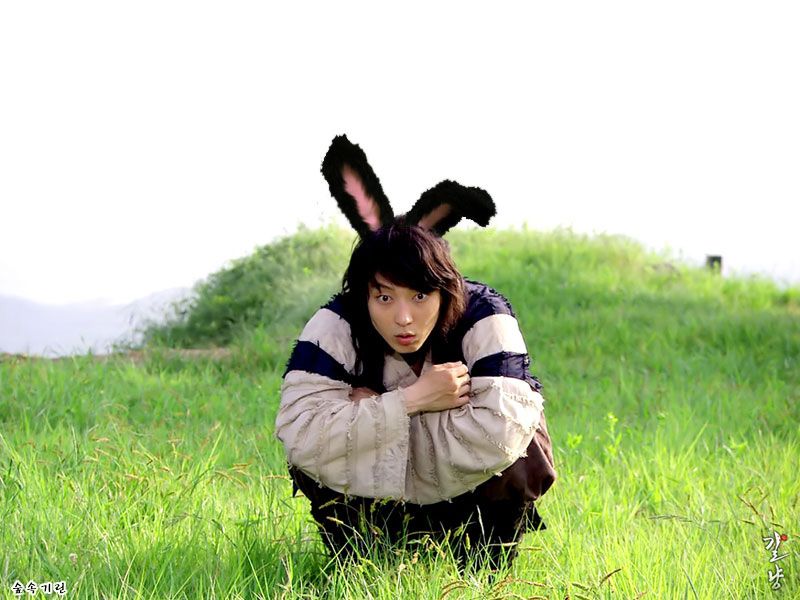 Iljimae – "인연" (fate) by Woong San [ Download ]
Audio clip: Adobe Flash Player (version 9 or above) is required to play this audio clip. Download the latest version here. You also need to have JavaScript enabled in your browser.
I know. Sometimes I facepalm at my own superficiality. (But – but that face! That nose! Those cheekbones! *is tied down and gagged*)
Taking my cue from the over-the-top opening, I laughed my way through the first episode, expecting a semi-serious hero tale, which it totally delivered on, with added Bond effects. Everyone was pretty much exaggerated into character tropes – with Eun Chae as the Perfect Lady and Bong Soon as That Lovable Scamp Tomboy, to name a few. Also, the child actors were super cute.
Pure superficial fun, in other words. Iljimae tended to take itself too seriously at times (Oh! Ye! Tragedy! Of! Lee! Kyum!), and the ending was a bit too rushed to be satisfactory, but I threw my brain out the window watching this one and enjoyed every moment of it. Especially the bits where he miraculously escapes – at least there were no megadeath levers? 😀
My secret theory is that Iljimae is modeled on Spiderman, with minor adjustments and apparently the same disregard for reality. (I've already exhausted its common themes with Time of Dog and Wolf somewhere else.) Eun Chae is the perfect MJ, kept at a distance and half-guessing the true nature of the boy who keeps popping up wherever she is. Iljimae rationalizes not telling his 'one true wuv' because he wants to keep her safe, etc etc. Wires, fighting sequences, cardboard opponents and last-minute miracles abound.
Special mention goes to Lee Moon Shik, or papa Swe Dol (RIP), who extracted a front tooth and acted the hell out of his role.
~~~
Gourmet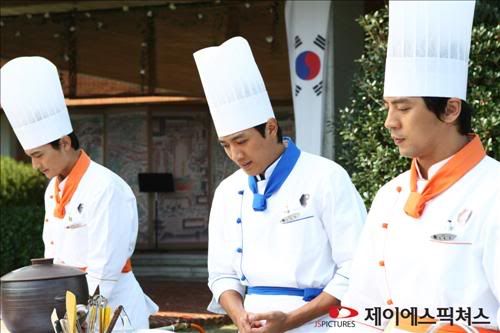 People in real life tell me that every third sentence out of my mouth is food-related. Is that even possible? Unless you count chocolate or sleep as a food group, I mean. So, you know, there was no way I was going to miss a show about cooking. Especially if the delish Kim Rae Won was also there, exuding his boy-next-door charms. (If there was a boy next door who looked like Kim Rae Won, seriously, I would never move. Alas, that my life is not a kdrama.)
There was less food than I had expected and a lot more raw beef, but no quibbles.
I actually don't have a lot to say about Gourmet. It's the kind of drama that you know will go in the direction you expect it to, even with increases of tension and oh-noes drama. The cast did well in portraying their characters without high excellence but also without crashing and burning. I found Kim Soo Yeon's Joo Hee a little too passive, but that was in the writing, and not in the acting.
Perhaps the dramatization of all those cook-offs was overdone, but there's very little else to actually critique. Comfort drama of the year, you could say.
~~~
Beethoven Virus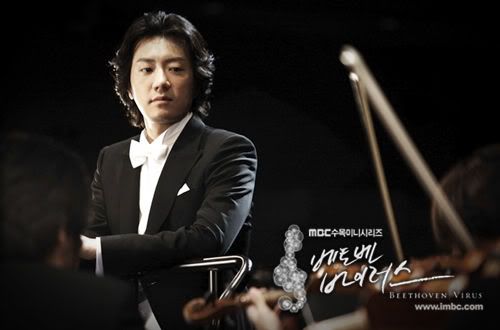 … Or alternately, that series Sevenses recapped and then had to stop or stab someone – though in all honestly I had already covered the worst ones. For those who have been waiting, I'm truly sorry, the 17th and 18th episodes are coming, sometime after the New Year (and I regain internet access, *shakes fist at snow*).
It started off great, with a cast that had eyecandy (Lee Jia and Jang Geun Suk) and loads of talent (Kim Myung Min, who is also eyecandy, but I digress). The plot wasn't insanely hackneyed – jaded old man meets with two refreshing young kidlets. There was also the music element, which I thought would make things more interesting, right? The jaded older male will see the error of his ways and mentor the younger pair, with discoveries and daisy blossoms astrewn in the field of life (kidding… sort of), and each will compliment the other, to new, dizzying heights of classical music.
This show took great pains to tell me what I could do with my thoughts.
So instead we got the love triangle that derailed halfway through, multiple threats to the sanctity of the orchestra, much griping about the asshat that is Kang Mae, etc etc etc. Each of these things, taken individually, would have done fine. I'm not sure what they did with the episodes they had, but the tension (and by extension plot devices) just felt so off. In addition, events were recycled to the point of becoming almost criminal. Kang is abrasive, we get that. Orchestra members can stop freaking out for the SIXTH TIME NOW.
To my lasting surprise, I liked the ending. Well… the last few minutes, anyway. It was thoughtful, hopeful and subtle in a way that the rest of the show was not. But the general direction was just… very wtf. I mean, real life is like that – it meanders and you don't get definite closure on many issues and your heart will be broken, maybe even more than once – but that in turn doesn't explain the crazy melodrama threaded throughout all the events. Hysteria =/= fun.
If not for Kim Myung Min, Beethoven Virus probably would have been a massive train of fail. (JGS and LJA are improving, but they're not even in the same category as KMM.) There's absolutely nothing to fault with his acting, and hey, it's nice to see one leading male who's not your average gentleman. Having him in the show made everything so much better, though there's only so much you can do with a plot that leads to nowhere.
I did like the cutesy, hey-i-c-whut-u-did-thar names, though.
~~~
Painter of the Wind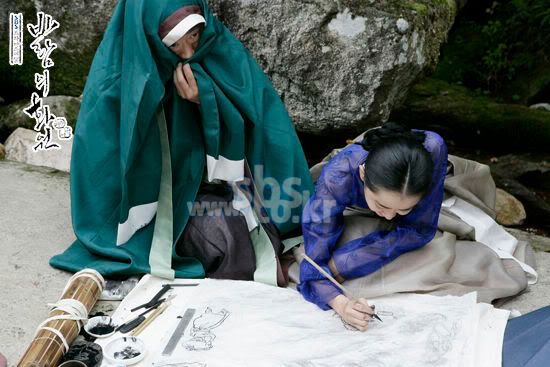 There are a few words you can fling into a drama summary and immediately guarantee that I will watch (for however a short amount of time, mostly for me to widen my eyes and then run away). One of the them is crossdressing, and another one is homoerotic tension (okay, so they're two words – still).
Not having been acquainted with Park Shin Yang's previous dramas, I was a little squicked by the huuuuuuge age difference between his character's and Moon Geun Young's. The way they handled it (by not touching it at all, it seems) made things work out in the end, so that was good. The genderbending was full of fanservice, but hey, we got to see Moon Geun Young sashay around pretending to be a boy pretending to be a girl.
Painter was just so pretty in every single scene – the colours, tones, angles were all very carefully arranged, and I loved the scenes where the drawings came to life under the brush. I have about the same artistic ability as a cat on acid, but even I could appreciate the sheer beauty of the show.
In terms of the story line, things worked out well – as a rule I tend to get bored when people start sitting around on mats and plotting, but the king's absolute dishiness (and the Queen Mother being totally awesomesauce) helped that along. This was one of the rare dramas where everyone did well in their roles (Kim Hong Do's tendency to go into shouting fits notwithstanding) and I especially enjoyed the interaction between the two Moons.
Must not forget – the music made me melt into a puddle of happy.
~~~
Well, now that I've disgusted all of you with my absolute superficiality, ahaha… There were others that I dropped along the way, but mostly for time issues and not quality. Overall 2008 was slightly less good than 2007, though hopefully with the new crop of dramas coming at the end of this month things will improve.
Thank you for reading, and please do recommend ones I've not watched or tell me where I missed the brilliancy of [insert drama name here].
Have a great New Year!
Sevenses
(Picture credits to Baidu.)
RELATED POSTS
Tags: 1 show to rule them all, Beethoven Virus, Gourmet, Hong Gil Dong, Iljimae, The Painter of Wind, year in review, year in review 2008