Flower boy power
Lee Min-ho, Lee Min-ho, Lee Min-ho.
Everywhere you look right now, everyone's talking about Lee Min-ho. And for good reason, since the formerly little-known actor has experienced a meteoric rise in visibility — and popularity — since last week, headlining KBS's newest smash success, Boys Before Flowers.
The newfound attention has turned up pictures that show Lee Min-ho with another rising "flower boy" (i.e., pretty boy), Jung Il-woo. Actually, the pictures aren't new and the friendship isn't a secret — the two were high school classmates — but Lee Min-ho just wasn't famous enough for it to be interesting until now.

The two friends will both be heading dramas simultaneously, too, when Jung Il-woo's Return of Iljimae starts up next week. (They won't be battling timeslots though; Lee's on a Monday-Tuesday series while Jung's is Wednesday-Thursday.)
Apparently, Lee had also been scheduled to make an appearance on the 2006-07 MBC sitcom Unstoppable High Kick (the show that shot Jung to stardom), but couldn't after he was in a car accident.
As for Boys Before Flowers, despite some glaring flaws and criticism for overuse of CG, the drama seems (in my opinion) to owe much of its appeal to Lee, who is earning the lion's share of the positive feedback. Say what you will about its problems, you can't deny its popularity.
The drama also looks like it may be able to finally topple East of Eden from the top ratings spot, or at least prevent it from reaching 30%. Eden has dominated Mondays and Tuesdays for months, but now its numbers are starting to decrease while Boys' numbers are rising. At last count, Eden's episode 40 pulled in a 28.4%, while Boys' episode 4 scored a 21.4%. Even Boys' reruns are producing double-digit ratings — for instance, re-broadcasts of episodes 1 and 2 pulled in a 10.1% and a 15.1%. (For comparison, Eden's reruns in the same slot were a 4.6% and a 8.9%.)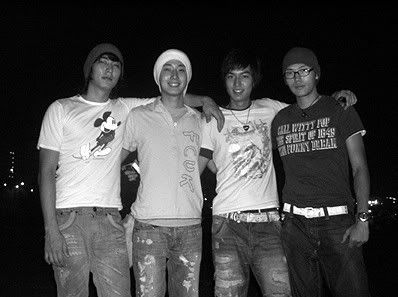 Via Hankyung
RELATED POSTS
Tags: Boys Before Flowers, drama ratings, East of Eden, Jung Il-woo, Lee Min-ho, Return of Iljimae