Tazza and Le Grand Chef sequels in the making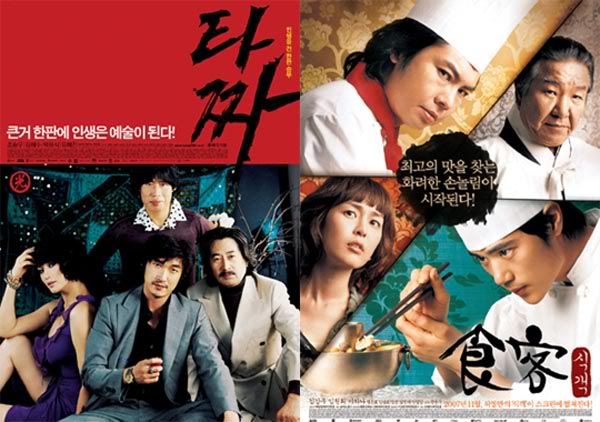 Uh, do we really need this?
Both Le Grand Chef and Tazza were originally manhwas that were turned into movies that were turned into drama series. Now, both franchises are getting a movie sequel.
A rep from the production behind Le Grand Chef 2 said, "Currently we're busy working on the screenplay. New director Baek Dong-hoon will take this on as his debut film. It will show a different side and new entertaining stories from the previous film." The original film released in November 2007 starred Kim Kang-woo, Lee Hana, and Im Won-hee and sold over 2.5 million tickets. The drama version, Gourmet, starred Kim Rae-won and Nam Sang-mi and was a hit for SBS last year.
Tazza 2 will be both written and directed by Jang Joon-hwan (Hair) and is currently casting. The original gambling-themed film sold more than 6.8 million tickets in 2006 and starred Jo Seung-woo and Kim Hye-soo; SBS's series adaptation starred Jang Hyuk and Han Ye-seul and was a modest success last year.
Talk about trying to milk that dead horse. Uh, I think that metaphor got a little mixed, but funny enough, makes more sense that way anyway.
Via OSEN
RELATED POSTS
Tags: adaptations, Gourmet, sequels, Tazza