Unstoppable High Kick ponders Season 2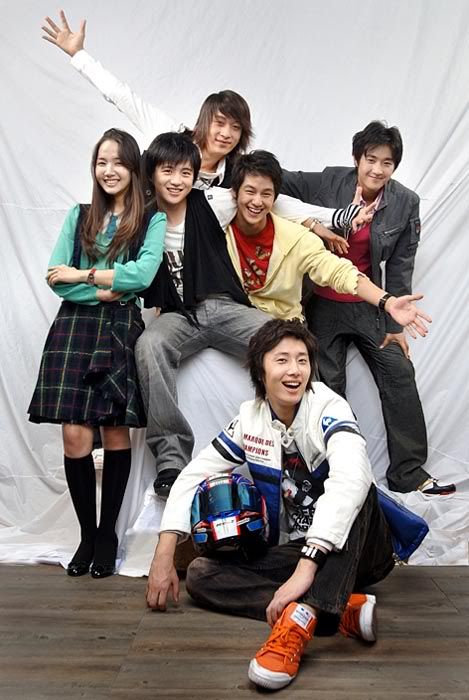 Apparently the folks at MBC had been looking to revisit their hit family sitcom from 2006-07, Unstoppable High Kick, according to some reports. However, an MBC rep stated on the 16th that a Season 2 is looking unlikely. My question is: Was anybody expecting one?
The show had pulled in high ratings, and though it was built around three generations of one family, the new faces made it particularly popular with the young set. I had heard they were considering making it into a High Kick movie, but that didn't work out.
The rep explained that while they'd like to make a Season 2, the greatest difficulty would be in reassembling its cast. The older actors would probably be easier to get back (Lee Soon-jae, Na Mun-hee, Jung Jun-ha, Park Hae-mi), but one crucial leg of the love triangle in the middle generation (and youngest generation), Seo Min-jung, got married, had a baby, and moved to the States.
And then there are the youngsters, who were all unknowns back then and now all budding stars in their own right. (By the way, if you're a new fan of Kim Bum, you've gotta see how adorable he is in High Kick, particularly because he and Kim Hye-sung love each other — they're best friends — so unabashedly it's a scream. The characters are both straight, but their bro-love is played up for laughs.) For instance:

(I took this fanmade vid from youtube; credits and thanks to shykiwi1132.)
A quick rundown of the young stars now: Jung Il-woo is headlining his own drama, Return of Iljimae. Kim Bum is experiencing a fresh wave of popularity for Boys Before Flowers. Park Min-young is about to kick off her new drama, Princess Ja-myung. And Kim Hye-sung has been busy with film work and a role in Kingdom of the Wind.
It's possible that PD Kim Byung-wook will helm a new sitcom instead, though the MBC rep didn't completely rule out the possibility of a High Kick 2. But really, two years after it shot to popularity, is anybody thinking about the show anymore?
Via Star News
RELATED POSTS
Tags: Jung Il-woo, Kim Bum, Kim Hye-sung, Park Min-young, Unstoppable High Kick