MBC rolls out a new female-centric daily sitcom

Shim Eun-kyung, Han Bo-bae
MBC is coming out with a new sitcom, and it features a couple of the more notable faces of the child-star set: Shim Eun-kyung and Han Bo-bae. The young actresses play close friends in the upcoming series called Tae-hee, Hye-gyo, Ji-hyun [태희혜교지현이], which will be the first sitcom for both. Shim will keep to her tomboyish image, while Han's character is feminine and sweet.
The sitcom is actually targeted toward an ajumma audience (although, really, aren't most daily/family dramas?), and aside from these two 14-year-olds, the cast also features a number of well-known actresses aimed to draw in a 30- to 50-year-old viewership.
Shim Eun-kyung is one of Korea's rising young actresses, having turned heads with her bright performances in Hwang Jini (playing young Ha Ji-won) and Legend (as young Lee Jia). She was called Korea's newest Little Sister (supplanting now-adult Moon Geun-young) and most recently starred in the short KBS minidrama Kyung-sook, Kyung-sook's Father.
Han Bo-bae, meanwhile, played Choi Jin-shil's impish middle-school daughter in The Last Scandal of My Life, had a recent role in Empress Cheon-chu, and also appeared in dramas Big Sister and New Heart.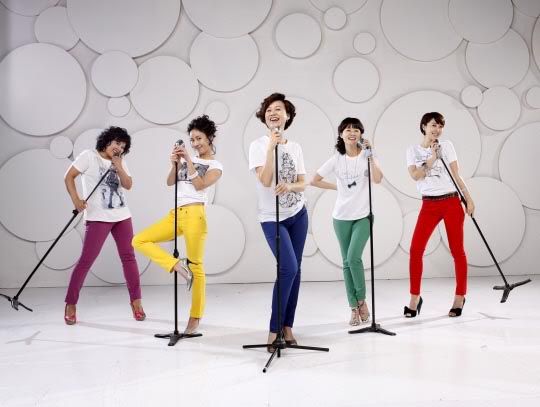 The series is described as taking a cheerful look at the lives of its female leads, their families, and friends. The older cast includes actresses Park Mi-sun (Boy Goes to Heaven), Jung Sun-kyung (Catch a Kangnam Mother), Hong Ji-min (On Air), Kim Hee-jung (First Wives Club), Jang Hee-jin (Hello My Teacher), and Choi Eun-kyung (Happy Time).
I usually don't like Korean sitcoms — which are never as funny as I think the name requires — but I admit I find the overtly female-centric approach to this series appealing and may try to catch it.
The sitcom premieres on March 2 and airs Monday through Friday.
Via Asia Economy, Star News
RELATED POSTS
Tags: Han Bo-bae, Shim Eun-kyung