Will Cell Phone get a Hollywood remake?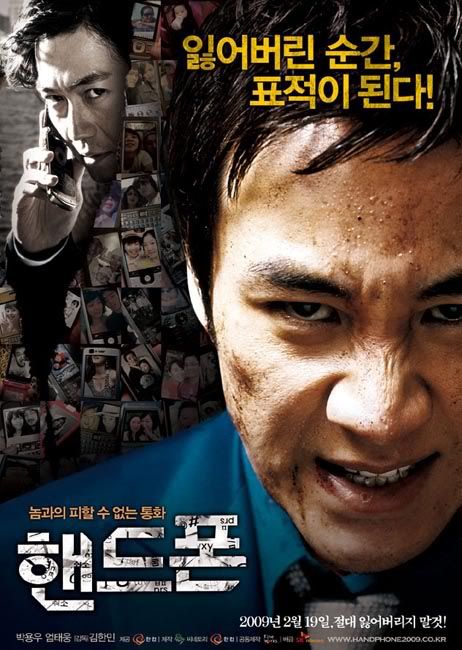 There's a lot of news out currently about the thriller Cell Phone, mostly because of its theatrical release this week.
Reportedly, licensing negotiations are under way for a Hollywood remake of the thriller, which stars two great actors, Uhm Tae-woong (Devil) and Park Yong-woo (My Scary Girl). That sure is fast; these talks began in advance of the premiere, as the movie just came out today (the 19th).
A representative from M-LINE, the company in charge of overseas sales, explained that the negotiations are with a "major agency," which grew interested after seeing the screenplay while the film was still in production. That interest grew upon seeing a preview of the film at the recent Berlin Film Festival's sales market, after which they officially broached the topic of negotiations. (Following Berlin, producers received inquiries of licensing rights for a Japanese remake as well.)
The plot involves a cell-phone-dependent CEO (Uhm Tae-woong) whose mobile falls into the wrong hands. Park Yong-woo is the bad guy who threatens evilry; plot twistiness ensues.
I can see the appeal of a remake, actually; it's the kind of story that's adaptable across cultures. With Uhm and Park — and director Kim Han-min of Paradise Murdered — I have high expectations of this film. Without them, though? Eh. Could go either way.
RELATED POSTS
Tags: Hollywood, Park Yong-woo, remakes, Uhm Tae-woong