Park Chan-wook unveils Thirst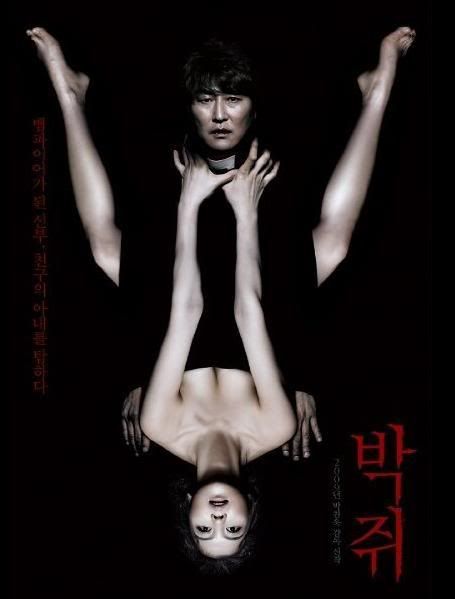 Whoa. That sure is… eye-catching, to say the least. Here's the new poster for Oldboy director Park Chan-wook's upcoming vampire-priest film, Thirst.
The poster is kind of awesome for evoking not only the dark and provocative aspect of the film (check out the trailer below), but also the "bat" imagery of its title, which is how the Korean name [박쥐] literally translates.
The film stars Song Kang-ho (The Good, the Bad, the Weird and The Host) and Kim Ok-bin (of Over the Rainbow and Dasepo Naughty Girls, who's been progressively cultivating her sexy image).
The film is scheduled for an April 30 release, and the promo for the movie is just kicking into high gear.
Director Park, who's made his name and gained international recognition for films like Oldboy, Joint Security Area, and Sympathy for Lady Vengeance, apparently conceived the idea for this film ten years ago. The plot deals with a priest (Song Kang-ho) who becomes a vampire after a blood transfusion, who falls in love with his friend's wife (Kim Ok-bin).
The film isn't necessarily my type, but you can expect it to be well-directed and visually evocative. Check out the eerie preview (I'm digging the spare string music):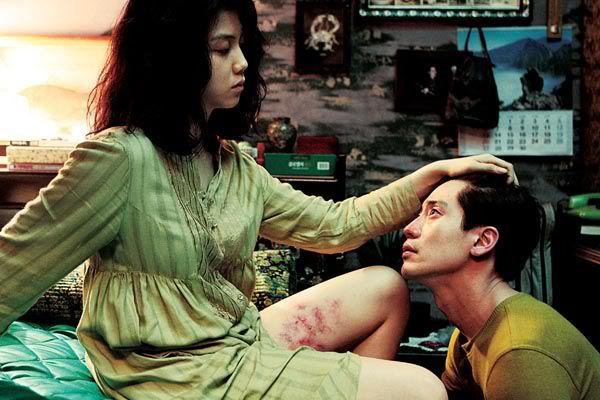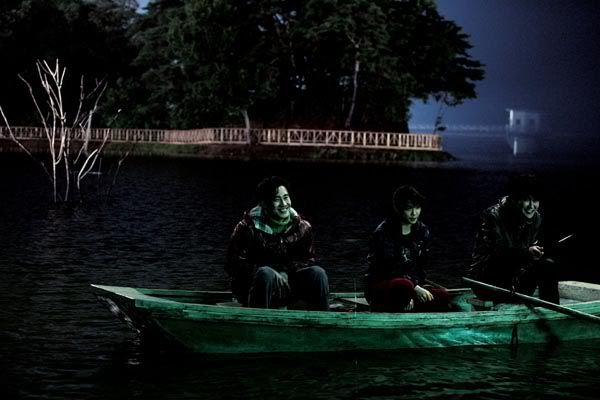 Via Break News
RELATED POSTS
Tags: Kim Ok-bin, Park Chan-wook, Song Kang-ho