First look: Six Months begins filming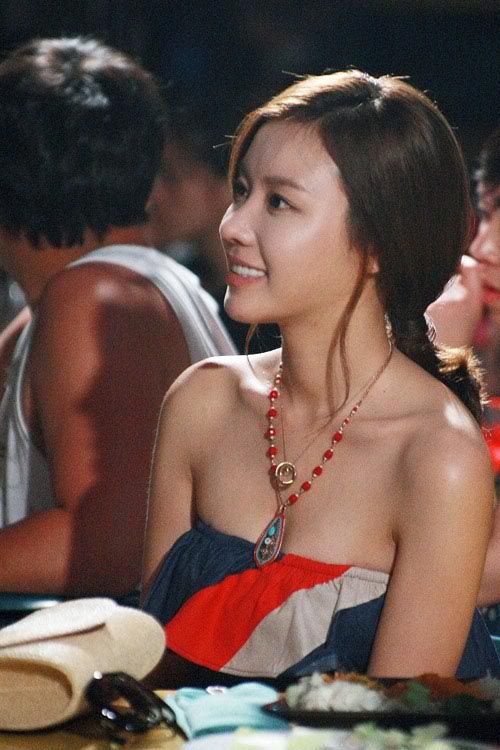 First stills have been released as Six Months [식스먼스], the new KBS drama starring Kim Ah-joong and Hwang Jung-min, began filming earlier this week.
Cast and crew left Korea on April 12 for a four-night, five-day overseas shoot in Guam, which commenced on the morning of the 13th at PIC (Pacific Islands Club) Resort.
In the romantic comedy series, veteran film actor Hwang Jung-min plays the ordinary mail deliverer "Gu Dong-baek," who rushes to Guam with the intent of meeting movie star "Han Ji-soo" (Kim Ah-joong). However, he doesn't have time to exchange money in advance, so he shoves Korean money at the taxi driver rather than dollars, causing a bit of a ruckus.
In the end, Dong-baek shoves the money at the driver and runs off.
On the other hand, Kim's glamorous actress character has a handsome fiancé (played by Joo Sang-wook), and together they make the "perfect couple." (The fiancé gets shoved to the side after the movie star and the mail deliverer have to fake their contract relationship for six months.)
For the evening shoot, an outdoor dinner show scene was filmed, which featured both lead actors and took place while an audience of approximately 200 tourists watched from the sidelines, clapping and cheering along.
The Wednesday-Thursday KBS drama premieres on April 29.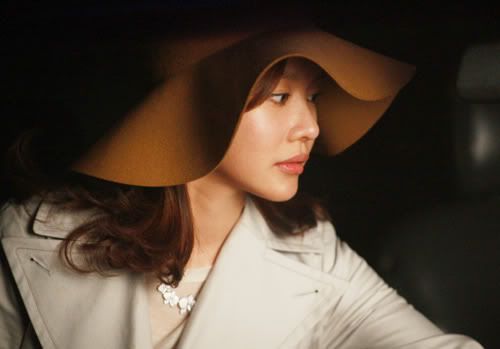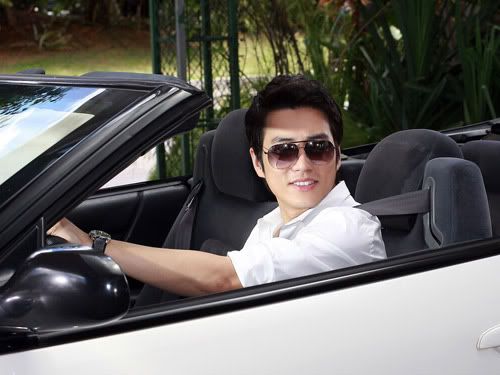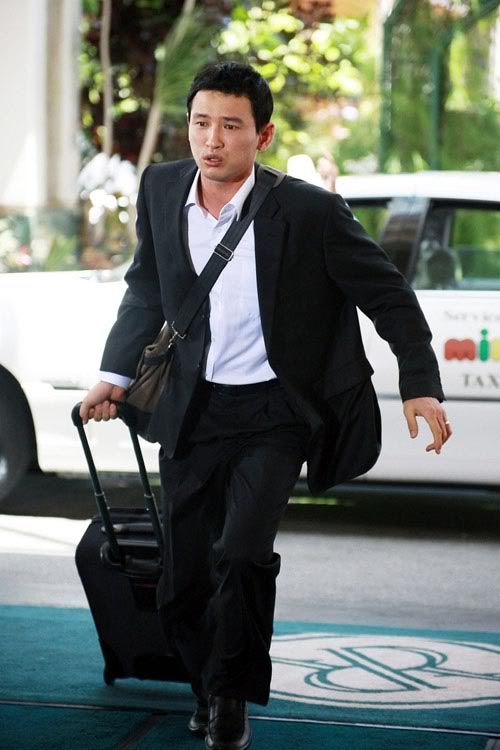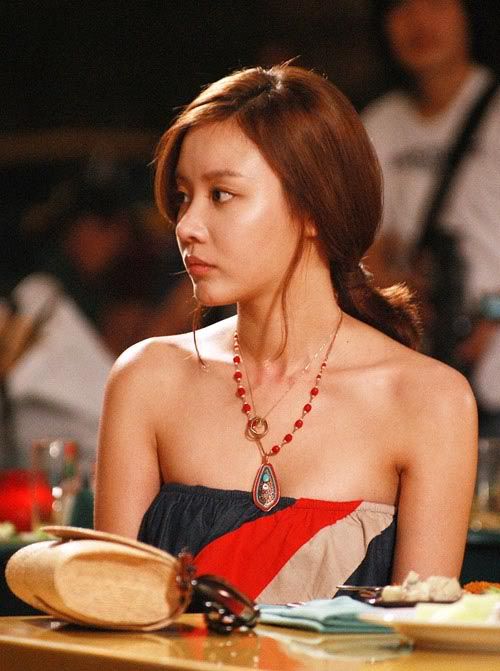 Via Chosun.com
RELATED POSTS
Tags: Accidental Couple, Hwang Jung-min, Just Looking, Kim Ah-joong, Six Months