Lee Jin-wook's off to the army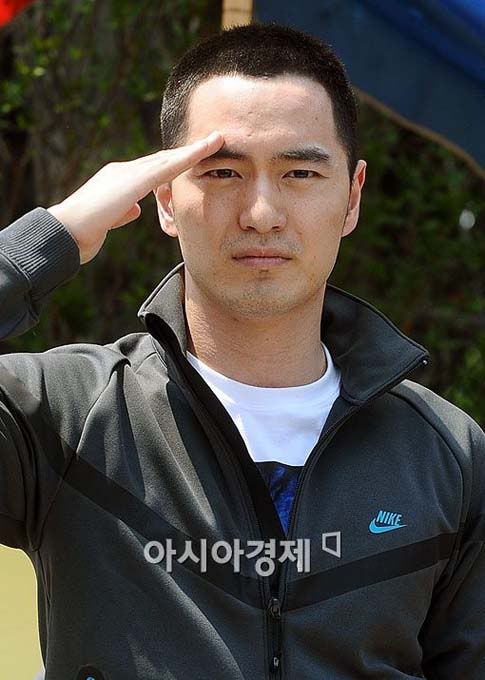 And another actor heads to fulfill his mandatory military service.
This time it's Lee Jin-wook, the 27-year-old actor from dramas like Air City, Rivals, Smile Again, and Someday. Still, despite a decent filmography built up since his 2003 debut as a Panasonic ad model, he's unfortunately destined to spend the next two years or so being labeled primarily as superstar Choi Ji-woo's boyfriend.
Lee Jin-wook enlisted on May 6, and per star custom, was sent off by a group of fans (approximately 150 in attendance). He will first receive 5 weeks of training and serve for 22 months in active duty in the army; his discharge date is March 7, 2011.
Via Star News
RELATED POSTS
Tags: army duty, Lee Jin-wook