Magazine Allo set for June premiere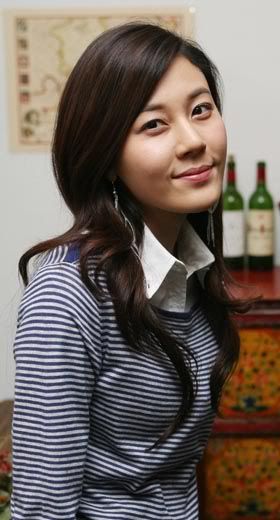 So, so pretty: Han Chae-young and Kim Haneul
Just a few days ago, I was talking about the upcoming trend of fashion dramas. Another new style-related series, tentatively titled Magazine Allo [매거진 알로], has announced its two leading ladies and, given the milieu — a competitive fashion magazine — Han Chae-young (Boys Before Flowers, Delightful Girl Chun-hyang) and Kim Haneul (On Air) are perfectly cast. (Or should I say, almost-nearly-practically cast — final contract issues pending.)
The series is being described as similar to Devil Wears Prada, with its main character (Kim Haneul) starting out at a monthly literature publication, which is suddenly named fashion magazine "ALLO." Pushed thusly into the world of fashion, she faces her new tribulations with an upbeat and determined attitude. Meanwhile, Han Chae-young is the editor in chief at ALLO, showcasing a mix of style and editing talent.
So, not the most innovative concept, and not likely to be wildly original. On the other hand, it might be a whole lotta fun. I don't think Han or Kim are exceptionally skilled actors, but their casting seems spot-on (I like it much better than Lee Jia and Ryu Shi-won in the similarly premised drama Style). They're going to look gorgeous and have faaaabulous wardrobes. And great hair. I could get behind that.
Magazine Allo will premiere on Wednesday, June 24, on KBS. It follows Accidental Couple — which pits it against MBC's Triple and SBS's Swallow the Sun. (I know which one I'm NOT excited about!) It will air 16 episodes.
Via OSEN
RELATED POSTS
Tags: Han Chae-young, Kim Haneul, Magazine Allo