Veteran actress Yeo Woon-kye passes away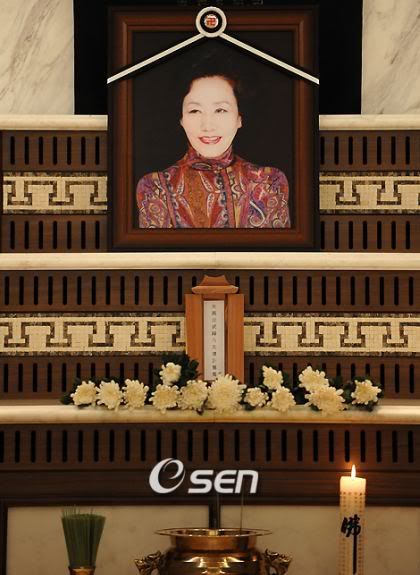 Oh, sad. Veteran actress Yeo Woon-kye passed away on May 22 after battling cancer. She had initially been diagnosed with cancer of the kidneys in 2007, and had seemed to make a full recovery. However, it was not long ago that she found out that the disease had traveled to her lungs.
Yeo was 69 years old and enjoyed a career spanning 47 years; she had been seen in numerous dramas and films over the years — if you've been watching dramas for a while, chances are you've seen her more than a few times (she was my favorite cranky granny and a great comic as well as dramatic actress).
Yeo Woon-kye began acting in the late 1950s as a university student, although her bona fide debut came when she joined a theater company following graduation in 1962. She had said in an interview of her early days, "My family strongly opposed my becoming an actor, so I had to give it up and decided to go to school to go into teaching, but even after waiting, there was no space available at school. So that's how I started acting. It was like fate."
Some of her more recent roles came in dramas like Dae Jang Geum in 2003, My Name Is Kim Sam-soon in 2005, Bad Family in 2006, and Golden Age of the Daughter-in-Law in 2007.
She is survived by her husband, Cha Sang-hoon (72), a former university professor, and two children (one son, one daughter).
Via Yonhap News
Tags: deaths, Yeo Woon-kye