Kim Bum, you've got some work(ing out) to do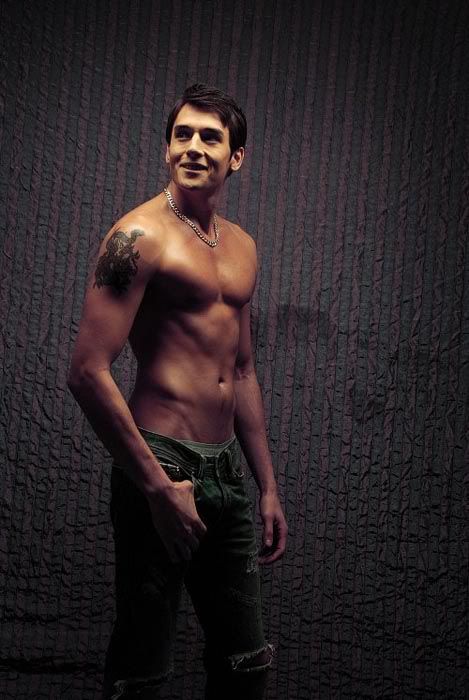 Julien Kang
…and that's because here we have a couple of new photos showing off the hard bod of Julien Kang, an actor who plays a fellow mixed martial arts fighter character in the upcoming SBS drama Dream.
Not only does Julien have the muscular physique to play such an athlete, he's the real-life younger brother to fighter Dennis Kang — not that this makes him an automatically better fighter, but it does suggest he's got a certain familiarity with the sport.
Meanwhile, Dream headliner Kim Bum is certainly looking adorable these days, but he's got a ways to catch up if he wants to bulk up to hold his own as a juvenile delinquent-turned-fighter. (As we can see from his latest appearances and recent movie stills, despite the fact that Kim Bum is purportedly working out for his drama role, he still looks as much a skinny pretty boy as ever.)
Dream premieres in August.
Here's another one of Julien Kang:
While here we have another co-star, Marco: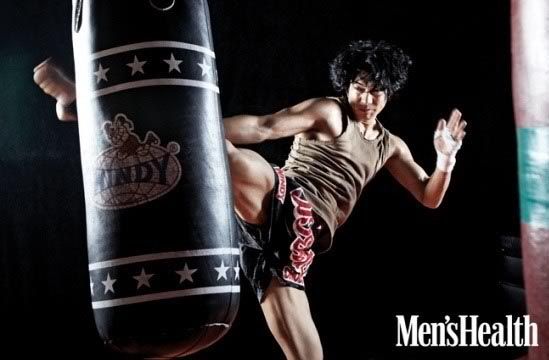 Meanwhile, here's Kim Bum just a few days ago on June 11:
(Poor kid. Please don't eat him alive!)
Via Segye
RELATED POSTS
Tags: Dream, Julien Kang, Kim Bum