Round two: Magazine Allo vs. Style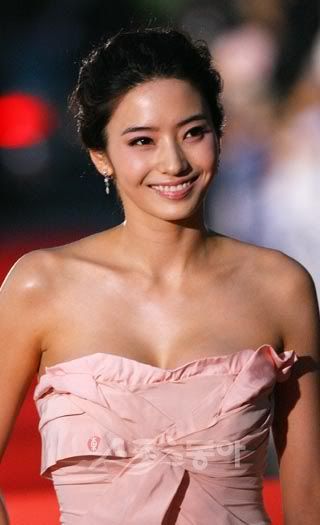 Allo's Han Chae-young, Lee Jia and Style
Oh, I want Magazine Allo and Style to fight forever and ever, and keep the lulz flowing!
Their back-and-forth sniping is sorta going to meta levels, isn't it? After all, would you really expect less of two summer dramas starring glamour queens and set in the backstabby world of fashion magazines?
The rivalry came into its second wind in the past week, when Allo's producers defended their series, saying they did not plagiarize the other drama and accused Style's director and production company president of creating the plagiarism rumors and interfering with Allo's broadcast plans. They now want a public apology from the Style producers, and if one is not made, they have threatened to countersue for defamation and impeding business operations.
Since I've talked about this several times, I'm sure many of you are familiar with the issue, but to recap quickly: Round one between the two television productions began when Magazine Allo stole Style's thunder by announcing its airdate, which would precede Style by a month. Since Style (SBS) went to the effort of securing the copyright of the novel of the same name (oft-described as "Korean Devil Wears Prada"), they were suitably pissed at what they saw as similar storylines and character relationships; they sued for infringement and to keep KBS's drama off the air. KBS strongly defended its story and writing, but postponed the premiere and moved the upcoming Partner up to air instead, while it took some time to sort out the mess.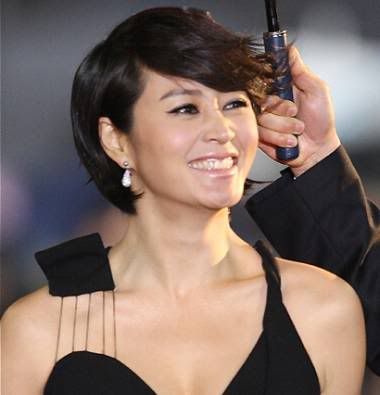 Kim Hye-soo of Style
They had even written to Style's production last month to say that Style's plot seemed similar to Allo's script, and noted that this could give rise to a misunderstanding, and asked the other side to take note and amend accordingly to avoid this conflict. (Both sides had to present detailed descriptions of character relationships and plot developments last month to determine whether plagiarism had occurred.) Style did not comply with that request and instead publicly accused Allo of copying them.
The feud headed into round two when Allo came out in defense of its production last week, publicly releasing its character and plot information to prove that it did not plagiarize. It also emphasized the fact that after comparing the two dramas (plot development, characters, and structures), it was determined that the two were not overly similar. Furthermore, Allo producers are asking (demanding?) that Style stick to the characters and plot of its source novel, so as not to copy Allo too closely. They feel that Style deliberately created controversy to keep their competitor off the air and dirtied the reputations of Allo's producers and writers without a legitimate reason.
The producers of Style did not make an official response, but indicated that they would not comply with the demand to publicly apologize. Meanwhile, they have added sexy screen siren Kim Hye-soo (Tazza) as a fashion magazine editor to act opposite Lee Jia's reporter character. This will be Kim Hye-soo's return to television following her 2005 drama Ballad of Han River; she has mostly focused on film roles in recent years.
Style starts filming June 8 and will premiere on July 25, following current weekend drama Brilliant Legacy. Magazine Allo also plans to begin filming later this month.
RELATED POSTS
Tags: Han Chae-young, Kim Hye-soo, lawsuits, Lee Jia, Magazine Allo, Style