Horror dramas Hon and Hometown of Legends

Lee Seo-jin of Hon
Since horror is supposed to offer a chill in the hot summer months, we can see why there's such a sudden burst of horror material these days. Two television dramas will soon add to the tally, giving us a Monday-thru-Thursday lineup of horror through August and September.
MBC's Hon ("Soul") is first, premiering next Wednesday and starring Lee Seo-jin (Yi San), Lee Jin (King and I), and newcomer Im Joo-eun. The drama recently released its latest teaser posters in anticipation of its August 5 airdate.
The other series may sound familiar: Hometown of Legends is making a return to KBS2 airwaves, having aired in the late 1990s and then been revived last summer as a short anthology horror show (which was recapped by Sevenses). The series was fairly popular, averaging ratings in the upper teens. Lee Jin of Hon was actually featured in one of the segments, but this latest run will feature a fresh cast of actors, including former pop singer Jeon Hye-bin (Scale of Providence), Kim Ji-seok (Likable or Not), Lee Young-eun (Likable or Not), and Hong Soo-hyun (Rough Cut).
While Hon is a modern-day paranormal-horror series (a criminal psychologist looks into a wrongful death and ends up becoming devilish himself), Hometown of Legends is based in ye olden days of the Joseon era and incorporates familiar bits of folklore.
Hon airs ten episodes on MBC on Wednesdays and Thursdays and premieres August 5. Hometown of Legends airs eight episodes on KBS2 Mondays and Tuesdays and premieres August 10.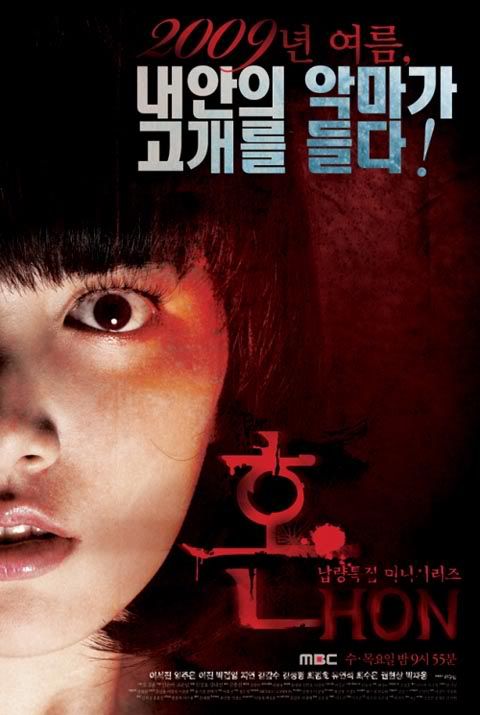 New face Im Joo-eun of Hon
RELATED POSTS
Tags: Hometown of Legends, Hon, Jeon Hye-bin, Kim Ji-suk, Lee Jin, Lee Seo-jin