Hometown of Legends adds to a horror-filled August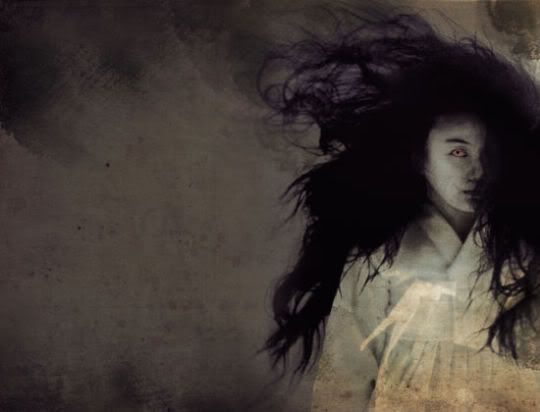 I have the feeling that the summer horror trend already has its winner in MBC's drama Hon, but KBS's Hometown of Legends is trying to catch up when it premieres today for its short (eight-episode) run this month. Here's its newest poster, featuring new actress Lee Sae-na as a ghost.
The two dramas take pretty different approaches to the genre so I doubt they'll be overstepping each other's audiences — Hon is a modern psychological thriller, while Hometown tends to tell its folktales with an allegorical bent and features classic ghost-story characters like bloodsuckers, ghosts, and the gumiho.
Of the two, Hometown faces the more difficult obstacle by going up on Mondays and Tuesdays against established hit Queen Seon-deok. Hon, in comparison, is gaining ground on its Wednesday-Thursday competitor, Swallow the Sun, and may soon challenge it for the top spot; Partner has slipped further behind in third place. Given how strongly Seon-deok is performing, the Monday-Tuesday battle really is for second place; if Hometown scrapes ahead of poorly-performing Dream, it ought to be considered a success.
Hometown of Legends airs its first episode today, August 10.
Via Hankyung
RELATED POSTS
Tags: Hometown of Legends