Song Seung-heon's photo shoot for W
I have no idea what exactly it is that actor Song Seung-heon (East of Eden) is doing holding onto two dangling pieces of string in a dark cave while flexing his abs, but I suppose that's hardly the point. Well, aside from the flexing abs part of it.
These new photos take on the theme of "a man journeying to find himself" for the September issue of fashion mag W, and will also adorn the cover (though probably not this shot).
(I'm not sure what the photo has to do with finding himself unless he thinks he's Jesus, but hey, Song Seung-heon sure is pretty.)
Following his series East of Eden, which wrapped in March, Song Seung-heon has been taking a break and is currently searching for possible new projects.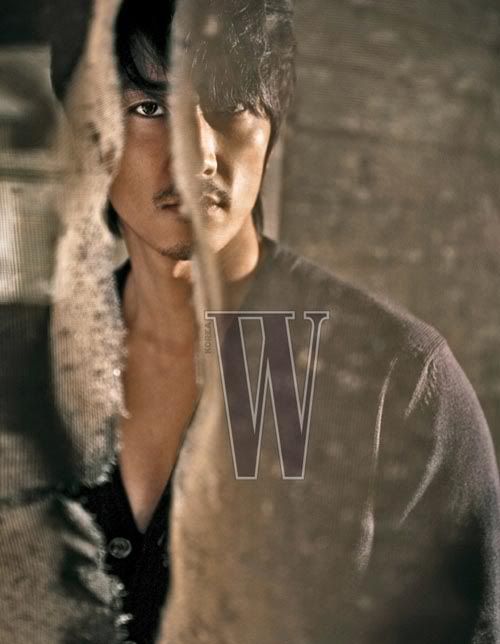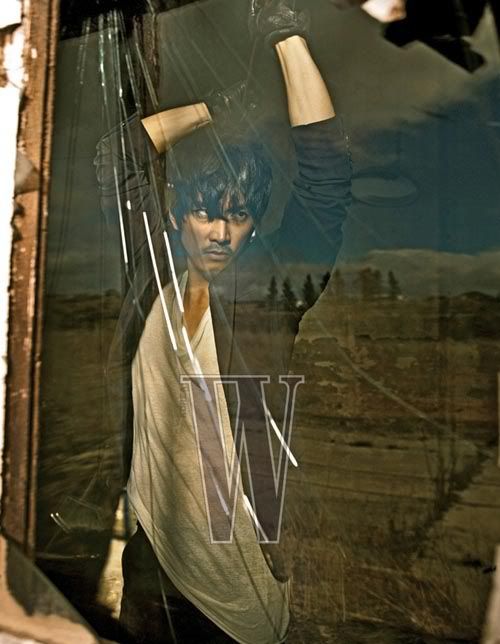 Via Newsen
RELATED POSTS
Tags: photo shoots, Song Seung-heon