First fight between Chuno's master and slave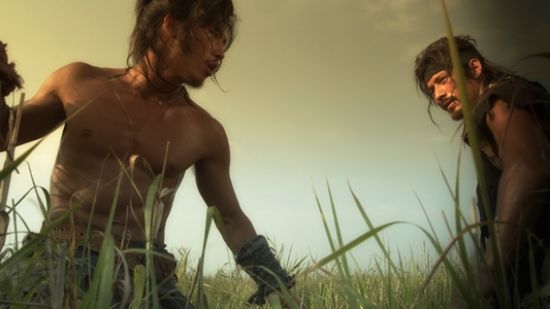 Is Chuno looking better and better or what? The Joseon-era-set KBS drama, also translated Pursuing Slaves, has released its latest round of stills featuring its nobleman (Jang Hyuk) in pursuit of his escaped slave (Oh Ji-ho). These scenes were filmed on a two-day shoot over September 19 and 20 in Haenam, Jeonnam. They depict the two men in their first confrontation after Oh's flight, which culminates in "explosive action."
I think Jang Hyuk is a solid actor, but based on stills and reports of this drama (which is very scant information, I know), I'm more impressed with Oh Ji-ho, who seems to be channeling an intensity I haven't seen from him before. I'm used to seeing him portray a sweet, benign image, which is entirely different from this role. Oh has mostly been known for his looks and masculine physique, but not so much his acting ability; if he's capable of doing more, this should be the drama that shows it. Both actors have been training heavily in various martial arts, including Taekkyeon and Julkwondo, and performed their own fighting and stunts.
And if Chuno turns out to be as strong as it's seeming, I'm frankly glad that Lee Da-hae stepped in to take over from Han Hyo-joo. I like Han Hyo-joo a lot and she seems like a very sweet person, but she's still building her acting skills and hasn't developed the intensity that Lee Da-hae can evoke (yet?).
But more than anything, I'm waiting for them to finally show us some Lee Jong-hyuk!
Despite its casting, Chuno has attracted more attention for its behind-the-scenes names, with the writer of Level 7 Civil Servant, Chun Sung-il, and the PD behind the dark sageuk thriller Conspiracy in the Court, Kwak Jung-hwan, working together. The drama will air on KBS early next year.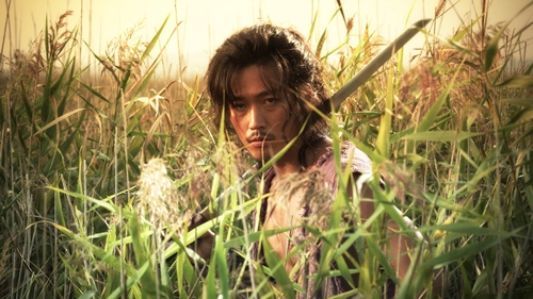 Via Arts News
RELATED POSTS