Jang Nara's Sky and Ocean flops big at box office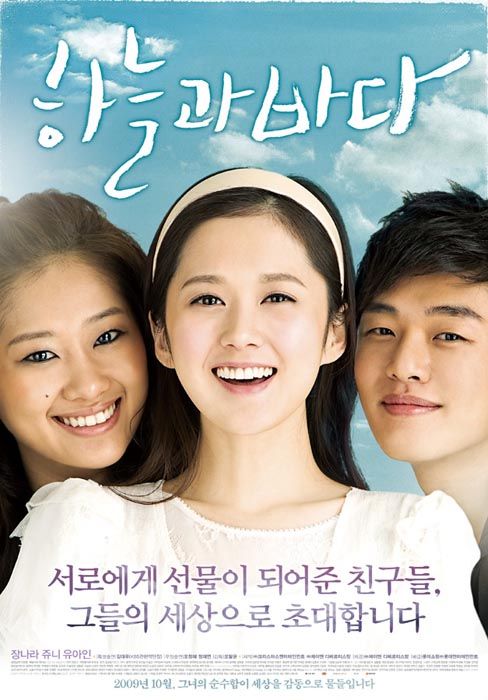 Ouch. Jang Nara's latest film, Sky and Ocean [하늘과 바다], hasn't just flopped at the box office, it put in a decidedly miserable showing in last place in its opening week. It seems these days we're hearing about new films breaking records by bringing in millions of viewers in a single weekend (examples: Take Off, Haeundae, Chaw), but Sky and Ocean fell short of even 10,000 audience members in its first weekend. To be specific, it drew 9,952 viewers.
Shown on 224 screens, that means each theater only drew 44 to 45 people; that amounts to 4.51% of the market share of overall theater attendance. Counting the rest of the week (it premiered on October 28), the total ticket sales add up to 13,715 for a total revenue of 90.5 million won (approximately $72,000). In contrast, the big winner was Jang Dong-gun's Good Morning, President in its second week in first place; it commanded 57.9% of the market share and drew on average 245,000 viewers per day.
That's too bad, because I don't really think the film was promoted that strongly. There had been a brief splash of news months ago as the film began shooting, and a small number of Jang Nara interviews in the week leading up to the premiere, but that's all I saw. Then again, the movie may seem cute, but in an almost generic sort of way:
In the film, Jang Nara plays a genius violinist named "Haneul" (or Sky), while singer-actress Juni plays "Bada" (or Ocean). (I'd originally translated the title "Sky and Sea," but it appears the production has used the word "Ocean" instead; too bad, since I was drawn to the alliterative reading of "Sky and Sea," which seems to roll off the tongue more readily.) Yoo Ah-in (Yoo! Ah! In!) rounds out the trio of unlikely friends in the music-themed coming-of-age story.
The film was produced by Jang's father Joo Ho-sung, himself a theater and film actor. Mixed with some praise for Jang's performance were accusations of favoritism leveled at Joo, although those criticisms have since faded.
Via Newsis
RELATED POSTS
Tags: box office, Jang Nara, Juni, Yoo Ah-in