Chae Rim and Choi Siwon in Oh My Lady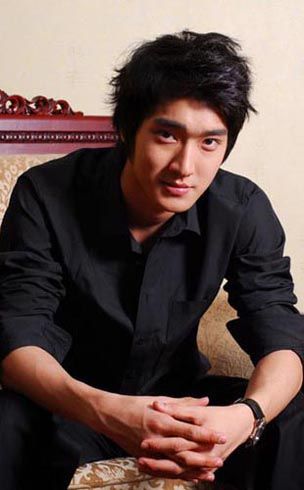 This kind of seems like an odd pairing, but perhaps the story will carry it: Chae Rim (Dal Ja's Spring) and Super Junior's Choi Siwon have been cast as the leads in SBS's new drama Oh My Lady.
Chae Rim plays an ordinary housewife who becomes the manager of a top star in this romantic comedy series. Her character is a spunky 35-year-old ajumma who takes the job to earn money so she can take back her young child, who is in the care of her husband. Choi's character is a prickly actor who finds himself in an absurd living situation with Chae Rim, but then falls for her. Directing is Family Honor's Park Young-soo, and the drama begins filming in early February.
Although I raised my eyebrows at first glance, the more I mull it over, the more I can see this happening. Chae Rim is a bright actress who can do both comedy and drama, and although I have been largely unimpressed by idol-stars-turned-actors, I thought Choi Siwon was thoroughly adorable (and showed decent comic timing) in the sageuk comedy Story of Hyang Dan. I can already picture him pulling off the spoiled actor role in an updated sort of Full House meets Last Scandal.
Their real-life age difference is 8 years; by the time the drama airs, Chae Rim will have newly turned 31 and Choi Siwon will have turned 23. That's not too different from the age difference in Dal Ja's Spring, and with all the '81 and now '82 actors heading off to military service, I think we'll be seeing more of these older-women/younger-men romances. It may become an overused plot point, but what else can you do when all your top actors are suddenly in the early-twenties generation? You can either pretend they're older, or roll with it.
Oh My Lady will take over the timeslot from current series Wish Upon a Star starting in March, which indicates two things: (1) SBS is sticking with its 9pm Monday-Tuesday experiment, and (2) this will probably have a similarly light, funny tone.
RELATED POSTS
Tags: Chae Rim, Choi Siwon, Oh My Lady