Go Ah-sung in Elle Girl
Her starring role in the hit TV series God of Study has raised the profile of 17-year-old Go Ah-sung, and now she's also got a fashion spread featured in the upcoming February Elle Girl magazine. The concept for the shoot, according to the staff, was to show a more grown-up image to the actress, which contrasts to her image as a child star from films like The Host, A Bittersweet Life, and Radio Days.
Go Ah-sung says in the interview featured in the magazine, "After taking a break from working, I spent time not as a child actor but as a 17-year-old girl. I tried music, taking photos, and traveled, and even performed in Hongdae as a vocalist. I experienced a peculiar pleasure from displaying photos I'd shot in a contest exhibit."
Asked about starring with teen heartthrob Yoo Seung-ho in her current drama, she admitted, "To be honest, I'm worried because I think I'm going to gain anti-fans." In the drama, which airs its fifth and sixth episodes this Monday and Tuesday, her character is hinted to have romantic developments with Yoo's character. Adding to the complications are the fact that her friend (played by Ji-yeon) also likes him; her longtime childhood friend Lee Hyun-woo also looks to feature in the relationship rectangle.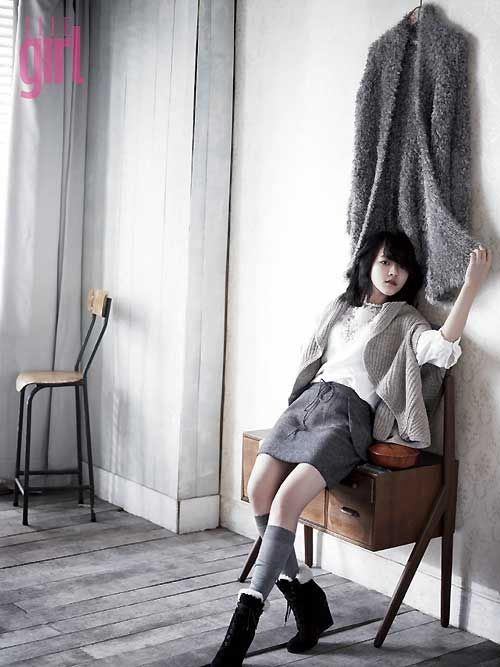 Via Hankyung
RELATED POSTS
Tags: Go Ah-sung, photo shoots