Lee Jung-jae gets sexy for new movie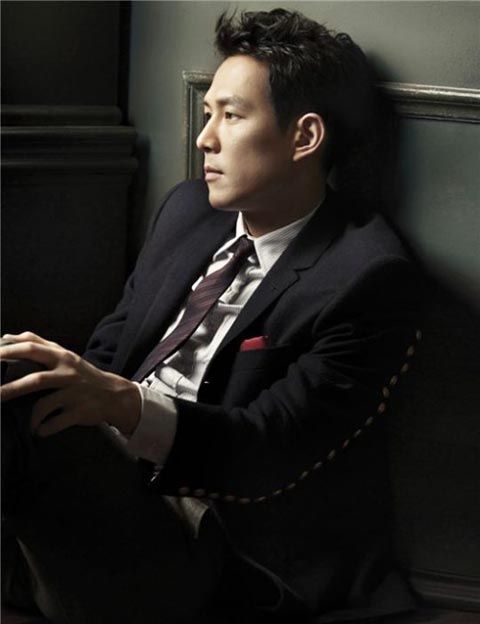 I only had to read the headline to get excited: Lee Jung-jae Becomes Sexy. (Although, I will argue that he's been sexy for years, article.)
The sexification refers to Lee's latest role in the highly anticipated remake of The Housemaid. In prior roles he's shown his masculine, charismatic side (Typhoon, Air City), his bad-boy side (Oh! Brothers) and what is described as a "dandy" side (Triple), but this film has him being outright sexy. Sign me up.
The provocative thriller stars Lee as the husband caught in an adulterous triangle: he has a perfect younger wife (Seo Woo), but is seduced by the maid (Jeon Do-yeon playing the femme fatale), and starts to walk a "dangerous tightrope." He's from a rich, upper-class background and seems like the perfect, stylish prince. Lee will also show his piano-playing skills in a pivotal scene where Jeon's character spies him playing passionately. According to a source from the film's production, Lee Jung-jae began learning piano in his spare time following his debut and his playing ability is at a highly skilled level. Seo Woo's character is described as bold and haughty.
The Housemaid will begin filming mid-January.
Via OSEN
RELATED POSTS
Tags: Lee Jung-jae