Kim Jae-wook joins cast of Bad Guy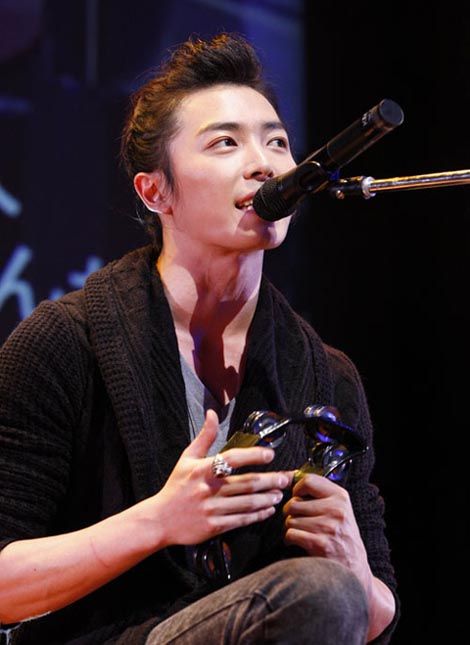 Joining Kim Nam-gil and Han Ga-in in their upcoming drama Bad Guy (or Bad Man) is Coffee Prince's Kim Jae-wook, who will complete the love triangle as the successor to a large corporation. His character possesses everything a person could want but feels a loneliness and emptiness inside. After losing the woman he loves, he lives a miserable life until he meets the spunky woman played by Han Ga-in, who slowly starts to open his heart. He comes up against Kim Nam-gil's character, who has fought viciously to attain his current standing, and a rivalry unfolds between the two.
Kim Jae-wook said of this project, "In the past I have given off an androgynous image in drama and film roles, but in Bad Guy, the Tae-sung character shows a strong charisma. I'm looking forward to working in a drama after a year-long break, and more than anything I'm excited to be working with a good director and senior actors."
The drama is slated for 20 episodes and centers around the themes of "desire, fatal love, and one man's unstoppable ambition." Oh Yeon-soo has also been cast, and the drama will air in May.
I'm still uncertain about this drama. If Kim Nam-gil and Oh Yeon-soo have strong chemistry, that could really be a compelling watch. Kim Jae-wook is still a question mark; he's a likable and watchable actor, but he hasn't really done very challenging roles and he's still early in his career.
Via My Daily
RELATED POSTS
Tags: Bad Guy, Kim Jae-wook