Cinderella's Sister releases its music video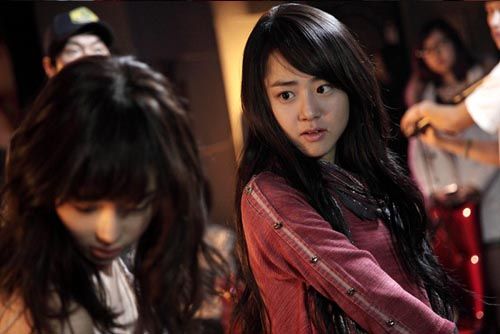 As previously announced, KBS's new drama Cinderella's Sister has released an introductory music video prior to the drama's premiere (this Wednesday), which you can watch below. The song featured is from the OST, called "It Has To Be You" (너 아니면 안돼) and is sung by Yesung.
As a whole, I tend to be skeptical of stuff like tie-in MVs, especially since the drama hasn't aired yet and none of these characters means anything to us yet. It's just a music video and we've pretty much seen all the stills already. I may be colored by my general fatigue of Cinderella's Sister-related promotions, but I think the moments would have meant more outside of an MV format. For instance, the back-hug is pretty great — a short moment with some keen acting by Moon Geun-young and Chun Jung-myung — but I would much rather feel its impact within context, since I love those actors and know they'd kill the scene.
The drama premieres on March 31, and I know I'm not the only one who will be breathing in relief, "Finally!" Here's the MV:
Via Star News
RELATED POSTS
Tags: Chun Jung-myung, Cinderella's Sister, Moon Geun-young, music videos, Seo Woo, Taecyeon